The new Volkswagen Amarok, a Ford Ranger in disguise, will be bigger and carry more than its predecessor.
As expected, the Amarok will use Ford-built engines. We don't know exactly what motor will be squeezed in, although we do know it won't be the petrol 3.0-litre twin-turbo V6 EcoBoost found in the Ranger Raptor.
Instead, we expect the engines of choice to be the 2.0-litre four-cylinder and 3.0-litre V6 turbocharged diesel.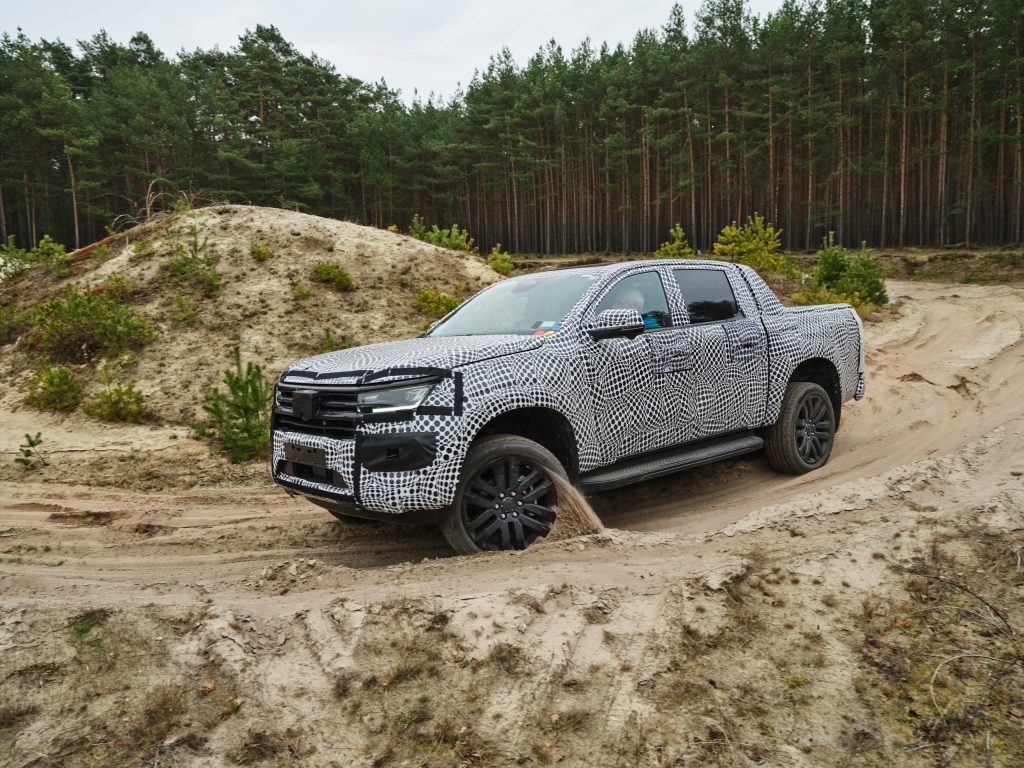 VW won't be launching a plug-in hybrid like the Ranger. Part of this is because of "a less than satisfactory" electric-only range.
However, VW has plans in the pipeline to release an all-electric Amarok based on the 2023 model at some point this decade.
The Amarok/Ranger similarities drip down into the chassis, gearbox and drivetrain.
Both utes use a T6 ladder frame built by Ford. The 2023 Amarok will thus be 96 mm longer than the current model.
While it won't be noticeable to the eye, the new Amarok will also be slightly taller and skinnier.
The payload has visibly increased and now boasts 1200 kg of capacity. Towing capacity is 3500 kg, keeping it akin to its Ranger cousin.
At launch, VW will offer single and double-cab body styles, each with several trim levels to suit most consumer needs.
"We've significantly modified the design," head of design at VW, Albert Kirzinger, said.
"It's now much more expressive."
Central to the design change is the front end. It is now bolder, with a higher leader edge and larger grille.
The bonnet has been uniquely designed to give the Amarok a bit of separation from the Ranger. However, the roof, windscreen and side windows are all sourced from a Ranger.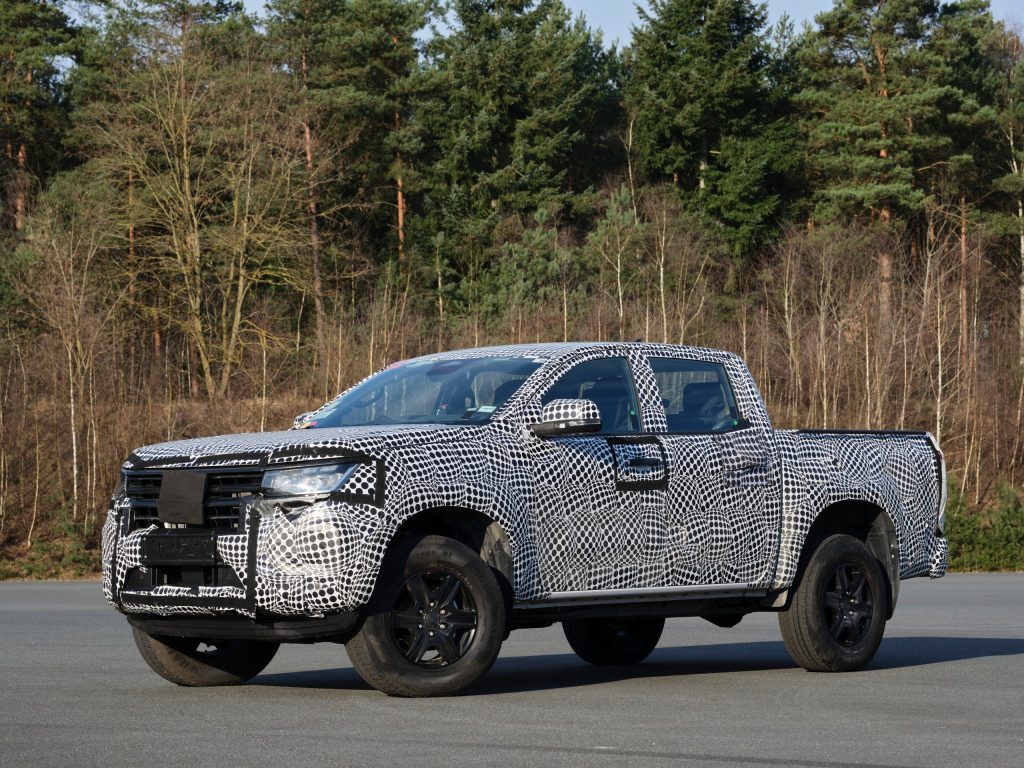 The basis of the interior is also very Ranger-like. Still, it has some small VW touches, including the steering wheel and seats.
"The new Amarok is a much better pick-up than if Volkswagen had done it alone," VW marketing boss Lars Krause said about the Ford partnership.
"The same goes for Ford: without our input, the new Ranger wouldn't be so good. The partnership has allowed us to pool our individual strengths.
"Beyond the business side of things, the product has benefited greatly."
Production of the new Amarok is scheduled to begin later this year.