The new Toyota Prius plug-in hybrid (PHEV) will officially launch in Japan mid-March following the hybrid model's launch in January.
Toyota revealed the fifth-generation model late last year as the next in its range of "environmentally friendly" vehicles and interestingly, it hasn't gone fully electric.
However, the carmaker is offering a PHEV version which combines a 2.0-litre petrol engine with an electric motor and battery to generate 164kW, which is about double that of the previous model.
The combination brings fuel efficiency to 26km/L when equipped with 19-inch tyres and 30.1km/L with 17-inch tyres. As for fully electric range, the plug-in Prius can drive 87km on the battery alone with 19-inch tyres and 105km with 17-inch tyres.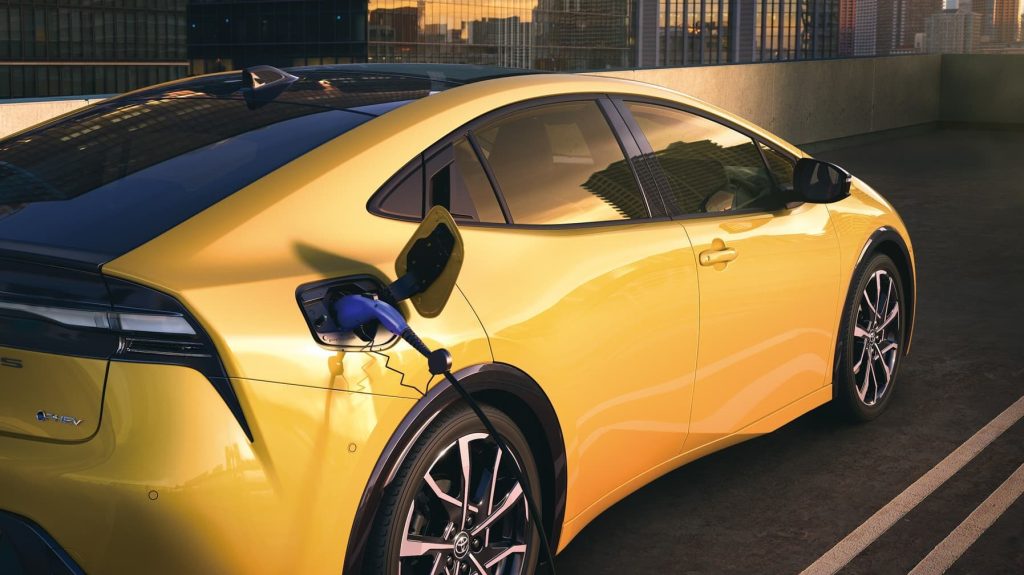 Another feature of the PHEV is that it can act as an external power supply for other electric devices. It does so by using power from the car's battery until it reaches a certain level where the engine will start to generate electricity. Toyota says the Prius can provide enough power for five days of use with a full battery and tank of fuel.
It also comes with a solar charging system mounted on the roof which generates electricity through sunlight, giving the car enough power to drive up to 1250km a year in fully electric mode.
Unfortunately, Toyota New Zealand confirmed that the fifth-generation model won't go on sale locally but we can likely expect the model to arrive into the country as a grey import in the coming years.
The Toyota Prius PHEV will officially go on sale in Japan on March 15, 2023.