It used to be that, if you were wanting to buy a vehicle for the purposes of modification, you'd pick up a hot hatch or an entry level sports coupe. These days though, you're just as well served buying a big ute.
The aftermarket world for utes is enormous, ranging from outdoor equipment that can integrate with your pick-up, to performance tunes, to black-out packages, to things like this completely nuts Toyota Hilux body kit from Thai tuners Rad.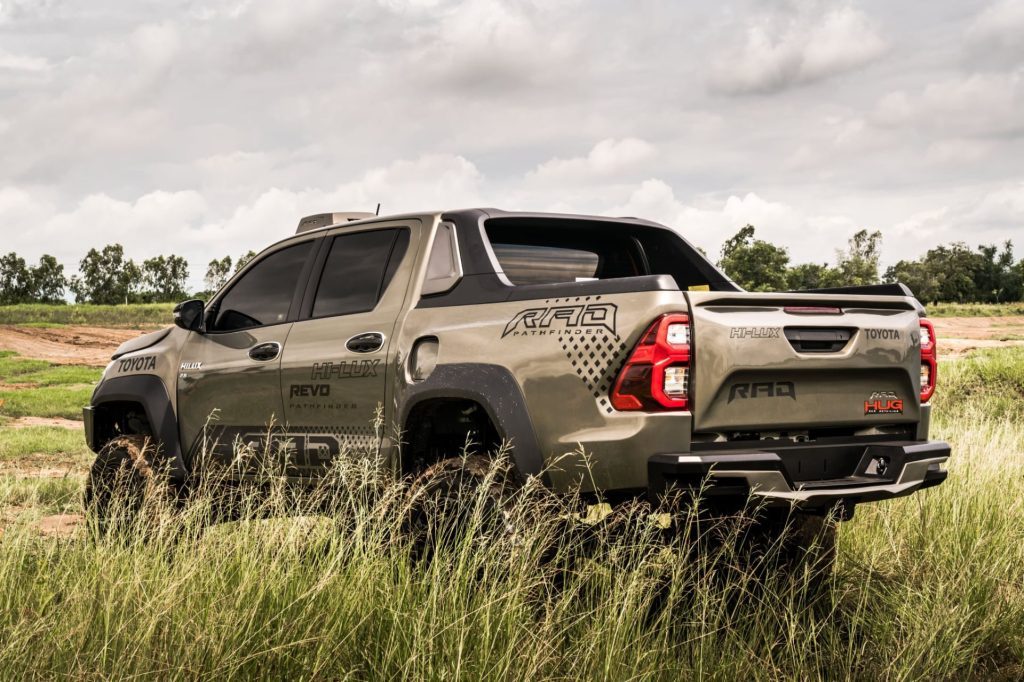 The kit, ironically called the Pathfinder (shout out to Nissan, I guess), turns any double-cab Hilux into something that looks like it could be at home on the set of Alien vs Predator.
It includes all the requisite trimmings, including wheel-arch extensions, mud tyres with diamond-cut-look wheels, a new grille, sports bar, and lashings of stickers. But it also throws in some fairly unique visual changes; namely the bulged-out tailgate, bonnet scoop, off-road-friendly metal bumpers, and roof-mounted LEDs.
The kit actually shares a few similarities to what Toyota New Zealand offers with its homebrew Hilux Mako. The pairing both get unique metal bumpers, and they also both get Old Man Emu suspension packages sourced from ARB.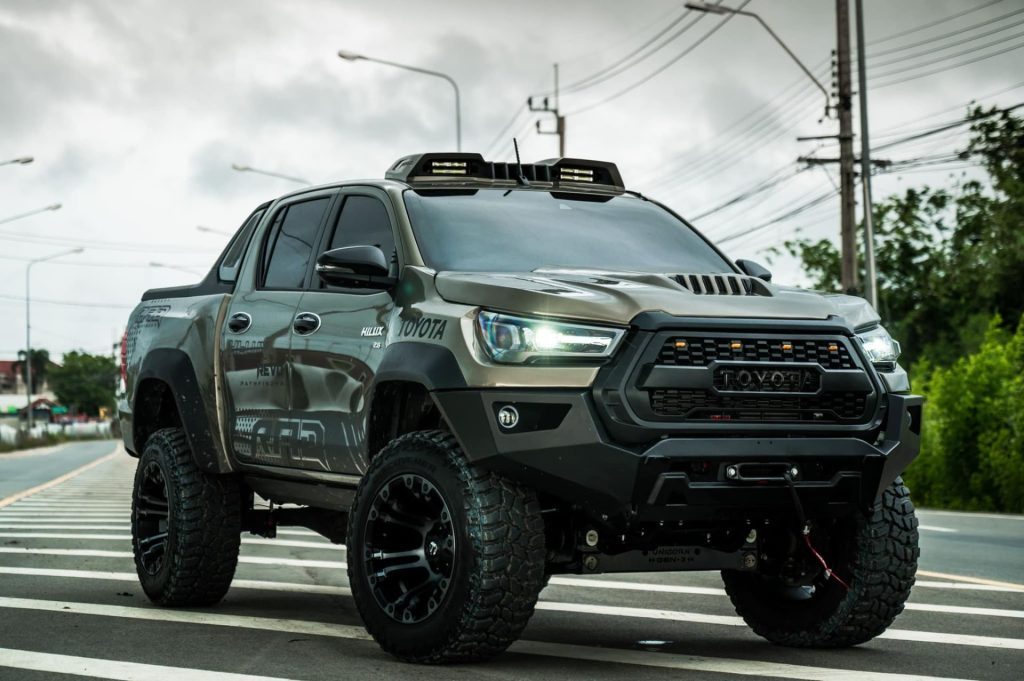 In this case, the trick new suspension offers up to 152mm of lift. To make it slightly easier to get in at stupendous heights like that, Rad has fitted the model with automatically retracting running boards.
Inevitably, the Rad kit is mostly cosmetic barring the changes to suspension and rubber. As such Toyota's recently updated 2.8-litre turbodiesel is unchanged, still producing the same 150kW and 500Nm.
Rad sets the price for all this kit at US$6060 ($8793), making it a fairly reasonable deal for those who like what they see. 
Read more: Comparison test: Ford Ranger Raptor vs Toyota Hilux Mako