Honda's Civic is now in its 11th generation, the new model having just arrived. Only the single variant will be offered locally, the highly-specified Sport, priced at $47,000.
The new Civic has been designed following Honda's usual brief of maximising interior space while minimising the intrusion of the mechanical components. Honda describes the latest Civic as a sporty design with a coupe-like profile, an elongated bonnet and expansive glass area.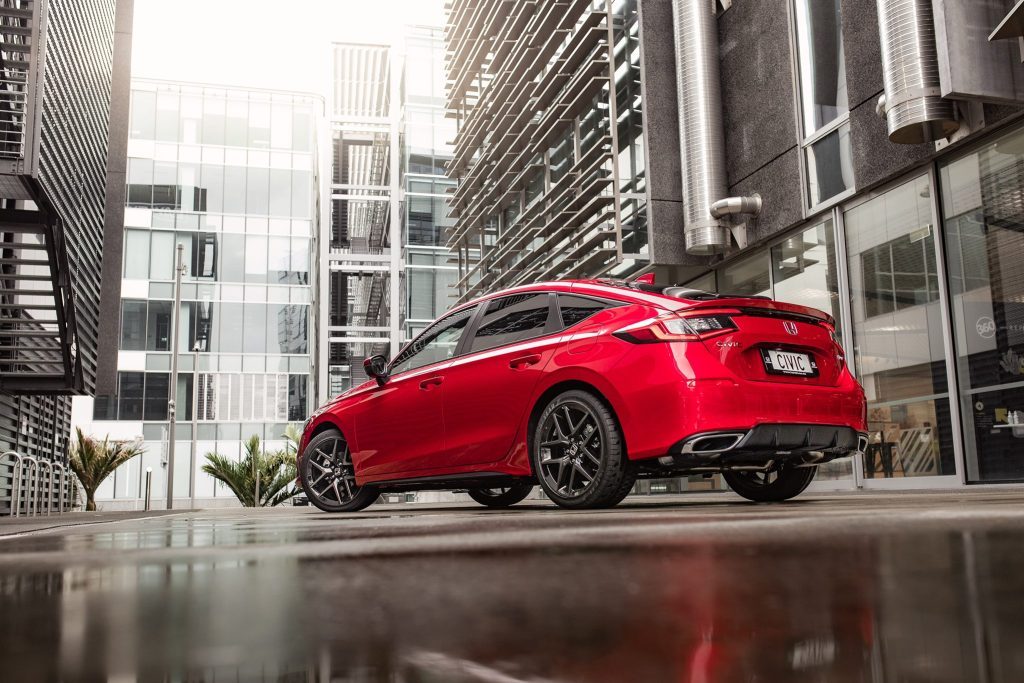 It's slightly bigger this time, being 35mm longer in the wheelbase, with more rear leg room and improved access to the larger boot promised.
The updated chassis includes rejigged suspension while the body has added rigidity for a combination of improved ride comfort and dynamics.
The 1.5 turbo returns but is improved for performance with 131kW and 240Nm. Its CVT has been updated too with Honda's 'Step-Shift' programming, which simulates gear changes when accelerating, and there is a new Sport mode.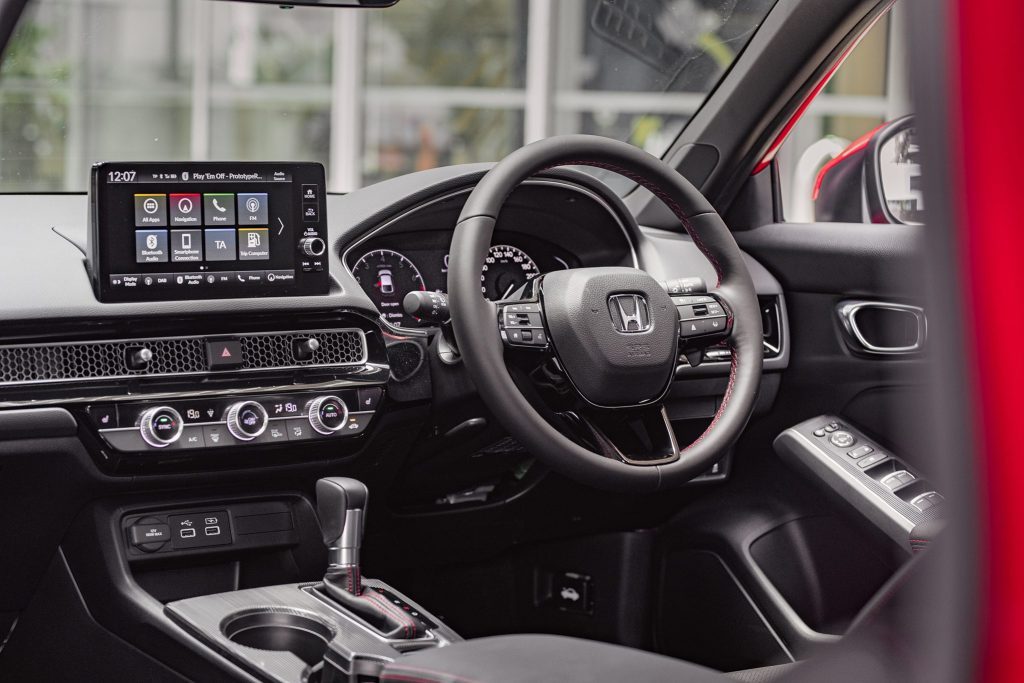 While this is the only engine option that will be available at launch, it will eventually be joined by two other options; a hybrid variant and the still-to-be-revealed Type R.
That price might seem a little stiff on first look, but this solitary trim is a highly spec'd one. For reference, the flagship Corolla ZR hatch hybrid is $40,290 and the flagship Mazda3 Takami $52,795.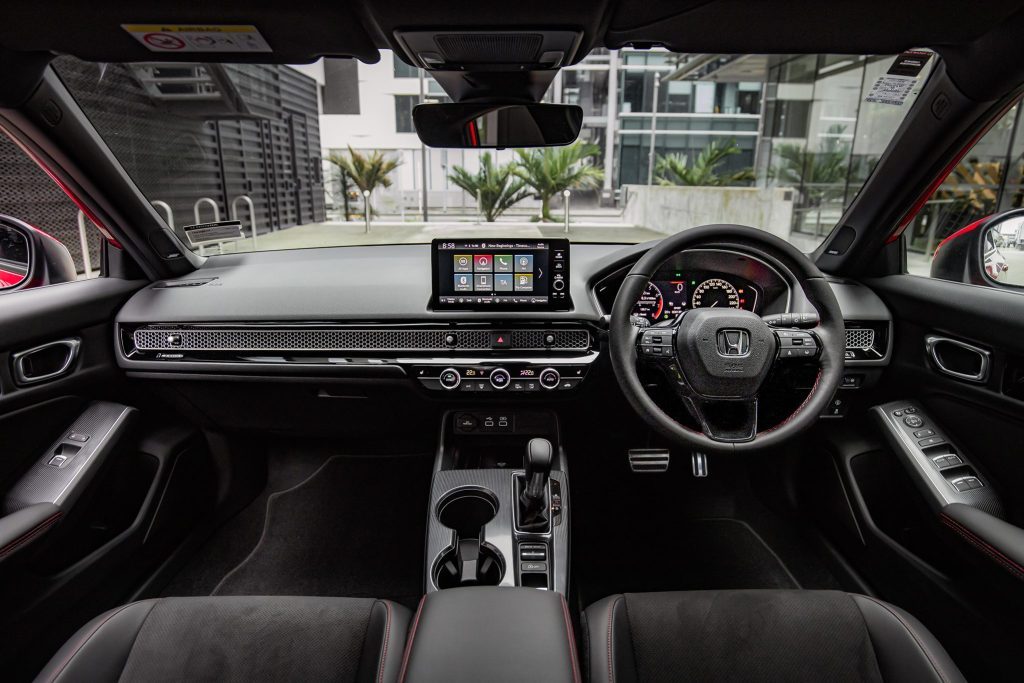 Honda says a low cowl and repositioned A-pillars deliver excellent outward visibility, and the firm says to expect a big step-up in cabin quality.
The 'clean and uncluttered interior' features a full-HD nine-inch colour touchscreen with a seven-inch LCD instrument panel. Wireless Apple CarPlay and Android Auto integration, Bose premium sounds and a wireless charge pad will feature.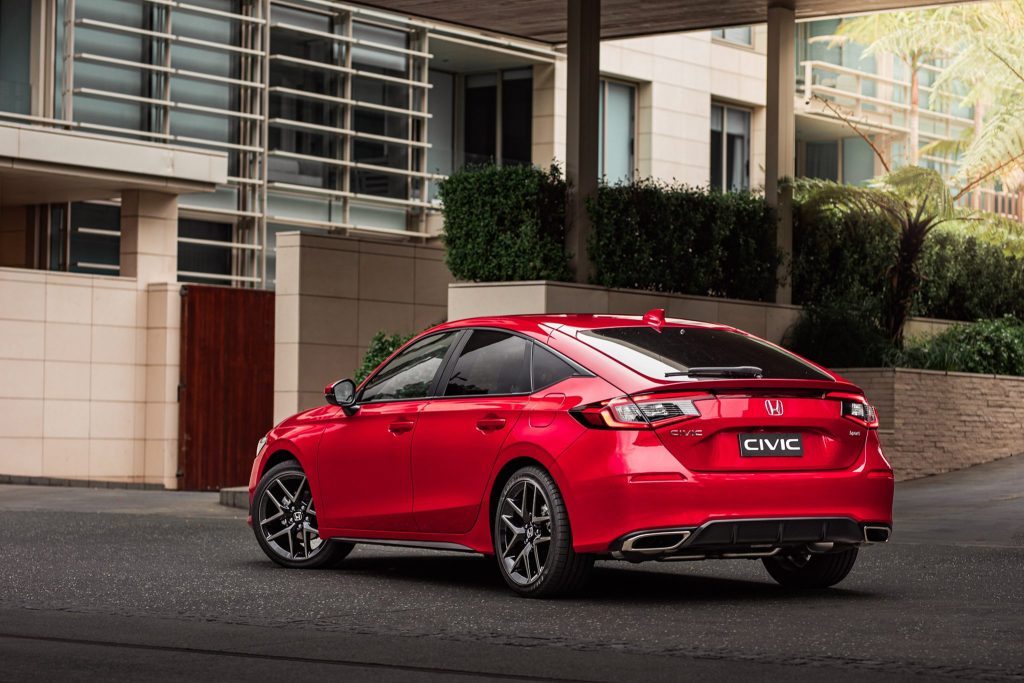 Civic will gain the latest version of the Honda Sensing suite of active safety and driver-assist features, with new hardware and software for improved performance.
Expect a full review of the Sport variant in the February issue of NZ Autocar Magazine.