Nissan is set for a rollercoaster year in 2023 with at least four new vehicle introductions, the X-Trail being key. Other renewals include the Z car – this year's allocation is already a sell out – Qashqai, and Pathfinder, all of which have gone on sale recently. Early next year e-Power hybrids for both Qashqai and X-Trail, 2wd and 4wd, respectively, add to the mix. 
We recently visited Melbourne to check out the midsized Kiwi family favourite, X-Trail, available in ST, ST-L and Ti-L specification and also the bigger seven-seat AWD Pathfinder, in both Ti and Ti-L trim.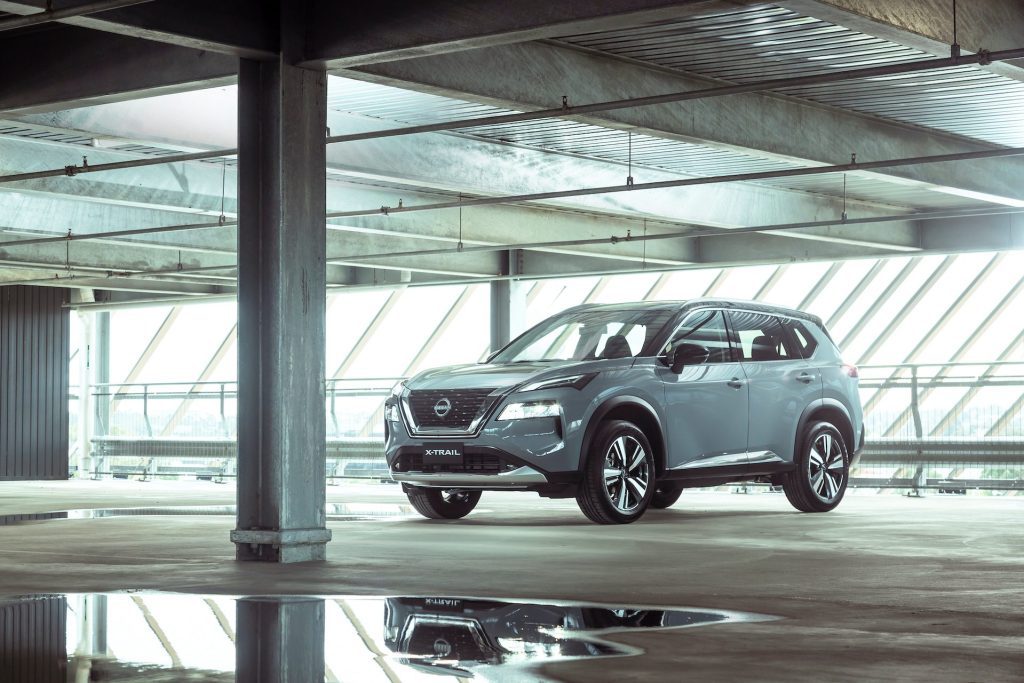 More X-Trail info please
Earlier this year we were given preliminary information on both SUVs, but the launch fleshed things out comprehensively. New tech and safety features are highlights for both, as is the more go-get-'em styling, and the step up in cabin quality and refinement. Both are almost complete makeovers.
The fourth-generation X-Trail family hauler is said to be all new, despite the familiarity of its 2.5L IL4/CVT powertrain. There are five models, three AWD and they range in price from $48k to $60k before clean car fees of $460 to $1035 (AWD models). The premium for AWD and seven seats is $2k which we'd imagine many will find hard to overlook. Across the ditch the extra is $3k. Full X-Trail pricing is here.
Improved styling
This time around X-Trail looks much fitter, curvier, and attractive from both ends. It also seems bigger than before, despite being 10mm shorter at 4680mm, and riding on an unchanged 2705mm wheelbase. However, it's 15mm taller and 20mm wider with more prominent hips.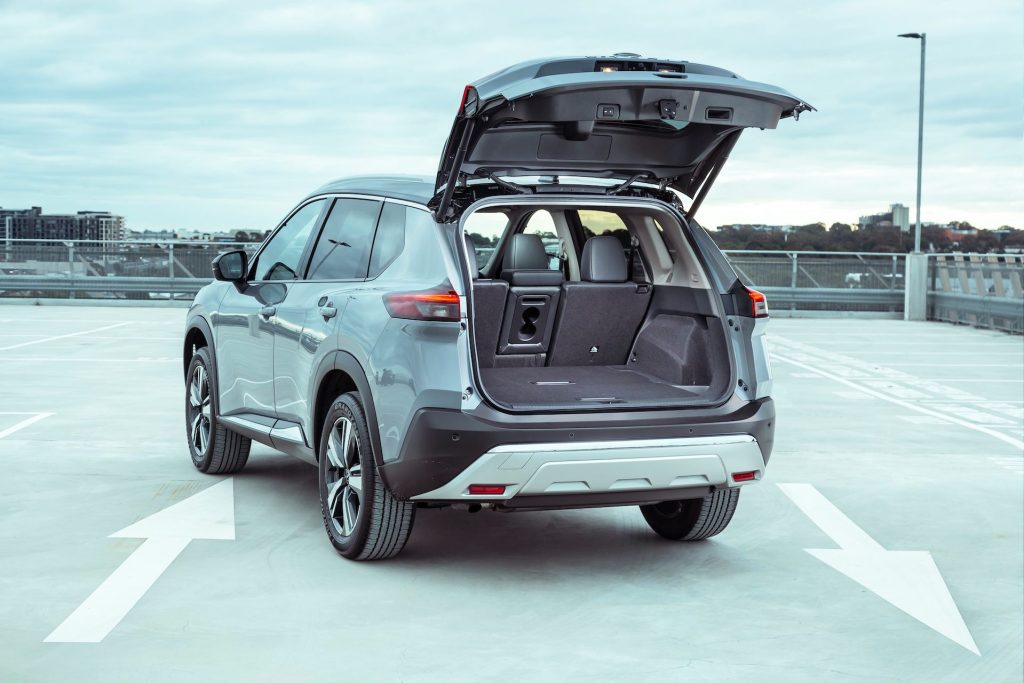 Up front is a further iteration of the V motion fascia featuring slimline matrix LEDs on the Ti models. It's also more windswept. There are winglets to deflect air around the front wheels and an air curtain that directs wind flow from the front to the sides of the vehicle. An active grille shutter also helps to reduce frontal area. These changes help the 2wd variants to a 7.4L/100km WLTP average and 7.8 for the AWD models.
Interior space improved too 
The interior of the new X-Trail is a marked update from the third-generation model, especially the much higher res infotainment system. In the base model the instruments are still analogue but there's a new Propilot system that includes lane keeping and active cruise control with stop and go. A floating centre console is new.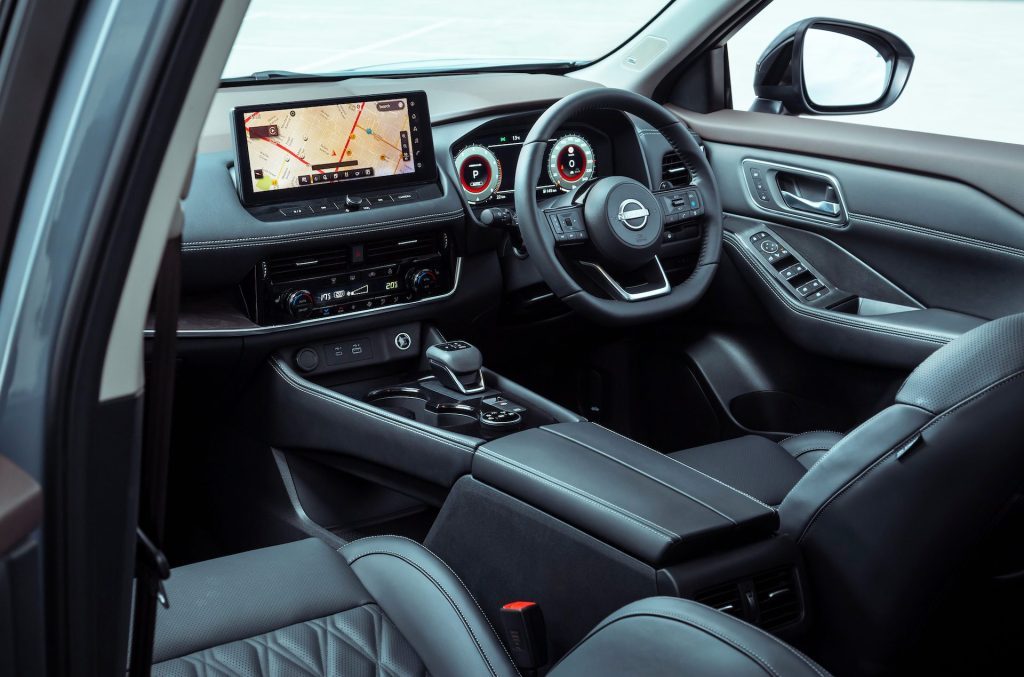 Ingress to both the front and rear is said to be improved, and surprisingly there's more cabin space. Leg room improves because seats are set 10mm further apart, and the rears are on sliders. Luggage space remains at 465 (seven-seater) to 585L, claimed to be class leading by Nissan.
The interior quality also gets a lift, the base model we initially drove with appealing trim, the well formed seats covered in synthetic leather, and with powered lumbar adjustability.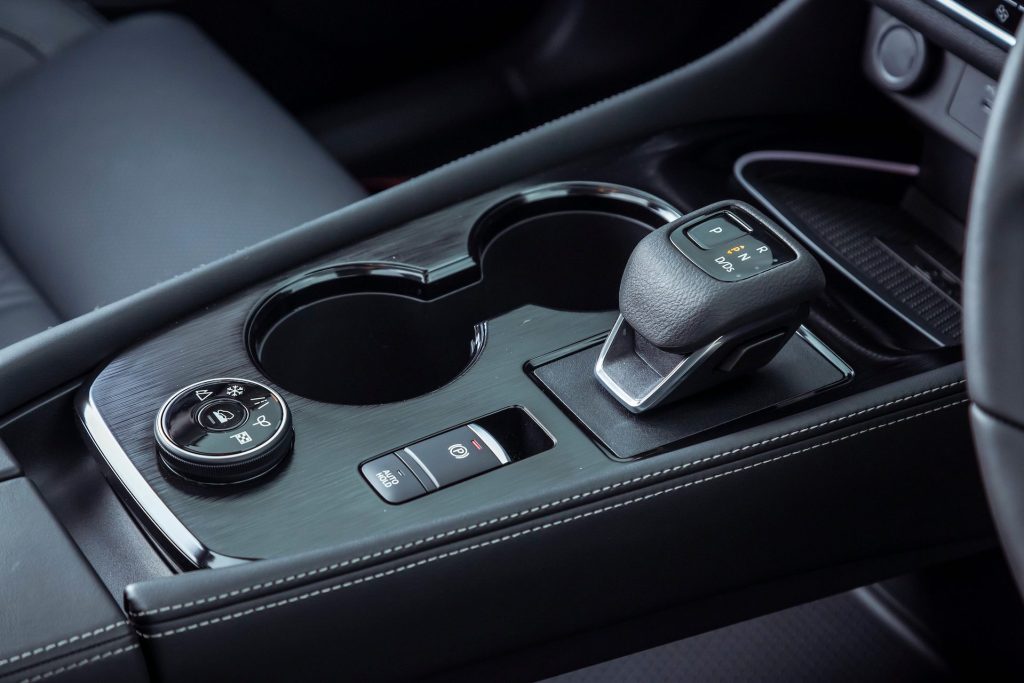 A stubby drive-by-wire shifter is new with oddments storage beneath. Higher spec variants get a Qi charger, the top Ti also with an impressive widescreen head-up display and Nappa leather upholstery. Apple phones connect wirelessly.
New chassis 
Underpinning the new fourth-generation X-Trail is a new chassis that's shared with Qashqai. The body itself comprises more lightweight materials, and the use of ultrahigh-strength steels has almost doubled from 19 to 35 per cent. Torsional stiffness increases by 27 per cent, for better refinement, ride, driving response and safety.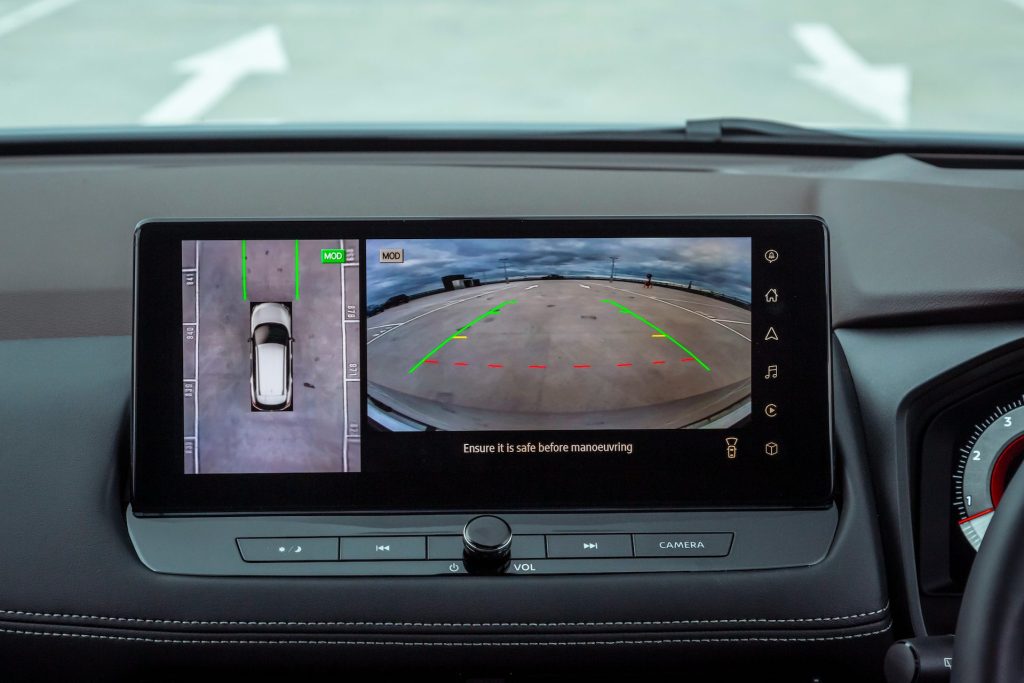 The engine, as mentioned, is a complete makeover of the previous 2.5, with torque up 18Nm to 244Nm, delivered at 3600rpm. Power rises 9kW to 135kW in total. The CVT is clearly uprated too because towing capacity rises from 1500 to 2000kg braked.
Hybrids coming too
Early next year, an e-Power version of X-Trial will arrive with e-4orce AWD thanks to an electric motor powering each axle, with total system power of 157kW. A 1.5L direct injection IL3 acts as a generator to keep a 1.8kWh lithium-ion battery charged, from which the dual motors draw their power. Nissan claims a mean WLTP fuel use figure of 6.1L/100km, and a torque hit right off the line. Claimed weight is 1900kg vs 1650kg for the others. Plus, there's permanent four-wheel drive on tap.
Drive impressions are embargoed until Dec 1.