MV Agusta's top F3 model, the RR, has undergone a significant revamp this year, with changes to the motor, making it EU5 compliant, to the chassis for added rigidity, and to the electronics, debuting a new IMU platform being the major changes. Even small things have not been overlooked in the overall aim of making the bike easier to ride, with new footpegs and an antislip coating for the saddle adding to security. Limited numbers of the RR will arrive shortly.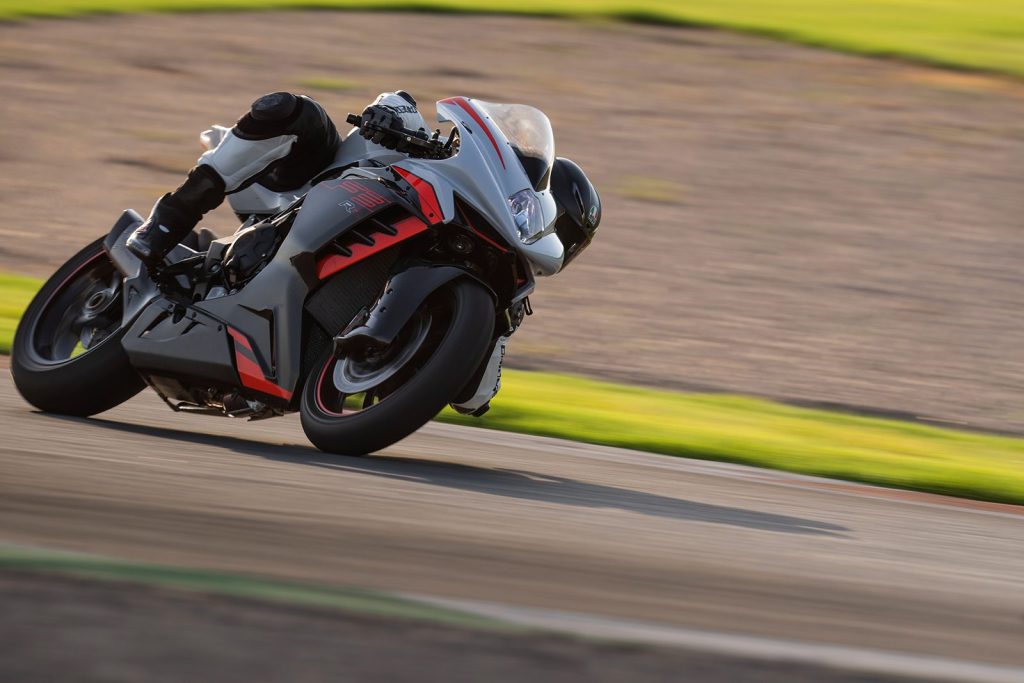 Strengthening around the swingarm area has resulted in improved rigidity, which is said to translate to enhanced feeling and precision on the go. The suspension settings have been fettled to make the most of the added stiffness, with the aim of furthering on-track performance and on-road rideability.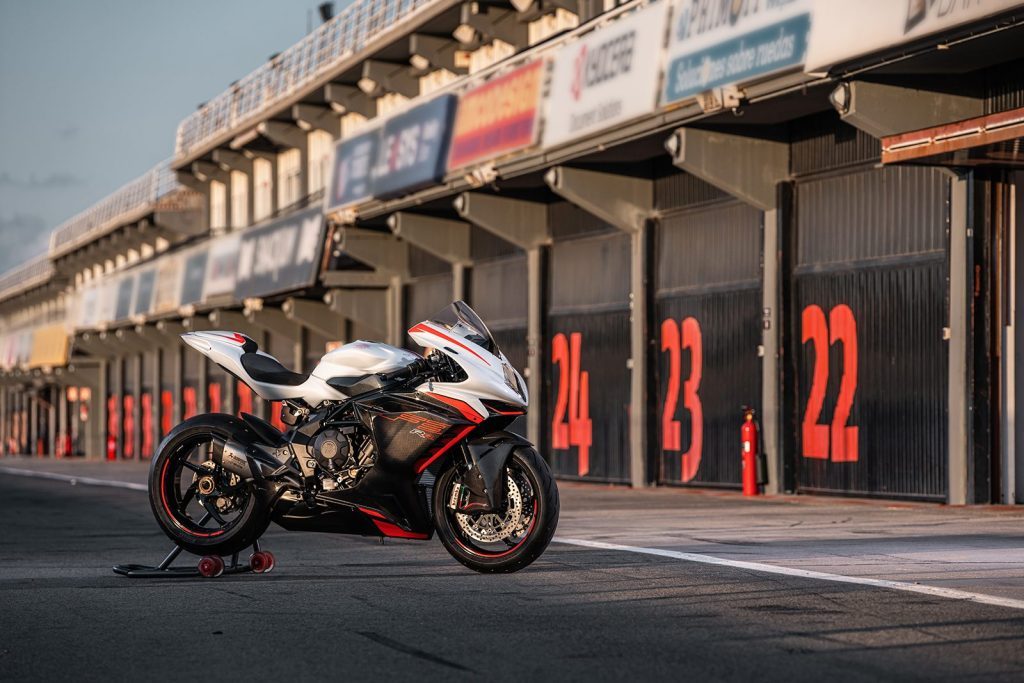 The new rear rim is lighter by seven per cent, reducing inertia by a claimed 10 per cent, and aeros have been tweaked, with new winglets adding 8kg more downforce at top speed. Aero enhancements are also said to improve cornering speed and feel. Despite the added downforce, this is still capable of hitting 240km/h, with a 0-100 quoted time of 3.05sec, thanks to launch control.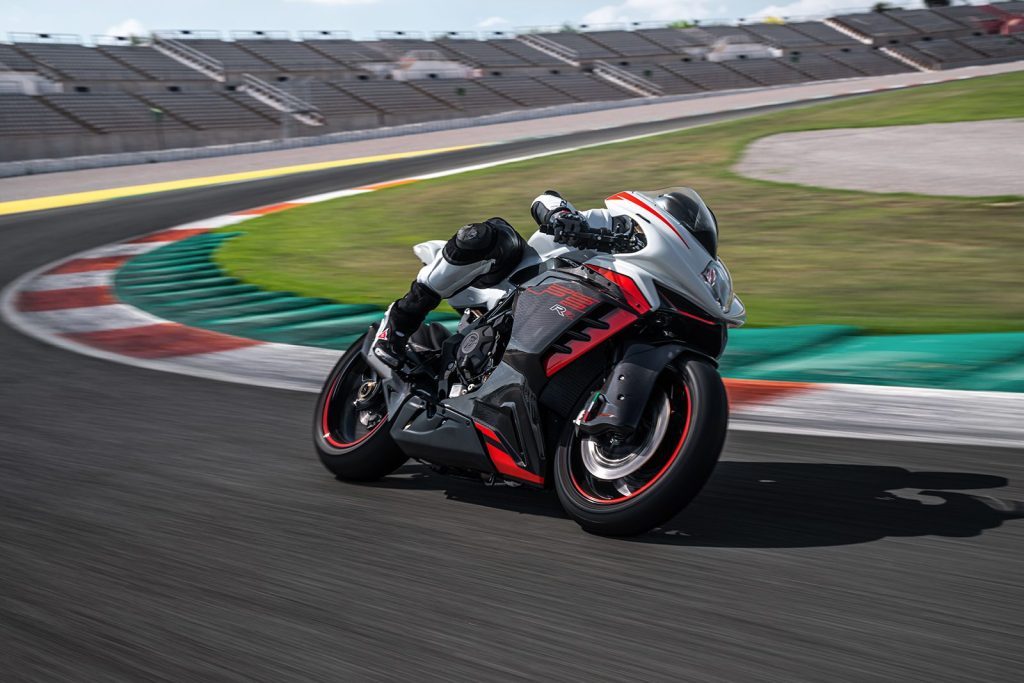 Changes to valve timing and friction reducing treatments have resulted in peak output of 147hp at 13,000rpm, rising by eight horses with the fitting of the optional Akrapovic exhaust system. Peak torque of 88Nm arrives at just over 10,000rpm. New main bearings for the crank are said to reduce inertia and friction, enhancing durability. The exhaust system has been redesigned to extract the best from the engine updates, with power and torque gains claimed across the rev range.
Other engine updates include new injectors and ECU firmware, along with a strengthened clutch. The action of the third-generation quickshifter is said to be smoother and more precise.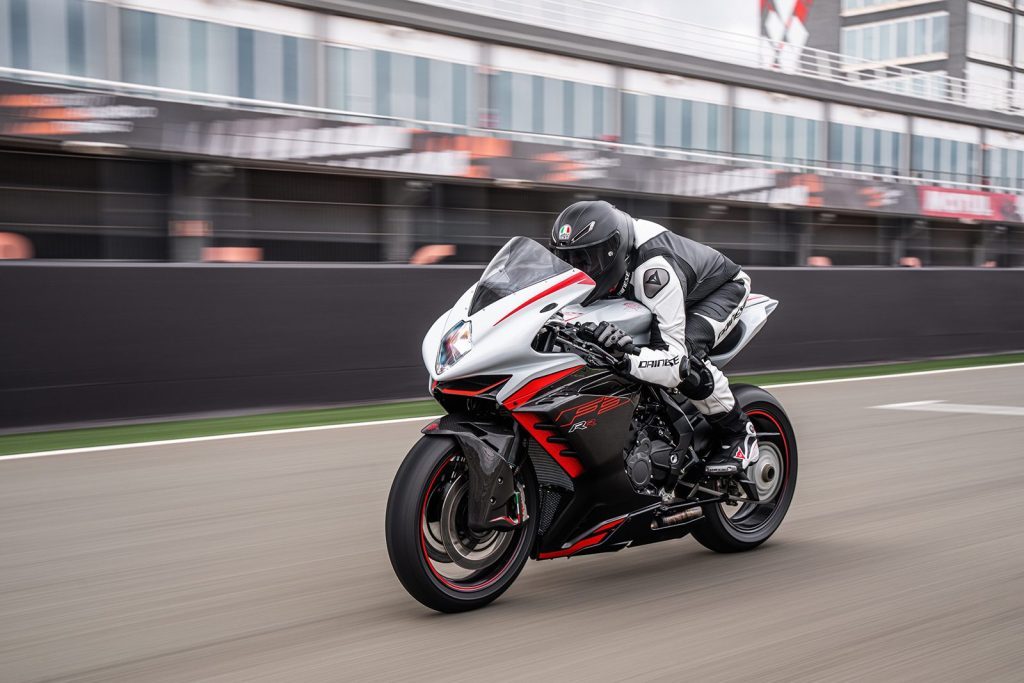 Also new is an updated IMU inertial platform and revised ABS system meaning improved cornering TC and braking action when leaned over, and a more liberal wheelie control system.
An MVRide app communicates with the 5.5" TFT dashboard, can record rides and facilitates personalised engine and chassis settings. It also enables turn by turn navigation. A new right-hand switch block includes a launch control button.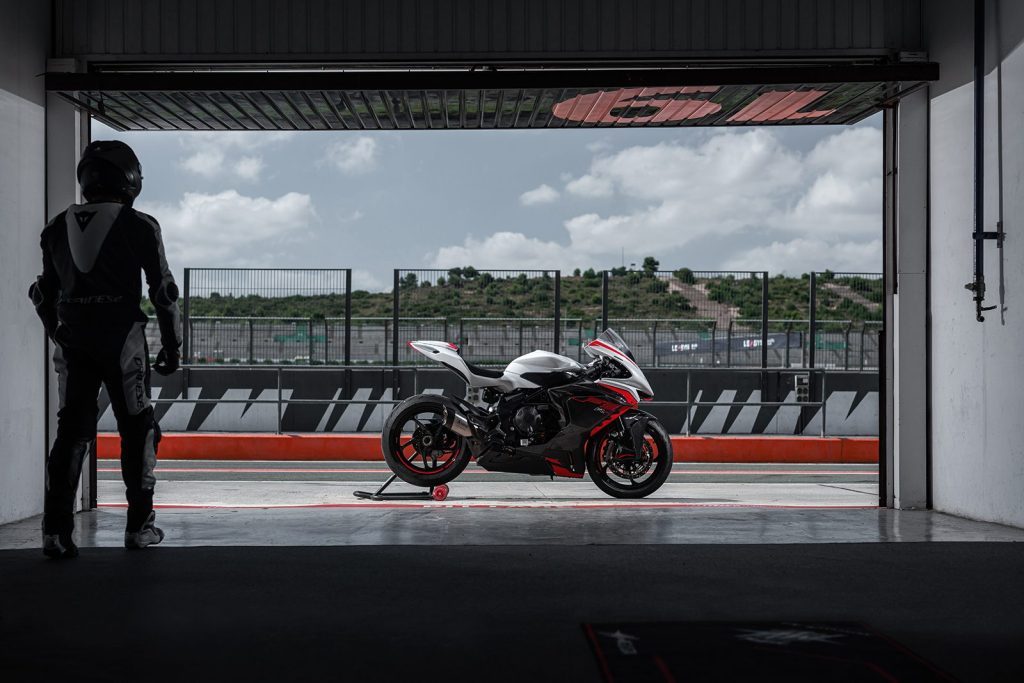 The F3 RR is available in red and grey or white and red colour combinations and should be landing here soon. Local availability and pricing should be available within a fortnight.