As previously reported, Tesla is in the midst of rolling out a program to multiple countries that will allow owners of non-Tesla electric vehicles to plug their vehicles into the manufacturer's network of Superchargers.
The move is seen as a significant coup in electric vehicle circles. Tesla, while being keen to underline that other brands have access to the IP behind their Supercharger technology, has never allowed other EV manufacturers to use their charging stations directly.
The move will give more electric vehicle owners access to what's considered by many to be the best charging network in the world. The brand boasts that it's installed over 300,000 Superchargers worldwide.
The brand has been coy about how this plan will be rolled out, electing to drip-feed the trial program across certain countries in Europe. Having started in the Netherlands, Tesla added two more countries to its roster late last week, with two more countries also having recently been named as recipients of the pilot scheme.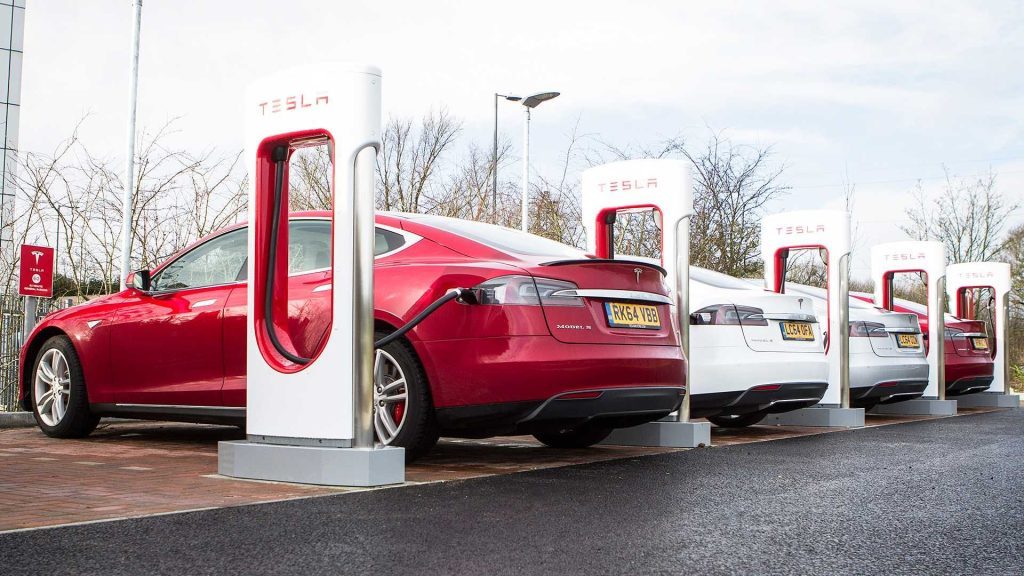 France and Norway are the latest countries where Tesla has allowed access to Superchargers from non-Tesla owners. The American firm has also since named Germany and Belgium as the next countries to get the roll out.
The move doesn't mean open slather for every plug-in owner. Instead non-Tesla drivers will be able to access just 31 specific chargers across the three countries where the roll out has taken place so far — each charger being a CCS2 DC Fast Charger.
To be able to make use of the chargers, owners use Tesla's smartphone app, selecting the 'Charge Your Non-Tesla' option. Payment is either issued on a single-use basis, or a subscription basis with a slightly lower price per kWh.
While prices vary from person to person, electric vehicle specialist outlet Inside EVs reports that local YouTuber Bjørn Nyland pays €12.91 ($22.05) per month for his Supercharger membership in Norway. This compares favourably to other alternatives, according to reports.
Tesla is set to announce the program's expansion to other regions as the year progresses. Who knows. By the time New Zealand's next summer holiday season rolls around local EV owners might be able to plug themselves into a Supercharger on their next road trip.