The Countryman crossover now accounts for one in three Mini sales. It has had a refresh for 2021. We check out the Cooper S version.
What a contrast between modern and retro approaches. We'd just driven the new VW Golf, a hatch with an interior that is essentially without knobs or dials, a touchscreen and some haptic sliders doing all the work. The button-intensive interior of the facelifted Countryman is the polar opposite. Two different approaches, neither tech deficient. Which works better?
The Countryman seems almost steampunk fashionable in its approach, with a row of toggle switches for minor controls like ESP and idle stop off, and also the starter 'button'. The Golf approach is tidier but demands a significant investment in learning while the Mini makes it easier to keep your eyes where they should be, on the screen of your cell phone.
Anyhow, from a distraction standpoint, buttons are tops. You activate the button and something happens. With touchscreens, the thing you want to happen is often exasperatingly out of reach. Remember the old days when you selected a radio station by pushing a button?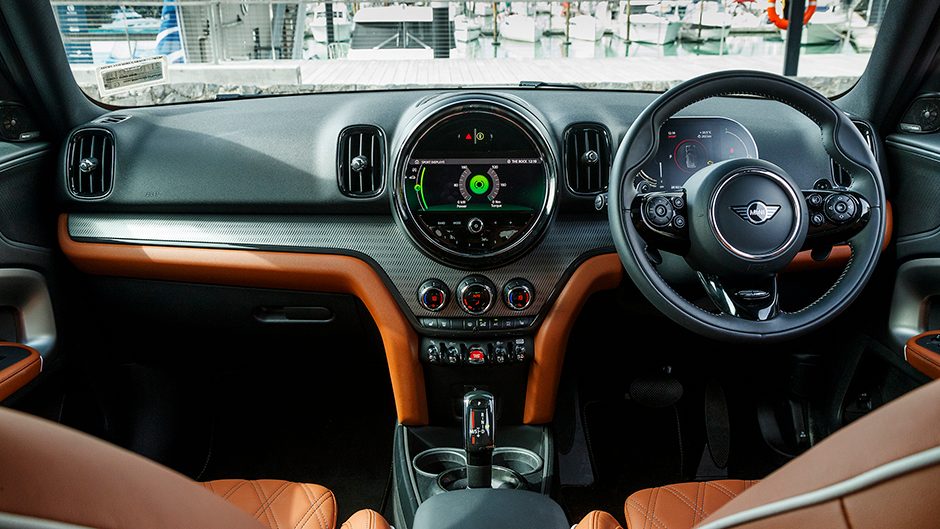 So yay to retro design, even if Mini has been forced by owners BMW to include a semblance of i-Drive technology in the Countryman. That makes channel finding ever so much harder. Rotate one way, then the other, slide left, no right, click to select, dang it. Bang.
I exited the Golf torn about it; everything works just fine except for that jackass of a touchscreen. And like another in the office opined recently, haptics schlaptics. Give the AI assistants more power I say so they can a) actually understand what you're asking and b) bloody well deliver on the request. And the distraction and nose-to-tail motorway events will largely be a thing of the past.
In this regard, active cruise has been a godsend and it should really be standard in all cars. That in the Countryman is a very good system. It's on the wheel to begin with; a pox on those car makers who continue to use cruise wands attached to the steering column that you operate in braille-like fashion. We also like the devices that allow you to raise or lower set speed in increments of one or ten km/h, like the Mini system. Both are sensible. Ten kay increments only? Not very much.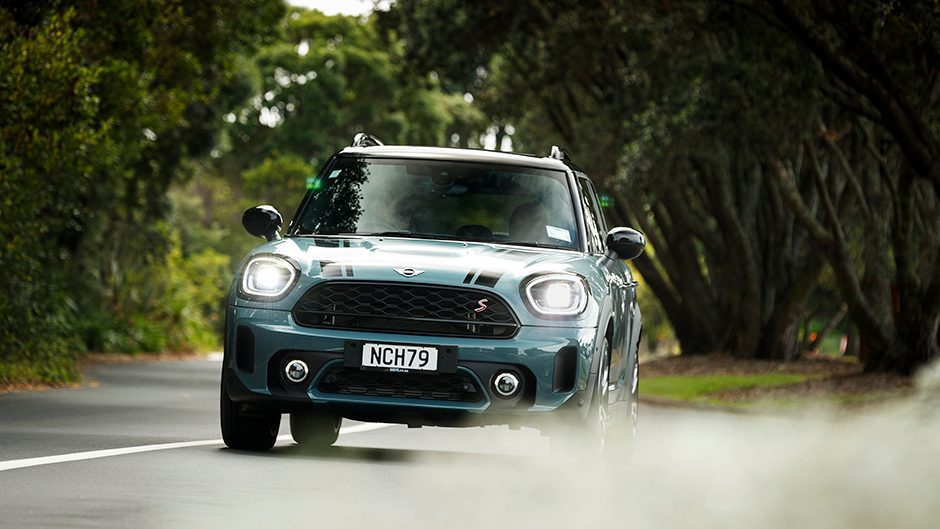 What else is sensible about the new Countryman? It has two boots of sorts, with a big cubby beneath the floor which is about half the size of the one above it. With the rear seat backs folded flat, there's up to 1275L of luggage capacity. That's a number likely to resonate well with older Mini fans.
As to facelift changes to the biggest Mini? Not many of great significance. The front and rear apparently are different – my old man didn't approve of the look but he doesn't approve of anything much these days. LED lights are now standard across the range and adaptive LED technology is a cost option.
Oh, we did notice new instruments; instead of being analogue looking they're now more digital to behold. Everything is there as you'd want, like distance to empty permanently in view and, using a button at the end of the left wand, you can scroll through how much gas this is using, which is sometimes disappointing.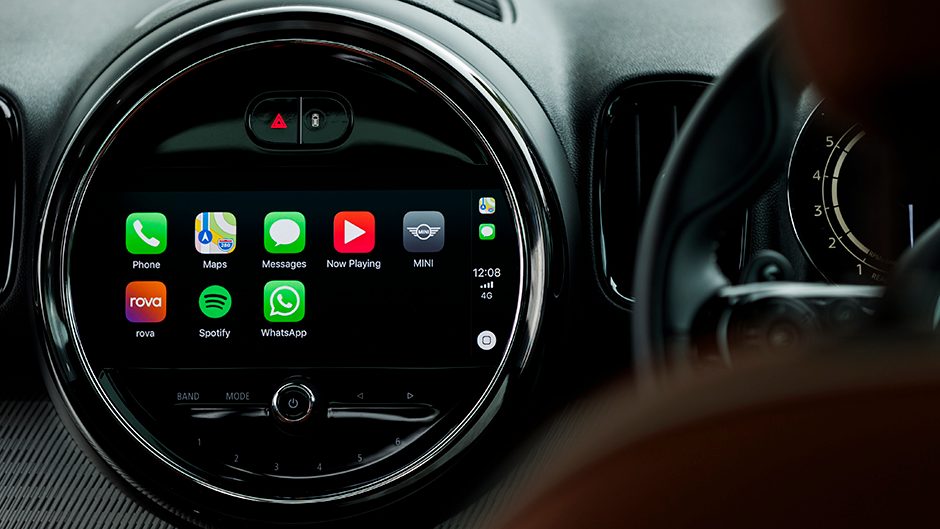 We were driving the Cooper S model which is not the fastest (but is quick enough), nor the most expensive (but expensive enough at $58,990) in this compact family range. It isn't the most fuel efficient either; that honour would go to the $64,790 plug-in hybrid Countryman SE model which has a claimed fuel use figure of 2.4L/100km. Economy depends on how often you recharge the 9.6kWh battery, given it can supposedly do 48km of EV running on a single charge.
By comparison, the combined fuel use figure for the Cooper S is 6.7L/100km. We couldn't manage that, though we did see plenty of sevens and eights averages, with a worst in the tens, according to the onboard computer.
As mentioned, it's pretty quick, as you might expect of something with a 2.0 turbo engine developing 141kW (or 131kW) and 280Nm, and the power processed by a seven-speed twin clutcher. Mini reckons it will get to 100 in 7.5sec, but we achieved a best of 7.2sec. An overtake can be completed in under 5sec so this compact family wagon can tramp. Countering that are brakes that at times feel to have a bit much initial bite – the missus reckoned 'snatchy' – and she's right. It's possibly part of the brake preconditioning function. A pity it doesn't correspond necessarily to wicked emergency brake distances. Despite excellent rubber (Eagle F1), most ABS stops from 100 were around 37m.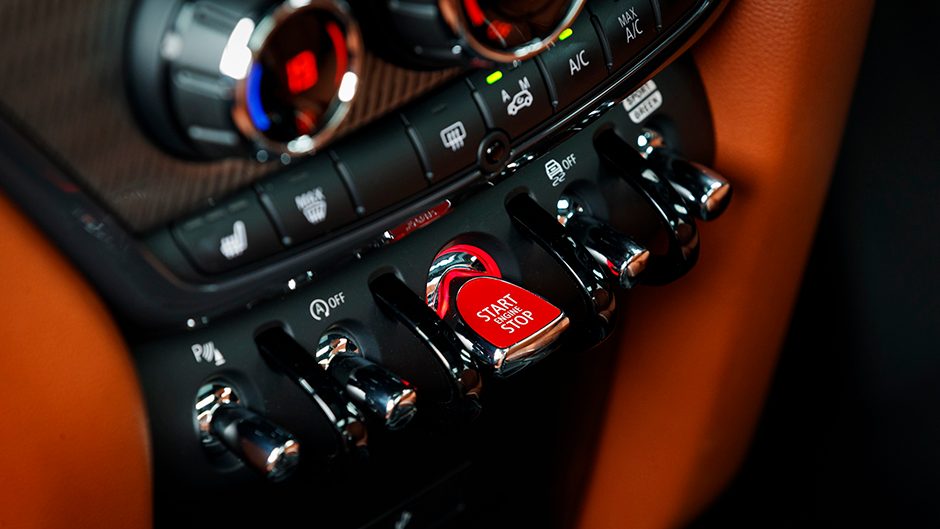 And you need great stoppers too, as this is a quick point to pointer. Countryman has always been thus, and in stiffer Cooper S guise, even more so, especially when switched to Sport mode (one flick of the toggle switch, no sodding touchscreen necessary). Sport transmission selection is just as simple; flick the lever to the left. In the middling drive mode, things are set up for economy, the transmission ensuring the engine lugs away, right down to 1000rpm at times. This works well in town, with the exception of lag off the mark as the turbo and trans get their act together.
For a compact front-drive crossover this can scuttle round corners, not quite go-kart Mini hatch style though. The steering weight is hardly easygoing, and the ride does kind of take a back seat to the handling, on its fixed sports suspension. The Eagle F1s may stick like mad things but they're not the quietest rolling stock we've encountered, with in-cabin readings at 100km/h averaging 75.8dB over the shonkiest road surfaces.
Being owned by BMW it's not surprising to see some premium features, like gorgeous leather upholstery, quilted double stitched, and the driver's seat powered with adjustable lumbar support. You can also expect items like a gesture-controlled tailgate, wireless phone charging, smart key, a leather bound sports wheel with adaptive cruise and stop and go function. A few of the usual safety items aren't there, like lane keeping and lane departure warning.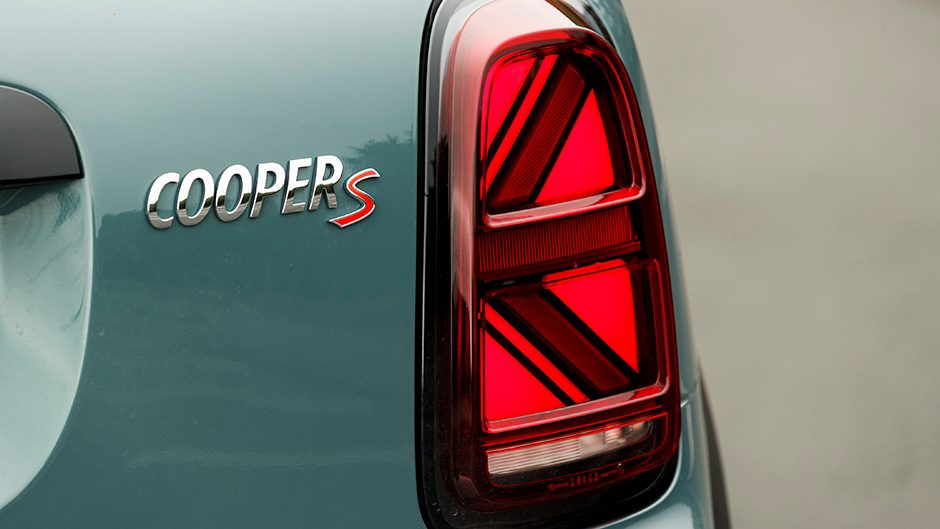 Our particular unit had a dual moon roof which we presume is a cost option, though you'd never know from the local website which is somewhat light on detail, heavy on fashion.
If you want the extra speed and body control of the Cooper S, by all means go for this Countryman but the Cooper gets a stroppy wee 1.5 three-pot turbo engine, and good base spec that includes adaptive cruise and a powered tailgate, saving you $9k in the process. And without the sports suspension it will ride better as well.
| | |
| --- | --- |
| Model | Mini Cooper S Countryman |
| Price | $58,990 |
| Engine | 1998cc, IL4, T/DI, 131kW/280Nm |
| Drivetrain | 7-speed twin-clutch, FWD |
| Fuel Use | 6.7L/100km |
| C02 Output | 151g/km |
| 0-100km/h | 7.27sec |
| Weight | 1548kg |