Miles Group has moved operations to its new "state-of-the-art" Takapuna site.
The new building is located at 16 Fred Thomas Drive in Auckland and is home to the Mercedes-Benz North Shore and Peugeot Citroen Opel North Shore dealerships.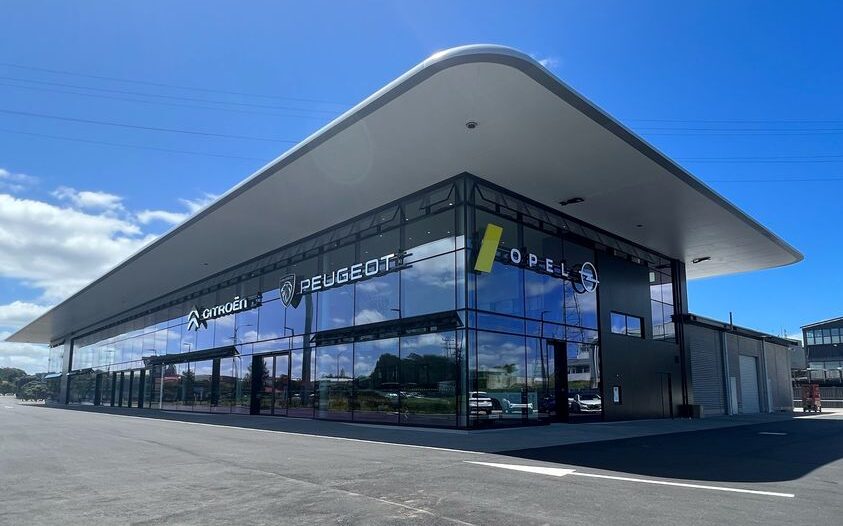 Visitors can expect to find electric vehicle charging stations on site along with plenty of customer parking.
A full service and parts department is present featuring 18 vehicle hoists and other supporting infrastructure.
The Mercedes-Benz side of the building features a 575sqm mezzanine floor which will house New Zealand's largest AMG Performance Centre.
A glass vehicle elevator will also add to the dealership's high-tech status.
Miles Group began construction of the building in 2021 with it being finalised in the last few months of 2022.
"The relocation of Mercedes-Benz North Shore into a new building designed to the latest Mercedes-Benz international design standards will create a significant landmark in Fred Thomas Drive and Auckland's North Shore in particular," said Bren Morrison, the developments Consulting Principal from Warren & Mahoney Architects.
Mercedes-Benz North Shore sales enquiries and service bookings can be made via: 09 443 3808
Peugeot Citroen Opel North Shore sales enquiries and service bookings can be made via: 09 442 3323