India's Royal Enfield has expanded its family of 650 offerings with a pair of Super Meteor 650s, one a tourer, the other a cruiser.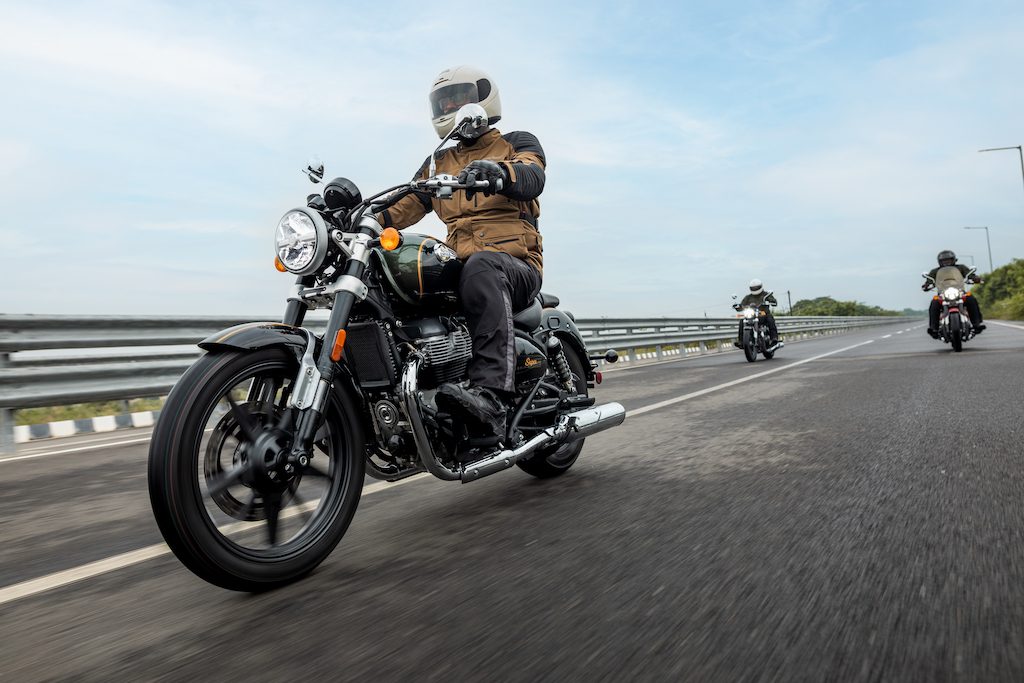 Using the 650 twin engine that's been fettled for cruising and a new chassis developed for comfort, the middleweights are optimised for long distance travel. The newbies debuted at the EICMA show in Milan, and are expected here in 2023, probably around midyear.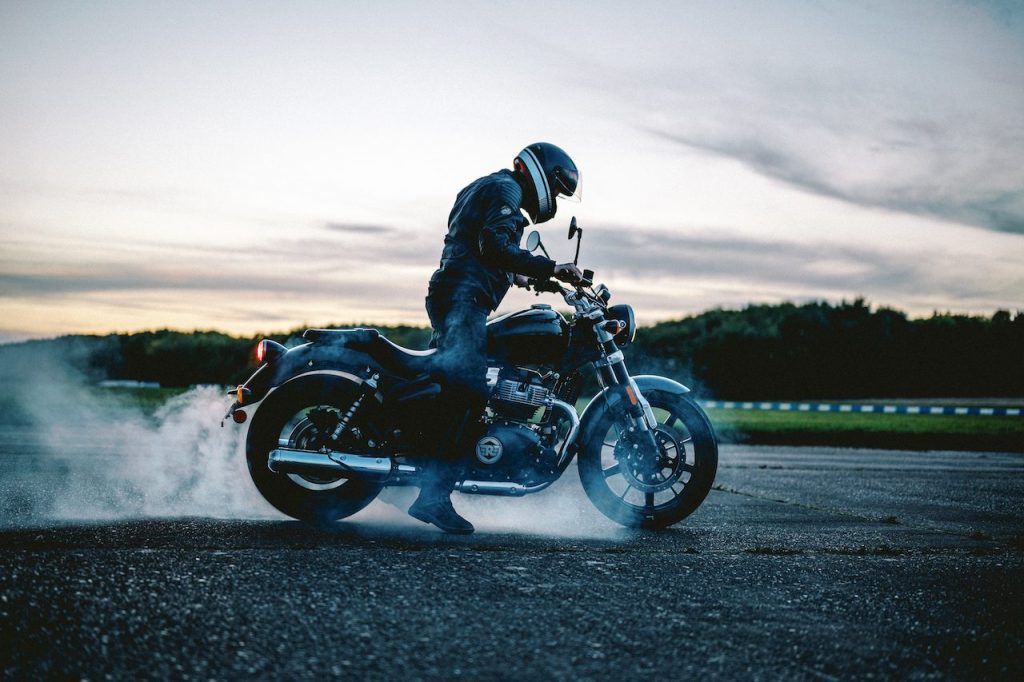 MD of Royal Enfield, Siddhartha Lal, commented, "We have built the Super Meteor to be absolutely enjoyable to all the senses. The engine is super refined and responsive and offers relaxed part-throttle experience at highway-plus speeds, the riding ergonomics are fine-tuned to offer a leisurely, yet in-control riding experience, and the overall fit and finish of parts and materials evoke visual and sensory delight."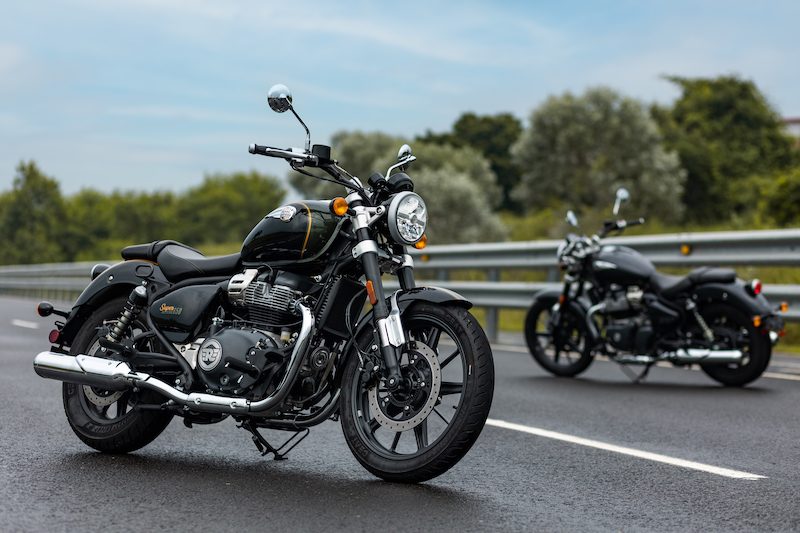 The Super Meteor 650 is said to combine simple controls and instrumentation with relaxed rider ergonomics, good stability on the highway and agility on winding roads, with easy changes of direction. Its engine is evidently flexible, and features generous midrange torque. Retro-cool styling is a Royal Enfield given.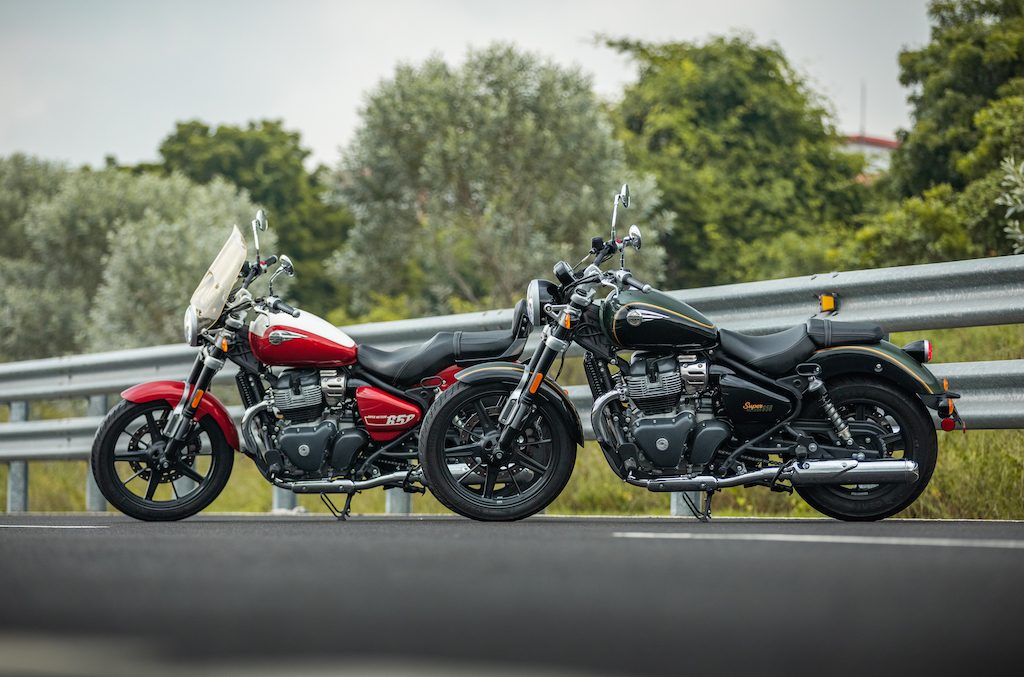 The 650 twin engine has been at the heart of the Interceptor and the Continental GT 650's success and RE heads are confident that the additional cruiser pair will create new audiences for Royal Enfield across the world.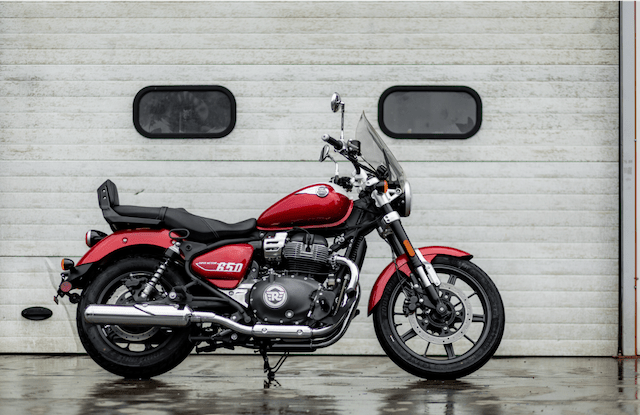 This is not the first Super Meteor, the original RE cruiser debuting in the 1950s. Meteor followed in 2020 as a 350 lightweight cruiser and has been warmly received in the EU and elsewhere.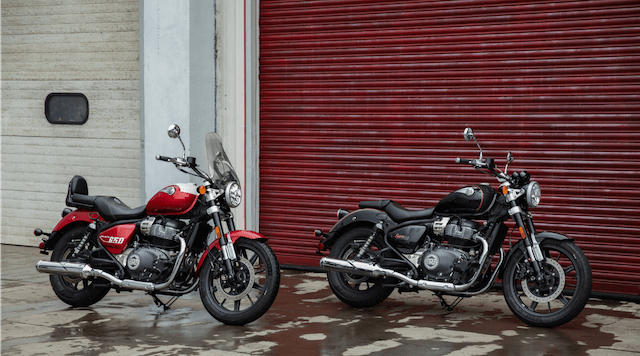 The Super Meteor 650 is the solo tourer variant and will be available in black, blue, green and grey hues. Its sib, Super Meteor 650 Tourer, is the long haul variant and will be available in red and blue colours.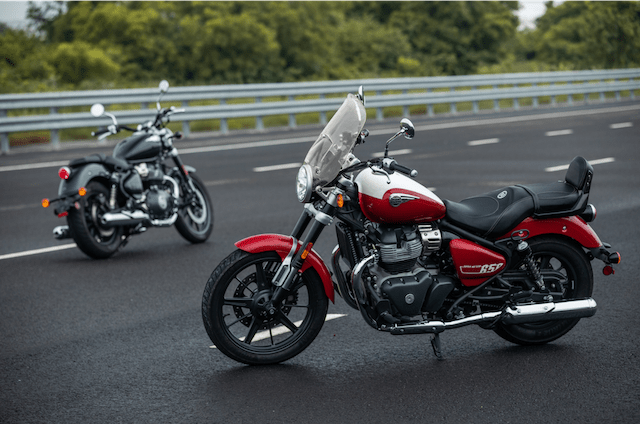 Royal Enfield believes the Super Meteor has the potential to appeal to those who might not have considered a cruiser before.