The first examples of the MG4 are slowly trickling their way onto our shores, now bringing with them some added appeal in the form of a five-star safety rating courtesy of ANCAP.
ANCAP said the fully electric hatchback impressed with its wide range of collision avoidance systems that include autonomous emergency braking (AEB), active lane support, and fatigue monitoring.
Thanks to these 'Good' results were recorded in the AEB Cyclist and some AEB Car-to-Car test scenarios. Mixed results were seen in the AEB Pedestrian test scenarios, while AEB Backover (automatically stops when reversing if there is an impediment) doesn't feature on the MG4.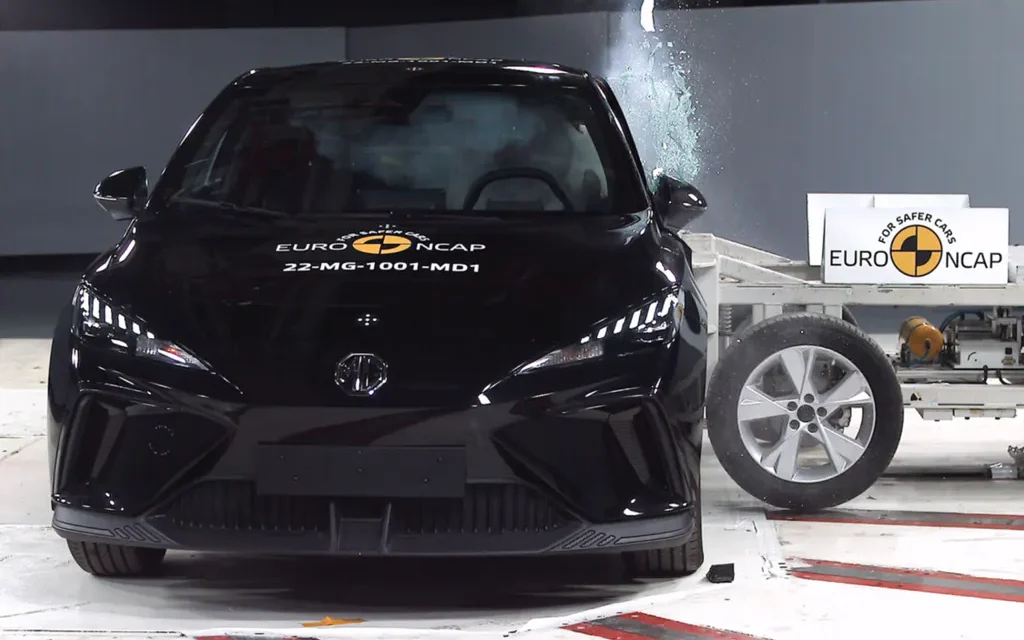 As for the lane support system, the EV showed 'Good' performance in various lane keep assists tests and 'Adequate' performance in emergency lane keeping scenarios.
Maximum points were awarded to the MG4 for its ability to protect adult occupants in both the side impact and oblique pole tests.
In full-width frontal and frontal offset tests, mixed results of 'Good', 'Adequate', and 'Marginal' were recorded. Penalties were applied for excessive forward movement of the rear passenger dummy in the full-width frontal test and for potential hard contact to the driver's knees.
In the vehicle-to-vehicle compatibility test, the MG4 showed that it poses a low level of injury risk to occupants of an oncoming vehicle.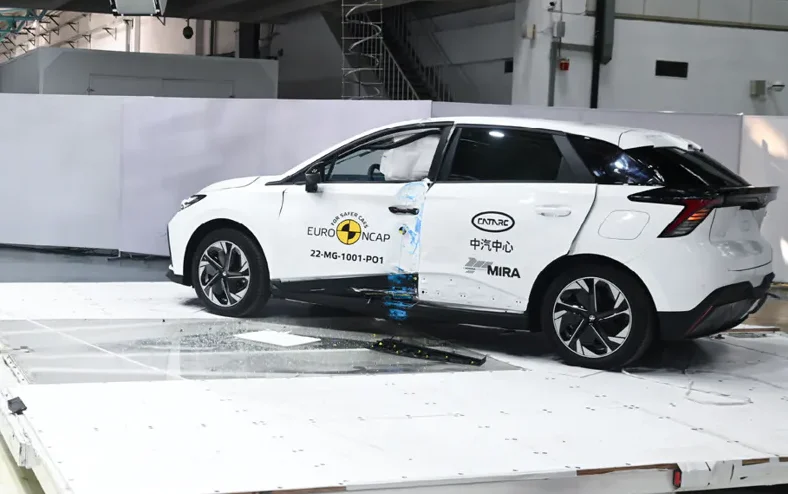 A centre airbag does not come fitted to the MG4 to prevent contact between the front seat occupants' heads, warranting an 'Adequate' score in the vehicle-to-vehicle scenario and 'Poor' in the vehicle-to-pole scenario.
Strong scores were recorded for the protection of children in the front and side-impact tests, bolstering the five-star safety rating for the MG4.
"The MG4 Electric is the first MG model to achieve five stars under ANCAP's 2020-2022 protocols," says Carla Hoorweg, CEO of ANCAP.