Mercedes' latest electric offering caters for motorists who demand practicality. The EQS SUV does away with some of the sportiness of the sedan models, replacing that with seven seats of practical goodness.
The EQS SUV has an identical EV platform to its sedan siblings. There are three guises at launch, starting with the standard single motor 450+ up to the dual-motor 580.
The most potent 580 even has an off-road mode. But don't expect to see anyone taking this for a blast over some sand dunes soon.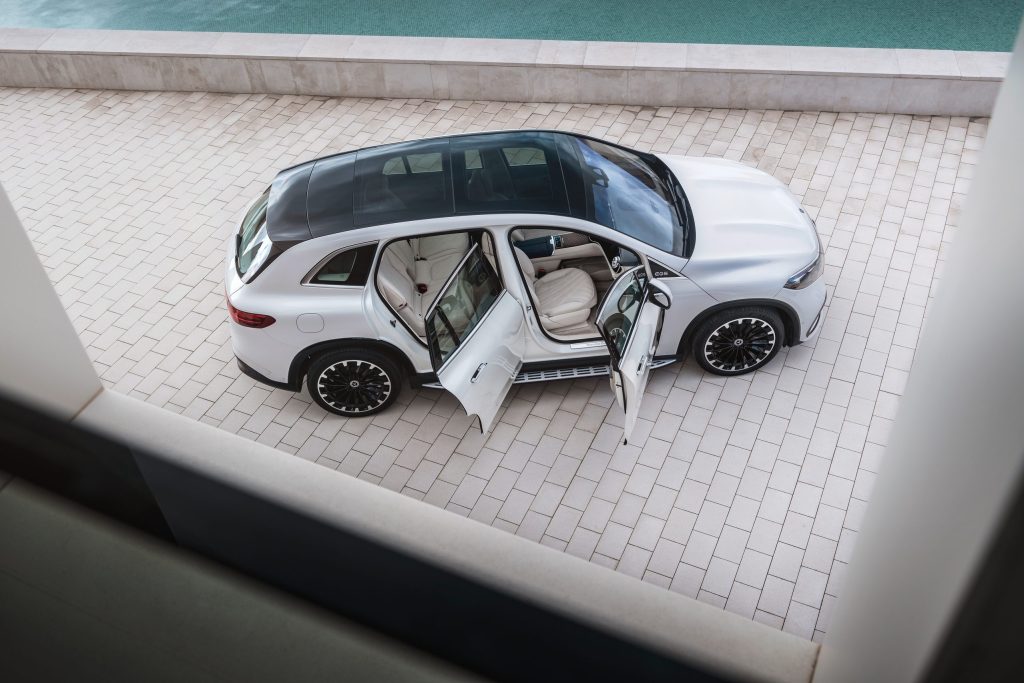 It's big, too. Don't let the pictures deceive you of its 5.1-metre length.
The boot is 'four gold bags big,' whatever that means, and legroom is said to have been a top priority when Mercedes sketched early designs.
Styling-wise, the EQS is very sleek and refined. The front grille absorbs most of the space at the front but is blacked out to not be much of an eyesore. In fact, it does a steady job of breaking up the all-white finish of the rest of the car.
The headlights are angled slightly, which gives the effect of a bit of menace.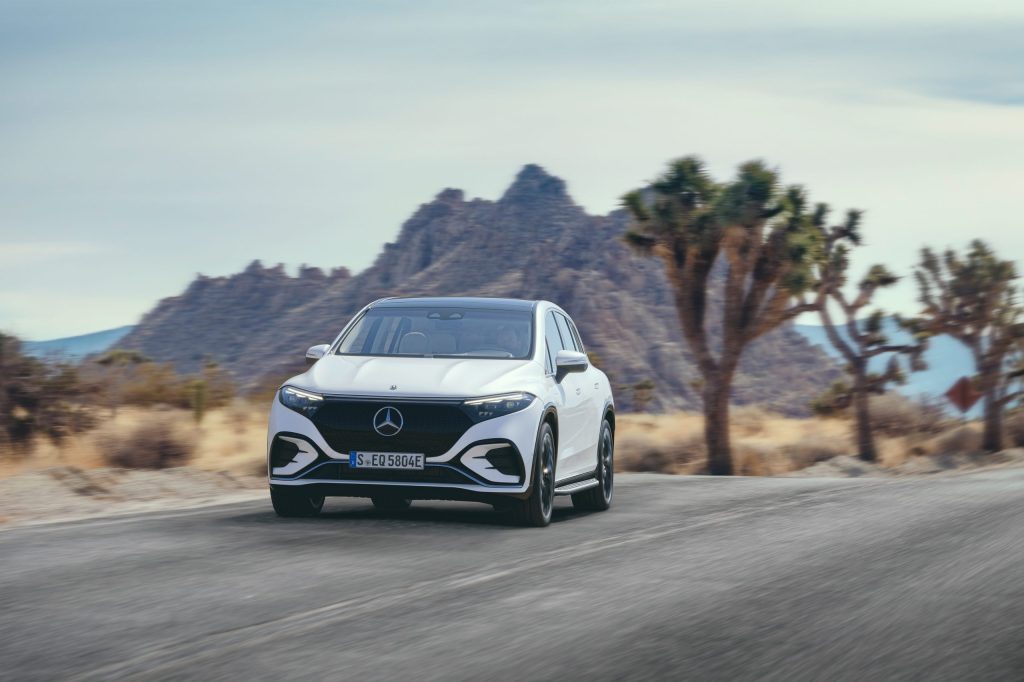 Besides that, the rest of the car is very elegant. No aerodynamic wings are protruding here and there. Instead, the EQS is the tidy SUV you would expect to be used for the private school drop off.
Inside, the driver has plenty of screens at their disposal. Each displays an array of information, from the useful to the useless. I mean, who really needs a digital compass?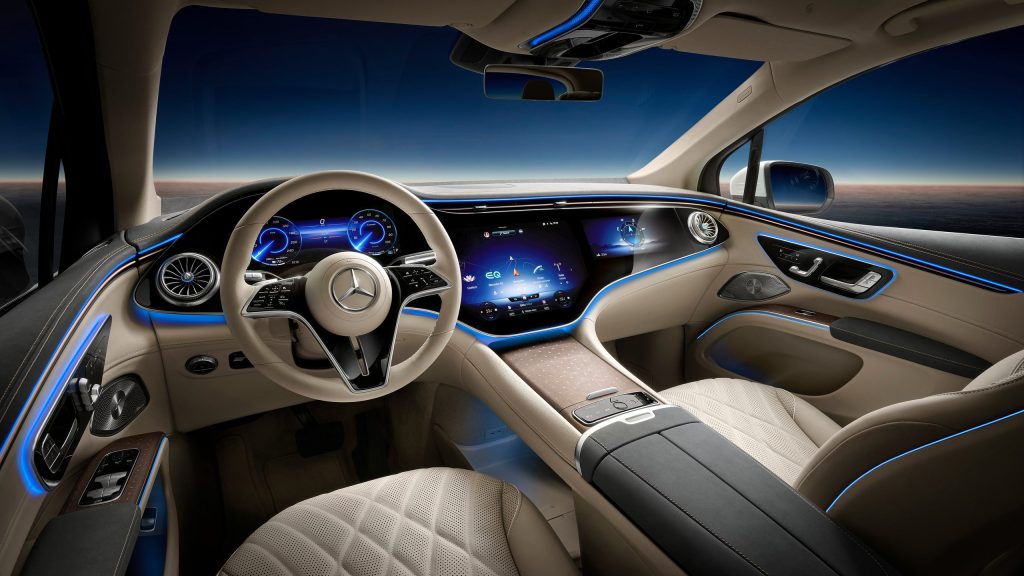 It's actually three touchscreens under one sheet of glass, which gives the illusion it is one giant screen.
Mercedes have cheekily avoided giving away range details, but the entry-level EQS sedan can do roughly 560 km on a single charge. Expect the SUV to be slightly less given it is heavier and less aero friendly.
Eager New Zealand customers can expect the EQS SUV to arrive sometime in mid-2023.