Look out Tesla Semi, Mercedes-Benz has just unveiled its first-ever electric long-haul truck which it plans to revolutionise the road transport industry with.
It's officially called the eActros 600 – the numeral being its battery capacity in kilowatt hours – and it's capable of driving 500km on a single charge, which is enough to travel from the centre of Auckland to just outside of Palmerston North.
Mercedes says the truck can realistically commute more than 1000km in a day with a recharge in the middle, but adds that most trips within Europe are less than half that anyway. If drivers need to haul cargo further though, recharging the battery from 20 to 80 per cent can be completed in about half an hour at a one megawatt charging station.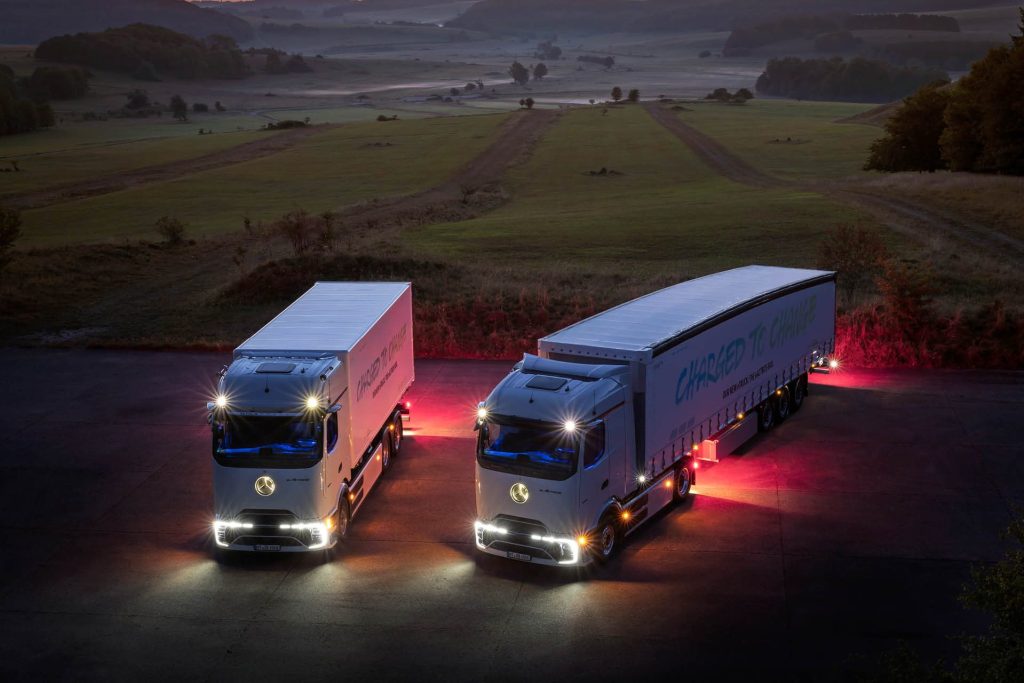 Its impressive range is owed to three lithium iron phosphate (LFP) batteries, each with 207kWh that add up to 621kWh total. The German truckmaker states that its new model has been designed to match the durability of its diesel Actros counterpart, meaning it'll happily haul cargo for up to 1.2 million kilometres over a ten-year period. After that, the battery health is still said to be over 80 per cent.
The electric truck has enough power and torque to pull 44 tonnes in total, including the weight of the tractor itself, thanks to an 800V axle with two electric motors and a four-speed transmission. Both motors produce 400kW continuously but can peak up to 600kW when needed.
When hooked up to a standard trailer, the eActros 600 has a payload of around 22 tonnes in the EU but can afford a bit more if restrictions do not apply.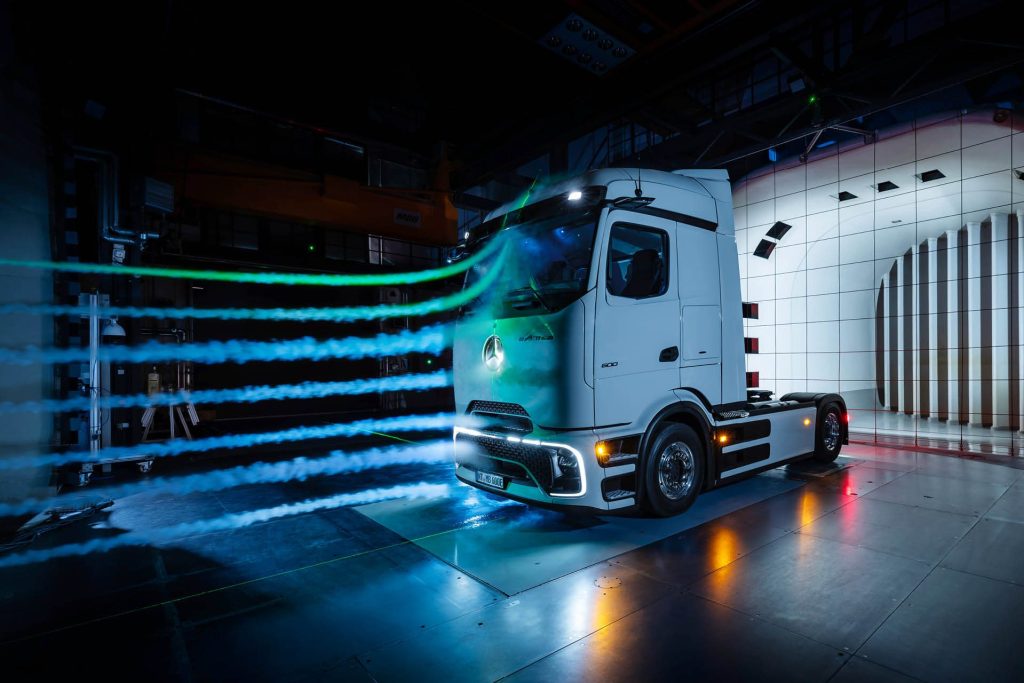 As for its design, the cab-over semi looks a bit like a Stormtrooper's helmet, with its lights mounted low and connected by a small grille. The surface below the windscreen has been smoothed and rounded off to make the truck as slippery as possible too.
Inside, Mercedes has installed its latest suite of multimedia technology as standard, providing essential information to the driver about the eActros 600's state of charge, range, and energy consumption. The vehicle can even feed information back to fleet managers, as well as show its location. Of course, there's also a bed behind the driver and passenger seat.
In addition, the truck has been equipped with a variety of safety and driver assistance features which are in constant communication with six sensors around the vehicle, ensuring the driver's and other road users' safety at all times.
Thanks to the low cost of electricity in places like France and Germany, Mercedes says the electric truck can be more profitable than a diesel-powered alternative over a five-year period, or around 600,000km traveled. While an exact price wasn't mentioned, the eActros 600 is said to cost between two and two-and-a-half times more than a regular diesel semi.
There's no word on whether or not the truck will be offered outside of Europe just yet, but it may be a viable option for haulage companies wanting to reduce their carbon emissions in markets such as New Zealand.
Sales of the Mercedes-Benz eActros 600 will begin this year, with production slated for the end of 2024. The German carmaker also plans to offer rigid chassis variants upon launch.