McLaren has announced it will partner with aircraft maker Lockheed Martin Skunk Works to implement aerospace design on its cars.
If you aren't familiar with Skunk Works, it's best to think of it as Lockheed Martin's special projects division that has produced some of the world's most advanced aircraft including the SR-71 Blackbird.
The company also created the 'Darkstar' concept aircraft which features in the 2022 hit movie Top Gun: Maverick.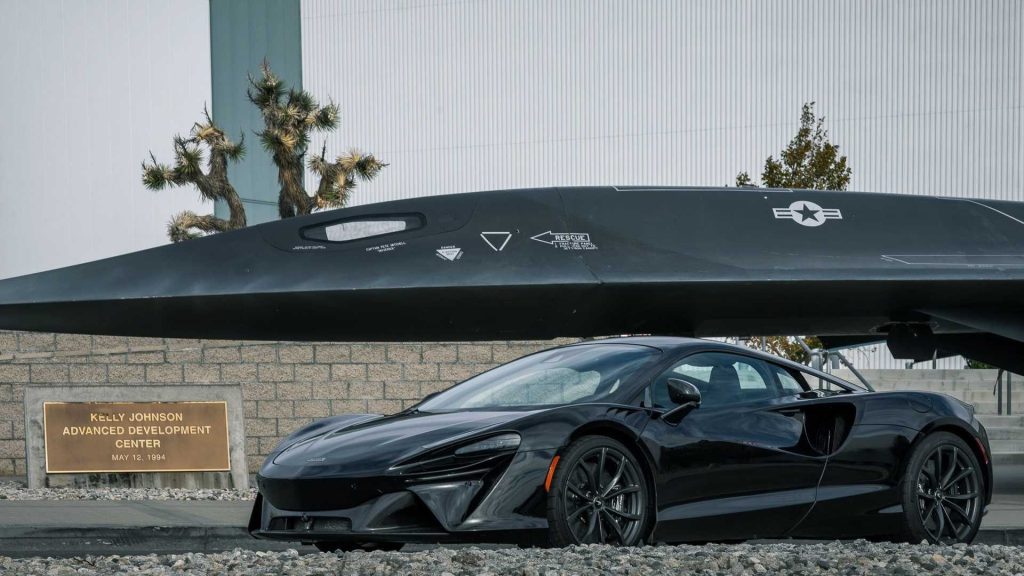 Although much of the two's plans have been fittingly kept under secrecy, it has been said that McLaren wants to create aviation-inspired "high-speed" automotive systems.
"McLaren is a pioneering company that has always pushed boundaries and sought out new innovative and disruptive solutions to making the ultimate supercars," said McLaren Chief Technical Officer Darren Goddard.
"Working alongside an iconic company such as Lockheed Martin Skunk Works, renowned for their visionary focus on the future, is a natural fit."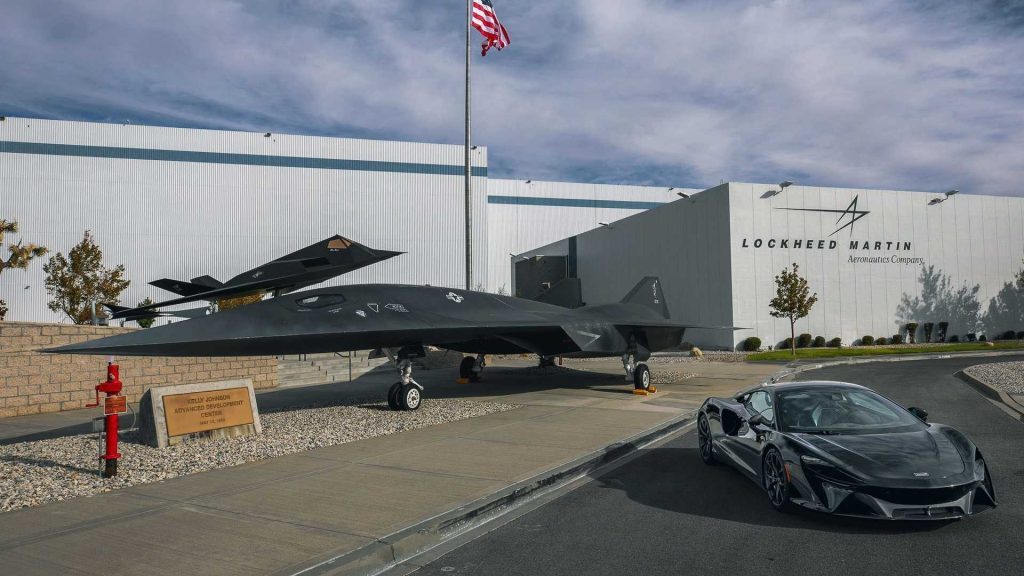 We look forward to seeing what the two organisations come up with, whether that be a new hypercar, a fighter jet-like interior, or new digital systems. 
For now, we've been treated to a few images of the new Artura next to the Darkstar.