During the Mazda Mid-Term Management Plan presentation, the carmaker announced it will be transforming into a fully electric brand.
It won't be making the switch overnight but rather increase its ratio of global EV sales to between 25 and 40 per cent as of 2030. Mazda also plans to make its factories carbon neutral by 2035.
However, what you really want to know about is the sporty-looking concept that was revealed after the business side of things was all said and done.
Referred to as the Vision Study Model, we speculate the car could preview a future two-seater along the lines of the RX models and possibly the next MX-5.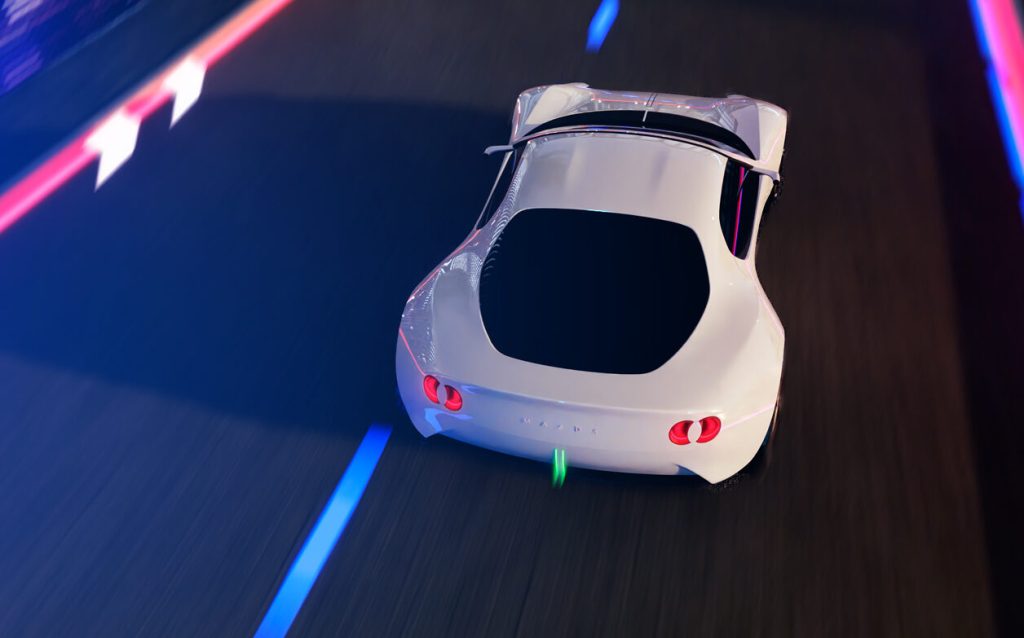 Either way, the Vision's sleek design features what looks to be pop-up headlights as well as doors shaped much like the RX-7 FD.
The rear window also has a similar style to the last generation RX-7's while four Pac-Man looking tail lights stand out at the back.
There's also a green illuminated rain light along the bottom edge of the rear bumper which could hint at its electric heart.
So while we begin to wave goodbye to the pokey four-cylinders and distinct rotary engines of old, we can at least welcome what Mazda has up its sleeve next in terms of electric sports cars.