Earlier this year, Mazda outlined its plans to completely electrify its line-up by 2030, prompting a flurry of different reactions from the industry. Buried among them, questions about the future of the marque's iconic little MX-5 convertible.
Well, a report published over the weekend gives fuel to the idea that there's at least one pure gas-burning MX-5 left in the nameplate's lineage before it either goes hybrid or fully electric.
According to the report, published by Autocar UK, the 'NE' next-gen MX-5 is set to be powered by a SkyActiv-X powerplant devoid of any bulky battery pack. Welcome news for MX-5 purists, I suspect.
Mazda's SkyActiv-X engines, which admittedly make use of a mild hybrid system, are designed to allow ICE technology to reach new heights, pairing the efficiency of a diesel engine with the capabilities of a petrol engine, producing more torque but with better economy figures.
These engines debuted two years ago in the Mazda3 and CX-30, and are set to be rolled out in more models. This could be quite a coup for the MX-5, giving it more get-up-and-go without caving in to the knockers and bunging in forced induction.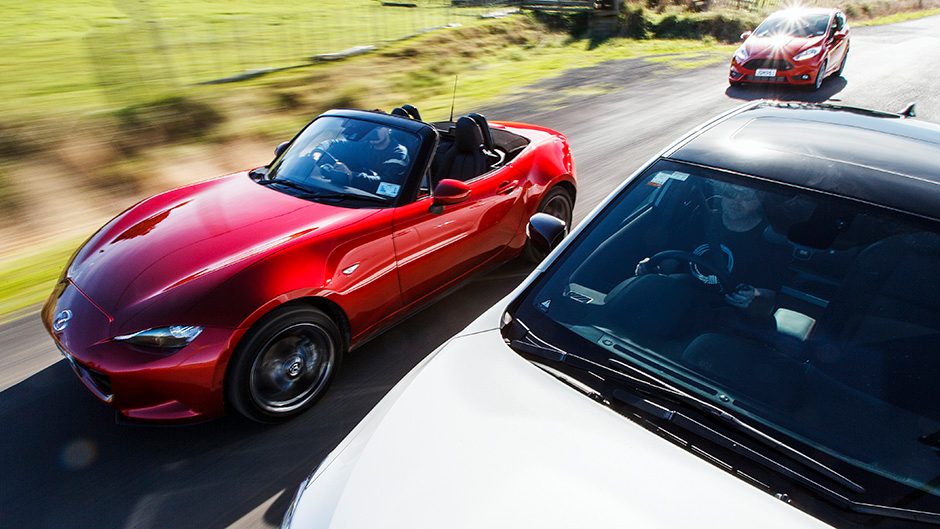 On the topic of whether this 'NE' will be the definitive final internal combustion MX-5, it seems that the industry's views are mixed.
While some suspect that the model will be allowed to linger with internal combustion for a longer period than most due to its relatively small sales count, it seems like Mazda themselves are already tabling what an electric MX-5 might look like.
Speaking at a Japanese media roundtable event earlier this year, Mazda research and development and cost innovation boss Ichiro Hirose said the MX-5 is in the "scope of electrification in 2030", adding that he hopes to "achieve electrification that respects the [MX-5]'s DNA as a lightweight sports car".
Encouraging signs there for Mazda MX-5 faithful, then, regardless of the brand's next direction.