Mazda has subtly updated its MX-5 for 2022 by adding extra cornering goodness. We weren't aware it needed any help in this regard, it's still one of our favourite driver's cars, but Mazda is not a company to let its engineers lay around idle. Anyway, Mazda has added something called Kinematic Posture Control (KPC) technology to the MX-5's repertoire, which is designed to 'sharpens its cornering characteristics' and 'to provide a more integrated and stable turning posture at high speed, giving a greater sense of Jinba-ittai, without adding even a single gram to the weight of the vehicle'.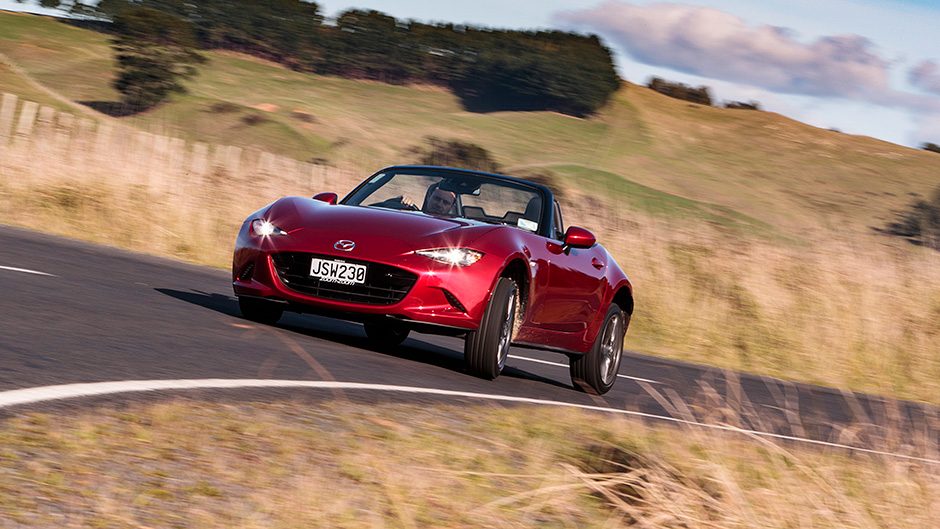 Sounds fairly amazing, what is this physics-altering mechanism Mazda has devised? Turns out it's updated software and targeted brake inputs. 'KPC works by applying a slight brake to the inner rear wheel when cornering under conditions with high G-force, thereby suppressing roll and pulling the vehicle down to stabilise posture.' Perhaps it's an attempt to avoid scenes like those depicted above. Who is that lunatic behind the wheel anyway?
Mazda introduced G-Vectoring Control on its front drivers some years ago, with small, computer-controlled torque reductions used to help smooth cornering characteristics and reduce driver inputs. This sounds like some of that learning was used here too as the software will only initiate the braking inputs when it knows the MX-5 is being cornered in a determined fashion. How? It can tell by 'monitoring in real time from the difference in speed between the left and right rear wheels'. When these differences increase, it ups the KPC activity to respond in order to 'produce an appropriate posture stabilisation effect'. Mazda says therefore there is no change to everyday driving characteristics, but the harder one pushes, the sharper the MX-5 will corner.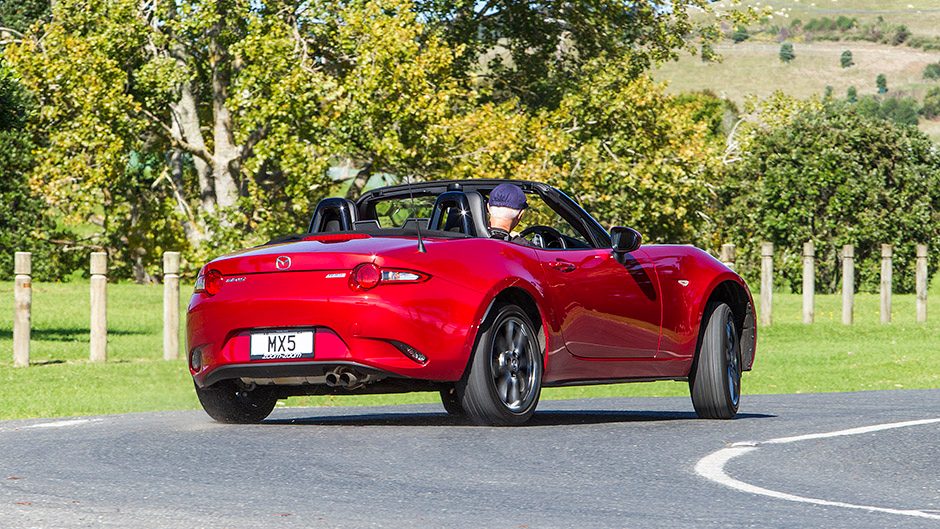 We look forward to testing this theory at some point. Other changes include new paint and interior colour options.