When the BT-50 was first unveiled at the 2010 Australian international motor show, Mazda called its new ute an "active lifestyle vehicle" signifying a new direction in the utility segment. There have been a few model year changes and updates since it launched here in 2011 but the ute's body, engine and transmission have remained fundamentally the same over that time. If it ain't broke…
Our long-term Mazda BT-50 has just clocked up 10,000km in the nine months it has been used by the NZ Autocar team, so it's time to review our experiences with 'Silver', the reliable workhorse.
Double-cab utes are popular as both family and fleet vehicles, as they are as roomy and well specified as an SUV but offer greater towing capacity and payload when needed for work or play.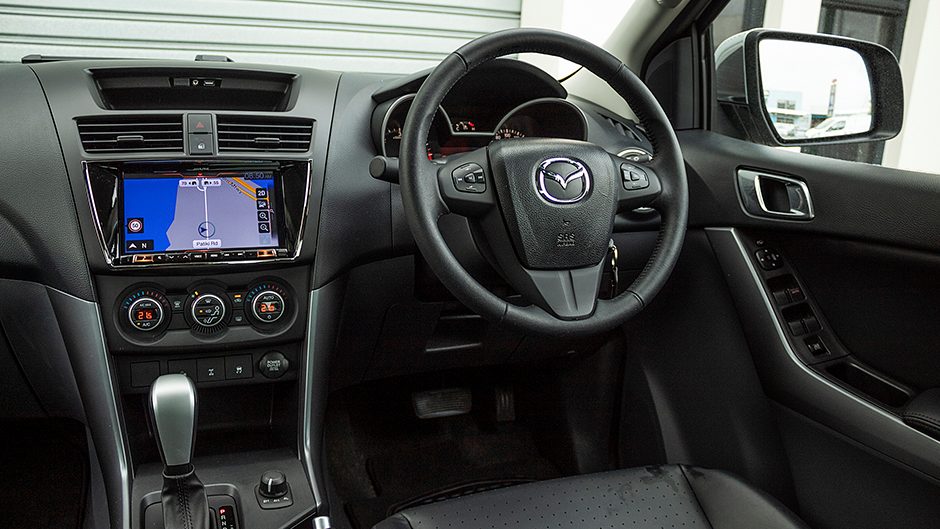 Silver was driven chiefly by myself as Commercial Editor, but other team members have used the vehicle for various jobs; collecting firewood, picking up new bikes or taking a load of green rubbish to the local transfer centre.
Its workhorse capability combined with its comfortable leather upholstery, climate controlled air conditioning and pleasant on-road manners has endeared the BT-50 to the team. Driving a long-term test car gives insight into the true ownership experience of a brand, from the service received at a dealership, to how the vehicle really performs once run in.
Silver arrived without a tow bar, so was promptly booked into South Auckland Motors Mazda for a new detachable unit to be fitted. The service we received from the dealership was friendly, professional and prompt, so a very good start to life with the BT-50. For the six-month scheduled service, Silver was booked into John Andrew Mazda in Grey Lynn, and again the service we received was top rate.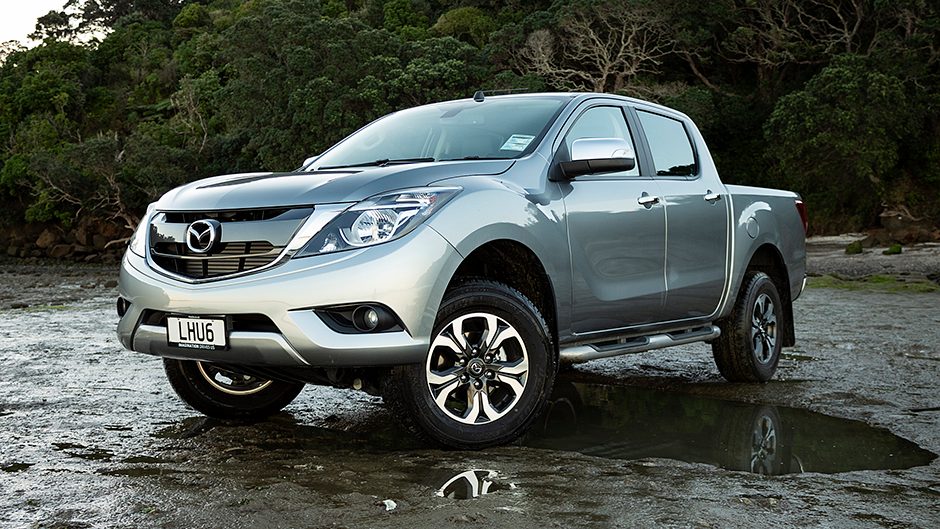 We delivered the vehicle at 7am and it was ready by 9.30am. The service receptionist apologised that it hadn't been washed as their machine was out of order, but they had vacuumed the interior and blackened the tyres. And with Mazda's Commercialcare fixed-price servicing, owners pay no more than $200 (including GST) a pop during the first three years or 100,000km of ownership.
The BT-50's service intervals are every six months/10,000km. From our experience, we think owners would be more than happy with the aftersales service provided by the Mazda dealer network.
Another interesting part of the journey with Silver has been meeting the Mazda New Zealand BT-50 ambassadors; resident builder Peter Wolfkamp, Sharkman Riley Elliott, Bugman Ruud Kleinpaste, and motorsport personality Mad Mike Whiddett. Although they all have different occupations, and they all use their utes in different work scenarios, the common thread running through their stories is that their ute is more than fit for the purpose intended.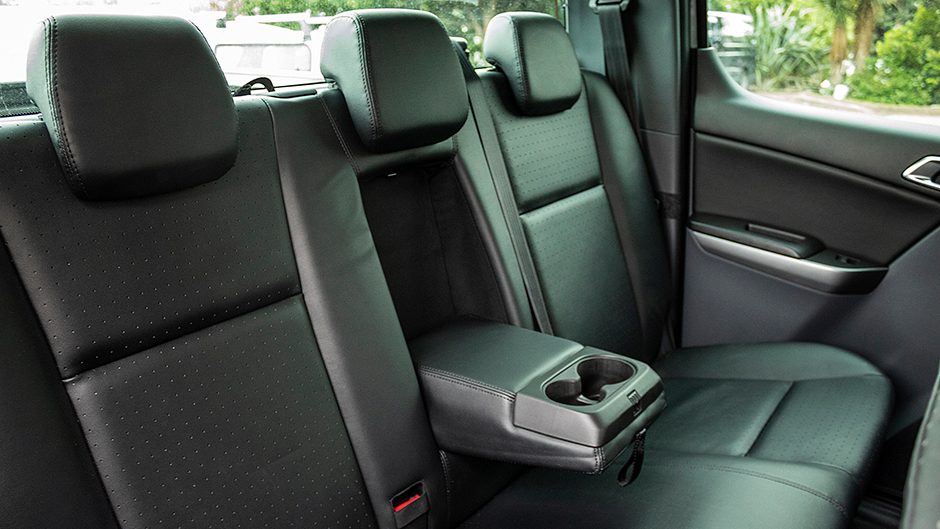 Wolfkamp, Elliott, and Whiddett all rated the long distance towing capability of the BT-50, while Kleinpaste complimented the vehicle's off-road performance. "I'm a nature nerd, and the BT-50 is the passport to the place where I want to live, work, and play. In order to access nature you need a tough and grunty truck," says Kleinpaste.
"It can take me to the places that are really cool. Having the four-wheel drive means you have access to places off the beaten track where you can find biodiversity. As a bug person that ability is priceless" he says.
Wolfkamp also says that the BT-50 offers a good selection of practical accessories available through the Mazda New Zealand dealership network. "For tradies their ute is both office and mobile workplace, so it's important to make sure that the vehicle works for you," says Wolfkamp.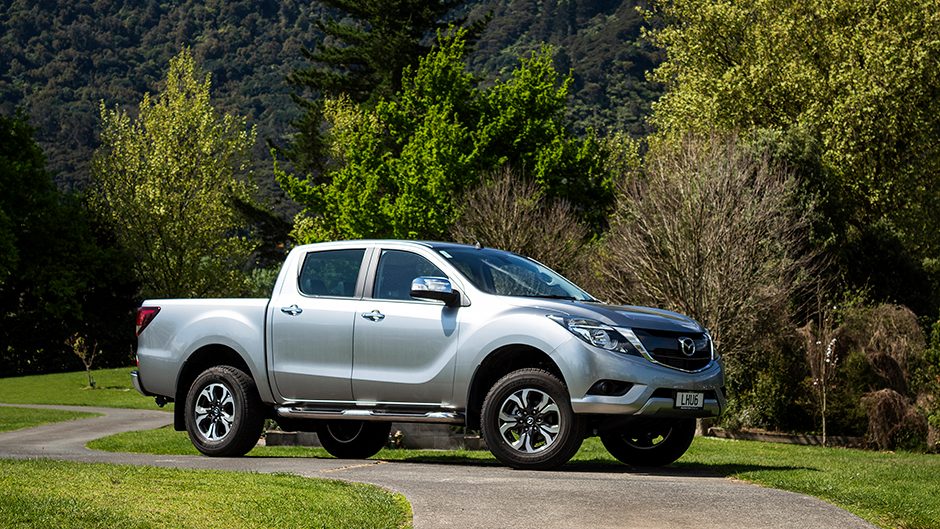 "For me practicality comes first, and I'm grateful for the accessories such as the easy-slider tray in the ute bed which pulls out and becomes a mobile work platform," he says. "The slider-tray is set up with boxes and racking so everything has a place and is easily accessed. It really transforms the ute into being a more effective workplace."
Just like the Mazda BT-50 ambassadors, we've enjoyed our time with our trusted steed Silver. It has been a reliable work mate for the past nine months, and we trust the next owner enjoys the same pleasurable ownership experience.