Max Verstappen has been crowned the 2022 Formula 1 World Drivers Champion after winning the Japanese Grand Prix comfortably this evening.
Starting off pole in a shortened, rain impacted event, Verstappen was never challenged as he cruised to victory over teammate Sergio Perez after a five second penalty was awarded to Charles Leclerc post-race.
The penalty came about after Leclerc was found to have gained an advantage from leaving the track on the final corner, an error which put him out of reach of the challenging Perez.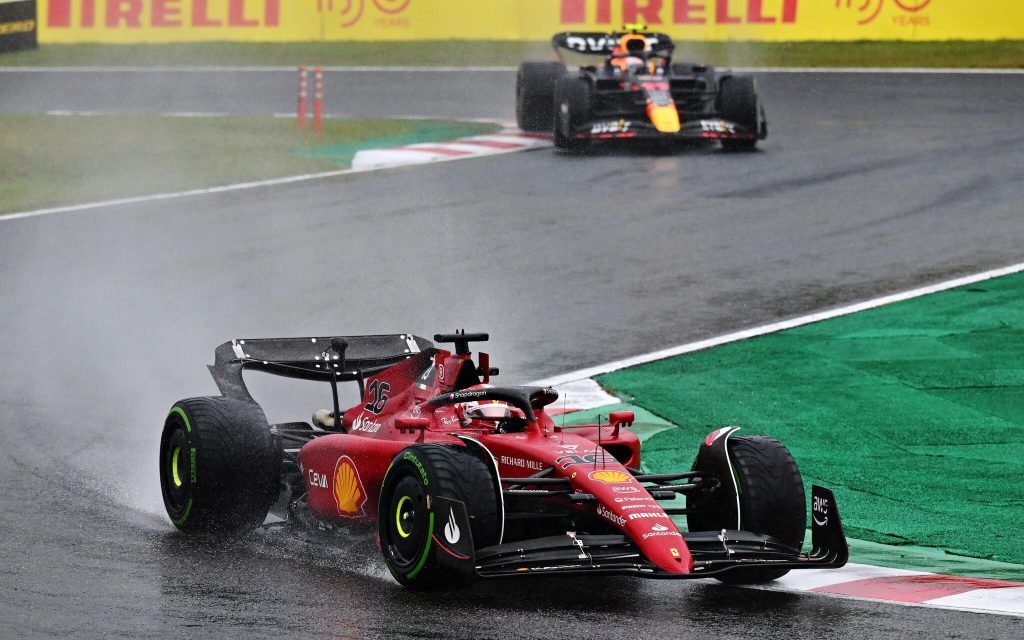 News of the penalty only came through after Verstappen had spoken in his post-race interview, Verstappen called back to the stage to be informed of the victory.
"The first one is a little more emotional, the second one is more beautiful," said Verstappen after the announcement.
"It's been a special year, and you need to remind yourself as these kind of years you don't have very often.
"It's crazy. Very mixed emotions of course winning the race, but looking back now winning the championship. What a year we've had its been incredible. Something we could never have imagined after last year fighting until the end and then have a good car this year.
"I am so thankful to everyone that has contributed to this success not only here but back at the factory that are working flat out. The work we've done with Honda all the way through to constantly improve and to win now twice with them is emotion also to win it here with them watching which gives you pressure, but fun pressure.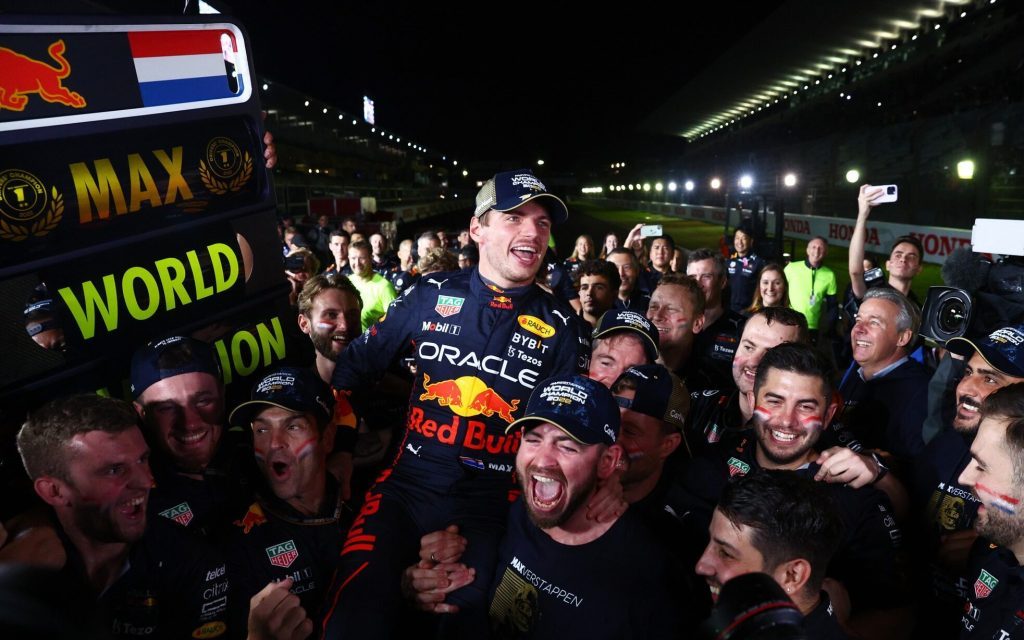 Had Leclerc finished second, the Dutchman would have had to wait at least one more round for the title. Third, however, was enough to take the crown.
The victory is Verstappen's 12th of the year, one more will equal the record set by Michael Schumacher and Sebastien Vettel in 2004 and 2013 respectively. With four races to go, even beating that record remains a strong possibility.
Perez also jumps Leclerc to take second place in the standings, one point the buffer.
Throughout the rest of the field there were other impressive drives, Esteban Ocon holding off Lewis Hamilton to take a well-earned fourth, whilst Sebastien Vettel held off Fernando Alonso by .011 of a second to take sixth.
George Russell was eighth fastest on the day, whilst Nicholas Latifi scored his first points of 2022 after finishing ninth. Lando Norris rounded out the top 10.