Maserati's seemingly victorious return to the supercar world, the MC20, debuted last year in hard-top coupe form. The first models are only now emerging on roads in Australia and New Zealand, with our first allocation already long pre-sold out.
But those who missed out the first time needn't worry, because by the looks of things the convertible alternative isn't too far away. Maserati has unveiled its first official images of the MC20 in drop-top format, with a full reveal likely to come early next year.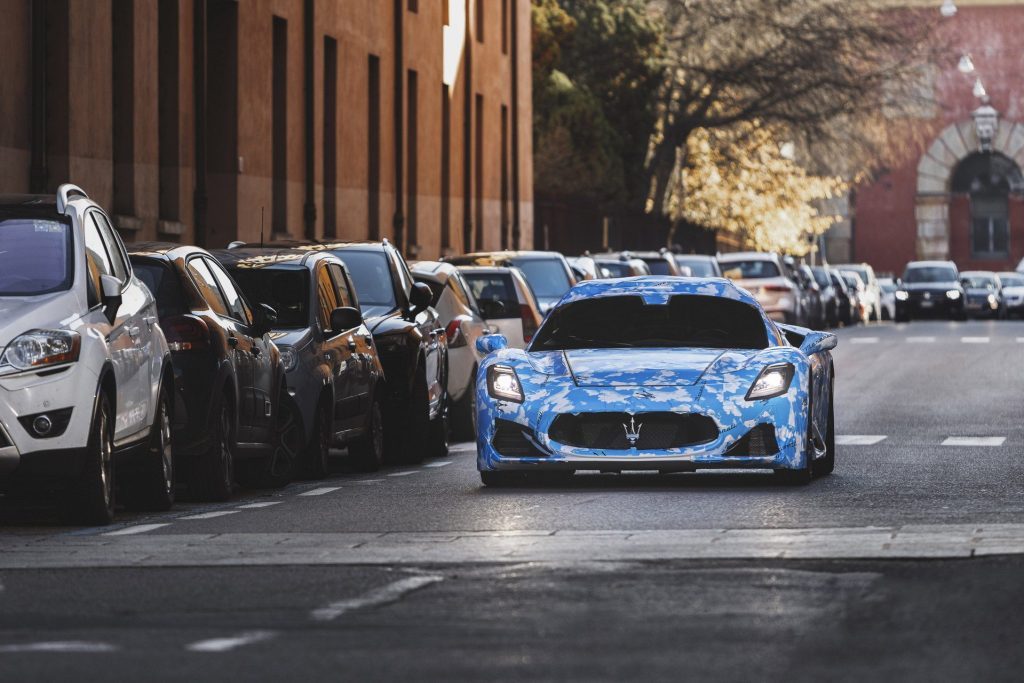 The teaser images show a fully formed convertible wrapped in cloud-pattern camouflage, which does little to hide the model's lines and differences to its coupe sibling.
The main changes center around the A-pillar area and the rear end. The rear deck has been redesigned and there's a new panel replacing the rear window. Both of these elements hint at the restructured roof, which of course needs to house a folding mechanism.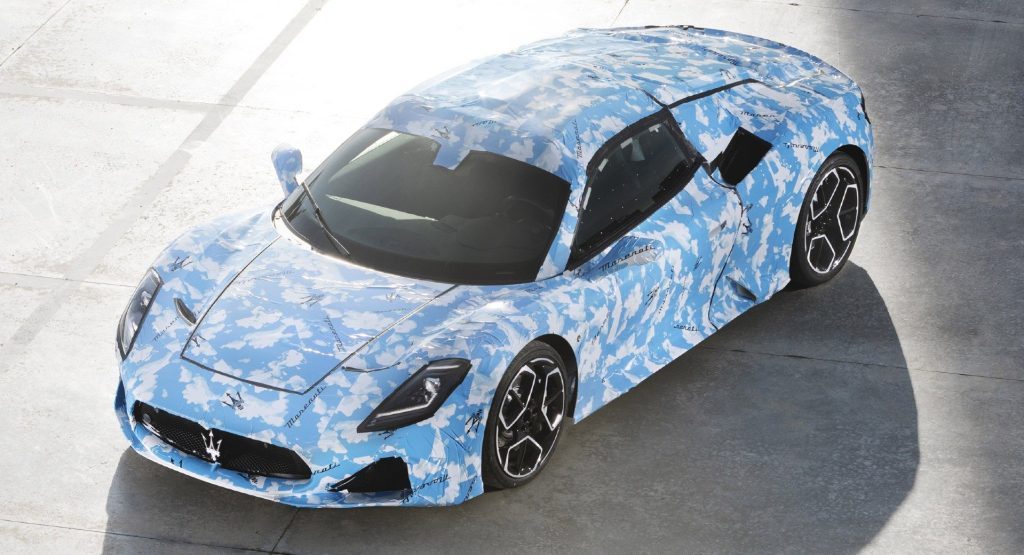 Other than that the MC20 convertible appears to be a lot like the hard-top, with a seemingly identical face, wheels, and set of contours and bodylines barring the aforementioned changes in the rear.
Maserati didn't confirm too many of the model's technical details, other than pointing out that its body will be made out of carbon fibre, just like the coupe.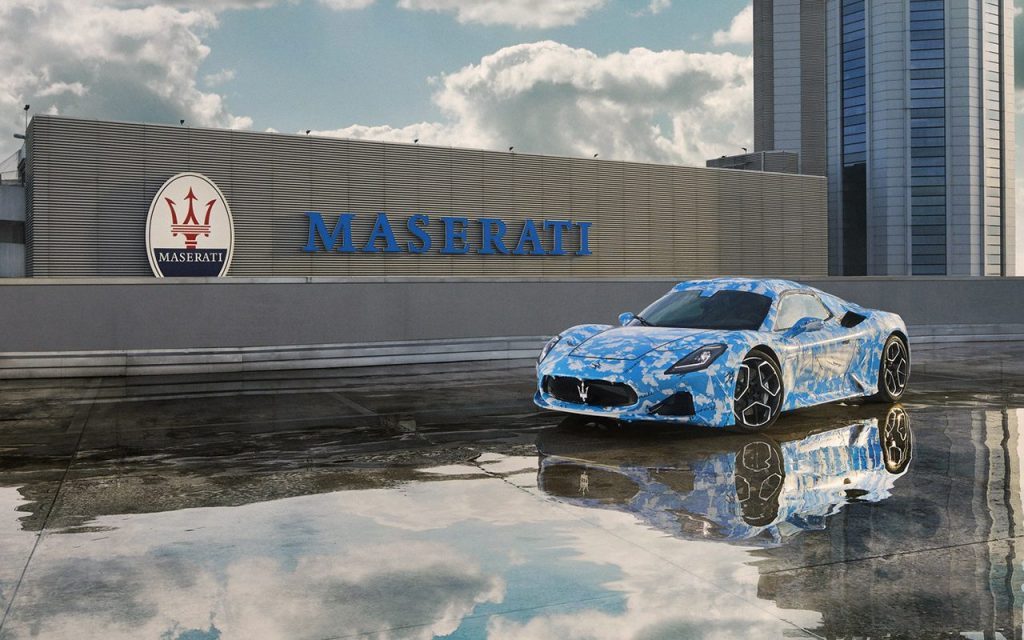 Its powertrain details are therefore technically a mystery, although many expect it to simply utilise the same twin-turbo 3.0-litre V6 donk as the coupe, producing 463kW of power, 730Nm of torque, and capable of hitting 100km/h in around three seconds.
Naturally it's expected that the MC20 convertible will be a smidge slower off the mark than the coupe due to its added weight. But, given that the pairing is built around the same carbon-fibre, aluminium sub-frame cell, it's likely that the differences will be minor.