Tuning firm Mansory are perhaps best known for taking innocent, often pretty vehicles and turning them into messes of carbon fibre origami. Now, it's given this treatment to the Aston Martin DBX.
The Mansory DBX looks ready to eat supercars (and the occasional pedestrian) for breakfast, with its cacophony of new vents, skirts, dual rear wings, and splitters. With widened guards and 24-inch wheels, its presence is unquestionable.
Although you get the impression that if it were wrapped in any colour other than sinister black, people would laugh at it.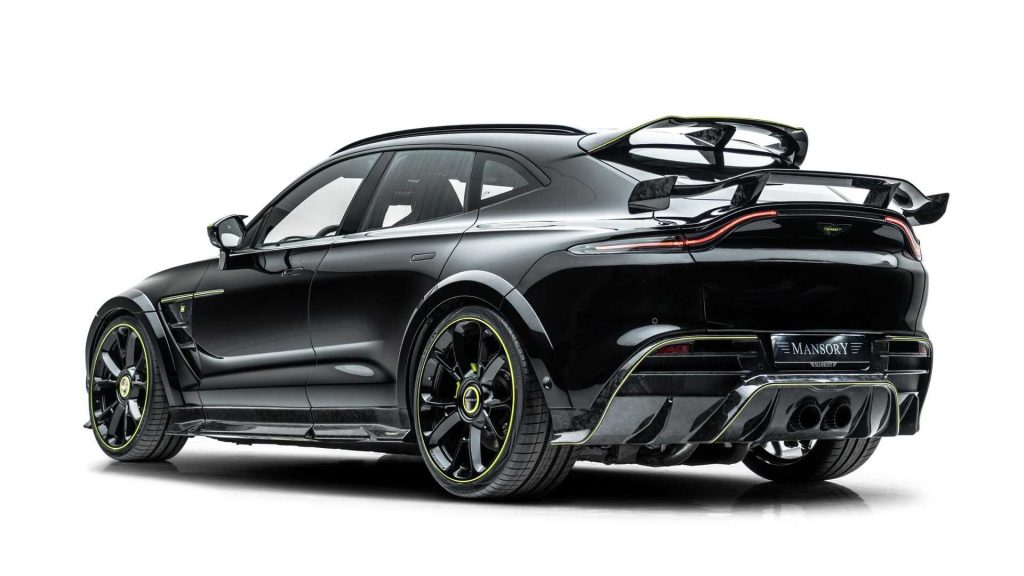 What isn't such a laughing matter is the Mansory DBX's performance. Out of the box, the big Aston gets a commendable 410kW/700Nm from its twin-turbo V8. Mansory has turned up the wick, though, to an incredible 596kW of power and 1000Nm of torque.
This power boost comes courtesy of bigger turbochargers, a tweaked ECU, improved cooling, and one of two specs of exhaust system. All up, Mansory says its shiny beast can hit 100km/h in just 3.8 seconds, on its way to a 325km/h top speed.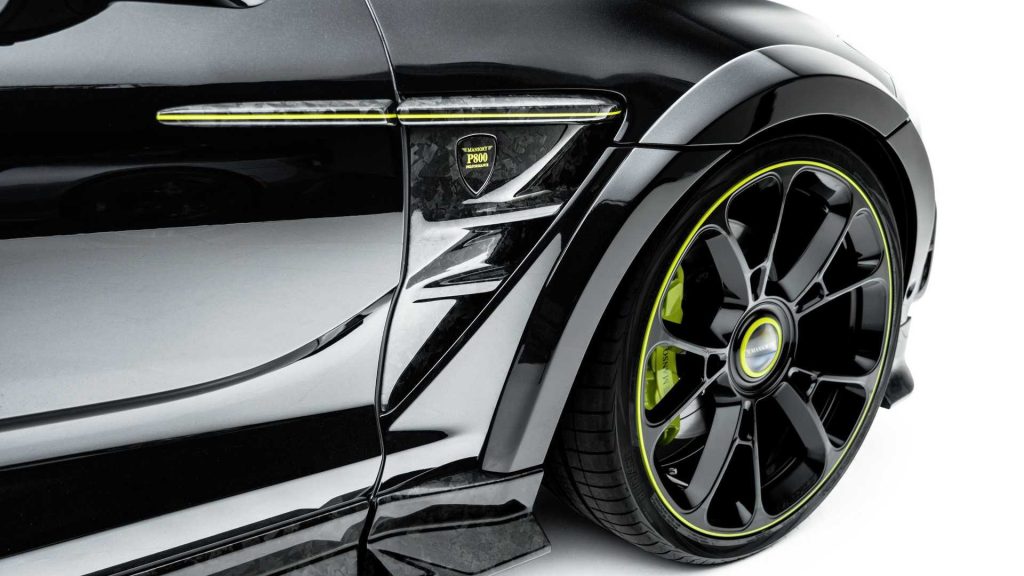 The longer you look at the Mansory DBX, the more details you spot. The new side-skirts and rear wings, for example, are made out of forged carbon fibre instead of the standard stuff, giving them that slightly agricultural 'natural' look.
There's also retina-searing lime-green accenting everywhere, including on the rims of the wheels, the wheel nuts, the front intakes, and wing mirrors. It leaks inside, too, infecting the upholstery, dashboard, and infotainment touchpad.
Mansory doesn't quote a price. But, as is typically the case with their comprehensive kits, don't expect it to be cheap.