A big part of the Bentley buying experience is the ordering process. While other brands offer a range of optional extras on their luxury models, Bentley takes it to another level. And that's before you dive into its Mulliner bespoke division.
One can get a taste of this ordering experience via Bentley's online configurator. You can start with the paint work; there are 17 standard colours for the Flying Spur, and a further 14 in the 'extended range' before going on to the wheel choices. It's the interior where you can run wild. It'll take some time deciding on just how you want your 'colour split' for the leather trim, before choosing one of the 14 options for the hue of the main hide and then picking from the 10 secondary choices. Or you could be a bit boring and just go for a single colour. No doubt a few cricketing millionaires won't be able to resist ordering the Cricket Ball red leather.
Then there are eight wood veneers to choose from – do you desire a single or dual design? – before deciding on the finishing touches like the seat stitching and piping options, carpets, and the finish of the steering wheel. And that's even before you get into the optional equipment, like a bottle cooler in the rear.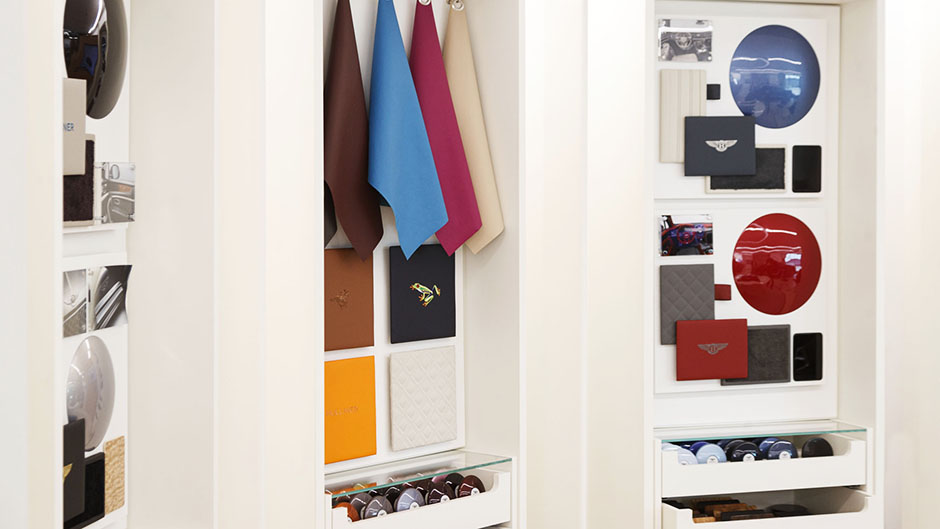 Typically, a Bentley buyer will spend around two and half hours going through the specifying process using the configurator and some help from the mood boards and leather samples in the dealership's configuration suite. Here they can see the colour combinations working together, or clashing. It also gives them a chance to see their colour selection under differing lights, the paint pebbles allowing the light to dance over the curved surface.
If nothing suffices from the standard range, one can delve into the bespoke world of Mulliner, where nearly anything is possible from a trim and paint perspective. You can send them a colour sample and they'll match it for your paint work, and if you really want bright green leather, they can do that too. A better option might be to embroid something special on the seat perhaps. These requests are sent to the factory for pricing, but anything bespoke will likely add another two months to the delivery time. Derek Bennett, Bentley's local brand manager, says the level of bespoke work is now limited by design rules; you can't alter or add to a car's structure as you could in decades past when just about anything was possible in terms of bespoke modifications – just ask the Sultan of Brunei.
Bennett says it's usually about three months from when a customer makes an initial enquiry to when they order a car, and delivery takes six months. Having visited the factory in Crewe, it's about the slowest car production line you'll likely see, doubly so now with new distancing regulations. Bentleys are fast on road, but they certainly don't fly down the production line. In the pre-Covid era, Kiwi buyers could take the opportunity to visit the factory, which Bennett says really gave them an appreciation of the process involved in minting a Bentley. And if they timed it just right, there was a good chance of even seeing their car heading down the line.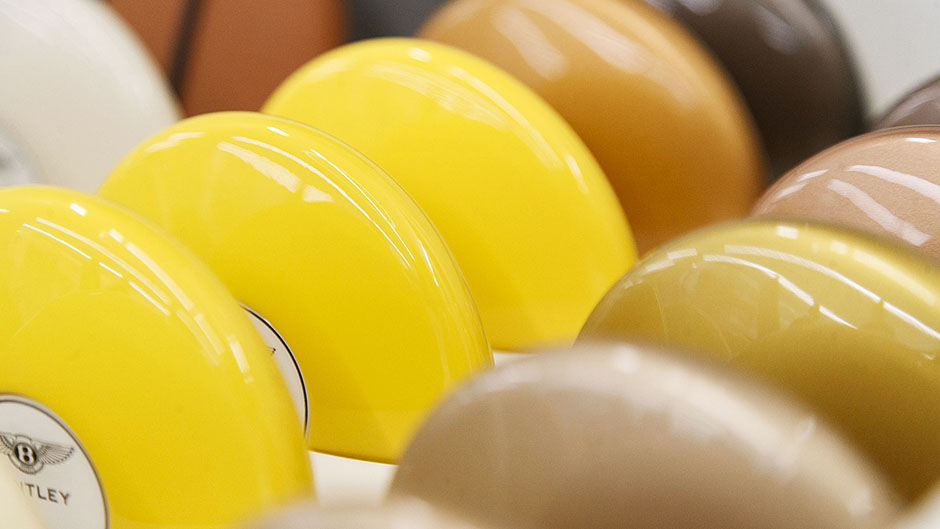 Bentley's are always exclusive, and initially there are only five of the new Flying Spurs assigned to New Zealand, though the factory is now back working, so greater numbers will be available.
Generally speaking, luxury brands aren't forthcoming with some of the convenience specifications that many mass market cars now offer as standard. For instance, while Bentley throws in the surround view camera, powered boot operation and the active safety basics, most of the good stuff is bundled in the Touring Specification, an $18,000 package that adds items like active cruise, lane keeping, night vision and a head-up display. Some options on our test car included the knurling detailing around the vents and dials ($5k) while the B&O sound system adds $15k. Heck, even a set of mats costs $1200, but the carpet is 'deep pile'. With all its extras, the Flying Spur that we drove rolled at $512,685, an additional $117,685 on top of the $395,000 base price. As a demonstrator, it's loaded to show what is achievable, but Bennett says it's quite usual for customers to spend $100k on extras. And with things like $9000 wheel options, it's easy to see how it can escalate quickly. Around 60 per cent of Bentley customers will order their car this way, the remaining 40 per cent not willing to wait and happy enough to buy showroom stock or demonstrators. And while cost is no object to some Bentley owners, Bennett says they like haggling over the price. They all look forward to the fun bit at the end, he says.