New Zealand drifting legend Mad Mike Whiddett has set two new records at the 101st running of the Pikes Peak International Hill Climb, becoming the fastest rotary-powered car and Mazda to ever take to the 156-turn mountain course.
The Kiwi drifter showed his versatility behind the wheel by swapping his day job of going sideways for the grip of slicks, placing fifth in the Exhibition class and 21st overall with a time of 10 minutes and 34.980 seconds.
When he hopped out of the car at the end of the nearly 20km-long climb, all Whiddett could say was that it was "absolutely incredible".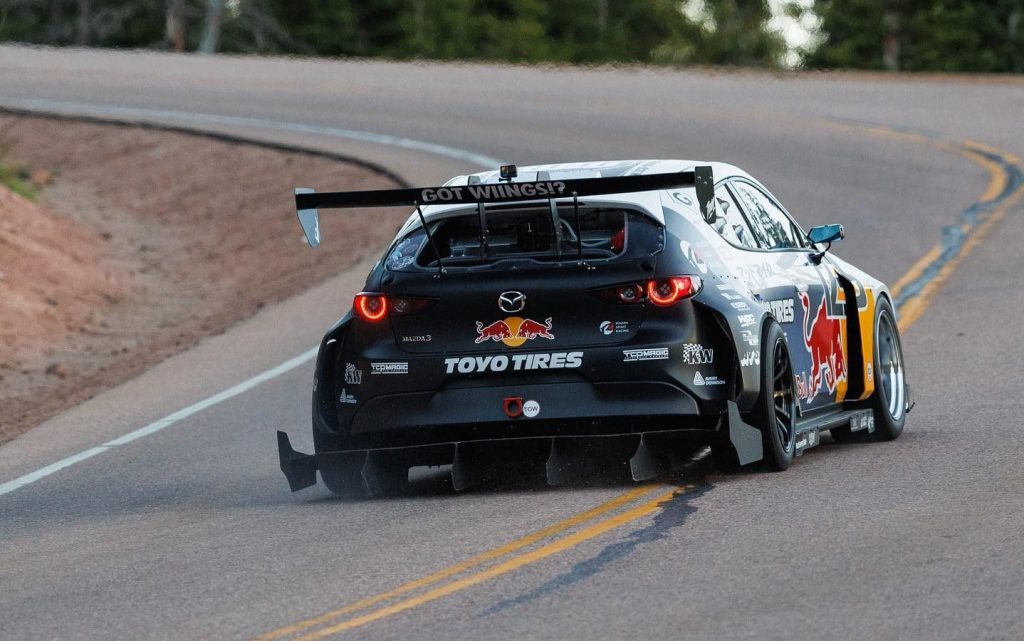 "Behind the scenes, I've done so much study since this project came about. A huge inspiration of mine is the Millens, Rod Millen, the fastest Mazda up this hill, the fastest time in a Mazda, and a rotary of 11 minutes 51 [seconds]," says Whiddett.
"I haven't had nerves like this since I flipped a dirt bike onto the dirt with no foam pad or anything like that. But this is way, way higher. You're sitting on the line at 5 o'clock in the morning and are surrounded by snow and ice and off to shoot 140mph with the best of the best."
This year's overall top spot went to Robin Shute who set a time of 8:40.080 behind the wheel of a 2018 Wolf TSC-FS, while Tanner Foust went fastest in the Exhibition class with a time of 9:37.326 in a 2023 Radford Type 62-2. Kiwi Rhys Millen also took to the Exhibition class and finished with a third-fastest time of 10:12.024 in a 2023 BMW M8.
Whiddett's weapon of choice for the climb was a custom-built Mazda3, nicknamed "BULLET", that was converted to rear-wheel drive and engine swapped with a twin-turbocharged four-rotor producing over 1000kW.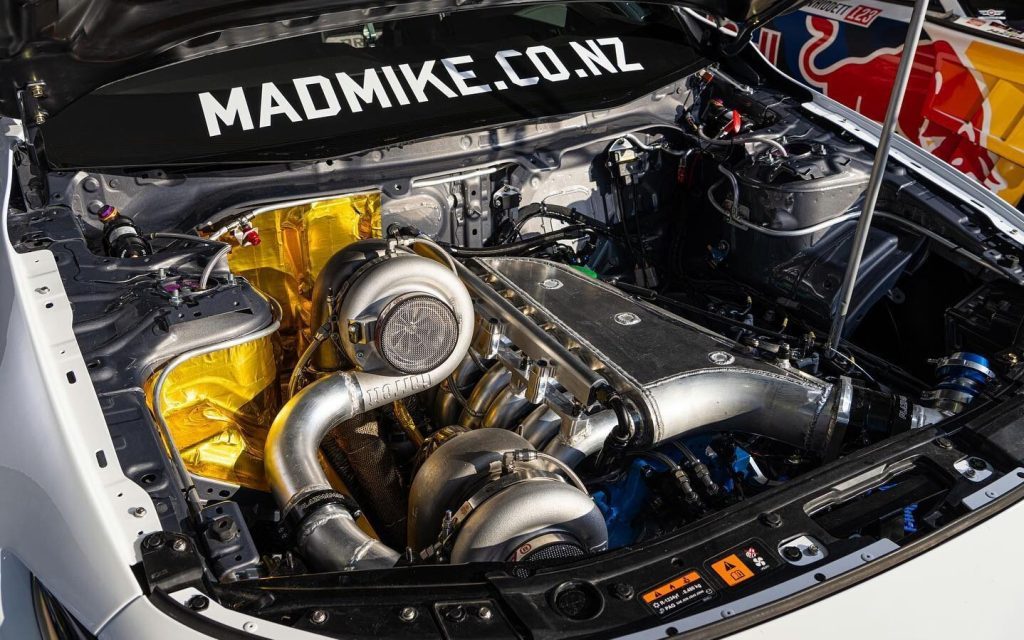 "Mazda initially pitched this project to do a Production class, front-wheel drive, four-cylinder Mazda3," says Whiddett.
"For me, I'm a rotary guy from New Zealand, and I've been doing rotary since I was 13, not because they were cool but because they were cheap, they were loud, and just fun. People either love them or hate them."
The car was built to Formula Drift specifications by TCP-Magic Japan, the same tuning shop that looks after Whiddett's Formula Drift Japan-competing RX7 (FD), who fitted it with KW Suspension, a Hollinger gearbox, Radium fuel system, and a rear-mounted PWR radiator among other performance parts.
The Mazda3 was also fitted with various aero components to keep it stuck to the road, such as a large front splitter and rear wing, as well as a gargantuan rear diffuser. Under its widened arches sits a set of Rays Volk Racing 21C wheels wrapped in Toyo Proxes slick tyres.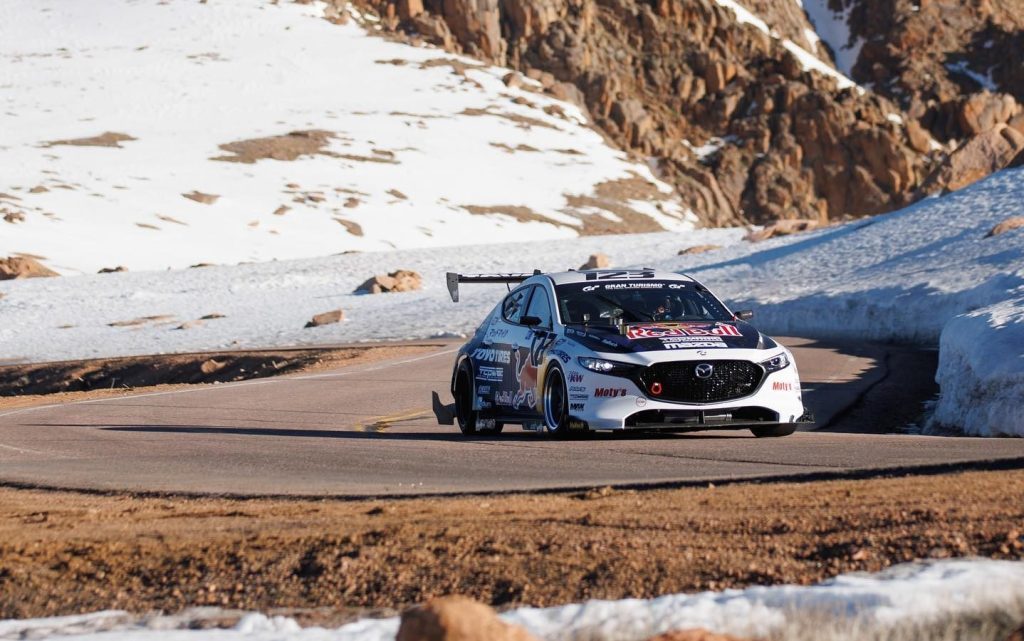 "For me, it's been a big challenge to just learn the tyre," says Whiddett. "I'm a rookie, not just on the mountain, but I'm a rookie when it comes to running slicks."
"I've done a bit of GT3 racing, thanks to Tony Quinn and Hampton Downs, they're a huge partner of ours, and that's the only experience I've had on running a slick, and that's in a GT3 as well, which is like cheating, I feel, after driving this thing."
Crossing the finish line at the top, Mad Mike said he "just about lost it" due to exhaustion which just goes to show what it takes to perform a record-setting run at Pikes Peak.
"One hundred and one years at Pikes Peak is a massive achievement for Pikes Peak, so congratulations, and thank you for having this mad Kiwi come up here with my Japanese team."