Lotus has taken their characteristic sports car style, beefed it up and chucked in a battery with their all-electric SUV dubbed the Eletre.
It's sleek, racy and a bit odd in places. Basically, it's the perfect Lotus.
The finished product has one of the more advanced EV platforms we've seen. An 800-volt battery pack powers two electric motors and is good enough for 440kW.
Lotus says you can smash the not-so-loud pedal and accelerate from zero to 100 km/h in less than three seconds. Once you reach the motorway's speed limit, you can cruise for roughly 600 km before needing a recharge.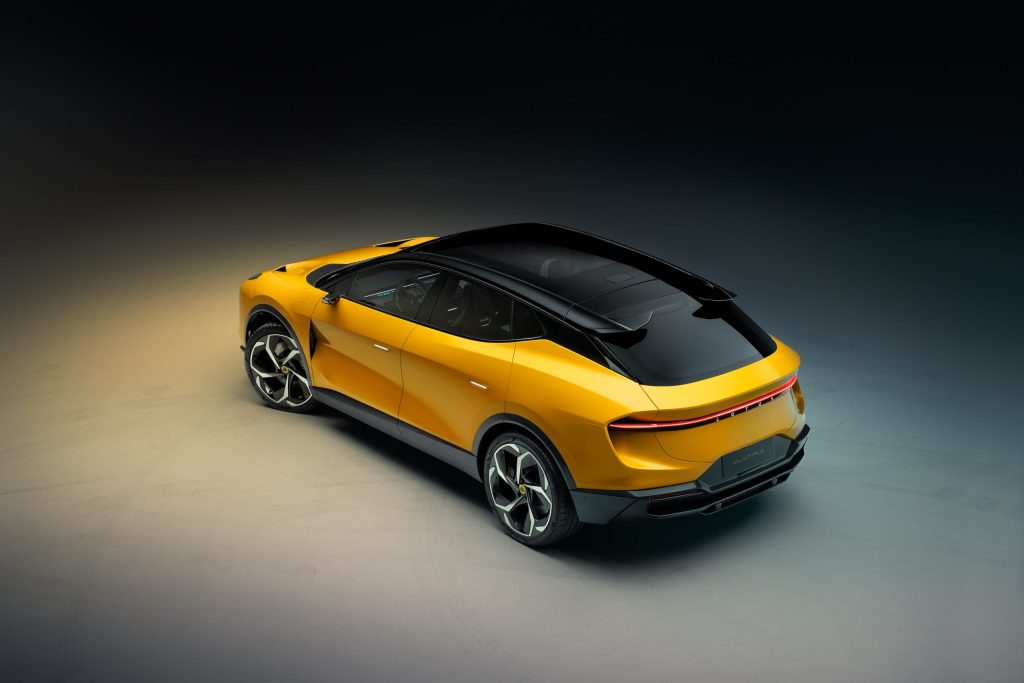 No weight figures have been revealed, but Lotus says they have packed both motors into a single unit with a controller and reducer. This, they say, minimises the bulkiness of the package.
Giving the Eletre a sportier look is the three-metre-long wheelbase. The total length is a tad over five metres.
And if you think you've seen something similar before, you're likely picturing the Lamborghini Urus. In fact, the Eletre has length, width, height and wheelbase figures all within an inch of the Urus.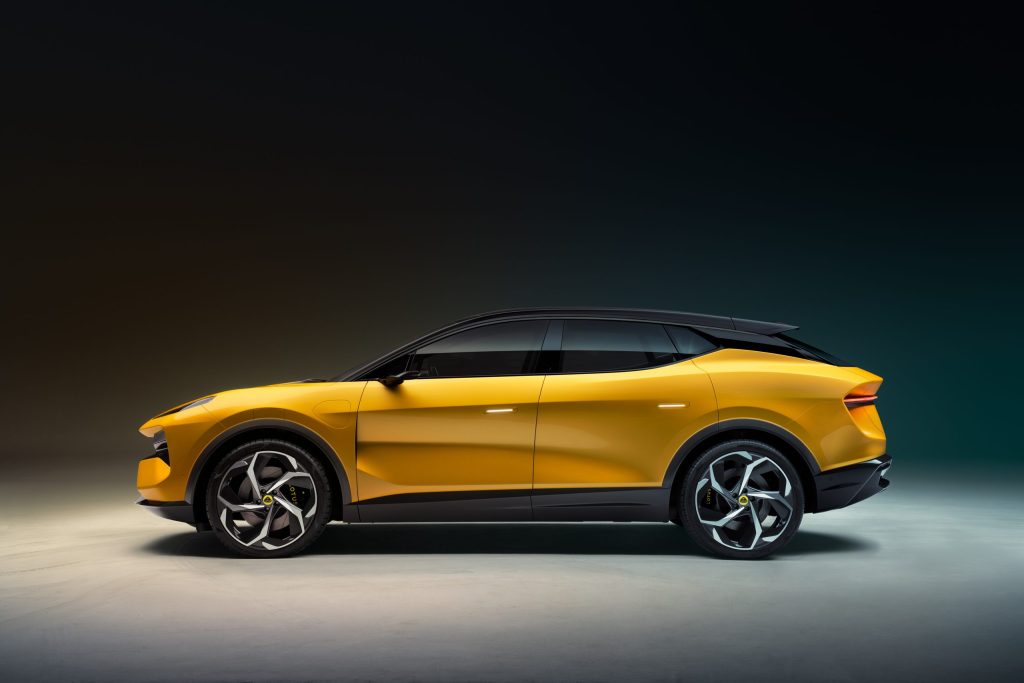 Giving the Eletre a distinct difference is its bodywork. Lotus has attentively crafted the shape of their first SUV to be as aerodynamic yet practical as it could be.
Several small holes are strategically placed around the car. This helps with what Lotus calls 'porosity,' which sounds super dull but channels air around the car in an intriguing manner. By constantly running large volumes of cool air through the body, Lotus can maximise the battery range.
The grille is littered with small triangular shapes that 'breathe' by opening and closing. A split rear wing is part of Lotus' sophisticated yet impressive active aero package.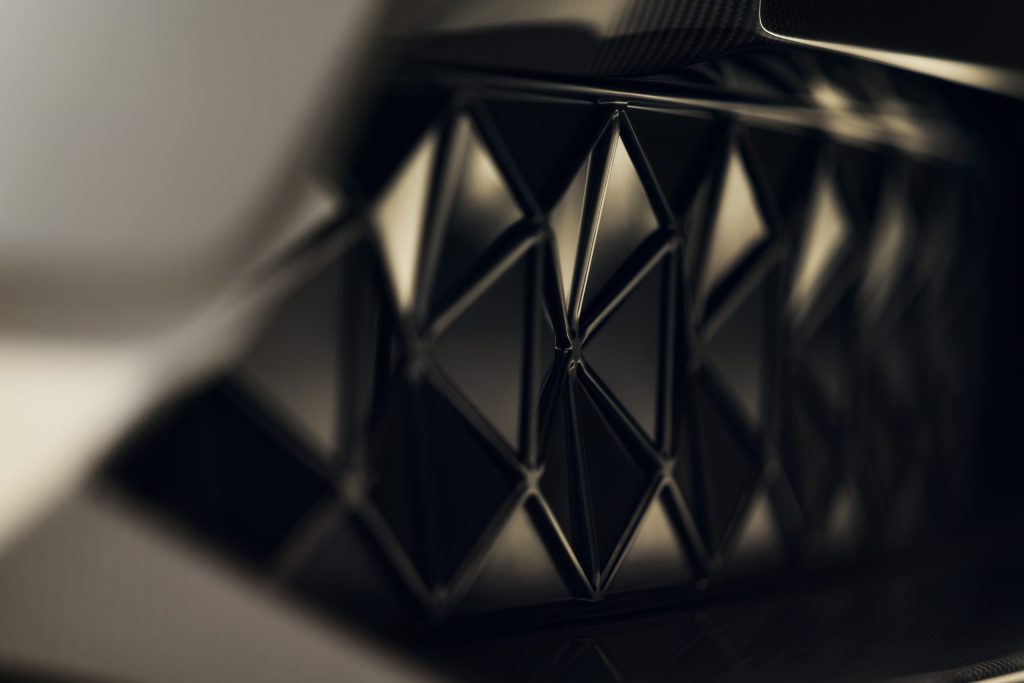 Huge wheels give the car an intimidating stature. The launch car has 23-inch wheels, but it's expected that 22-inch wheels will be standard. Not that an inch makes any difference, right?
Lotus are manufacturing the Eletre in China, which explains the rather minimalist interior. There's a ginormous 15.1-inch touchscreen, a full-width lightbar that flashes different colours and some cosey wool seats. Speaking of which, four- and five-seater options are available at launch.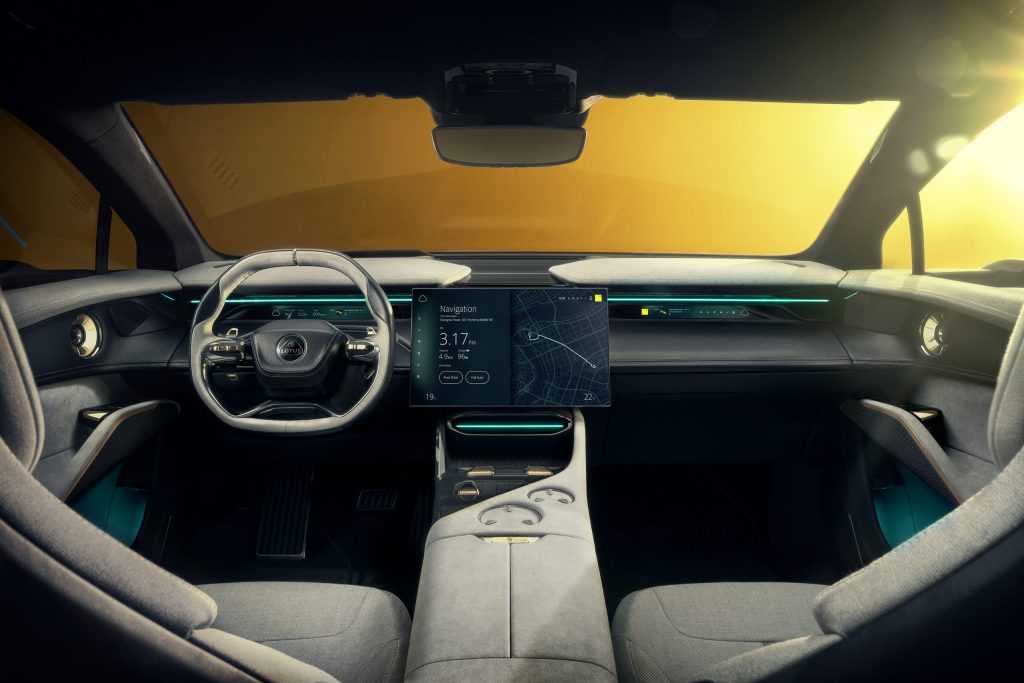 The more adventurous drivers can also dare to leave their safety in the hands of a computer and a million sensors. Lotus is building the Eletre with level four autonomy, meaning it can drive itself in slow, urban environments.
Lotus targets building 50,000 Eletres each year, with the first deliveries in 2023.
The estimated price tag is $188,000 for the standard model.