If you mentioned the words "electric" and "sedan" in the same sentence as "Lotus" a few years back, people probably would've looked at you a bit strangely. However, it's 2023 and times have changed, with the British carmaker now revealing the Emeya.
This isn't your average four-door, as Lotus is calling its new model a hyper-GT. And for good reason.
Underpinning the top-of-the-range Emeya is a dual-motor all-wheel drive set-up that produces up to 675kW and 985Nm of torque. That's sufficient for a 0 to 100km/h sprint in 2.78 seconds and a top speed of 256km/h.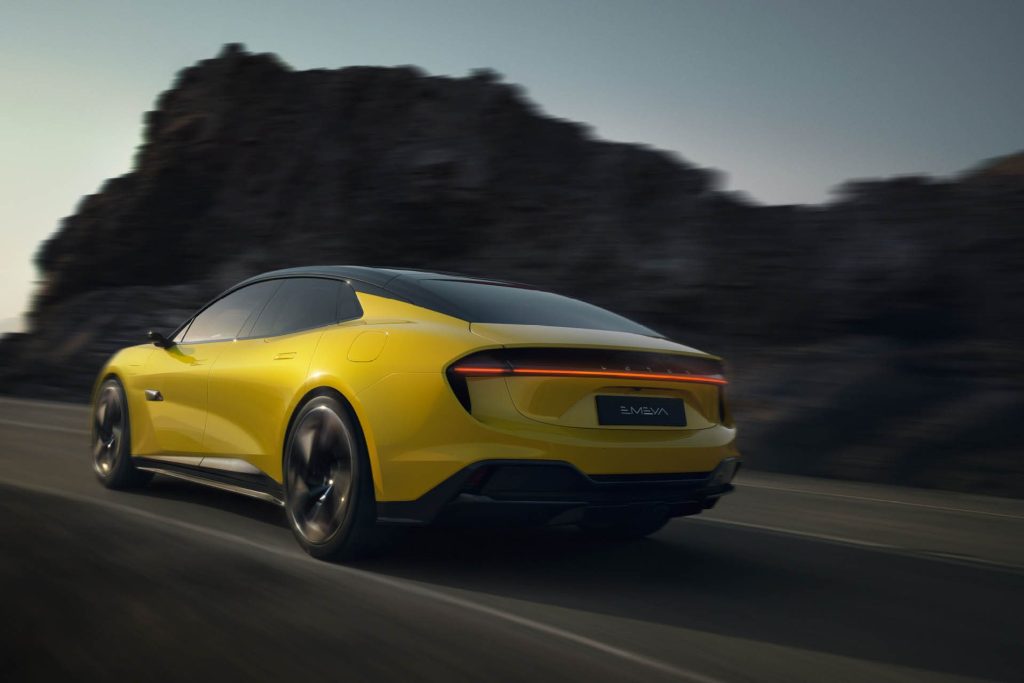 While range wasn't disclosed, the top-spec variant will feature a 102kWh battery, a tad smaller than the 112kWh unit found in the Eletre SUV that claims 600km.
Recharging the battery can be done with a 350kW DC fast charger, which can add 150km of range in about five minutes or boost it to 80 per cent in just under twenty.
The exterior of the Emeya falls in line with that of the Eletre, thanks to a set of slim headlights, pinched sides, and a sleek rear end. It also features some pretty trick aero, with an active front grille, rear diffuser, and rear spoiler.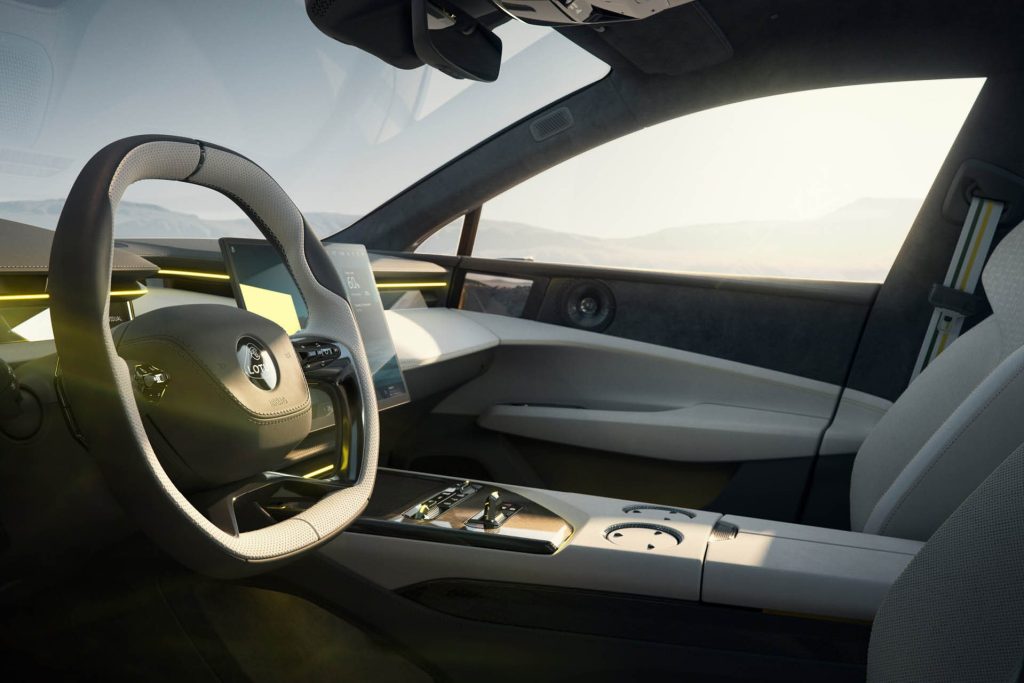 Inside, the driver gets a 55-inch augmented reality head-up display, while a 12.1-inch touchscreen sits proudly in the centre of the dashboard. Blasting sound into the cabin is a KEF audio system that features an "award-winning" speaker design, space-saving subwoofer, and Dolby Atmos-enabled 3D surround sound.
Much of the interior has been designed with sustainability in mind, making use of materials like repurposed fibres from the fashion industry, as well as PVD aluminium, Alcantara, Nappa leather, and Ultrafabrics PU.
"Bringing together our rich heritage with intelligent performance and the latest cutting-edge technologies, we're pushing the boundaries for how a luxury electric vehicle should look and handle– making it truly for the drivers," said Feng Qingfeng, CEO of Lotus Group.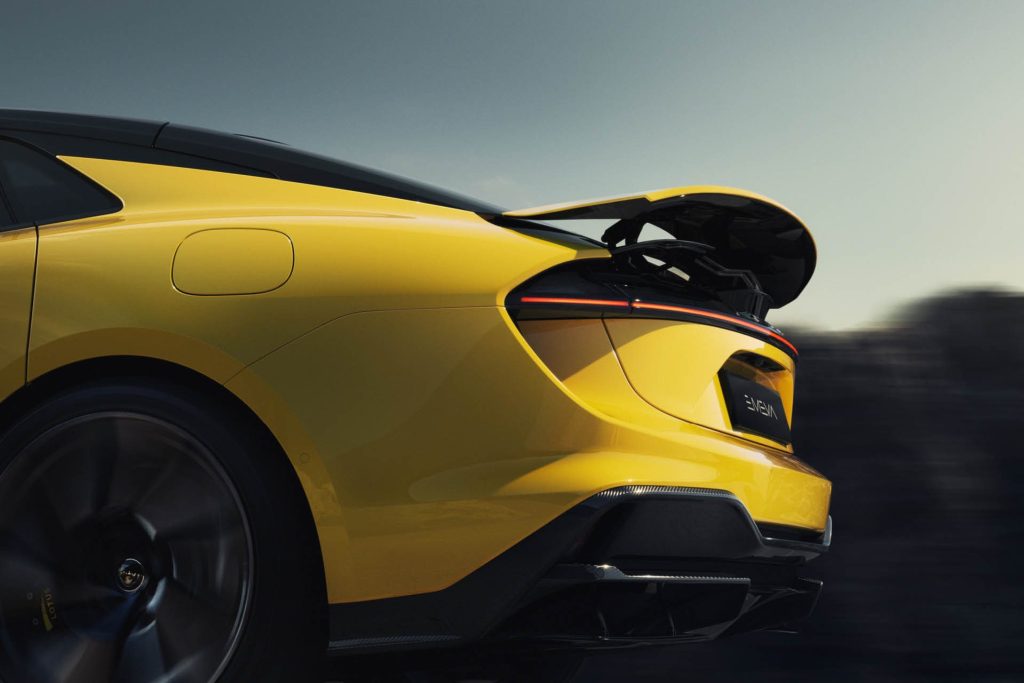 More information about the Lotus Emeya will be released later this year, with pricing and availability set to be announced at a future date as well.
Australian media reports that the Emeya is expected to arrive in the second half of 2024 but nothing has been confirmed for New Zealand as yet.
The hyper-GT will be built at Geely's new facility in Wuhan, China.