Lexus New Zealand's count of plug-in crossovers will soon double, with the firm announcing today that the new NX 450h+ plug-in hybrid is heading for our shores.
The plug-in NX is set to complement the fully electric UX300e, with the duo representing Lexus' first plug-in hybrid and fully electric models respectively. The latter just landed on our shores last month. 
While it might come with the NX's fairly familiar hour-glass face, Lexus boasts that the updated model packs plenty of changes relative to the outgoing pre-facelift NX line-up, stating that 95 per cent of the model's parts are newly developed.
At the core of the NX 450h+ is a 2.5-litre four-cylinder petrol engine paired to an electric motor and an 18.1kWh battery. Combined power output is rated at 227kW, and estimated pure electric range is an impressive 87km per charge.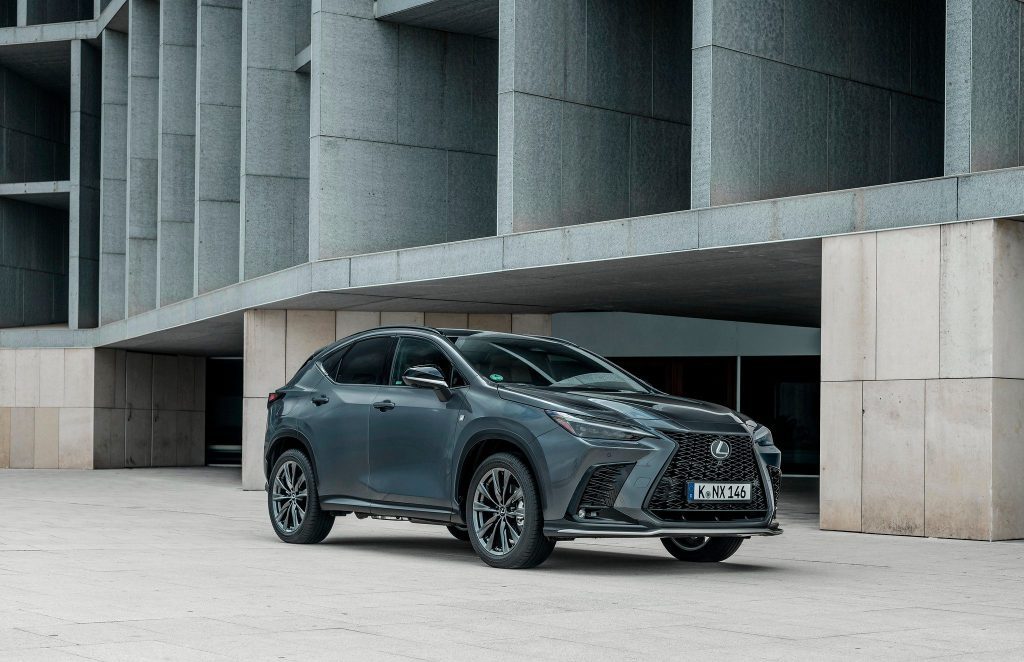 The new plug-in represents one third of the 2022 NX range, with all models electrified in some way. The line-up starts with the $92,700 350h front-wheel drive hybrid, with the 350h all-wheel drive hybrid the middle step, priced at $101,900.
The NX 450h+ is the flagship of the group, and will be priced from $107,900. The hybrid models land locally in Q1 of 2022, with the PHEV variant following in Q2.
"The new NX is a massive step forward for Lexus in both technology and electrification," says Andrew Davis.
"With the addition of the PHEV to our overall range we take another step forward on our carbon neutral journey, now having a HEV, BEV and PHEV offering for customers."
"We also see the addition of the Tazuna architecture in the driver's cockpit, which aims to raise the quality of the driving experience, while ensuring they feel a deeper and more intuitive connection with the vehicle.
"The development of the new NX has brought about a major change in Lexus' approach to new vehicle development, applying digital modelling and computer techniques for smarter engineering that can achieve a higher level of quality assurance.
"At the same time, the takumi-led skills of the human hand, ear and eye remain essential to achieving the highest sensory quality."