The Lexus luxury sedan is now in its fifth generation, and with its uniquely Japanese blend of design and comfort, it sets itself apart from the usual Teutonic panzers in the class.
It was a particularly relaxing week we experienced behind the wheel of the new Lexus LS 500h, a car where comfort reigns supreme. The LS continues with its ideal of offering comfort and refinement above all else. This has been taken a step further with this latest model being designed under the philosophy of 'Omotenashi'.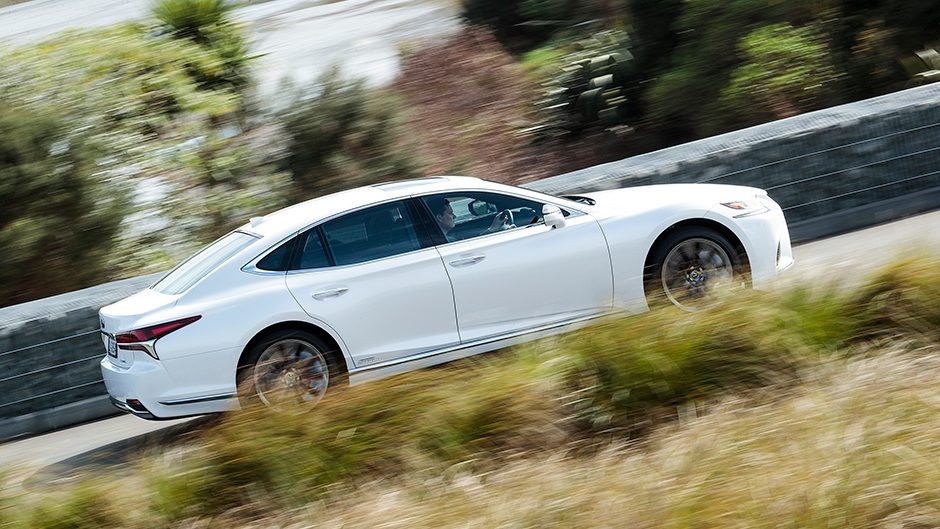 Omo what? It's the concept of Japanese hospitality, and in automotive terms it relates to taking care of the driver and passengers, attending to their every comfort and protecting them. So cue all manner of creature comforts and a slew of safety gear.
Just like the Japanese people, this Lexus goes out of its way to be accommodating. There's a setting that will see the 500 raise up on its air springs upon unlocking the car with the key fob in order to ease your ingress. The seat retracts back, the bolstering relaxes and even the seat belt clasp extends to make buckling up easier. Moreover, it's illuminated so you can find it in the dark more easily.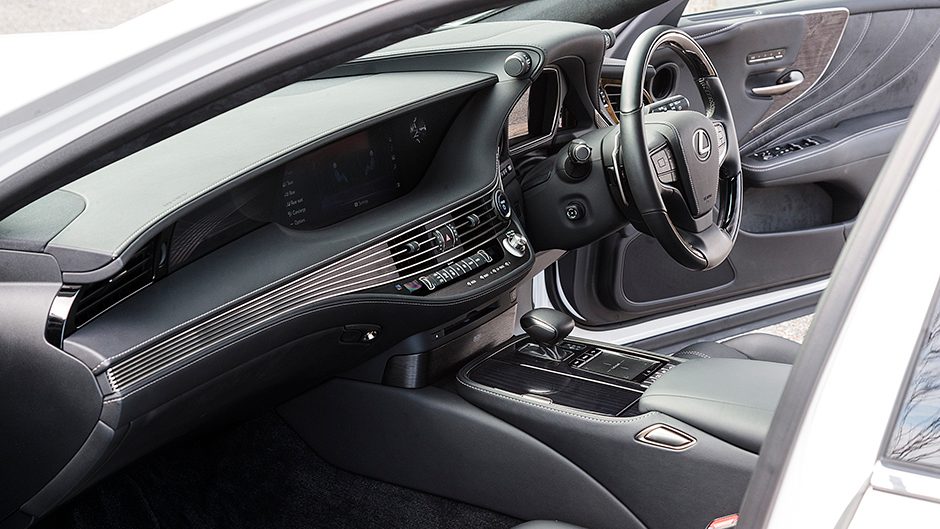 The seats on board this LS are next level. Up front there are no less than twenty-eight ways to adjust your pew with pneumatic controls, heaters, blowers and the best in-car massage function we've yet experienced; it gets into those tight spots to relax you even further.
Those in the rear aren't forgotten with the two outer seats featuring 18-way adjustment and while they miss out on the massager, there are heaters and blowers for added comfort. Those seats are supremely comfy too, and can be reclined quite a way back, almost into a sleeper position. While head- and knee room are to the fore, a lack of foot space under the front seat impedes overall leg room. But via a touchscreen controller in the centre armrest, you can motor the front seat forward to give you more space. You can also use this to control the audio system, but unfortunately I couldn't mute my driver. Guess eventual owners would be able to afford quieter driving staff.
Lexus cabins feel more crafted than manufactured, and so seem to be more inviting than their like-priced German rivals. The finishing and detailing manage to impress even cynical eyes, the leather lined surfaces delight the fingers and while there's a lot going on in a styling sense, it all manages to blend in a cohesive fashion.
There's a large and vibrant 12-inch display and the only bum note inside is the infotainment system with its remote touch controller. At first encounter, it's simply a struggle and while you get used to its idiosyncrasies, it's still too fiddly; these things don't need to be so frustrating in operation. The instrument binnacle is well designed, Lexus managing to get a raft of info displayed legibly on a relatively small screen, and is complemented nicely by the wide and clear head-up display.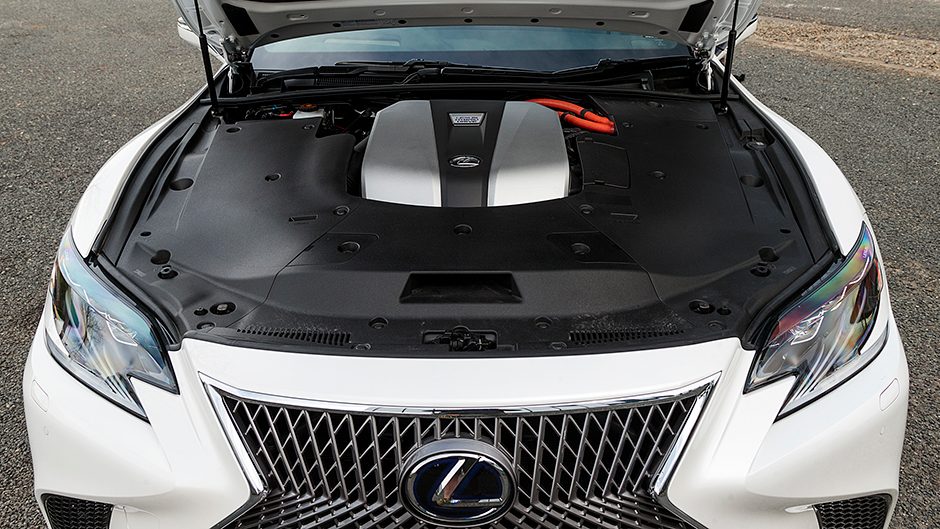 There are two LS powertrains to choose from, the 500 with the new twin-turbo 3.5 V6 making 310kW and 600Nm flowing through a 10-speed auto, and the hybrid, tested here, with a 3.5 atmo V6 and two electric motors combining to produce a total system output of 264kW.
The motivators are coupled with what they call a multistage hybrid transmission, a complex combination of a four-speed auto and electronically controlled variable transmission which delivers ten stepped ratios. It feels like a regular automatic in operation, especially when accelerating, and it improves the powertrain's response. The hybrid tech moves up a notch with the use of lithium ion technology, making the battery smaller and lighter with greater power density.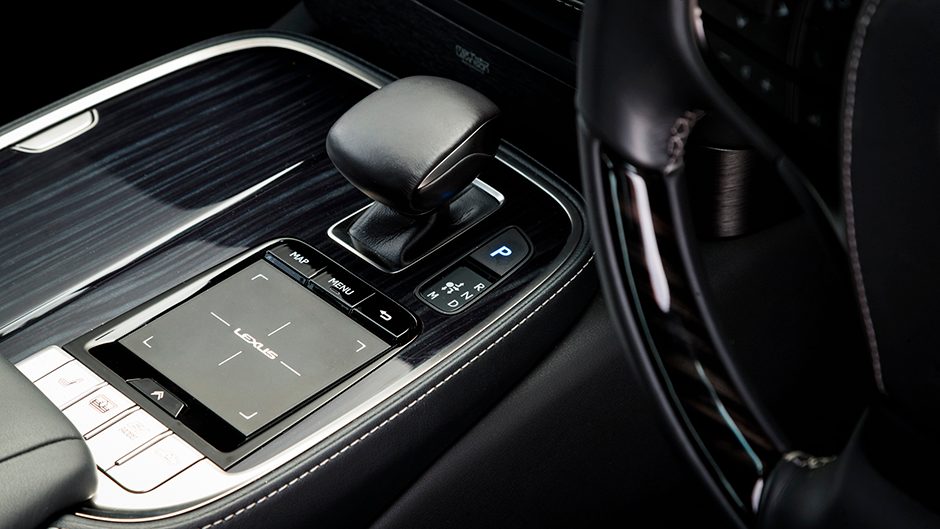 While the 500h has various drive modes, we left it in Comfort, being a big a softie and all, the car we mean. The cushioned air sprung ride and the creamy hybrid driveline provide truly polished progress. Its hybrid bits provide the initial take off, but the V6 petrol is soon called upon to add its power, pitching in smoothly, although the weird enhanced engine noise generator we could do without.
The V6 will drop in and out depending on the task but generally the EV mode is good only for light throttle applications along flat roads. It will crawl around the carpark on battery power, and in traffic queues and this helps reduce fuel use for what is a big rig. We got down into the 8L/100km zone for a mix of urban and motorway trawling, though the 6.5L/100km claim would be harder to replicate without spending more time in heavy traffic, the domain in which hybrids work best. This is a sizeable sedan, not ideal for tight parking spots, though an array of cameras and sensors helps, and this hybrid at least has a snatch-free brake pedal at low speeds.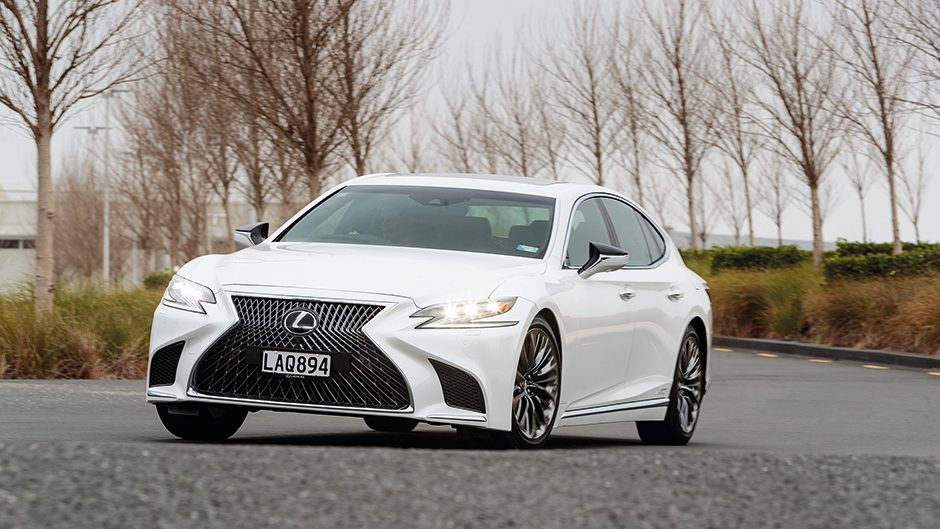 The LS sits on the firm's new luxury global architecture platform, first used on the LC 500 coupe, which gives it some credence behind the wheel. That said, the steering does filter much of the action but it's well assisted and direct acting. The Sport Plus mode, perhaps the silkiest you'll ever encounter, adds a nip of firmness to the air springs to help tie it all down better, yet the ample compliance remains. While the weight and size are ever present, it's no wallowing Minke on the go, turning with a degree of precision and the front holds on well thanks to the evenly split mass.
The engine response improves further in the Sport plus setting, with the transmission executing slick, refined transitions through its ratios and there is no need to use the shift paddles. This motors along briskly but it's never sporty; you'll have to buy the GS F if you want to go quickly.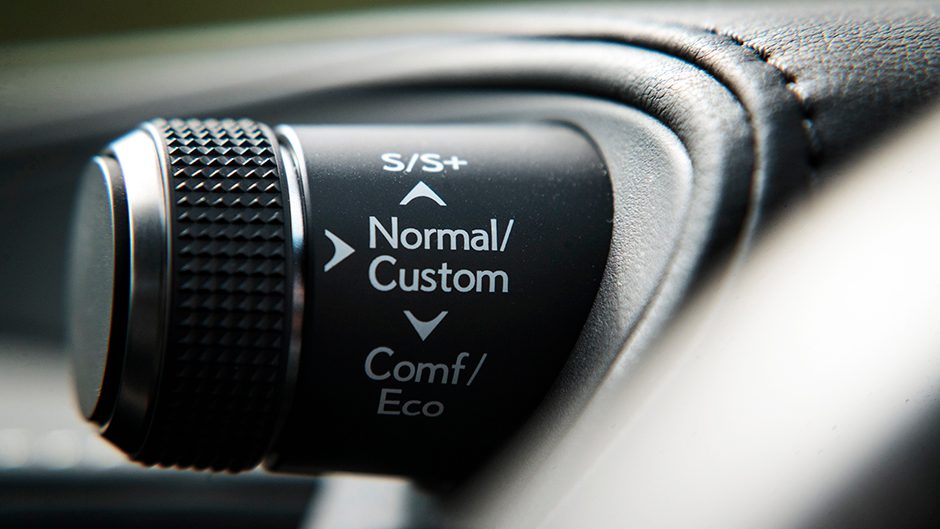 Back on the motorway, the active cruise is conservatively tuned, leaving a decent gap to the car in front, but it is slow to react when another commuter pushes into the space. Along with active lane keeping, it does help ease the traffic hassle; just sit back, set the massager to full intensity, put some tunes on the 26-speaker audio system and relax in this cocoon of comfort.
The LS is also looking the finest it ever has, wearing an evolution of the brand's L-finesse design language. They call it a coupe-like silhouette as the profile has dropped 15mm while the bonnet and bootline have also been reduced by 30 and 40mm respectively. It's a big car but it carries its proportions well.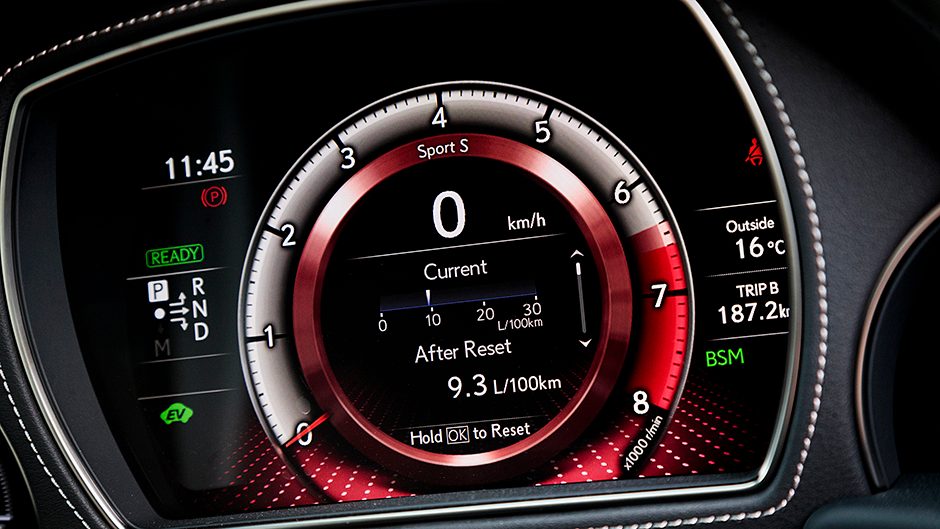 Both the 500 and 500h are priced at $224,900, which includes the big Lexus aftersales service package, the warranty and servicing periods extending to four years with no cap on mileage.
The LS satisfies as a luxury liner if you desire a big comfortable cruiser. While these sorts increase in size, their market share dwindles with everyone wanting to ride higher up. But that makes them exclusive, less brash and perhaps a little more desirable.
| | |
| --- | --- |
| Model | Lexus LS 500h  |
| Price | $224,900 |
| Engine | 3456cc, V6, DI, 220kW/Nm |
| Drivetrain | e-CVT, rear-wheel drive |
| Fuel Use | 6.5L/100km |
| C02 Output | 150g/km |
| 0-100km/h | 5.78sec |
| Weight | 2256kg |