LDV was amongst the front runners to deliver an electric van, the LDV EV80 arriving in the noughties. Those were pioneering days, and now its successor is going on sale in New Zealand, known as the eDeliver9. It's a bit gruntier, has more range, and is a huge load carrier. Currently it has little zero emissions competition.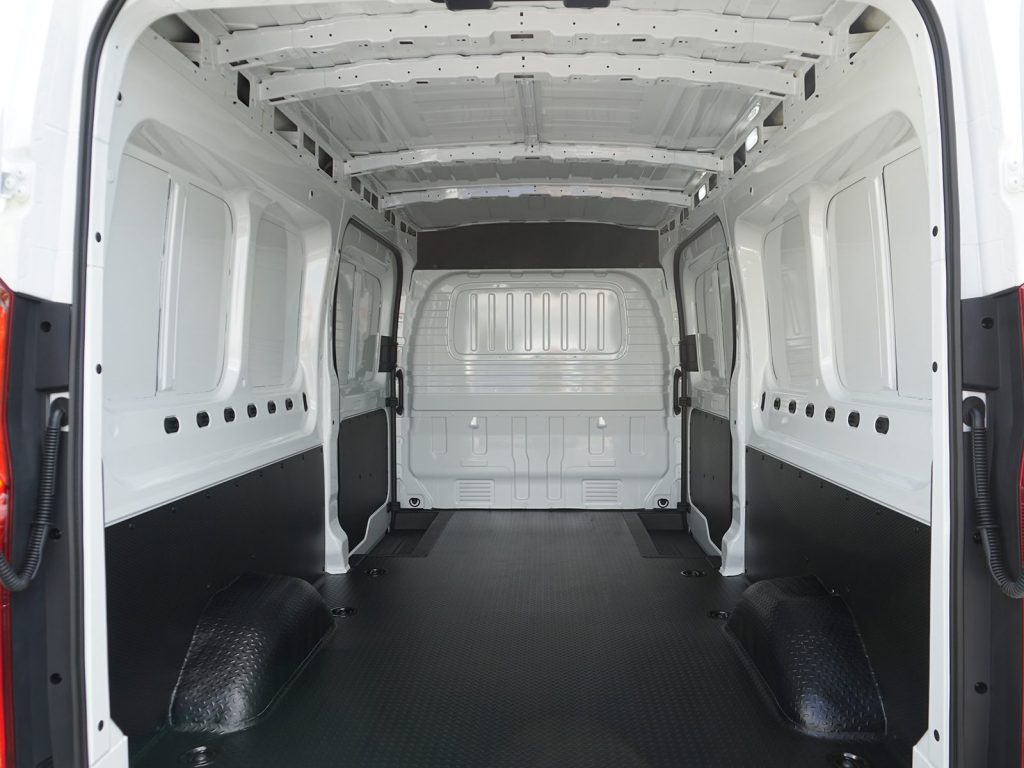 The Chinese company whose wares are distributed throughout New Zealand by Taupo-based Great Lake Motors already has another electric van available here, the more compact and quite delightful eDeliver3. We drove it recently and were shocked at how capable and user friendly it is for such a moderate cost ($57,488-$65,538). It may tote only half as much gear as bigger bro but it weighs comparatively less so has really quite useful range (344km city, 243km combined).
One courier, Dave Hall, evidently does a run from Tauranga to Gisborne and back daily in an eD3, with a couple of fast charger top ups in Opotiki and one in Gisborne. These take 20min and also work as coffee and lunch breaks. He reckons he saves around $100k in fuel per annum since buying an eDeliver3.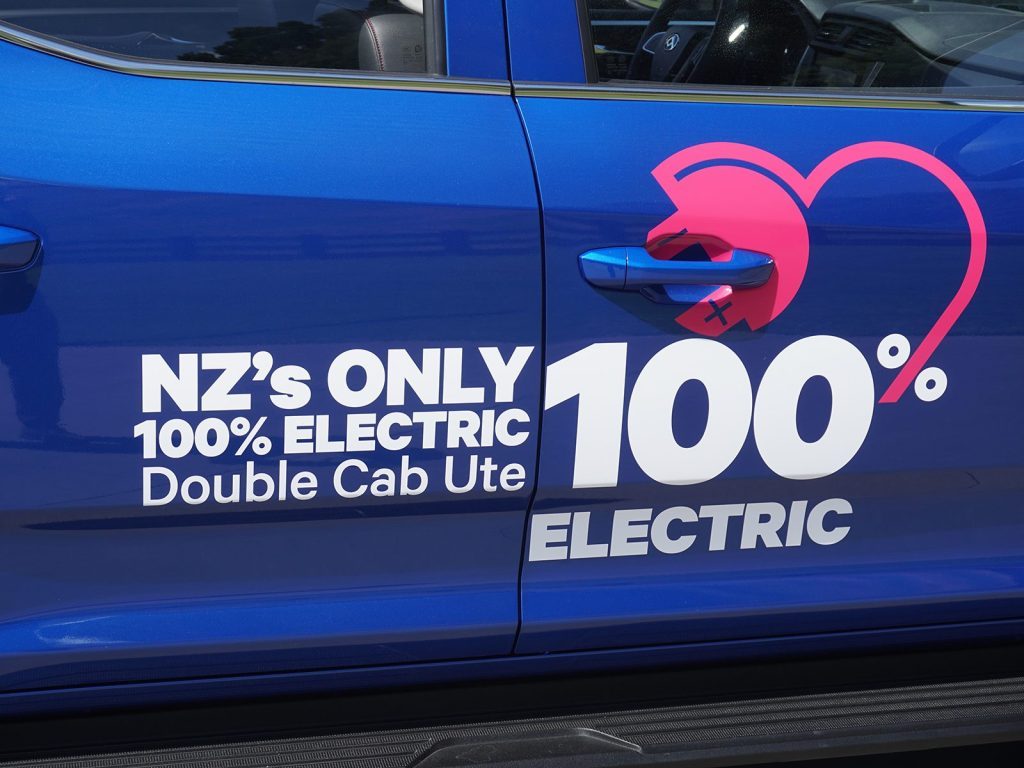 But the vans are not really the major news from Great Lake Motors for they dropped upon us a bit of a bombshell in announcing that LDV would be delivering an electric ute by the end of the year, providing Covid and supply issues don't throw a spanner in the works. Not only that but we got to drive a left hook prototype example.
We should not underestimate the significance of this new entrant. Last year more than 40,000 utes were sold here, all diesel powered. The big sellers are Ranger and Hilux, and the second tier sells well too but none of these firms has an electric ute on the horizon. That means LDV is going to get the jump on them in an area that is ripe for the plucking.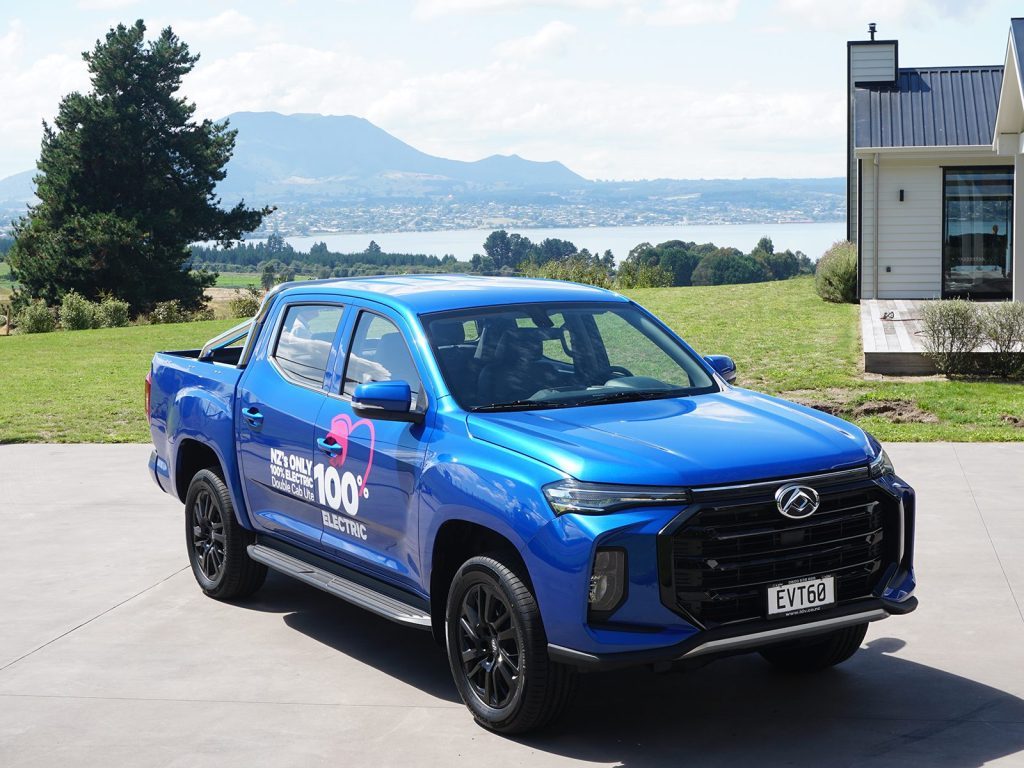 Great Lake Motors had already taken deposits ($1000 refundable) for seven EVT60 utes on day one of ordering. More good news is that at least one model (smallest battery size) will be eligible for the full Clean Car Discount.
Briefly, EVT60 is powered by a single 130kW/310Nm motor that spins the rear wheels, and has a WLTP-rated range of up to 325km. Aside from its powertrain, it is much the same as any other ute on the market, with similar overall dimensions and tray size, only its braked towing ability is 1000kg, which also halves range. It will have the usual convenience and safety items you find in any modern double-cab ute.
We were the first to drive the left hook example on the day and nerves got the better of me. I'd forgotten that you need to get it "ready" for use by turning the ignition key twice.
This is a prototype so production models will likely have the simpler eDeliver9 start-up procedure which is by pushbutton, whereupon you select D and go. Otherwise, this will be like the LDV T60 ute, only with electric power. Once underway, a warning sound that makes pedestrians aware of your presence disappears around 30km per hour and there's just a lack of diesel clatter and any real noise. So it is ridiculously quiet on the go.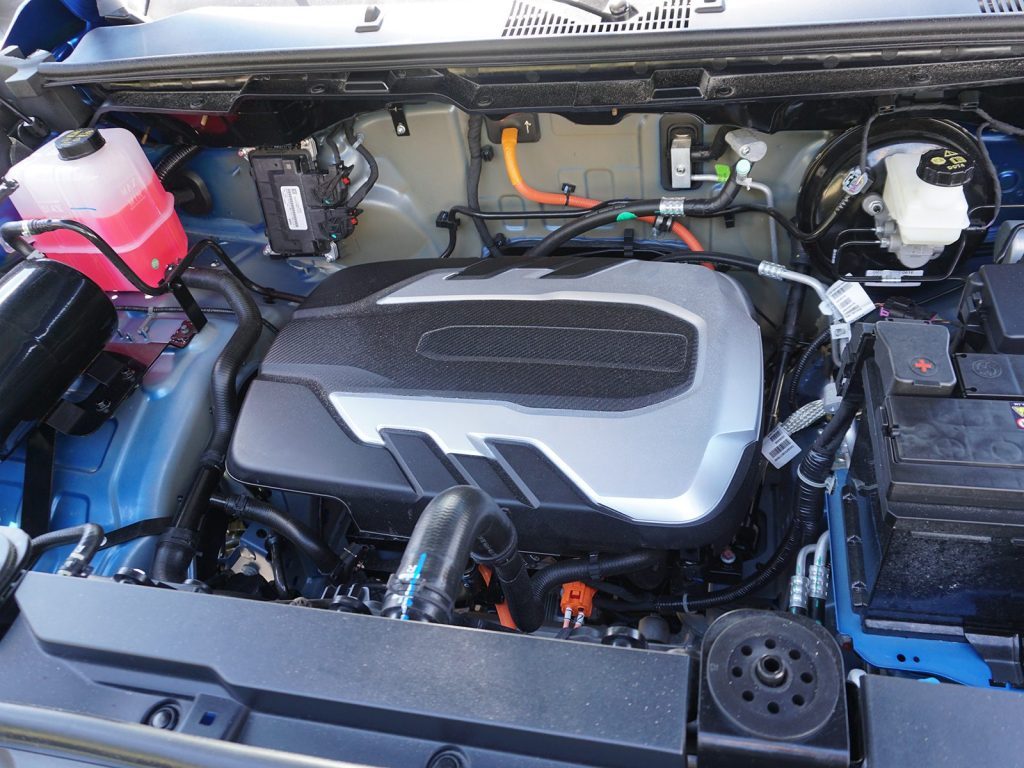 The steering column adjusts in just the single plane and is a bit stiff but otherwise it's like a regular ute to command, only there are Eco, Normal and Power modes. In the Normal mode, it is about as quick to get to 100 (where it is doing 4000rpm) as a regular ute, taking 12sec by Q-Starz reckoning. It certainly doesn't feel lacking in acceleration. However, the speed limiter kicks in at 110km/h. It would be nice if the final version had the same limiter (circa 120km/h) as the eDeliver3. That said, we overtook a campervan no problem. It rides like other utes, with its leaf spring rear end, so is better at 100 than 50km/h, and corners well enough as there's very little weight over the front axle. Under the hood, there's just the electrical bits. Brakes feel okay too, aided by a regenerative effect.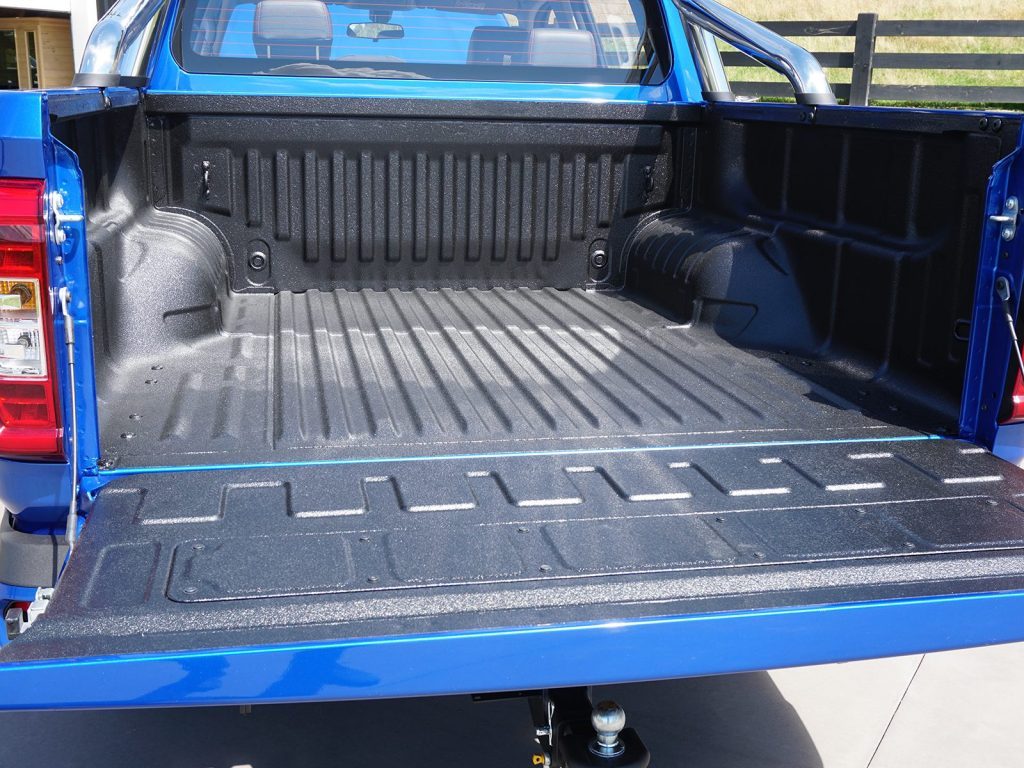 Inside, there's the usual touchscreen and trip info between the primary gauges. And the driver's seat feels good, being multiway adjustable.
LDV could be onto a bit of a winner here as it's the only EV game in ute town and the competition has been caught with its pants down.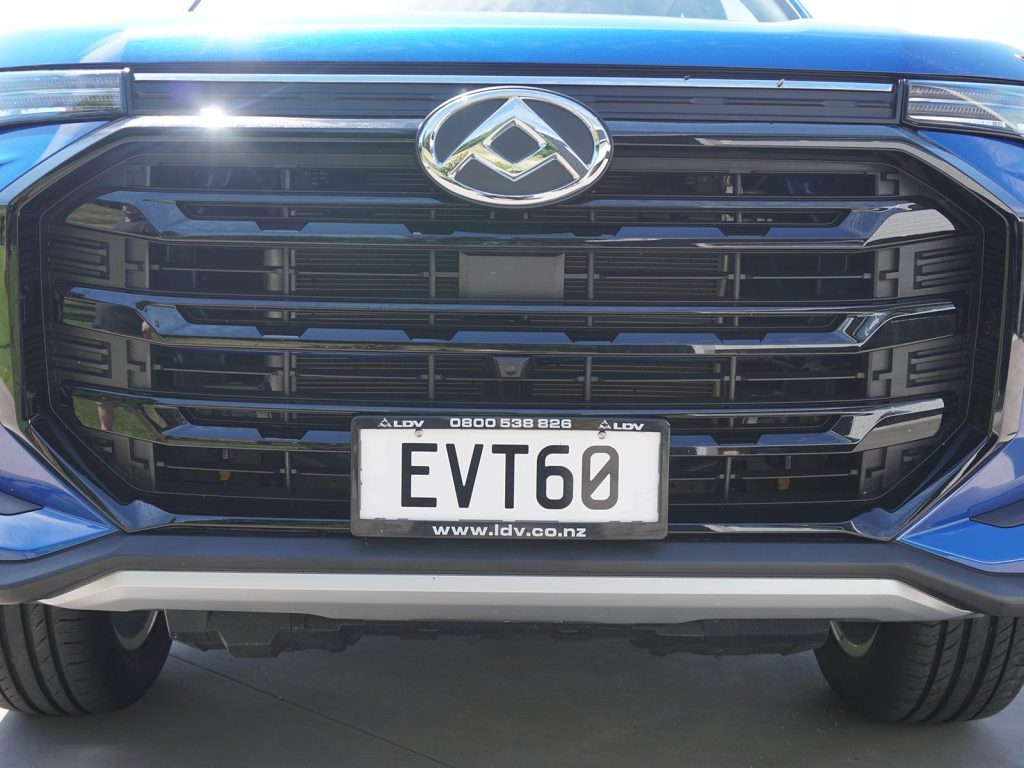 As to the eDeliver9, this is a large van to behold and drive, able to swallow 9.7-11.0 cubic metres of gear. With its 150kW/310Nm motor it accelerates almost as quickly as the lightweight and nippy eDeliver3 (we recorded a best of 14.5sec). Only it is speed limited to 105km/h but maybe that's appropriate for an urban delivery van. As to range and price, that depends on battery size (51.5-88.5kWh, 186-296km). What's noticeable over the eDeliver3 is the improved quality of components (better instruments and touchscreen) and smoother progress. Oh, and the enormous load space, naturally, accessed by wide opening doors or a left-sided slider.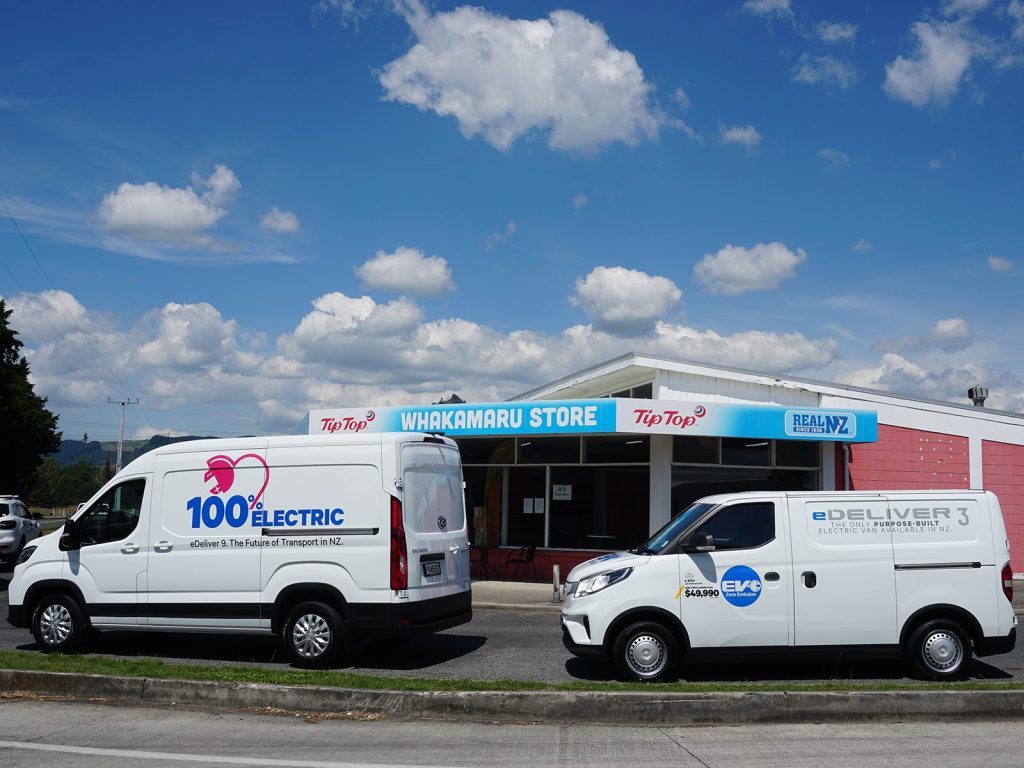 Two models are eligible for the Clean Car Discount, being the Big and Bigger eD9s with the 51.5kWh battery pack ($75,990 and $79,990, including onroads). The others with bigger batteries (72 and 88.5kWh) range from $85,990 to $99,990.
For more, see the April issue of NZ Autocar.