Land Rover's heritage is rarely questioned. There's the brand's undeniable off-roading capabilities but in recent times there is also its luxury aspect. While it's not knocking on the doors of Rolls-Royce or its Range Rover brethren, Land Rover has moved upward in the premium space.
The Discovery Sport is the recruitment model of the brand; the nameplate that attracts new customers and it's the marque's best-selling model globally. It clearly does its job very well.
Kiwis get five Disco Sport trims to choose from with three different engines on offer. Two are 2.0-litre turbopetrol fours, making either 147kW/320Nm or 184kW/365Nm and there's a 147kW/430Nm 2.0-litre turbodiesel kicking around too. All come with all-paw power delivery, multiple off-road drive modes, and a nine-speed auto box.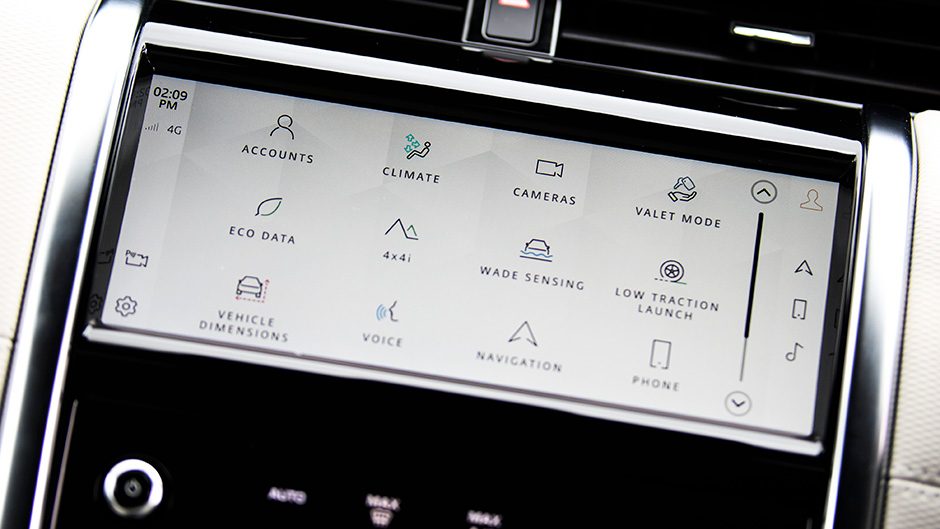 It's a condensed line-up. The most affordable models, the P200 R-Dynamic S and P200 Urban Edition come with an identical $79,900 sticker. The two R-Dynamic SEs, offered in both a diesel and a P250 petrol, can be had for $87,900. A spread of less than $10k top to bottom is rare in the JLR line-up — perhaps a measure designed to ensure the baby Disco doesn't threaten the Evoque or Velar.
The pictured model is the Urban Edition, a limited-run trim level. This adds 'murdered out' black-on-black visuals (a spec Kiwis obsess over for reasons unknown), and a host of added features over the R-Dynamic S – power tailgate, wireless device charging, and digital cluster included. The base model gets a set of old-school analogue dials.
It's coming off a massive update last year, where JLR swapped it onto the Evoque's platform – readying it for more electrified options down the line. This model represents a quickly turned around update-of-the-update, mainly concerning tech. The Pivi Pro infotainment interface gets a lick of new paint, Android Auto and Apple CarPlay become standard, a new 3D surround camera appears, and buyers can even option a new air filtration system. You know, it filters Covid-19 out of cabin air, would you believe?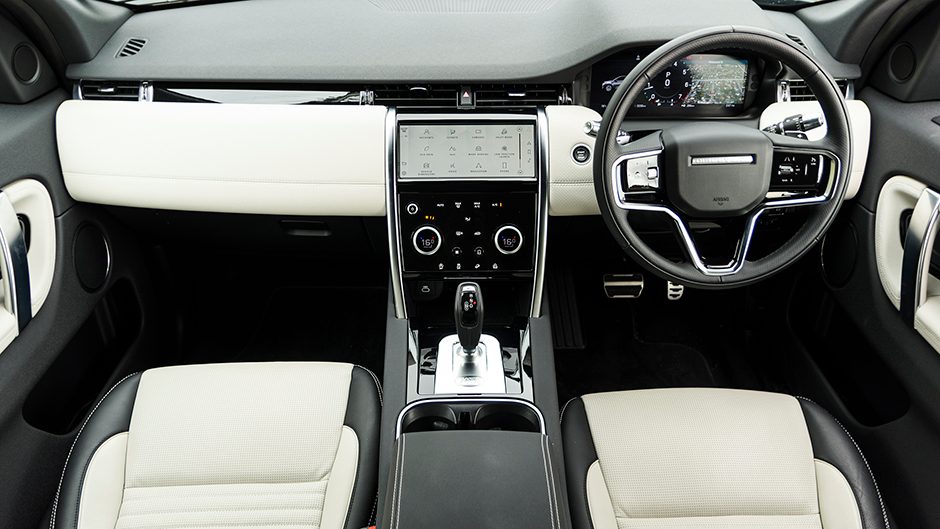 The Urban Edition is fitted with Landie's less punchy 2.0-litre. Off the line performance isn't flash, but once you're moving it's handy enough. The automatic is at its best in typical commuting and in traffic, and at its worst with sudden requests for propulsion (seven passengers could be a bit of a strain). In our travels it averaged just over 9.0L/100km, not much more than Land Rover's 8.0L/100km claims.
If you don't class yourself as a speed demon and you're not going to take it off-road, the cheaper turbo four is a solid choice over the more fancied alternative. We found it to be very quiet in most operations, aided no doubt by the work JLR's brainiacs put into minimising the amount of noise that gets inside.
Barring a bit of wing-mirror flutter, the Sport's cabin is library-level silent while on the move, neatly complementing the level of furnishing, fit, and finish. The standard of stitching, the amount of soft and leather-lined surfaces, and metal paddles … it feels as good as any other premium medium SUV. The large piano black centre stack and its button layout is an acquired taste, however.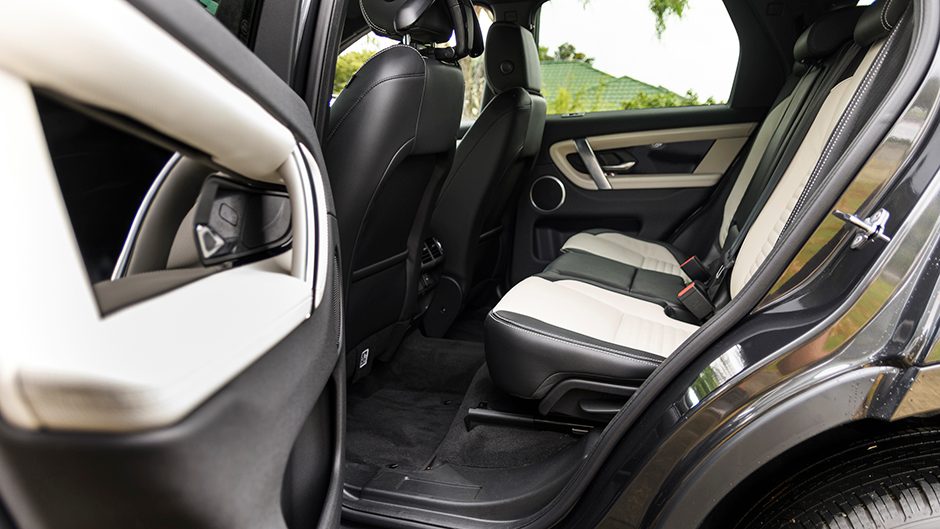 Whether the level of space is commendable depends on whether you need the third-row seats or not. As a five-seater, each occupant is well catered for and you get a 456L boot. Activate the third row (an optional feature our vehicle didn't come with), and the added pews are really only suitable for kids and the vertically challenged.
Land Rover's improvements to the 10-inch Pivi Pro system aim to be more than skin deep. They say it's more intuitive, with most of the significant features barely a few presses away from the main home screen. Its usability is indeed a step up on the last model (which in turn was lightyears ahead of past Pivi systems, widely known for crippling lag), but a complex menu layout might grate with some. The wireless Android Auto is occasionally a stop-start affair, too.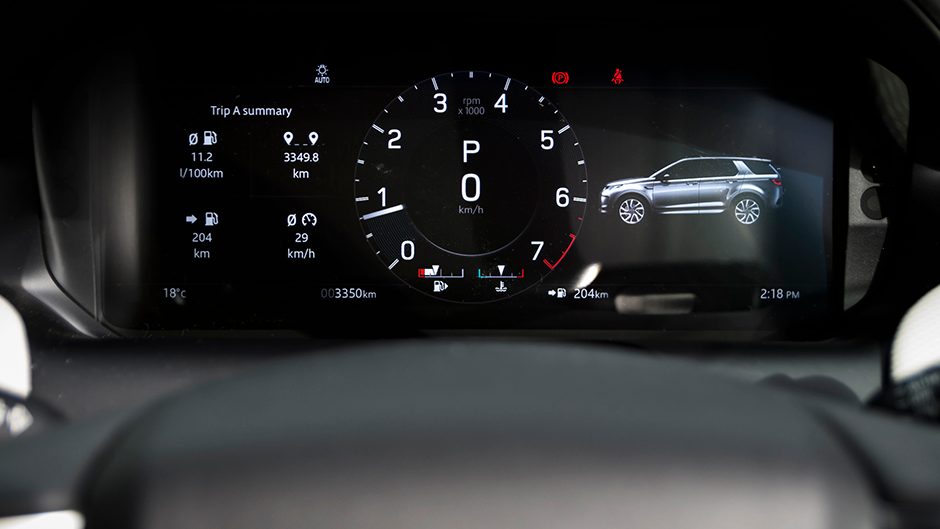 Most impressive is the camera tech. The reverse camera is absolutely fabulous, with great frame rate and clarity, even at night. The 3D surround camera is incredibly handy, too, sitting right up there with BMW's equivalent system. Too many marques rush this kind of tech in order to get it to market, not acknowledging that cutting corners can cause all manner of "is that a baby crawling across the driveway, or a fly walking across the lens?" moments. It's great to see that JLR has executed this stuff properly.
Those wanting a quintessential Land Rover experience have the world at their fingertips. The reborn Defender is a weapon off road and surprisingly clever, the Evoque has barely aged a day, and the Discovery is a Jack-of-all-trades delight. Next to them the Discovery Sport may appear like a second-place trophy. But, look outwards from the JLR nucleus, and you'll find its versatility very tough to match at the price.
| | |
| --- | --- |
| Model | Land Rover Discovery Sport Urban Edition |
| Price | $79,990 |
| Engine | 1490cc, IL3, EFI, 67kW/120Nm |
| Drivetrain | 1998cc, IL4, T/DI, 147kW/370Nm |
| Fuel Use | 9.1L/100km |
| 0-100km/h | 9.00sec |
| Weight | 1826kg |