Apparently the original 790 Duke is making a return because not everyone wants or can afford the 890 model and it closes the gap slightly for those wanting a bit more of everything than the 390 single cylinder naked bike can offer. It also permits an A2 version, for those markets that take them.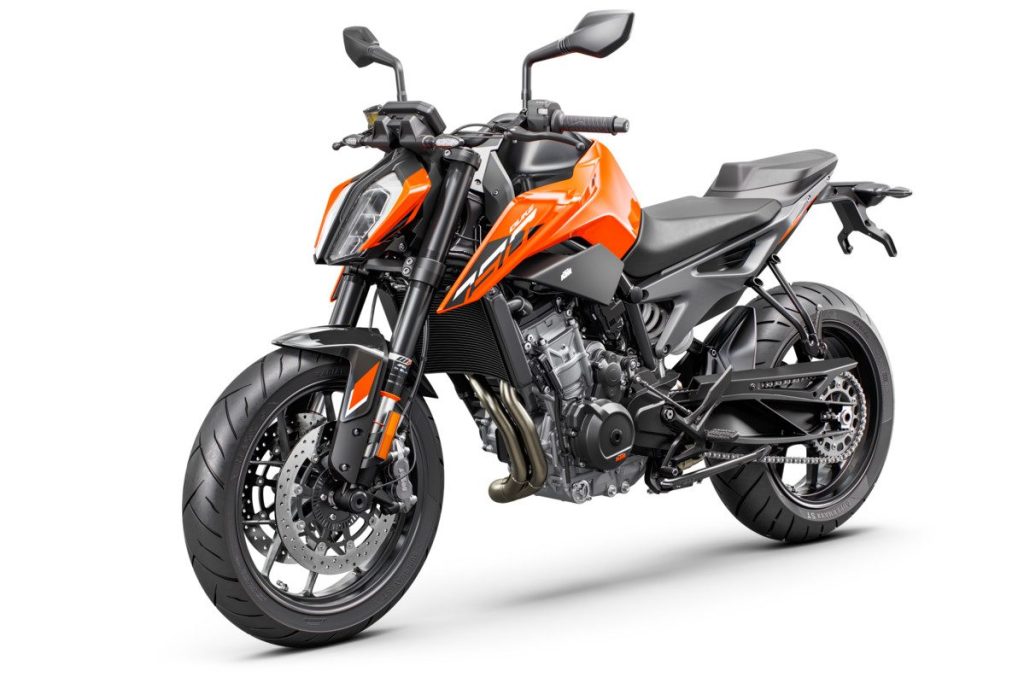 Whatever, we're glad to see the return of what was originally described by its makers as The Scalpel. First released in 2017, by 2021 the 790 Duke had been superseded by the 890 version, with more power, fewer emissions and improved electronics.
Evidently, Europe will be taking a 95bhp 790 version, which also allows for A2 (learner, less than 47hp) configuration. The rest of the world gets the 105bhp edition (78kW). It should go on sale in Europe midyear, so the rest of the world by year's end.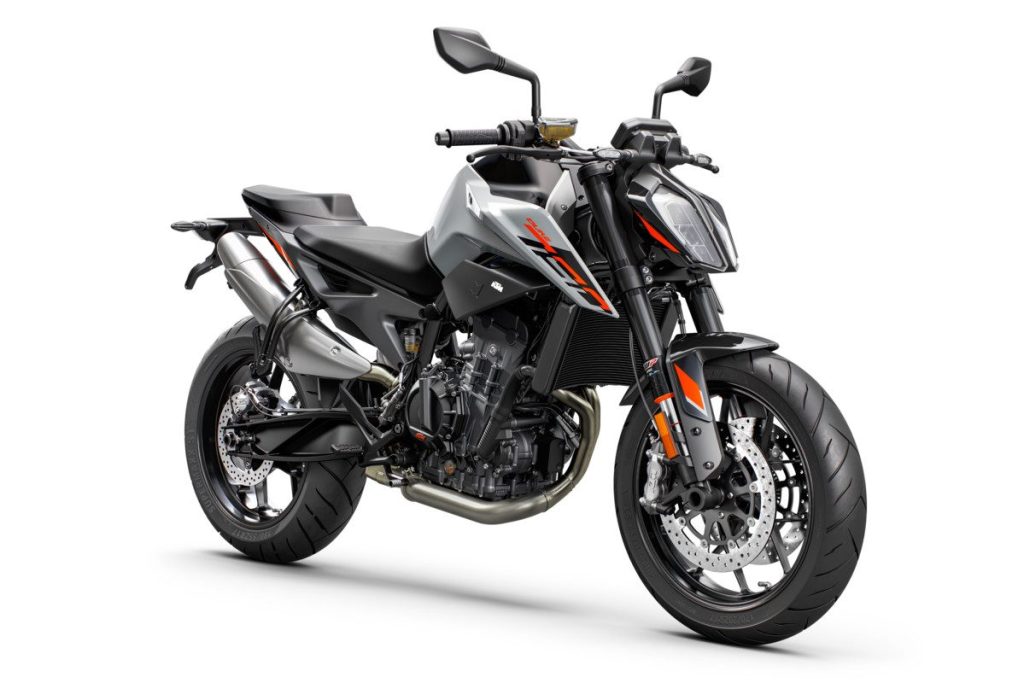 The more potent version that we will take also offers up 87Nm of torque, a retune allowing for "easy, rideable power". It should still deliver with a top end rush, however, but at the same time average fuel use is quoted as 4.4L/100km.
Needless to say, handling will be agile, light and precise with geometry developed for sporty street riding. WP Apex suspension at each end helps to keep both ends pinned.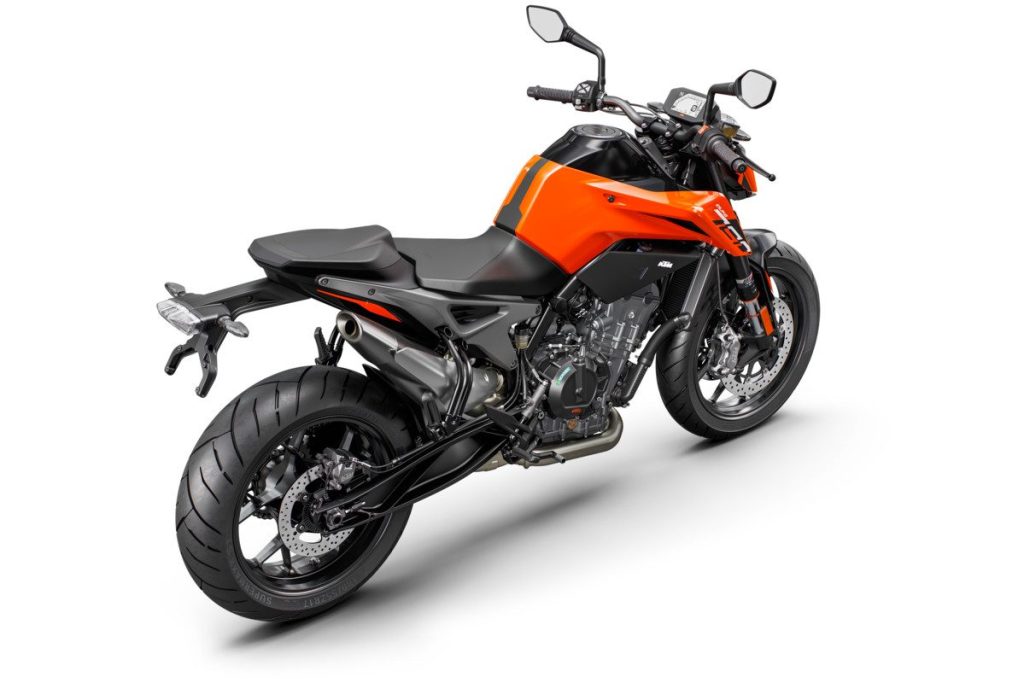 The 790 Duke will also come with a comprehensive safety arsenal, including cornering sensitive TC and ABS, three ride modes (Rain, Street, Sport, along with a Supermoto mode where there's no ABS to the rear wheel so the experts amongst you can back it in), a five-inch TFT display and LED lights front and rear.
Other available items include an up and down quickshifter, motor slip regulation, a Track mode, cruise control and tyre pressure monitoring.
Choose either the traditional KTM orange colour scheme or a  new gray and black ensemble. Whether or not it makes it to our shores is unclear at present but when we asked the question the answer we got was that the price from the factory wasn't going to be sharp enough to justify importing both the 790 and 890 Duke. And KTM NZ has since confirmed this to be the case, the 790s not coming to Australia or New Zealand.