While things are quieter for Kiwis in motorsport this weekend, the Macau Grand Prix will provide plenty of entertainment at a New Zealand-friendly time. Marcus Armstrong will fly the New Zealand flag against 26 other drivers in the hunt for the  FIA Formula 3 World Cup.
There's also a blockbuster showdown in Italy, with Brendon Leitch to face stern competition from Marco Giltrap and Chris van der Drift in the Lamborghini Super Trofeo World Finals, where nearly 100 Lamborghinis from Asia, North America and Europe have congregated.
Giltrap and van der Drift have already wrapped up the Super Trofeo Asia title, while Leitch is currently in the midst of a thrilling Super Trofeo Europe title fight that will come down to the final race of the season, the day before the World Finals begin.
On home soil, there's also the opening round of the Super Sprint Motorsport New Zealand Championship, headlined by a massive 24-strong Toyota 86 Championship grid. Sunday's coverage will be shown live on Sky Sport.
For viewing information of Kiwis competing abroad, see below!
Marcus Armstrong – Macau Grand Prix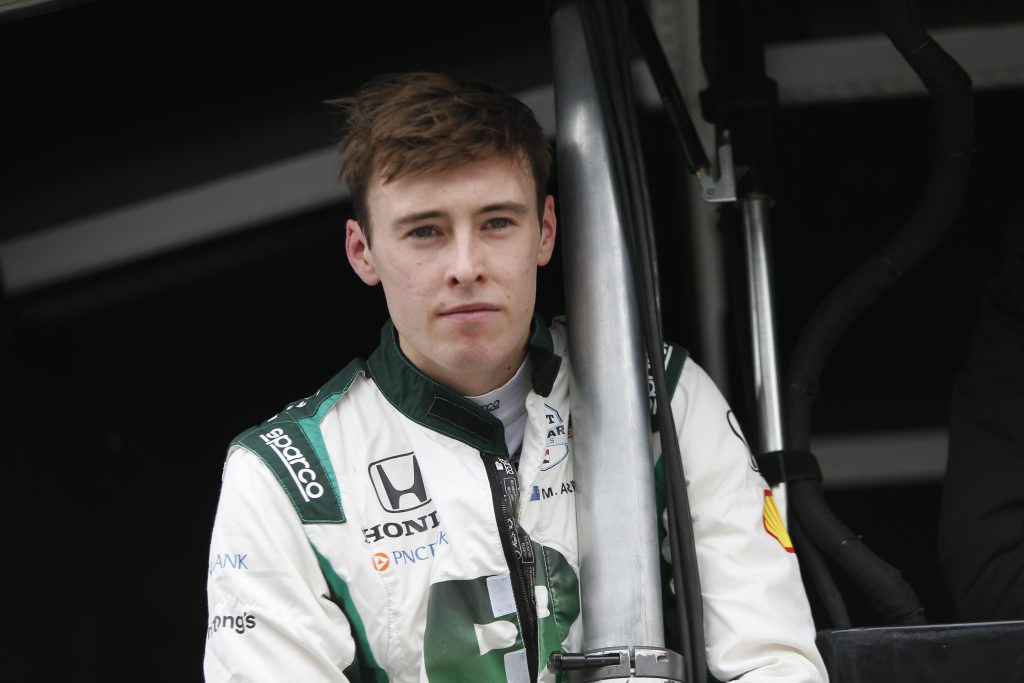 Kiwi IndyCar Rookie of the Year Marcus Armstrong will compete for MP Motorsport in this weekend's Macau Grand Prix, seeking to close out some unfinished business after two eighth-placed results in 2018 and 2019.
The winner is awarded the FIA Formula 3 World Cup, and competitors on the grid include several of Armstrong's former Formula 2 rivals, including Richard Verschoor, who won the last edition run with F3 cars pre-Covid in 2019, and two-time winner Dan Ticktum.
Inaugural Toyota Formula Regional Oceania Championship winner Charlie Wurz also joins Jenzer Motorsport, and 2023 New Zealand Grand Prix winner Laurens van Hoepen competes for Art Grand Prix.
Brendon Leitch – Lamborghini Super Trofeo Europe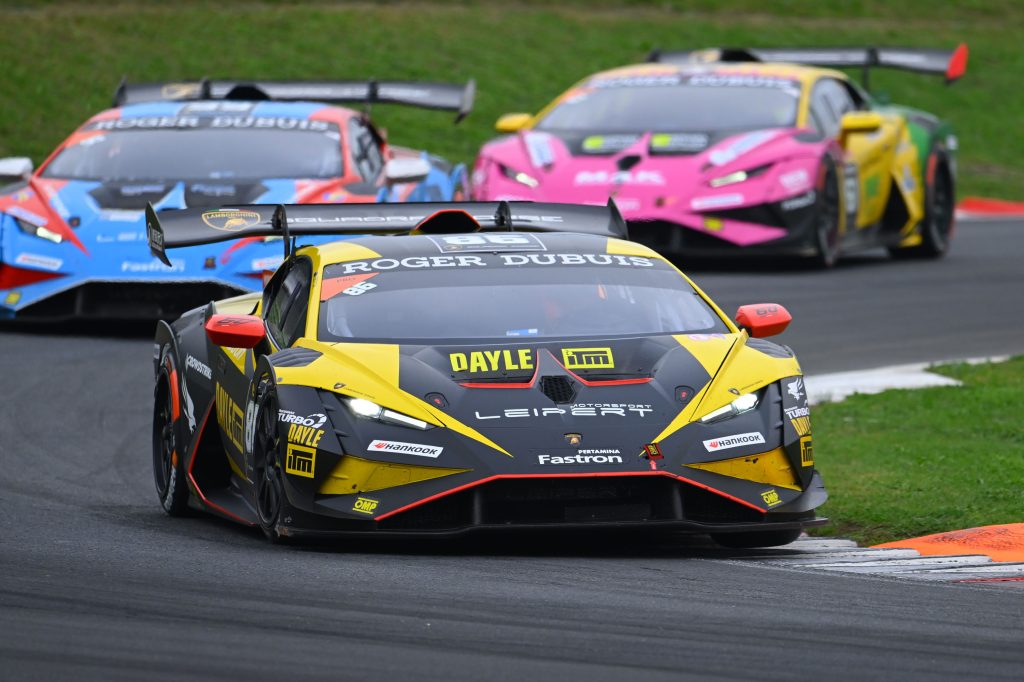 A thrilling title battle comes down to the wire in the final round of Super Trofeo Europe at Vallelunga, with Brendon Leitch holding a narrow 2.5-point lead over the VS Racing duo of Mattia Michelotto and Gilles Stadsbader.
Leitch has qualified second for the opening race, late on Thursday night, and fourth for Friday's season finale. His title rivals will start on the front row in the opener but only qualified 13th for Race 2.
Chris van der Drift & Marco Giltrap – Lamborghini Super Trofeo Asia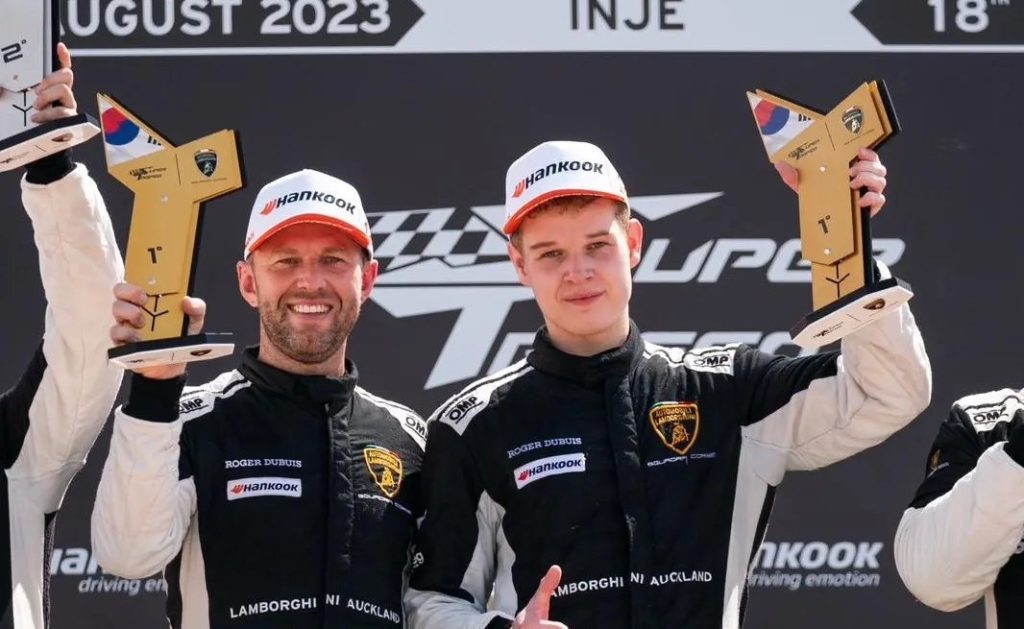 Marco Giltrap and Chris van der Drift have the pressure off their shoulders ahead of the final round of Lamborghini Super Trofeo Asia at Vallelunga, having wrapped up the title two rounds ago at Fuji.
The duo has won eight out of this season's ten races in the Lamborghini Auckland-entered, Absolute Racing-run Huracán Super Trofeo EVO2.
Brendon Leitch, Marco Giltrap & Chris van der Drift – Lamborghini Super Trofeo World Finals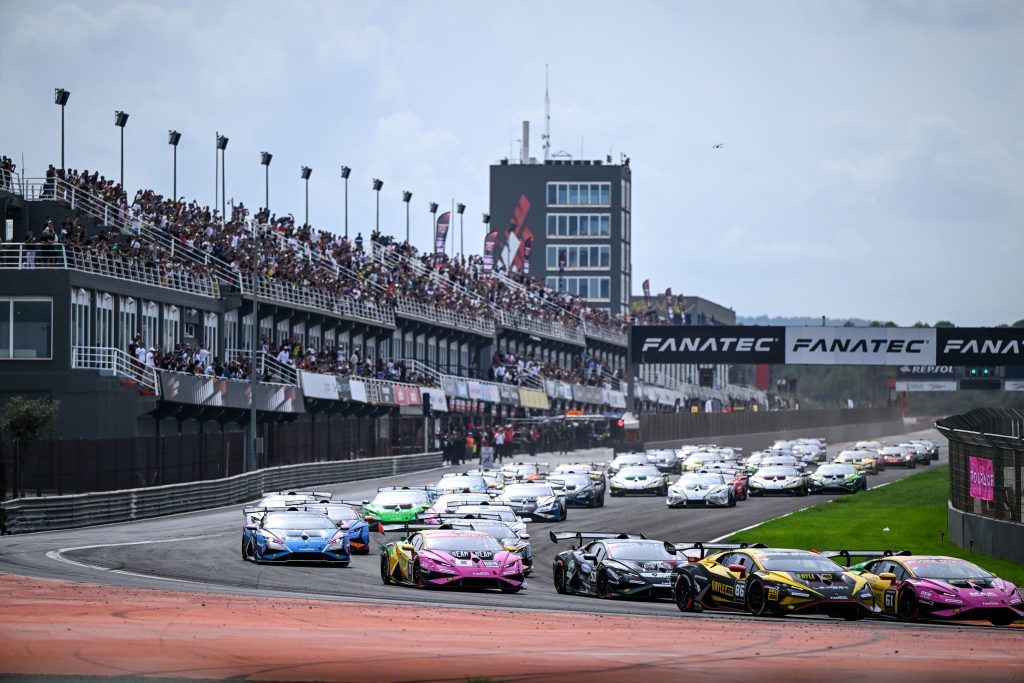 Nearly 100 Lamborghini Huracán Super Trofeo EVO2s from three continents have congregated in Italy for the Super Trofeo World Finals at Vallelunga this weekend, where they'll face off against each other in a winner-take-all battle.
The field will be broken into two groups. The first features Lamborghini Cup and Am competitors, while the latter is a battle of Pro-Am pairings and Pro-class entries. Each grid will race twice, beginning the day after the regional championships wrap up at the same venue.
Leitch operates as a sole Pro driver in the European competition and will face off against van der Drift and Giltrap, who operate in the same class but as a pairing.