Indianapolis could be set to throw some surprises to our Kiwis this weekend with rain forecast over both days of competition. Scott Dixon, Scott McLaughlin, Marcus Armstrong, Hunter McElrea and Jacob Douglas are all competing on the famed Indianapolis Road Course.
In Europe, Emma Gilmour will take part in the second round of Extreme E, while Reid Harker, Kaleb Ngatoa and Liam Sceats will all be competing in Asia. Andrew Fawcett will also rejoin the GT World Challenge Australia field at Phillip Island.
As you can see, there's plenty of action to come. Find all your times, information and stream details below!
Scott Dixon, Scott McLaughlin & Marcus Armstrong – IndyCar GMR Grand Prix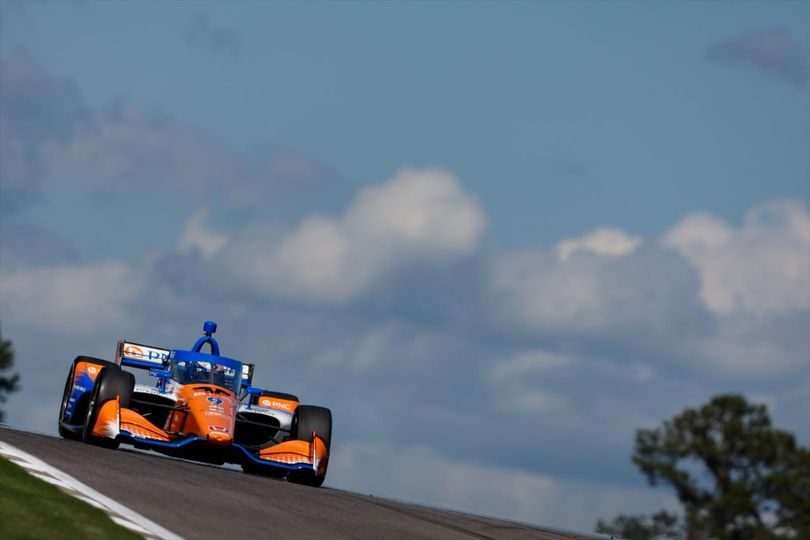 Where: Indianapolis Road Course
NZ Times:

Practice 1: Saturday 1.30 am
Practice 2: Saturday 5.00 am
Qualifying: Saturday 8.00 am
Warm-up: Sunday 7.00 am (delayed coverage)
Race: Sunday 7.30 am

How to watch: Sky Sport 5 (055)
The Kiwi IndyCar trio are all back in action as the high-anticipated month of May action kicks off on the Indianapolis Road Course.
Scott McLaughlin is the Kiwi in form at the moment, winning the last round at Barber to move to fourth in the standings. Scott Dixon is eighth on the ladder, with Marcus Armstrong leading the rookies in 17th, despite not competing on ovals.
The GMR Grand Prix covers 85 laps of the 2.439-mile, 14-turn circuit and incorporates Turns 1 and 2 of the famed Indianapolis Motor Speedway oval with the remainder of the track running through the infield.
Hunter McElrea – Indy NXT by Firestone Grand Prix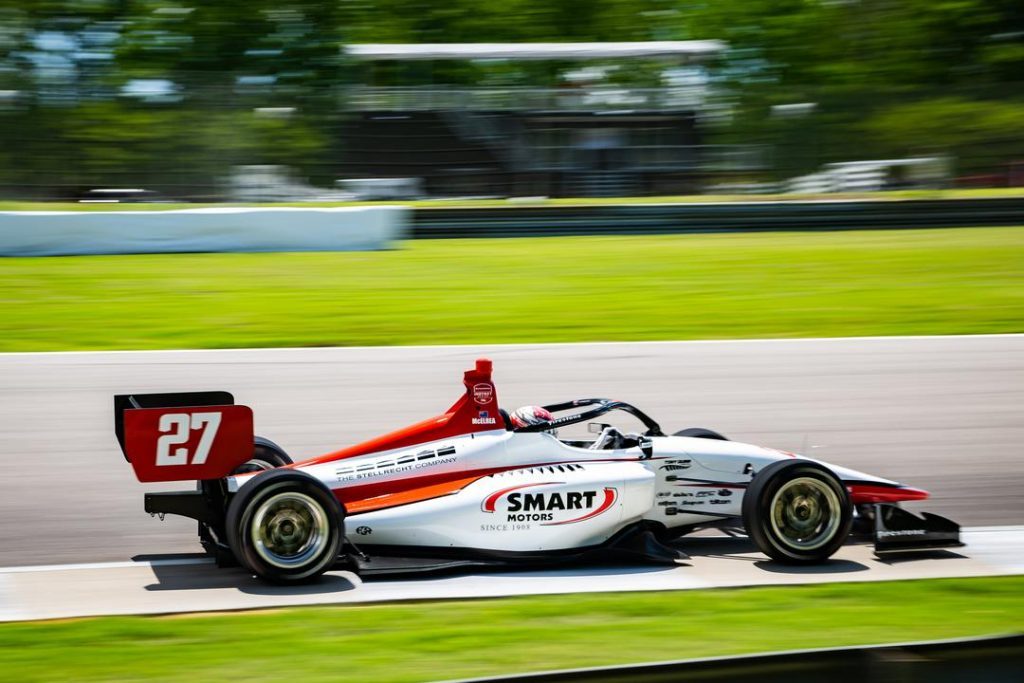 It's been an up-and-down start to the season for Hunter McElrea who finished fifth in the season-opener at St. Petersburg before most recently being spun out of contention at Barber.
Despite the mixed fortunes, McElrea still sits seventh in the standings ahead of this weekend's 35-lap race at Indianapolis, run in support of IndyCar.
Jacob Douglas – USF2000 Indianapolis Grand Prix Circuit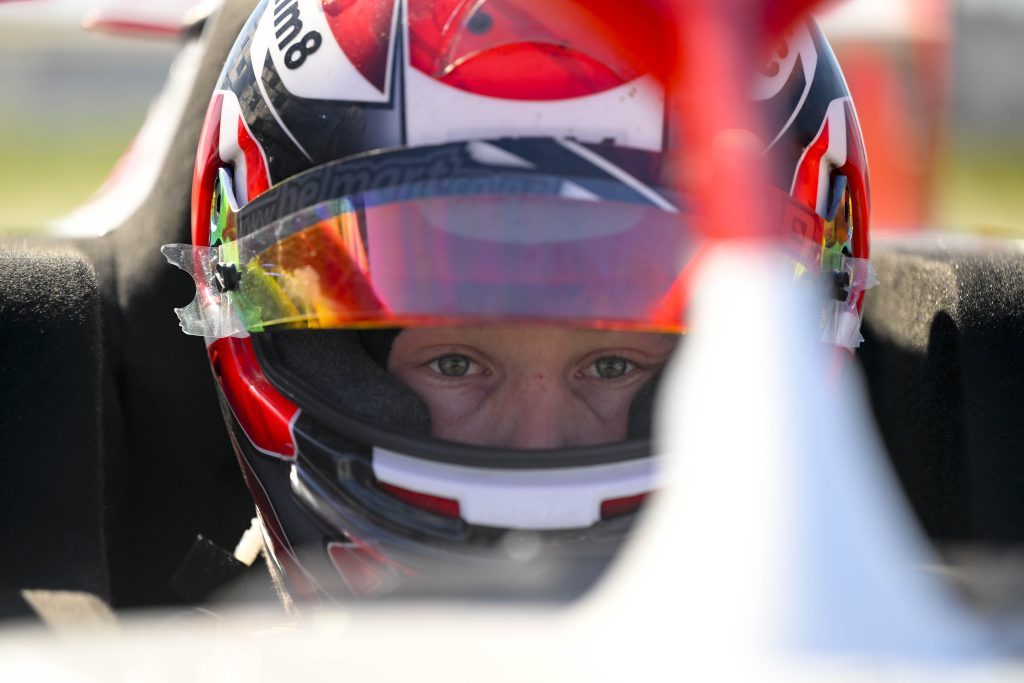 Where: Indianapolis Road Course
NZ Times:

Qualifying: Saturday 2.00 am

Race 1: Saturday 6.05 am
Race 2: Sunday 2.00 am
Race 3: Sunday 6.00 am

How to watch: Live Stream (USF2000 website)
Jacob Douglas will be one worth watching this weekend, recently finding some massive form to take his maiden podium in USF2000 last time out at Barber.
As per usual, the series will race three times with each race scheduled for 40 minutes. USF2000 is also running in support of IndyCar.
Emma Gilmour – Extreme E Hydro X Prix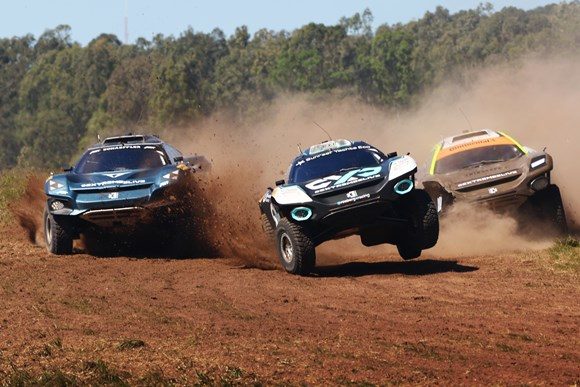 Where: Dumfries and Galloway, Scotland
NZ Times:

Day 1 Qualifying 1: Saturday 6.30 pm
Day 1 Qualifying 2: Saturday 9.55 pm
Day 1 Grand Final: Sunday 1.15 am
Day 2 Qualifying 1: Sunday 6.30 pm
Day 2 Qualifying 2: Sunday 9.55 pm
Day 2 Grand Final: Monday 1.15 am

How to watch: TVNZ Duke* (some live, some as replays. Refer to your TV guide)
Emma Gilmour and NEOM McLaren driving partner Tanner Foust enter the Hydro X-Prix in Scotland sitting seventh out of ten teams following the opening round in Saudi Arabia. Steady midfield results on each day of racing ensured they left with a decent haul of points.
This weekend's Hydro X-Prix double-header is being held on the former Glenmuckloch opencast coal mine site in Dumfries and Galloway, Scotland.
Liam Sceats & Kaleb Ngatoa – Formula Regional Japanese Championship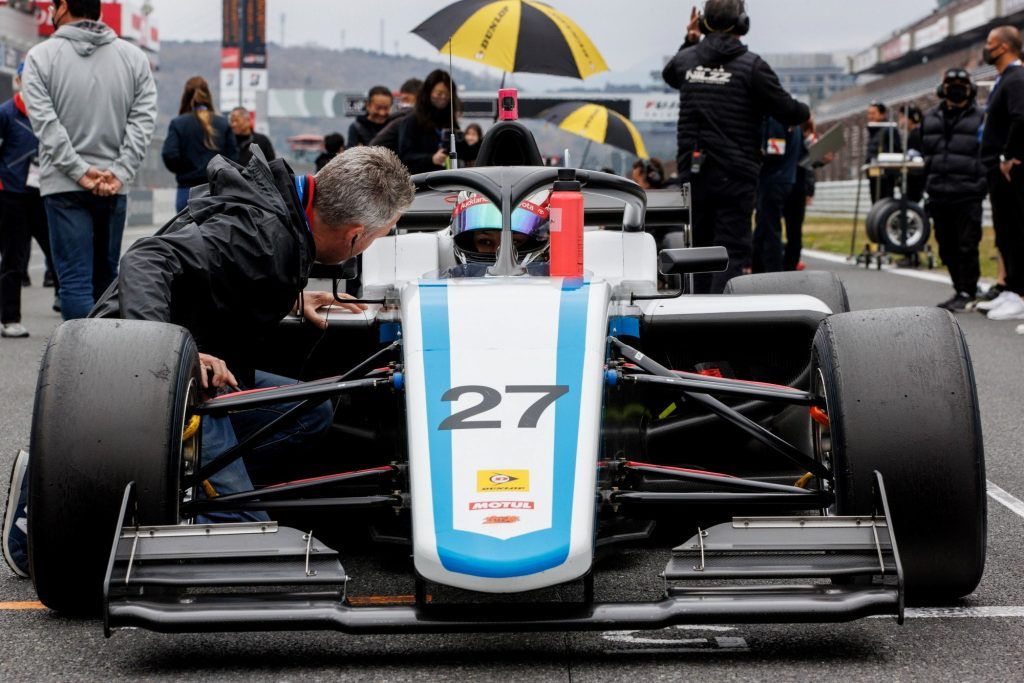 Liam Sceats and Kaleb Ngatoa will head to Japan under the guidance of M2 Competition's Team Principal Mark Pilcher.
Sceats was fast in Round 1 of the season at Fuji, finishing fourth in Race 1 and 5th in Race 3 to sit sixth in the standings.
Ngatoa is yet to appear in the Japanese championship but was fast in the Toyota Formula Regional Oceania Championship earlier this year, where he won one race and went on to score a string of strong results, disrupting the established title contenders despite missing the opening three rounds.
Reid Harker – GT World Challenge Asia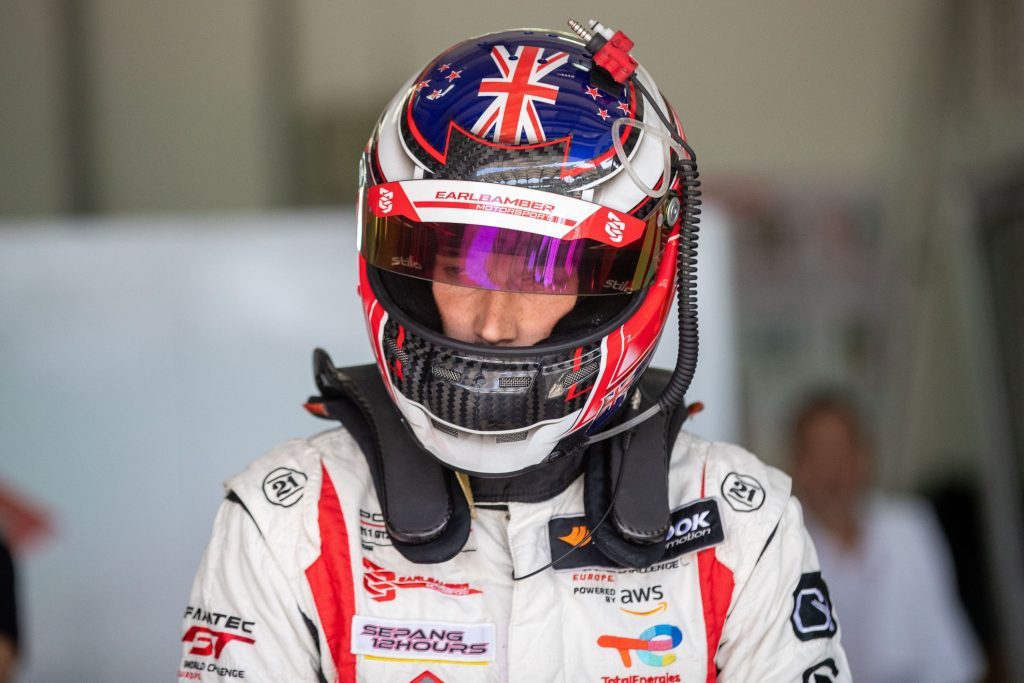 Where: Chang International Circuit, Buriram, Thailand
NZ Times:

Qualifying: Saturday 4.37 pm
Race 1: Saturday 8.30 pm
Race 2: Sunday 4.00 pm

How to watch: Live Stream (motorsport.tv)
New Zealander Reid Harker will partner Setiawan Santoso for Earl Bamber Motorsport Giga Racing in the opening round of the GT World Challenge Asia.
The duo will share the drive of a Porsche 911 GT3 R (992) in the Pro-Am class for the round which consists of two one-hour races on Chang International Circuit in Buriram.
Andrew Fawcett – GT World Challenge Australia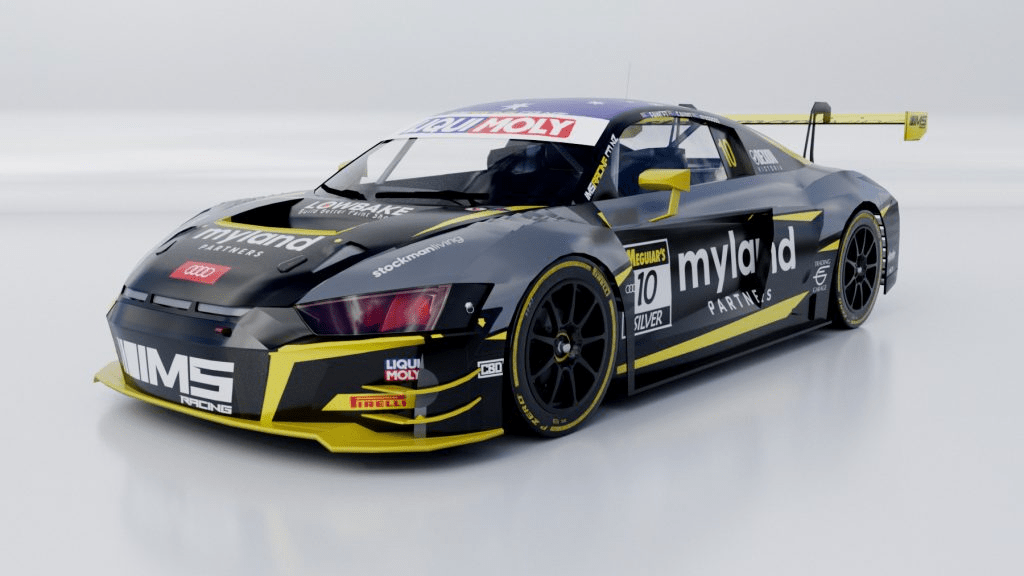 Where: Phillip Island, Australia
NZ Times:

Qualifying: Saturday 11.45 am
Race 1: Saturday 2.55 pm
Race 2: Sunday 2.50 pm

How to watch: Live Stream (Speed Series) (races only)
Andrew Fawcett will have Dylan O'Keefe alongside him for this weekend's GT World Challenge Australia round at Phillip Island.
The duo will share the Myland Audi R8 LMS Evo 2 in the Pro-Am Class over two one-hour races. They've already had some success this year, topping their class in the Bathurst 12 Hour along with Kiwi Daniel Gaunt.
Triple Eight Race Engineering won't be present in this weekend's event, instead opting to run their Mercedes AMG in the Asian edition of the championship.