We don't mean to make you feel old, but it has been 30 years since the Kia Sportage was first released to the world. So to celebrate, the Korean carmaker has equipped its 2024 model with a few new features.
Among the new additions is acoustic laminated glass in the front and second rows which is said to improve interior quietness. Eight airbags can now be found inside too, with the rear seats getting units on both the left and right side.
The new features will no doubt add to the Sportage's sales success, with the model selling over seven million examples since it was first launched in 1993.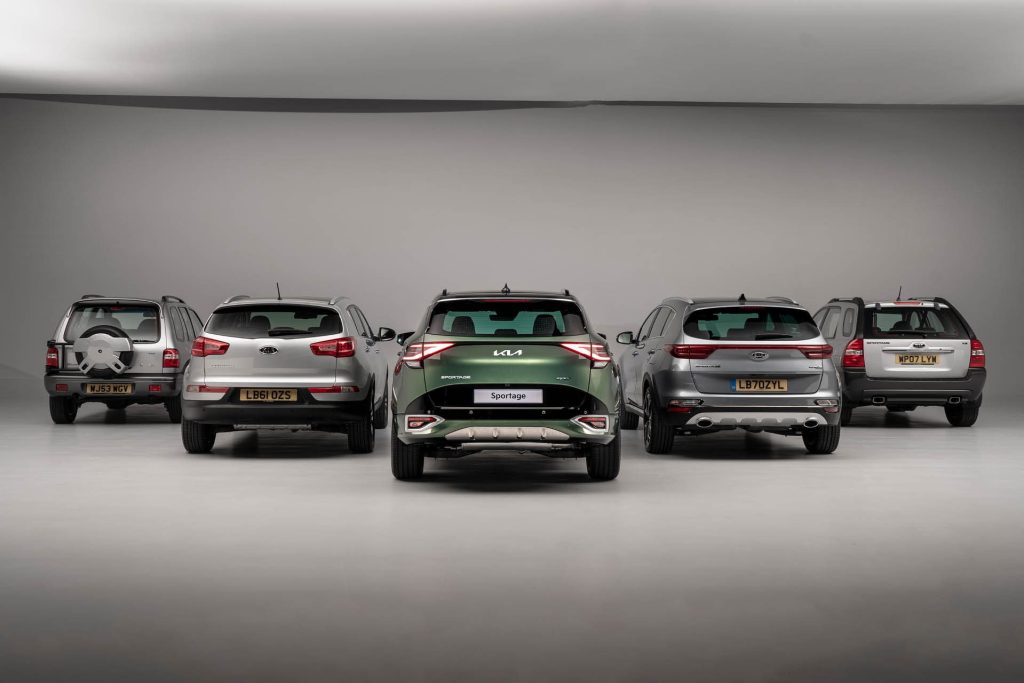 After starting life as a humble body-on-frame four-wheel drive in its first generation, it successfully established the Kia brand in the United States before shifting to a more comfortable monocoque platform design in 2005.
Things started to pick up when the SUV entered its third generation as it earnt various accolades and five-star safety ratings, no doubt cementing the nameplate in the minds of many.
In 2015, the fourth-generation Sportage was launched and became Kia's best-selling model for eight consecutive years, a claim which has continued into the fifth-generation model on sale today.