Kia's new EV6 is here, launching in New Zealand with prices starting from $72,990. That buys you the 'Air' RWD model with the 'standard range' (394km claimed) 58kWh battery. The good news is the Air RWD long range model (528km range according to WLTP testing) with the 77.4kWh battery also sneaks under the $80k rebate threshold, priced from $78,990. The other models are the $94,990 Earth long range (484km) which adds a motor upfront for AWD and the current range topper is the GT-Line AWD long range at $106,990.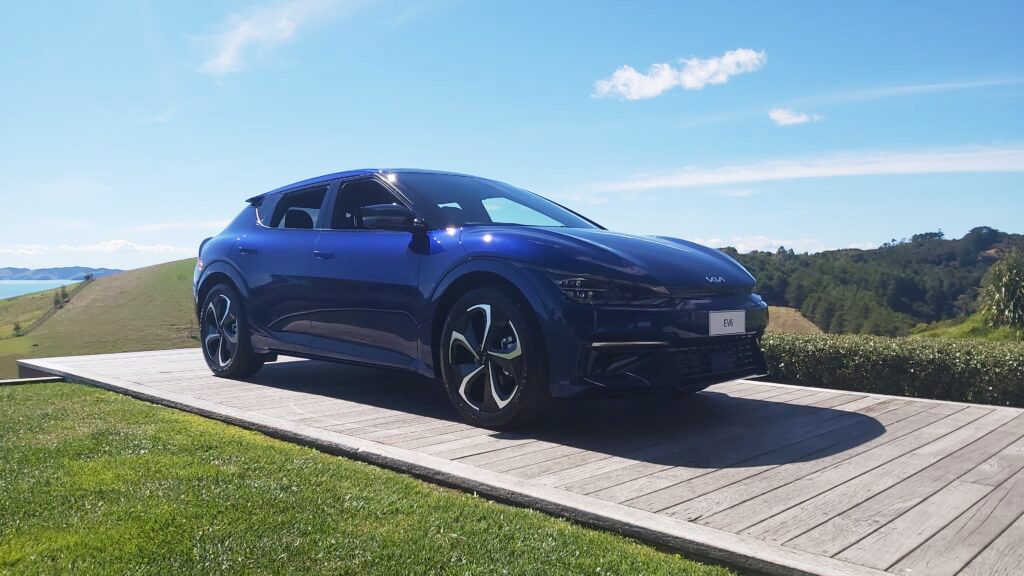 Kia has already pre-sold around 120 units and says short term, wait times will be rather extraordinary in the current market, being just two to three months. However, as demand increases, expect longer wait times of around six month for delivery. And if you're wondering, only one Stinger customer has decided to trade twin turbo power for the EV6 so far.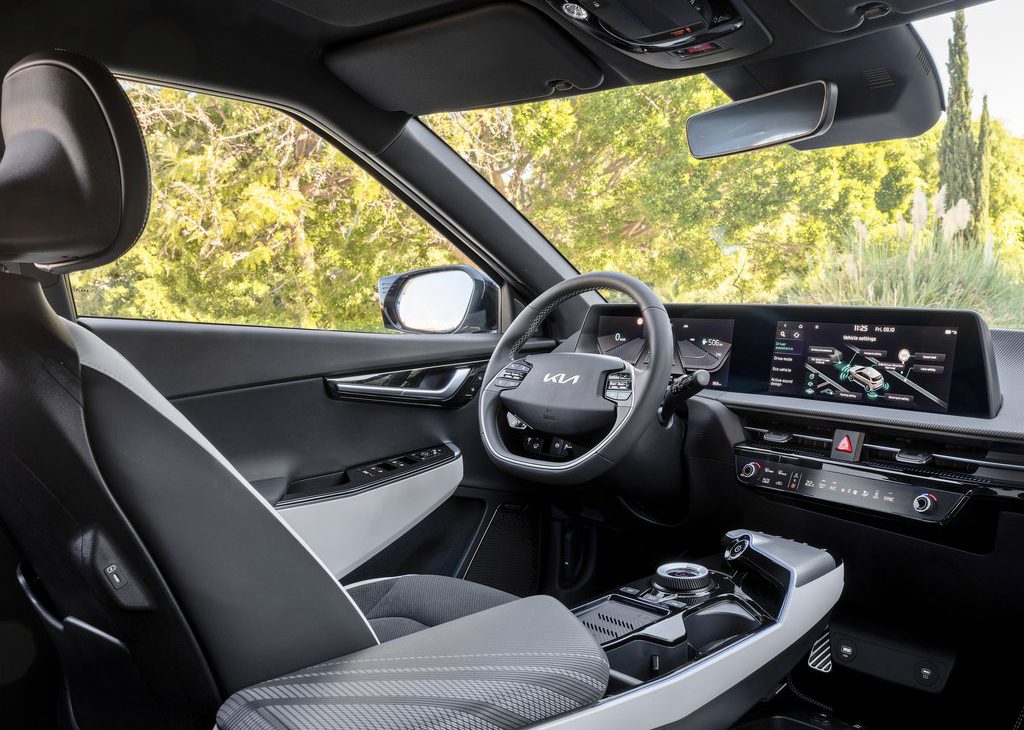 The car represents new territory for the brand, with variants surpassing the $100k mark for the first time, and the EV6 is also Kia's first dedicated EV, its Niro model also being available as a hybrid.
Long range models can be fitted with a tow pack enabling them to haul up to 1600kg braked, while the EV6 is capable of being charged from 10 per cent to 80 per cent in 18-minutes. The key word is capable, there are but a handful of super fast chargers able to deliver sufficient power to utilise the full capacity of its 800V charging system.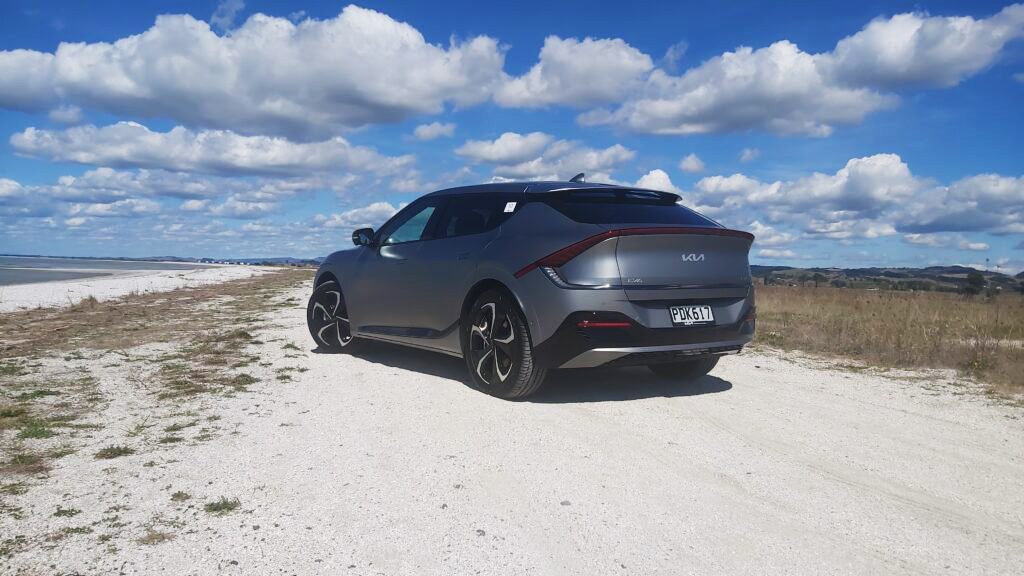 The EV6 has already won multiple awards for its styling, but it's been recognised as the current European Car of the Year too. It's a commanding car to behold; long, wide and low, it makes its presence felt. Behind the wheel, it has a well planted stance, all of its weight centralised and low. And it rides competently thanks to suspension tuning carried out in Australia, where road conditions are not unlike ours. It's enough for Kia NZ to claim the EV6 has 'a locally tuned handling package for Australasia'. The dual motor/big battery combo sees the GT Line with 239kW and 605Nm, enough to bless it with lively acceleration, 0-100km/h said to be achieved in 5.2sec. In typical electric fashion, it's the instant delivery that appeals. We're less fussed with the fake noise the car generates, though you can switch this off. It's one of the many customisable aspects of the EV6, you can even tailor the sensitivity of the brake pedal to your liking. The GT Line will be superseded when the real GT arrives in the early stages of 2023, with 430kW and 740Nm, promising a sprint time of 3.5 seconds. No word on pricing for that one yet however.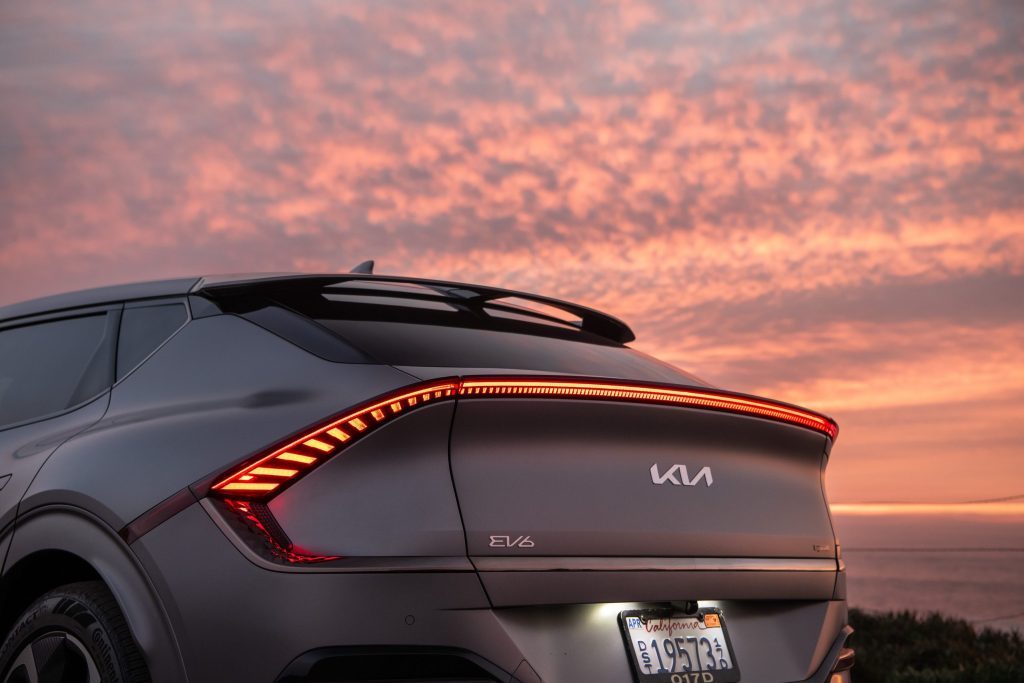 Even Kia NZ says it's hard to pigeon hole just what sort of vehicle the EV6 is, though if you have to give it a genre, officially it's deemed to be a medium SUV. However, its interior space is more ample than the usual players in this space. It has a wide cabin, and generous leg room in both rows, thanks in part to a flat floor. The boot space is ok, a claimed 520L.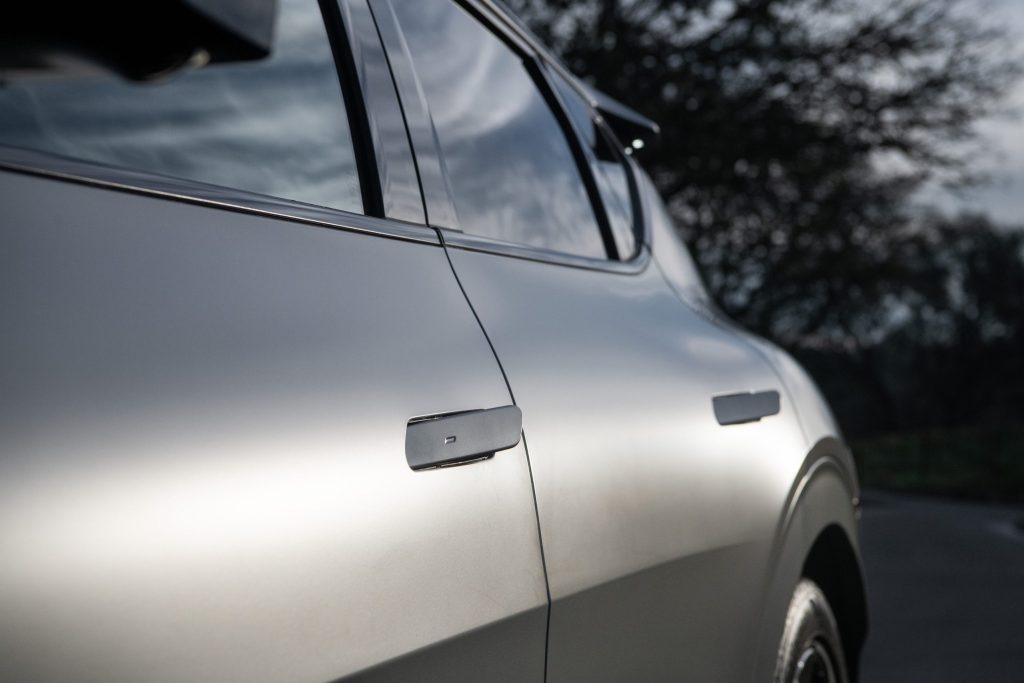 There's a plethora of driver and safety aids, the active cruise will slow for corners, there's lane change assist and evasive steering and braking intervention to mitigate intersection collisions. Other interesting features include remote parking, which is able to perform parallel manoeuvres while you stand alongside commanding it with the key fob, a Meridian audio system with 14 speakers and flush fitting door handles that pop up as you approach.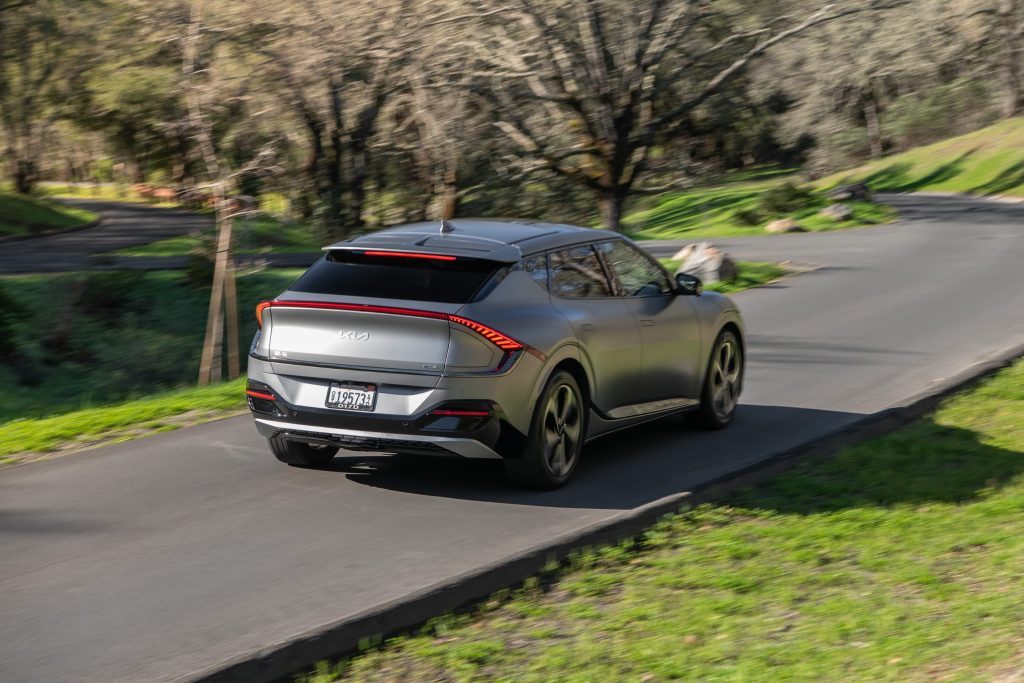 While the charging capability of the EV6 is impressive, it also features a 'Vehicle to Load' function, meaning it's a giant battery pack to power electrical appliances when you're out in the great outdoors. It is capable of discharging up to 3.6kW via a simple adapter that turns the exterior charging plug into a power socket with a standard three pin plug.There's also a 'Vehicle to Vehicle' capability to charge other electric cars that may be stranded.
Look for a more thorough evaluation of the EV6 in the coming issue of NZ Autocar magazine.