Kia's latest Carnival is the perfect wagon for the big family. But is it enough to tempt them away from a large seven-seat SUV?
We reckon the Kia Carnival has an interesting name. Historically speaking, the Carnival was a time for Christians to indulge in street parties as they gorged on meat and quaffed wine before having to give such culinary pleasures up during the season of Lent. It's therefore likely many a young one would have been born nine months post-carnival. In modern times, attending too many carnivals would likely see you needing something like the biggest Kia to cart the family around in.
And eerily enough we drove the latest, fourth-generation Carnival during the traditional period of the carnival in late February. Thankfully there was no overindulging on our part and so the family still only requires the first two rows of seating in the Carnival. Yet there's a lot more space for those whanau that have more, with room for up to eight on board and all their kit and kaboodle.
Kia's new bus is now larger, some 5155mm long, and riding on a 30mm longer wheelbase to deliver 'unrivalled passenger space'. It's a smidge wider as well, at almost 2m. Kia's gone all out to deliver an interior that should suit most big families. The layout sees the second row with three individual seats, each generous enough to fit an adult comfortably. These all slide to suit, the outboard pews easily zipping forward and tilting at the touch of a button to give access to the rear. The centre seat has a few tricks too. It can be folded flat into a table of sorts, you can unclip it from its runners and turn it to face rearwards in order to position a child's seat more safely, or it can be removed entirely. The seat is fairly heavy but chug a can of spinach and it's a straightforward operation.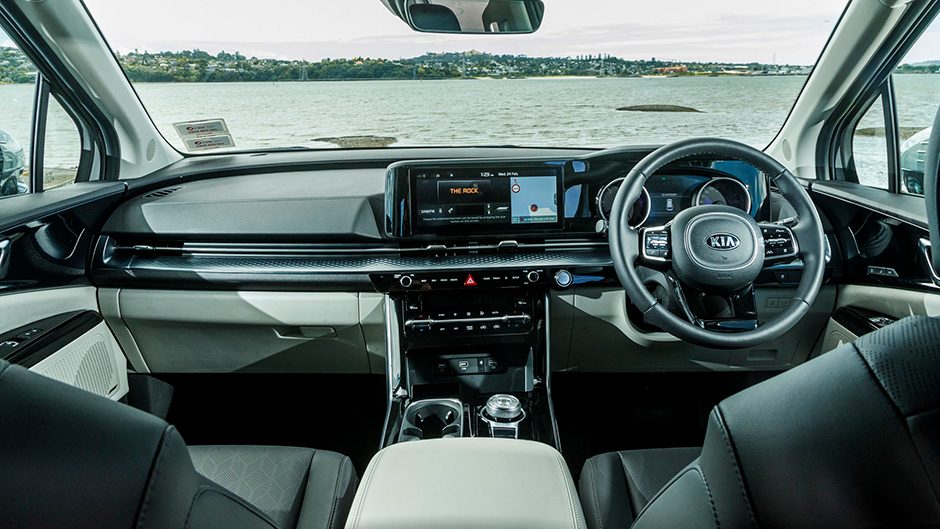 There are three more seats in the back row, the bench split 60/40. If you're expecting quintuplets, there are five Isofix and top tether anchor points. One aspect of the MPV that can't be rivaled by seven-seat SUVs is the ability to have all seats in use and still have plenty of boot space left over. In the new Carnival, that's a claimed 627L as a longer rear overhang gives more luggage space in the deep recess behind the last row of seats. The third row folds relatively easily (two hands required) into that space, and in five-seater mode you have a massive boot (no actual figure given but we'd estimate 1200-ish litres). This would be a great rig to take the family camping. And there are roof rails too to strap stuff up top or you could hook up a trailer, as this is rated to tow up to 2000kg. Fold all the seats in the rear and you've got a van-like 2785L for cargo hauling.
It's quite a stylish looking thing, for a van. Kia is said to have imbued the Carnival with 'SUV-inspired forms and surfaces'. A shorter front overhang and repositioned A-pillars help create a longer bonnet line where the old Carnival had a stubby snout. A longer wheelbase and extended rear overhang stretch the proportions and with blacked out A- and B-pillars there's a floating roof effect.
There are three Carnival variants, differing in spec only, starting at $59,990 for the EX, the Deluxe is $69,990 and Premium, on show here, is $74,990. Kia has you covered in a servicing way for the first three years or 45,000km. Its underneath bits are shared with the new Sorento so compared with the old model there is a new suspension set-up to deliver a 'dynamic character' according to Kia. All three models use the familiar 148kW/440Nm 2.2-litre turbodiesel, also from the Sorento, while in the Carnival it is matched to an eight-speed auto and only drives the front wheels.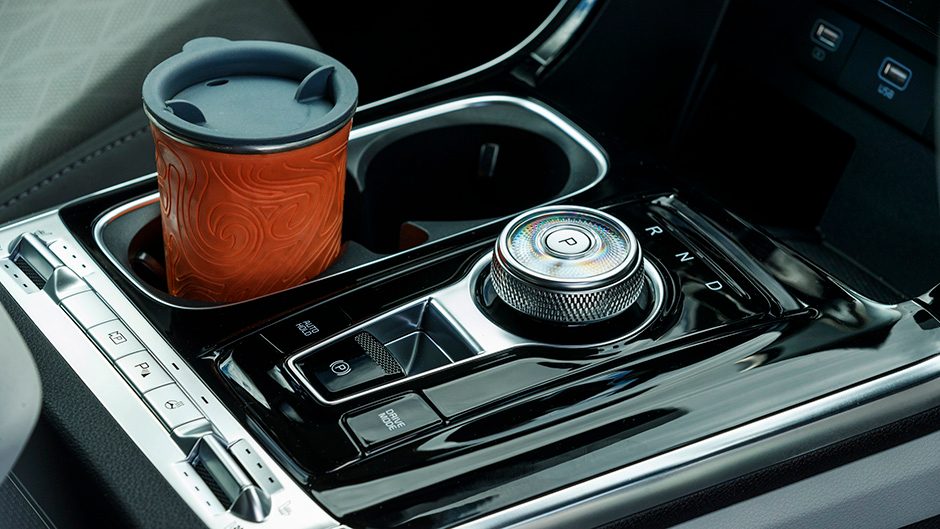 Most passengers were fairly impressed-slash-surprised with the cabin; it's rather flash with some swish detailing, trims and quality plastics. The Premium model gets an ornate shift-by-wire dial in place of the usual gear lever adding to the wow factor. There is plenty of handy storage up front with a big centre bin for all the hand sanitiser you have to carry, lots of cup holders spread throughout the cabin, and charge points (seven USB ports and a wireless charge pad) for everyone's devices.
The 12.3-inch touchscreen features bright resolution and quick response times, while Android Auto and Apple CarPlay feature. There are 12-speaker Bose sounds for the Premium, should you need to drown out the screaming from the rear. A lot of extra features are found on the Premium model, such as heated and ventilated seats and a warmer for the tiller, though a self-parking feature might have been an idea given Carnival's immense size.
Even so, this is pretty easy to pilot. It's got a cushy ride, the road noise is well contained and there's good vision from the semi-command-type driving position. The steering is light but, being long of wheelbase, it has a bigger than average turning circle. But then you don't get the interior space without the physical size. Helping with parking duties is a surround view monitor and proximity bleepers and, once docked, the blessing of the MPV is the twin side sliders. There's no risk of kids smashing the doors into that classic Mustang you have parked alongside and, being powered, they give the driver more control over the entry and exit of the bods on board. The doors can be remotely fired off the key fob too as you approach.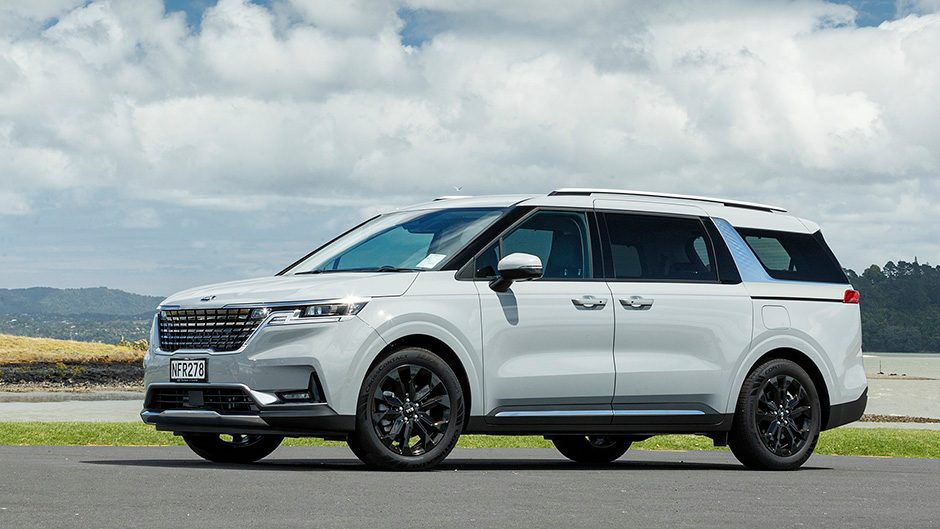 Those Sorento underpinnings means it's a reasonable drive as well. The ride at highways speeds remains pleasant, yet it heads into bends willingly and resists understeer well. Being wide and long brings a decent sense of stability too. The diesel delivers with plenty of urge whenever you need it and the auto serves it well. Although there are various drive modes, Smart is all you'll need, adapting to the whims of the driver. The only thing with the front-drive layout is the occasional wheel squeal during take off when you're running a bit late. Busy parents will understand that occasionally you'll need to hit the gap to ensure the kids get to gym on time after having dropped their siblings at soccer. But the traction control is well tuned so it will ensure you have the grip to get across the intersection without causing an incident. It's fairly spritely considering its mass, and is not too far behind the Sorento's sprint times to 100km/h. The average fuel consumption claim is 6.5L/100km, whereas we recorded 8.9L/100km including some enthusiastic driving, so you'll probably get it into the low eights with a more usual mix of suburban and motorway ramblings.
It should keep the family out of trouble on the road with a swag of safety tech, including things like forward collision avoidance assist and active lane keeping (both made possible with the move to electric steering), pedestrian and cyclist detection for the collision mitigation systems, blind spot collision avoidance assist and a safe exit assist that warns of oncoming traffic when disembarking. While the active safety minders are a blessing, the self steering function of the active lane keeping is a bit of a menace, constantly taking over, to the point it becomes a fight for control. It's not long before you switch it off during each journey. It was about the only aspect of the Carnival we really didn't like, not bad considering it's an MPV, something that has been considered deeply uncool for some time.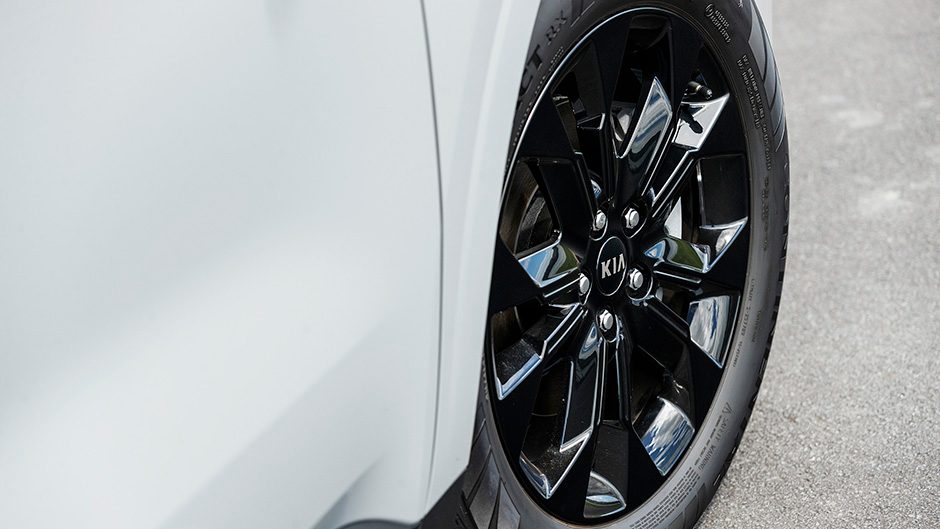 And so given MPVs aren't overly popular with new car buyers, the competition is limited. There are a few van-based things like the Toyota Granvia and VW Multivan but this is a better drive and more versatile, and more affordable/better specified than the VW for sure. The recently updated Honda Odyssey is another to consider; it's not quite as cavernous, but is cheaper.
The Carnival is a better family car for most than a seven-seater SUV with a more spacious and versatile interior including a much larger luggage capacity. But whether you can get over that MPV stigma is the pachyderm in the room
| | |
| --- | --- |
| Model | Kia Carnival Premium |
| Price | $74,990 |
| Engine | 2151cc, IL4, TDI, 148kW/440Nm |
| Drivetrain | 8-speed auto, front-wheel drive |
| Fuel Use | 6.5L/100km |
| C02 Output | 170g/km |
| 0-100km/h | 9.51sec |
| Weight | 2089kg |