A trio of Mopar concept vehicles will take centre stage at this year's Specialty Equipment Market Association (SEMA) Show in Las Vegas, with the Jeep's CJ Surge Concept 'Electromod' being the highlight of the bunch.
The concept aims to explore a way in which enthusiasts can electrify their classics as the car industry says goodbye to internal combustion engines.
Also on show are two RAM models that showcase a "truckload" of new accessories set to go on offer to the public.
Jeep CJ Surge Concept 'Electromod'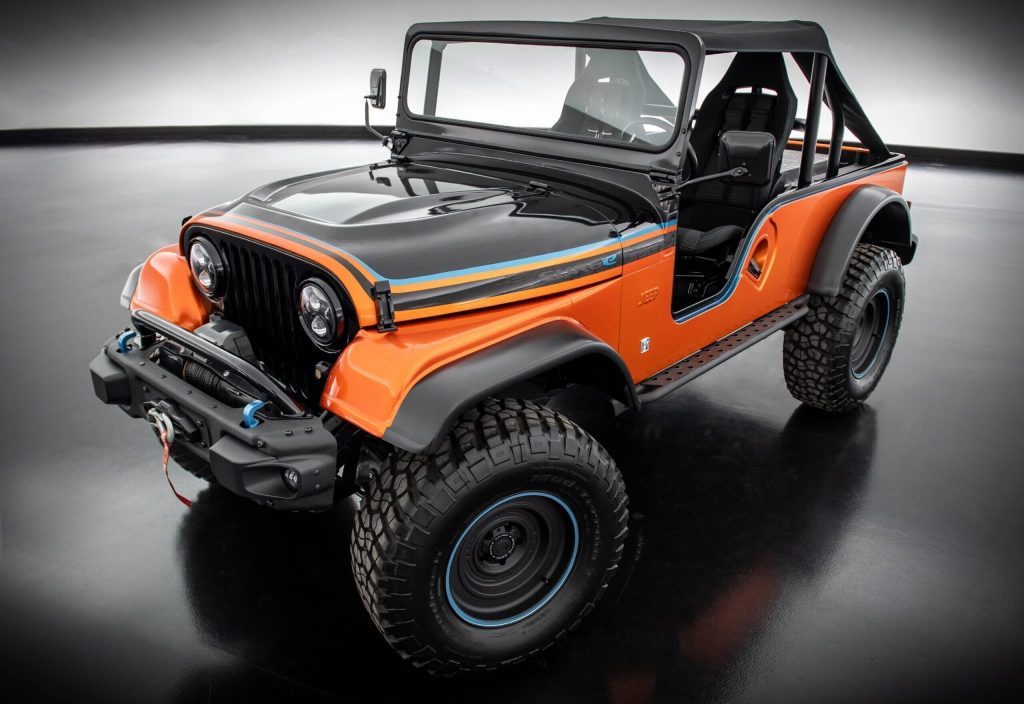 As the car industry shifts its focus to electric mobility, it's important that it doesn't leave the classics behind. And that's exactly what Jeep has done with its CJ Surge Concept.
The four-wheel drive has been custom designed and engineered to explore how Jeep can keep its classics on the road in the future. It features a purpose-built, battery-electric propulsion system. The goal of this kit is to offer enthusiasts with a way to convert classic or current cars to fully electric vehicles.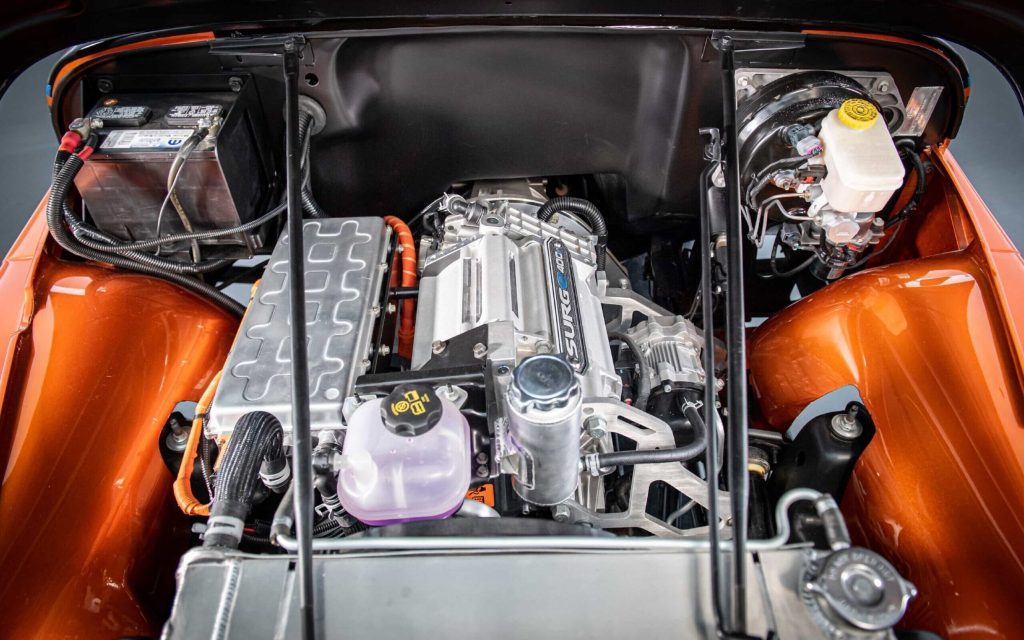 What is essentially an electrified restomod, or electromod, the CJ features a 200kW electric motor that sends power to all four wheels. The 400 volt system draws power from a 24 module, 50kW lithium-ion battery pack while the motor sends torque through a two-speed transfer case.
In true Jeep nature, the concept rides on 35-inch BFGoodrich all-terrain tyres paired with a 2-inch lift kit. Capability also extends to its axles with two Dana 44 Crate units helping the concept crawl over any rocks and boulders in its way.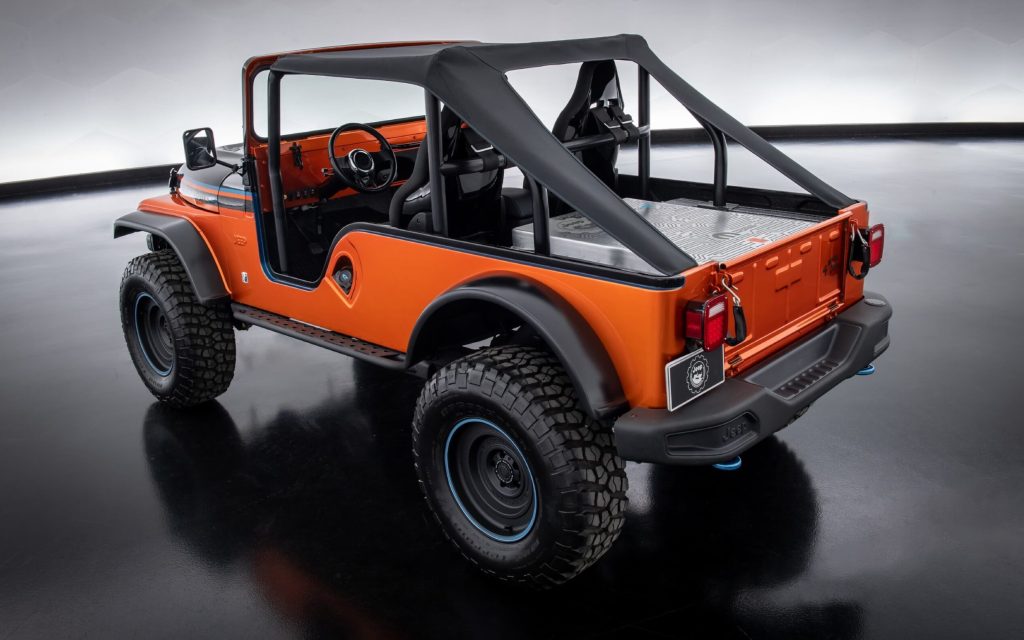 The exterior design retains the same classic proportions of the CJ which have been emphasised by its Copper Canyon body colour, with contrasting gloss black and blue graphics and striping decals.
Plenty of underbody protection has been added with front skid and bumper plates, as well as rock rails.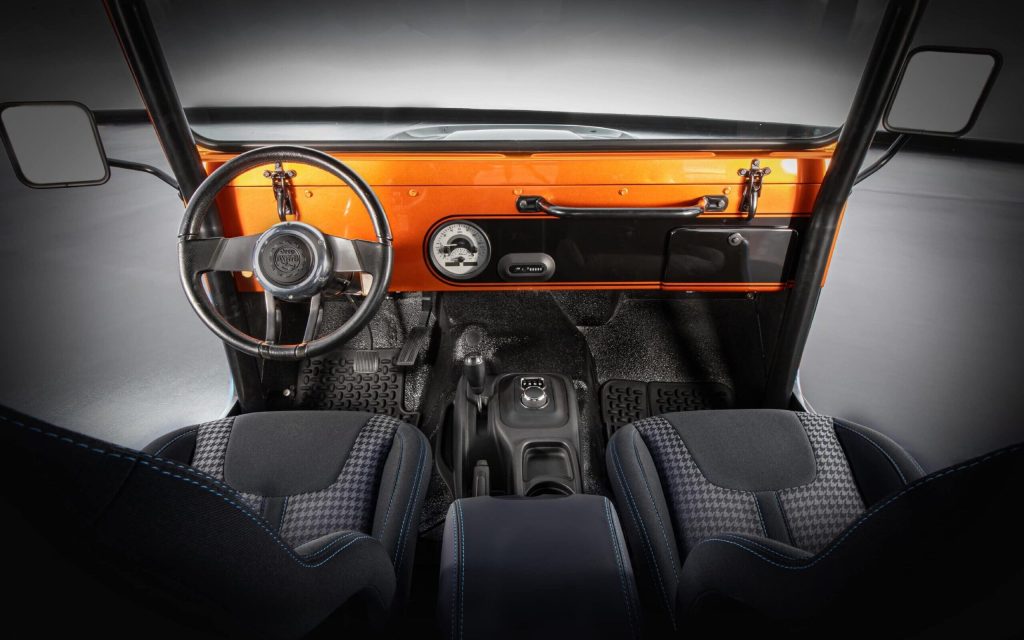 The open-air cabin is surrounded by a custom-built roll cage with a "bikini top" cover that offers shade and cover from the elements.
RAM 1500 TRX Gold Shot Concept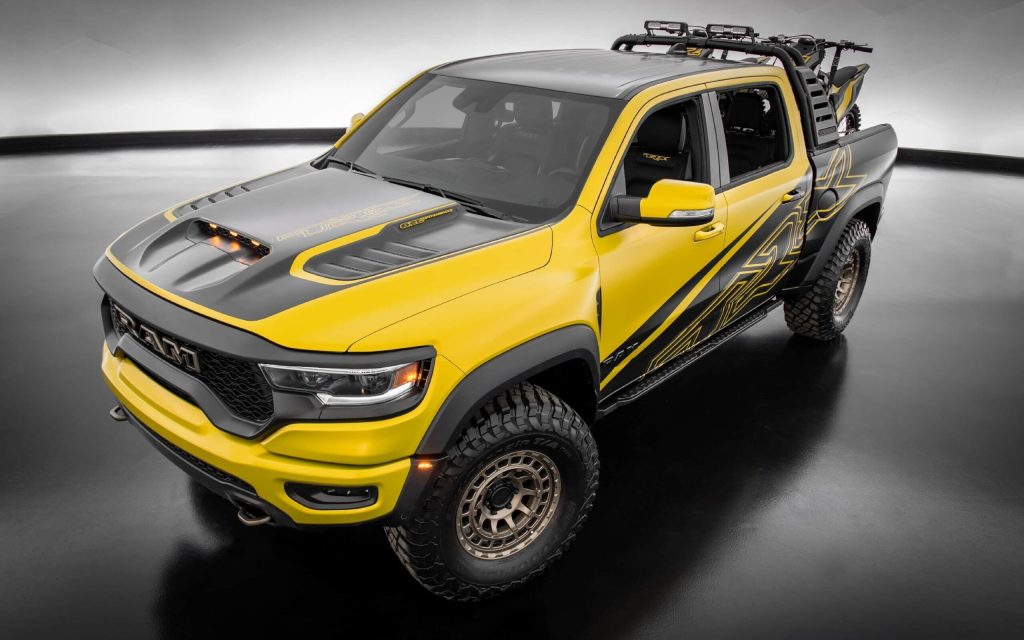 Second in line at the SEMA show will be a custom RAM 1500 TRX Gold Shot that has been created as the perfect toy hauler for any motocross enthusiast.
Based on the high-performance TRX, the Gold Shot stands out with a striking satin yellow and black paint scheme with large "TRX" graphics adorning the truck's sides.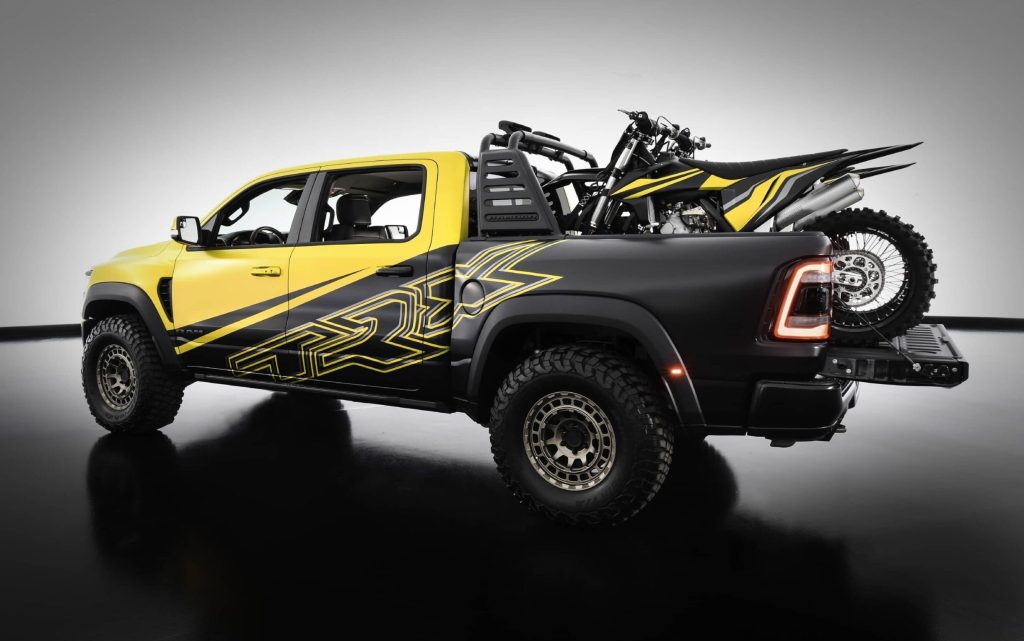 Designers soon found one dilemma after fitting the truck with 37-inch BFGoodrich tyres and that was how someone would be able to load two bikes into its bed. With that in mind, a Mopar bed step has been fitted that lowers for easy access.
A pair of 14-inch LED lights have been added to the RAM's rear-mounted accessory bar while the front and rear undersides feature custom skid plates that increase its approach angle by up to 32.5 degrees. Side-mounted rock rails have also been fitted.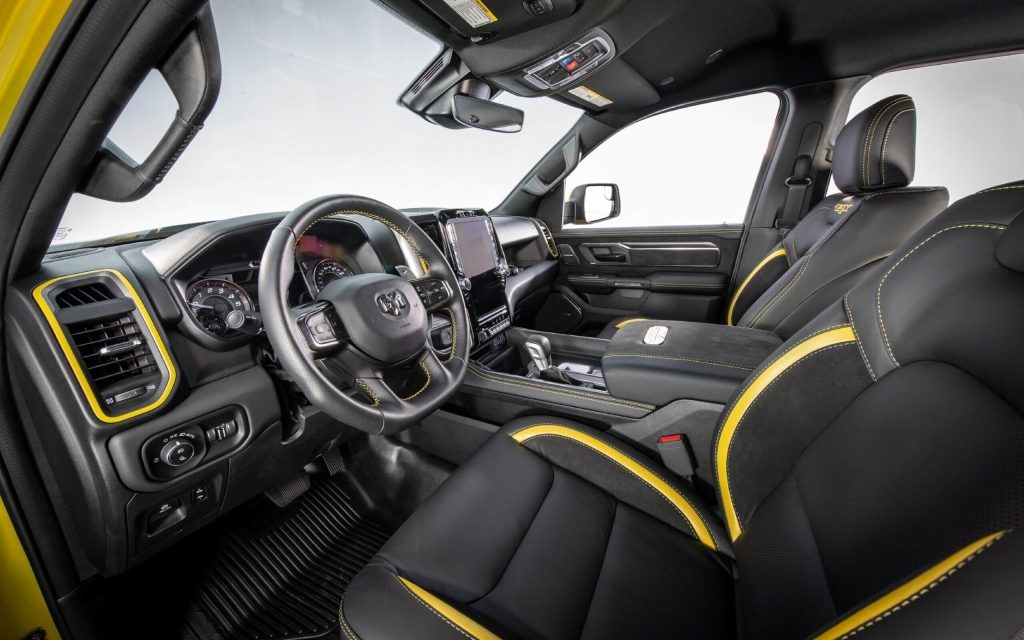 Inside sees sports seats wrapped in Capri leather with perforated Alcantara inner bolsters which are held together by unique gold stitching.
RAM 1500 Backcountry X Concept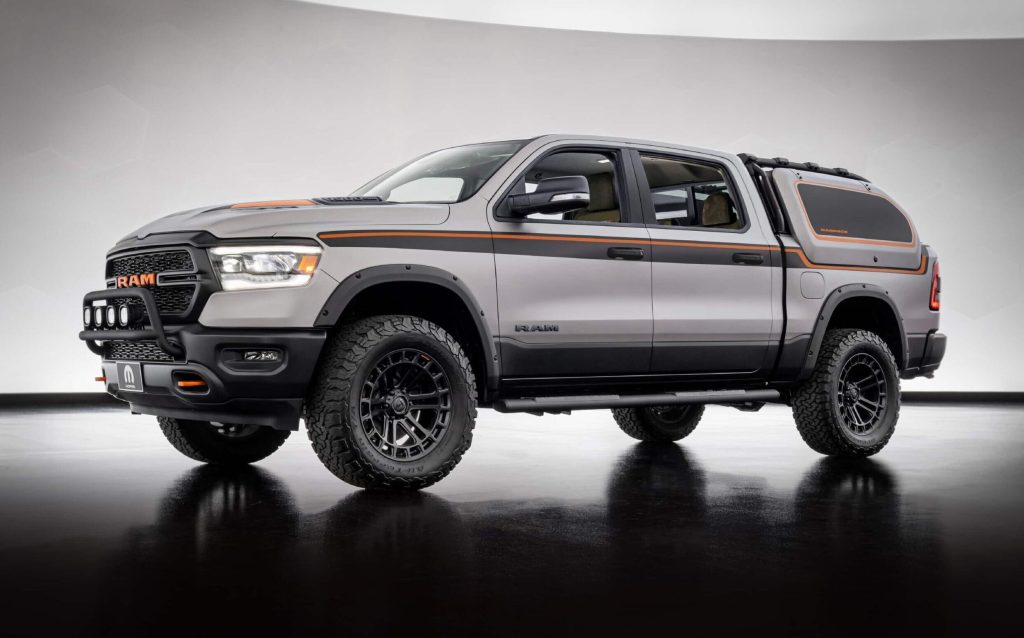 Combining work and play is the RAM 1500 Backcountry X Concept which features an exclusive cargo management system to increase storage space without compromising the functionality of the pick-up bed.
Storage capacity has been increased by more than 68 per cent through two compartments on either side of the bed which can be accessed via a carbon-fibre hatch.
Gear and accessories can also be mounted to its Thule crossrails above the bed while two 2-inch LED lights illuminate the storage space below.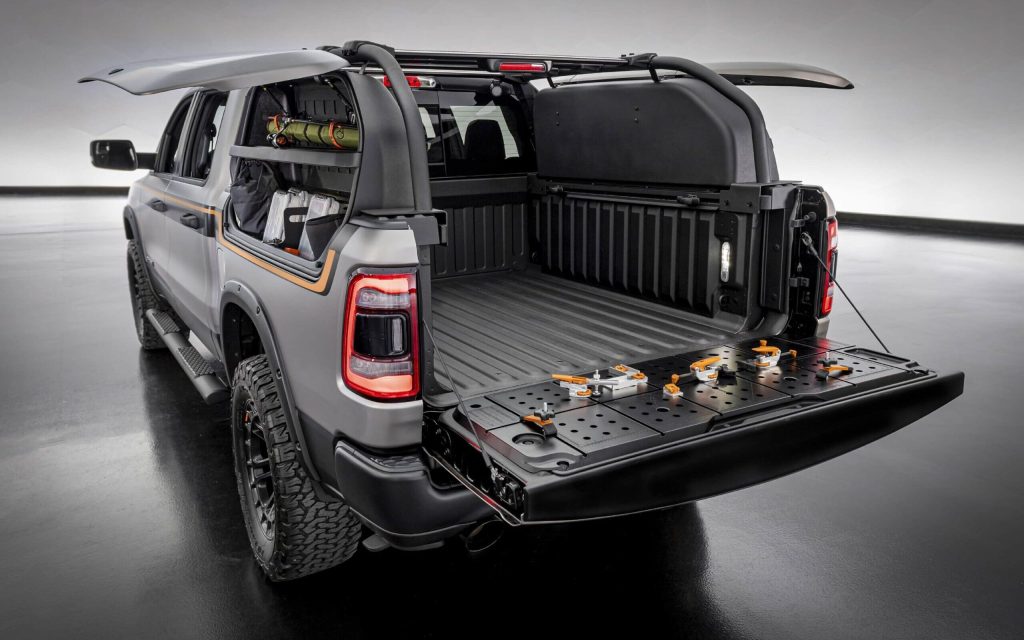 The inside of the tailgate features a workbench containing conversion charts, an angle finder and woodworking hardware.
Accessing job sites has been made easier via a 2-inch lift kit with FOX shock absorbers while 37-inch BFGoodrich tyres ensure traction on any loose surface.
The exterior has been finished in a two-tone matte silver and black scheme while contrasting orange stripes line each side of the pick-up and its bonnet.
A tubular grille guard is mounted up front which houses four 5-inch LED lights.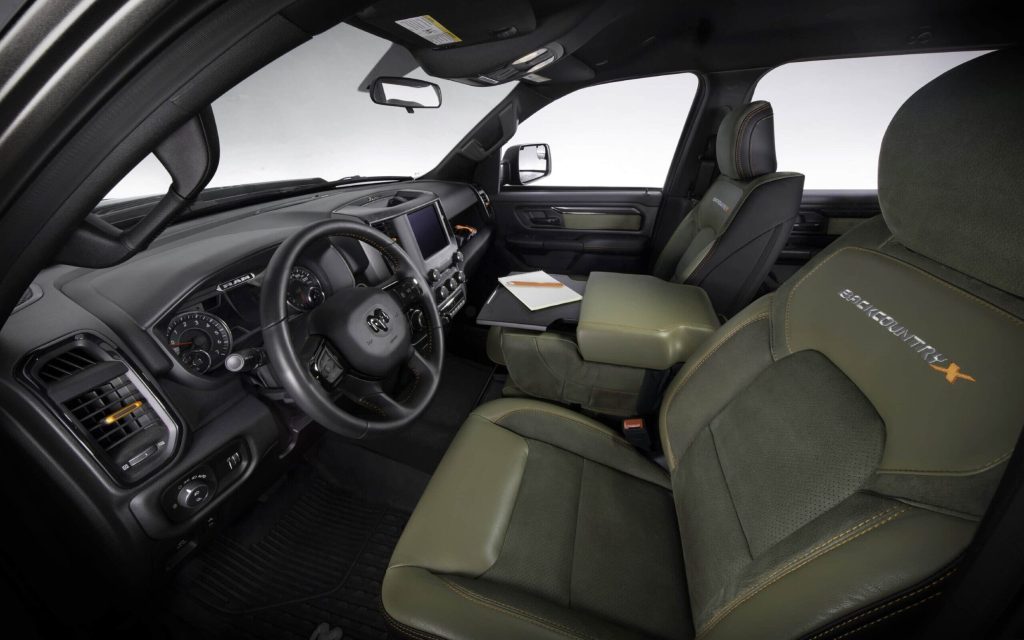 Inside, two green-coloured bucket seats adjoin orange stitching that can be found on the steering wheel, door panels and armrests. A custom work surface can be deployed between the front seats.
More concepts on show
SEMA will see even more custom Jeeps on show including:
Jeep Gladiator D-Coder Concept
Jeep Grand Cherokee Trailhawk 4xe Concept
Jeep '41 Concept
Jeep Wrangler 4xe Birdcage Concept
Jeep Wrangler Magneto 2.0 Concept
Jeep Wrangler Rubicon 392 – 20th Anniversary Concept
Two customised classic Mopars will also make an appearance including:
1970 Dodge Challenger TA, painted Vitamin C Orange and powered by a Hellcrate Redeye 6.2-litre supercharged HEMI V8 crate engine
1971 Plymouth Barracuda, painted factory B5 Blue and powered by a 426-cubic-inch HEMI V8
The 2022 SEMA Show will get underway on Wednesday, 2 November and run until Saturday, 5 November.