If you're planning on going up against a mob of baddies by means of vehicular warfare in the near future, you might be interested to know that one of the 1973 Aston Martin V8s used in the 15th James Bond film, The Living Daylights, will soon head to auction.
The car made its appearance alongside British actor Timothy Dalton in the 1987 film which was his first time playing secret agent 007.
After changing hands a number of times since the movie's production wrapped up, the Aston is now being sent on its next mission where it will be auctioned off in Monterey, California, courtesy of RM Sotheby's.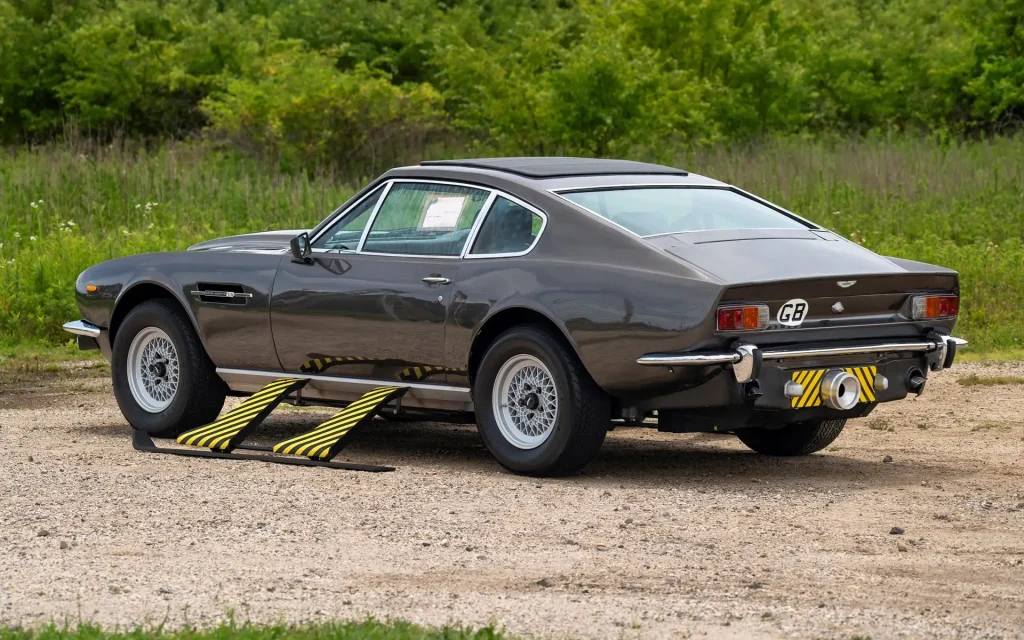 After starting life in 1973, finished in metallic green, the star car was later acquired by film studio EON Productions in 1986 and subsequently modified. It's worth noting that four real Astons were used during filming, of which this is one of, with the rest being fibreglass copies.
To make it look the part, the studio fitted the V8 with new rear bodywork that resembled a later model, while updated wheels were also installed alongside the application of Cumberland Grey paint.
It wouldn't be a bond car without a suite of Q gadgets though, which is why the car features pop-out skis that were deployed on screen when its wheel was blown off by a tank. A rocket booster is also present at the rear (which actually shoots flames) and was used to give Bond enough speed to make it over a jump at the end of a chase scene in the film.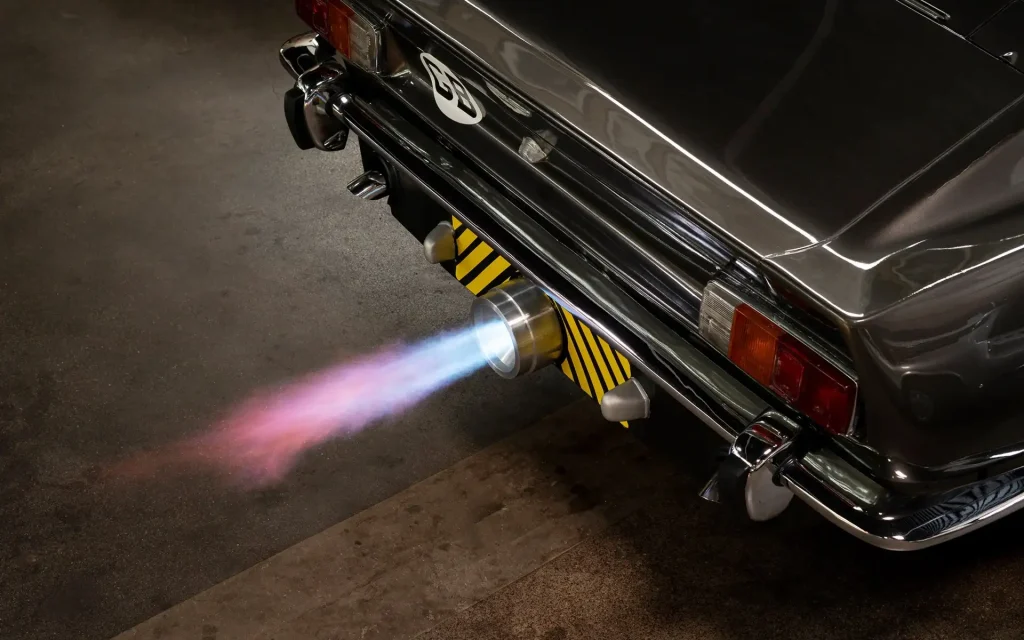 Unfortunately, the Aston had its original engine and automatic gearbox ripped out as it was destined to be driven into a snowbank at the end of a big action sequence. Who knows if this particular car ever did, but you'll be pleased to hear that the current owner has returned it to the road after fitting a carbureted V8 and a ZF five-speed manual.
RM Sotheby's expects James Bond's Aston Martin V8 to fetch between $US1.4 to 1.8 million ($NZ2.6 to 2.9 million) when it goes under the hammer on 18 August 2023.