For 2021, Jaguar has enlivened the F-Pace with some new engines, sharper styling, revamped interior and added tech. We check the pace of the six-pot P400 HSE.
Following the recent night launch of the facelifted F-Pace range, we got some seat time behind the wheel of the P400 R-Dynamic HSE, arguably the pick of the bunch we sampled that evening, providing you're not averse to the idea of shelling out $136k for your next luxury-sport SUV. For this latest update is not only a better looking product, especially on the inside which is transformed, but it is also packing new motivation that suits it rather well. There's nothing much wrong with the entry-level offering, the P250 running a 2.0-litre turbopetrol and rounding things down to $100k, as before, but the buttery smooth engine under the hood of the P400 really does pack a velvet punch.
And it's this new engine that is undoubtedly the centrepiece of the P400, being up to the minute in so much as it's a mild hybrid 48-volter, and with seemingly effortless power, being a twin-charged in-line six (attached are an electric supercharger and a twin-scroll turbocharger). There's also continuously variable valve lift, and the power runs through an eight-speed auto, driving all four wheels, as with all F-Pace models.
In total, you're looking at something with 294kW (almost 400hp) and 550Nm. Moreover, being an inline six it has its own distinct voice, reminding of other Euros from back last century when the straight six prevailed. The former V6 supercharged engine used to wail away, but this is much more refined and subdued.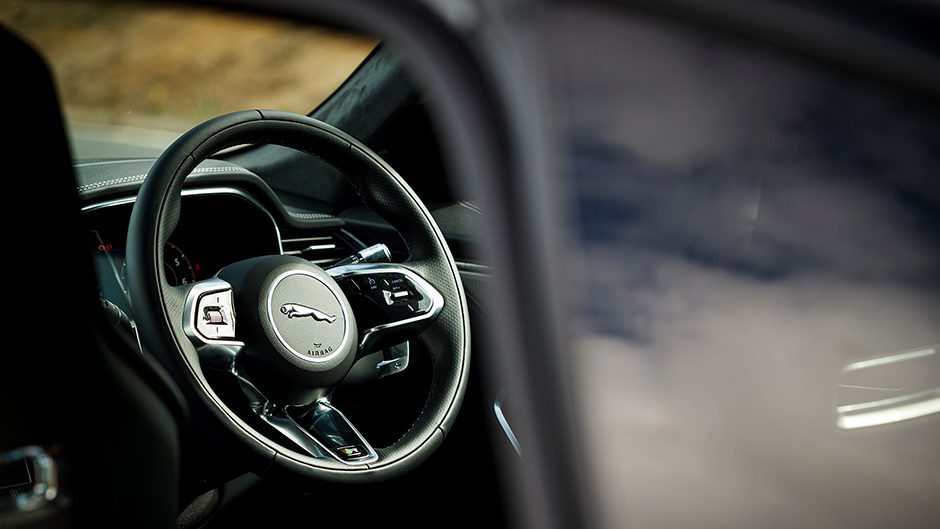 Jaguar reckons the P400 will hike to the open road limit in 5.4sec, but we couldn't quite manage that. Try as we might, 5.7sec was as good as it got on the day. Our cars come loaded with specification and indeed when on our four-corner scales it was a surprise that this predominantly aluminium built machine weighed in at just under 2.2 tonnes fully fuelled. How does that compare with the former model? Five years ago when we drove the F-Pace S its supercharged 3.0L V6 pumped out a similar amount of power, 280kW, but not quite as much torque at 460Nm.
However, it was also not as gravity affected as the new model, tipping the scales at just under two tonnes. And for that reason, it proved ever so slightly quicker on the performance front, the sprint 0.3sec faster, while for the 80-120 there was just three hundredths in it.
However, Jaguar didn't develop the new engine just for performance reasons. Back then the F-Pace used around 11L/100km in our hands but in the mild hybrid we eased into single figures no problem, with a best of 8.6L/100km cruising on the open road. Jaguar rates mean fuel use at 8.9L/100km. It will use less gas because where previously peak torque required 3500rpm, now it's on tap from 2000rpm.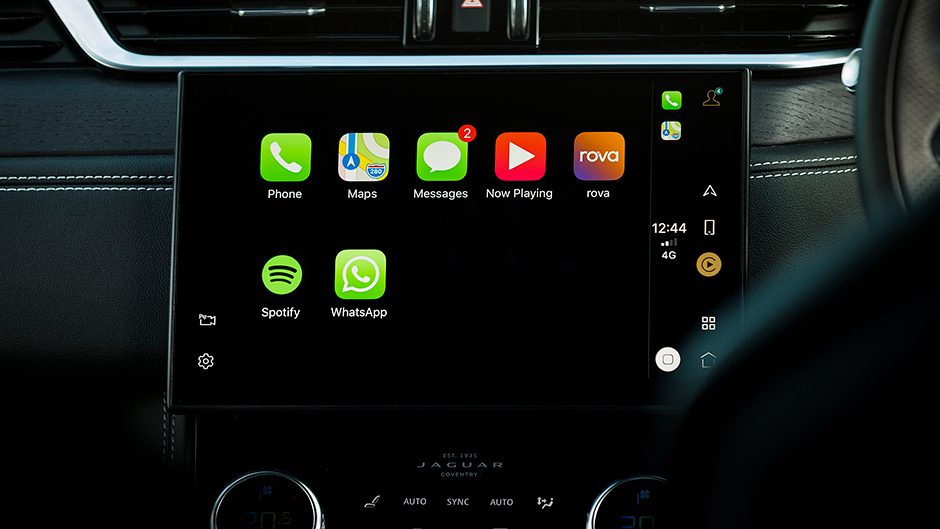 And that's not a bad trick given the newbie weighs more, but then it also comes much better equipped than when we last drove it. Back then, many of the safety items were cost options, but that's no longer the case as safety has become a higher priority across the board.
The base F-Pace comes with a surround camera, lane keeping, and traffic sign recognition, while HSE adds BSM, RCTA and adaptive cruise control. It also gets adaptive damping. There are plenty of options and a dazzling array of accessories too. Our particular vehicle featured a head-up display ($1050), red brake calipers ($650), 22-inch alloys ($850), a black exterior pack ($1000), and a Meridian surround sound system ($450). Also fitted as cost options were a fixed panoramic roof ($2650), a gesture-controlled tailgate ($350), wireless charging ($300), privacy glass ($900), aluminium trim ($500) and an air quality filter and cooled glove compartment ($350). So the grand total was almost $145k. That's just a few thousand shy of the PHEV model which uses significantly less fuel (claimed 2.3L/100km) on account of it operating as an EV for roughly 50km. The downside, price aside, is that you sacrifice some luggage capacity (700 vs 790L).
But we're not here to plug the PHEV, as it were. We're here to explain how much improved this facelifted Jaguar is compared with before. It's not like it didn't look swell previously but it's more than that now, more up for it, with the new sculpted bonnet, enlarged grille, redesigned bumper and air intake and slimline LED quad headlamps with DRLs incorporated.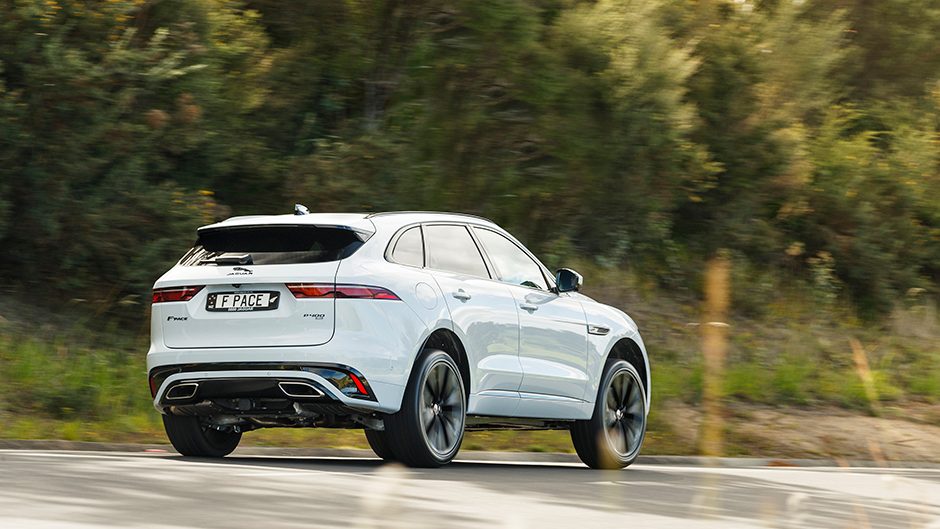 It's the cabin that is, if anything, even more transformed. Reminding vaguely of Velar with TFT instruments, a faster and brighter 11.4-inch Pivi Pro touchscreen, all the hard plastics gone and a sports wheel borrowed from I-Pace complete with flash aluminium paddle shifters, it looks designer modern. Moreover, it's always connected, and can handle over-the-air updates. There's nice trim too, with lots of piano gloss black, and the new seats, 14-way power adjusted, heated and vented, are divine. We like that the heating and venting elements are so easy to adjust on the same knob that delivers dual zone temperature. Also new is a stubby conventional shift lever, the circular device now used for changing drive modes which you seldom need to do anyway.
Like we said, this is just an effortless drive, urge building progressively with revs. It pulls easily in the teens for urban trawling, is working well from 2000rpm onwards out of town, and better yet from 3000-4000rpm. At 100km/h the engine's inaudible on 1600rpm in eighth, with fuel use in the low eights. Even with the big 22-inch wheels it glides along nicely in Comfort mode and, as is so often the case nowadays, the F-Pace handles convincingly enough in the default mode so Dynamic is seldom necessary. Perhaps reserve this when you're at the circuit using your G meter and lap timer. Besides, we preferred the reduced steering heft in C mode. Slot the lever left for a bit more engine pep when overtaking or use the paddles but D to S and back is simpler. And that's the nice thing about the P400; it's so undemanding to drive. There's not much in the way of aural drama either, just the purr of the forced straight six.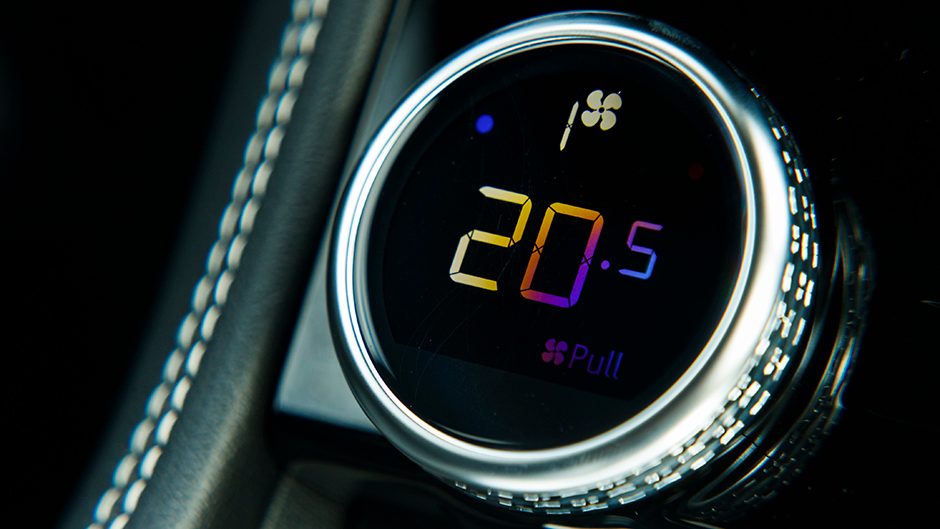 This rides on the same chassis as before, dubbed D7a but suspension tweaks are said to have improved the ride and handling mix. Given how luscious it is in C mode, we'd say they're right. Get frisky and the adaptive damping, torque vectoring by brake and 51/49 weight split ensure interactive and composed handling. It's a class cat, er, act.
Almost as impressive are the brakes in this, big 380mm vented discs up front helping to haul this back from 100 in a best of 32.68m and it was consistently below 35m.
We drove the Range Rover SVR the following week and, hand on heart, if I had the choice between them I'd have garaged this one and pocketed the $100k difference. There's a weight point with SUVs beyond which they begin to feel unwieldy and the F-Pace hasn't quite crossed that line. Plus it looks more feral cat than ever now. We rather liked our brief spin in the $100k model too. So long as you don't mind spending less on gas each month, and a bit more time overtaking, that's also worth considering.
| | |
| --- | --- |
| Model | Jaguar F-Pace P400 R-Dynamic HSE |
| Price | $135,900 |
| Engine | 2995cc, IL6, T/DI, 295kW/550Nm |
| Drivetrain | 8-speed auto, on-demand AWD |
| Fuel Use | 8.9L/100km |
| C02 Output | 202g/km |
| 0-100km/h | 5.74sec |
| Weight | 2180kg |