The Chevrolet Camaro appears to be a nameplate wedged firmly between a rock and a hard place. As previously reported, the model has been on struggle street for a few years now thanks to slumping sales relative to the Ford Mustang and Dodge Challenger.
All of this makes this render released by General Motors Design, an official GM group, on Instagram even more intriguing.
Posted on the account late last month, the aggressive Camaro sports some incredibly aggressive aero; from the hefty canards on the front fenders that follow the same design line as the portals for the brake ducts, to the added dimples on the edges of the grille and under the headlights, to the huge rear wing.
It's a mean looking thing, and obviously struck a chord with the firm's followers; almost 8,000 of them liking the post. 
The render has prompted speculation that what we're looking at here is much more than just another flight-of-fancy drawing. Some outlets have rumoured that the render represents a stillborn Camaro Z/28 concept.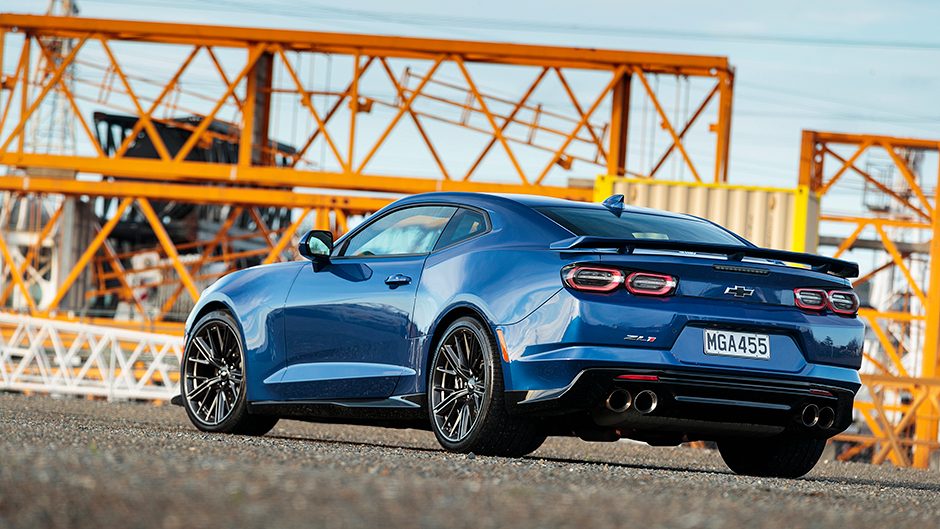 Chevrolet had (or has?) been developing a new flagship Z/28 model, as evidenced by images showing it covered in thick camouflage appearing on the internet throughout the year. For what it's worth, those images do bare some resemblance to the render.
It was reported by American outlet in June, however, that the Z/28 project had been quietly killed off seemingly due to the Camaro's poor sales. The future of the nameplate as a whole still appears to be completely up in the air, with most expecting the Camaro name to once again be retired at the end of the current generation.
It had been expected that the Z/28 would land with the same high-pitched 5.5-litre flat-plane crank V8 engine as we've heard in the Chevrolet Corvette C8 Z06 (the first pictures of which broke cover this week).
Sadly, this render might be the closest we get to seeing another Camaro Z/28 again.