This could quite possibly be the coolest Volkswagen Type 2 camper we've ever seen, not because you get two for the price of one, but because of what's under the bonnet.
When we say "this", what we really mean is "they", as the vehicle before you is the combination of two Type 2 vans, one of which has been converted into a trailer.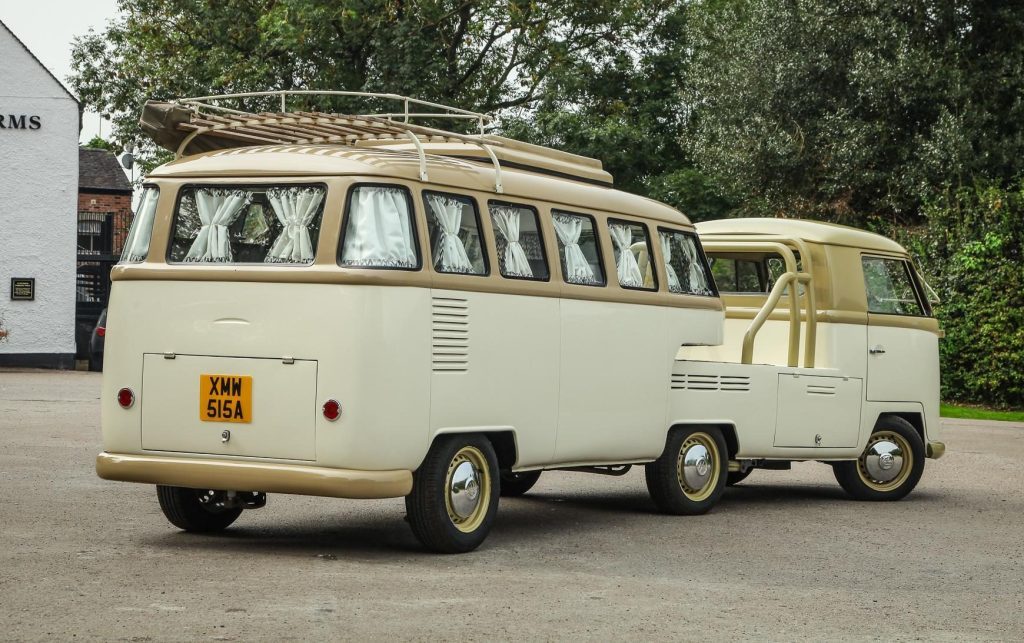 If that doesn't sound cool enough for you already, the original air-cooled boxer has been swapped out for a 2.0-litre four-cylinder out of an Audi S3 along with its automatic gearbox in order to accommodate for the additional weight bringing up the rear.
This isn't just some thrown-together project either, as both the tow vehicle and trailer have been finished to a standard that rivals how Volkswagens left the factory 60 years ago.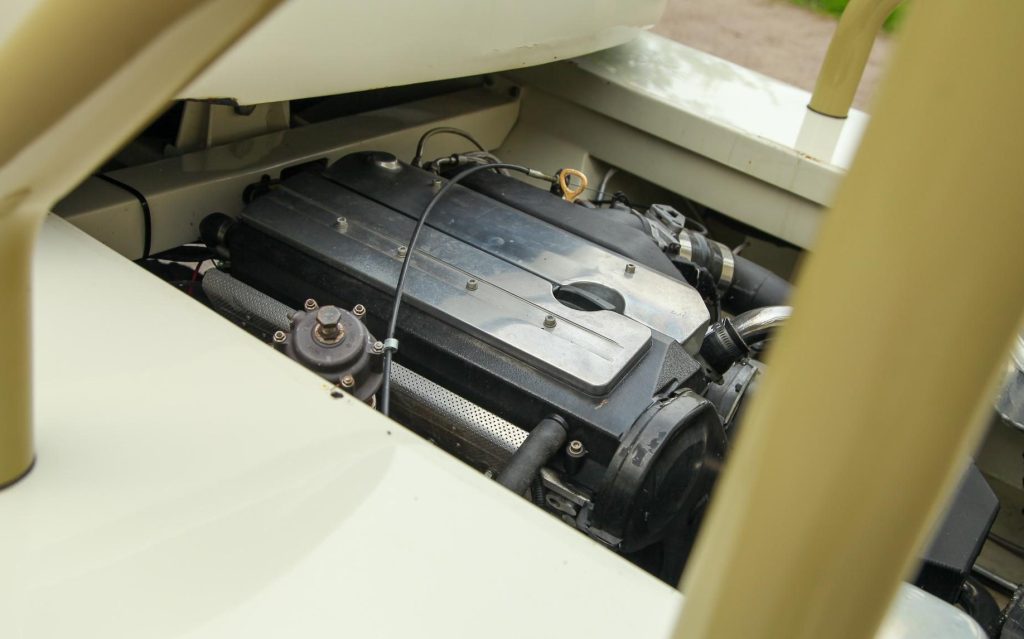 Take one look and you'll notice that the pair have been finished in a tasteful matching two-tone cream and beige colour scheme, while both have been fitted out with the same interior upholstery.
In the camper, you'll find enough room for a large double bed alongside the already-installed fridge and cabinetry. Other handy features include the pop-up roof, which can provide a bit of extra headroom when needed, as well as a multitude of storage cubbies for all of your holiday essentials.
Everything inside the tow vehicle has been kept as period correct as possible, with the Audi's automatic shifter being replaced with a Hurst-style unit instead.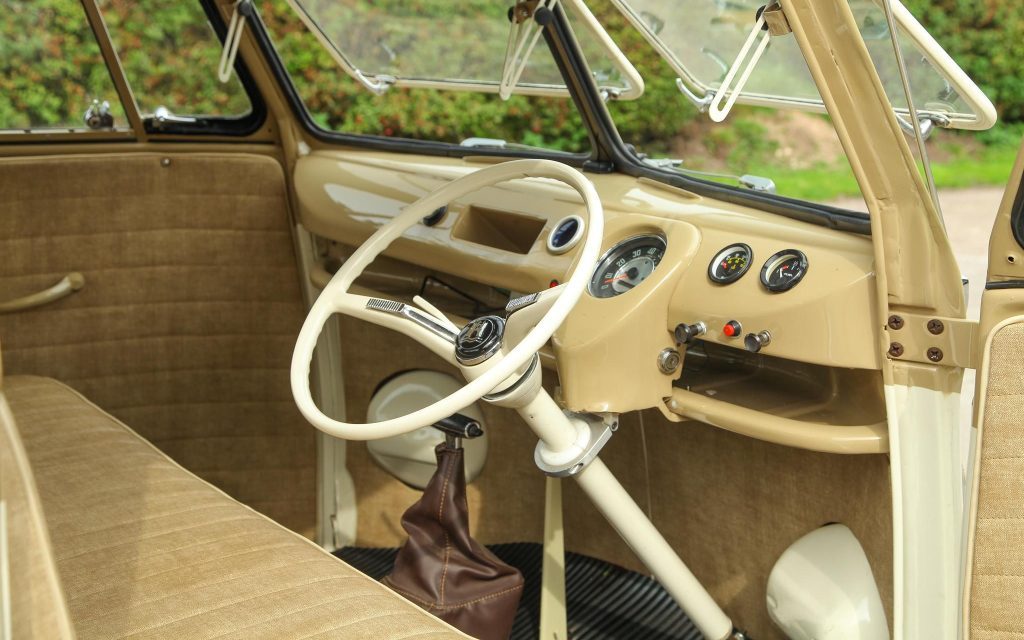 As of writing, the Volkswagen Type 2 camper is up for auction on Car & Classic in the United Kingdom with the current bid sitting at £31k ($NZ63k).
In the past, a similar project in the United States sold for hundreds of thousands of dollars, so who knows what this sweet little number could go for.