Indian has added the Pursuit to its limited-edition Elite class of motorcycles, and also the Chieftain Elite makes a comeback, of sorts; only three examples of each will be coming to New Zealand. This follows on a year after a limited edition run of Challenger and, yes, 10 Chieftain Elites. The colour was different back then, however.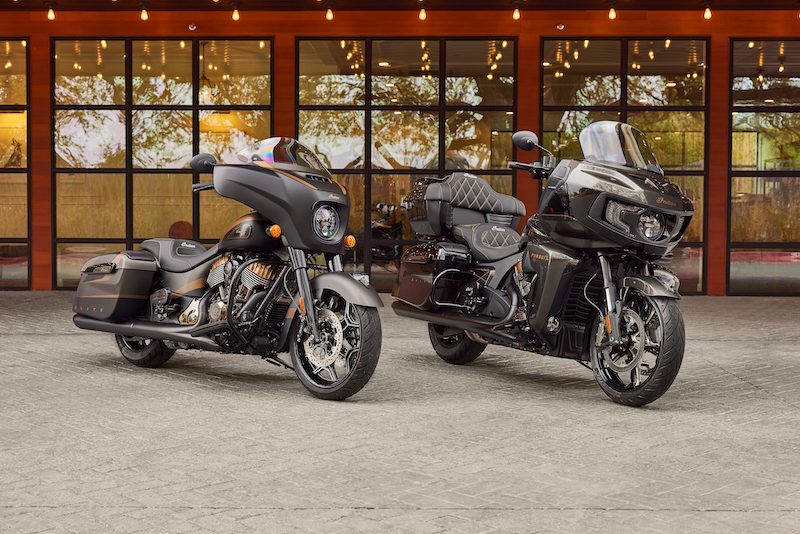 Aaron Jax, Vice President of Indian, said "When we first introduced the 2018 Chieftain Elite, we wanted to create an offering that was not just limited in quantity but exclusive in nature, with custom details straight from the factory".
Just three of the 150 Pursuit Elites is destined for our shores. The Indian Pursuit Elite offers enhanced style, comfort and performance, and is designed 'for those who value the journey as much as the destination'.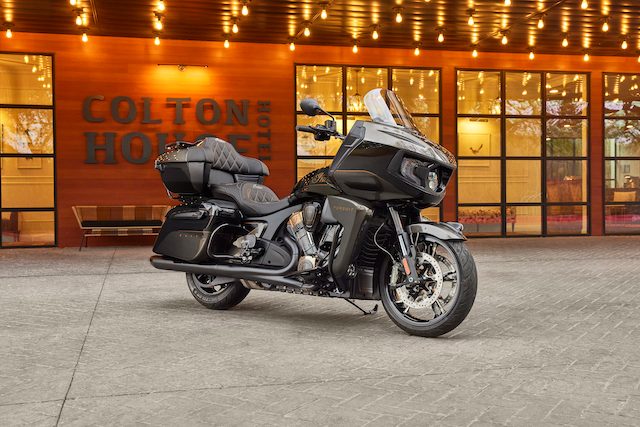 Finished in Super Graphite Metallic and Black Metallic paint with Shadow Bronze Chrome accents, there's colour-matched Elite badging and componentry.
Powering the Indian Pursuit Elite is the 108 cubic-inch (1768cc), liquid-cooled PowerPlus V-twin engine developing 90kW of power and 178Nm of torque, for top touring performance and passing power.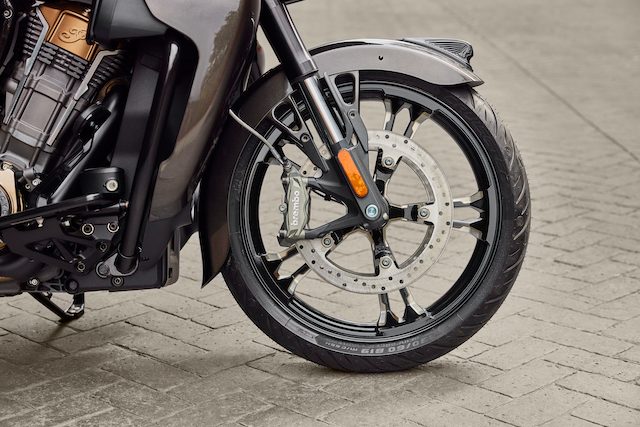 Special features include electronically adjustable Fox rear suspension preload, adjustment made via the bike's infotainment system, and Brembo monobloc radial-mount brakes. Smart Lean Technology using an IMU oversees traction control, ABS, and torque when cornering, for safer handling. Backlit switch cubes, an LED headlight, and riding and saddlebag lights improve nighttime visibility and enhance style in dark conditions. Both rider and passenger have adjustable seat heating.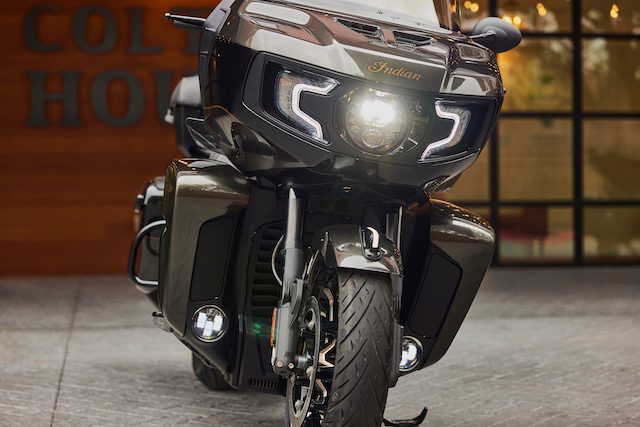 A seven-inch touchscreen includes Apple CarPlay, and offers turn-by-turn navigation, and Bluetooth connectivity. The Powerband Audio system features 16 speakers. Weatherproof saddlebags and trunk come as standard fit. Cost is $NZ55,995.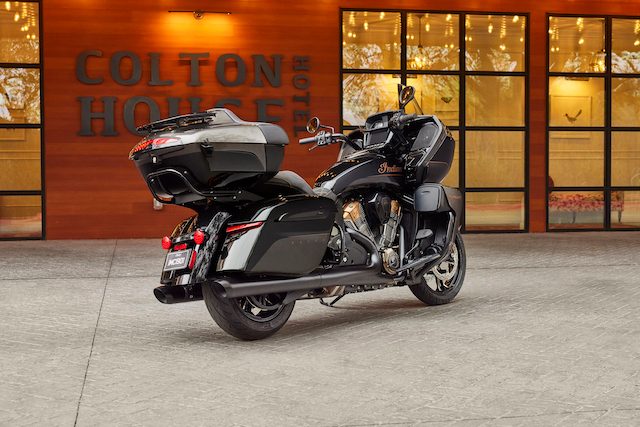 Chieftain Elite
The 2023 Chieftain Elite features more aggressive styling with custom-inspired details, and of the 175 being built, just three are coming to New Zealand, kicking off at $50,995.
Special features include a new 10-spoke precision machined front wheel, adaptive LED headlight, power adjustable tinted flare windshield and Super Graphite Smoke paint complemented by Shadow Bronze finishes. Previously the paint finish was Heavy Metal Smoke, appealing to a core group of cruiser owners.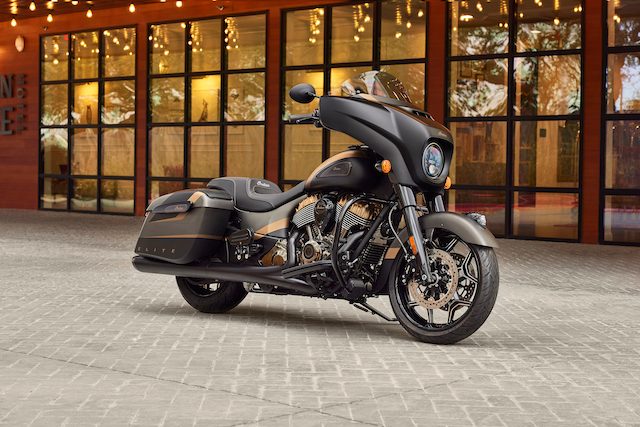 At its heart is the Thunderstroke 116 air-cooled engine, delivering 171Nm of torque. Rear cylinder deactivation lowers heat output at slower speeds and there are three selectable ride modes, Tour, Standard and Sport.
Chieftain Elite has the same seven-inch touchscreen as the Pursuit Elite, backlit switch cubes, keyless ignition, tyre pressure monitoring, as well as weatherproof and remote-locking saddlebags with 68 liters of storage. Accessories include a quick release touring trunk, and hard lower fairings.