Having secured the 2022 King of the Baggers championship last year, Indian Motorcycle Company has announced the availability of 29 Indian Challenger RR motorcycles. The RR stands for Race Replica. Given only a single unit is making its way Down Under, we imagined it would have ended up across the ditch but no, a plucky Kiwi got in first!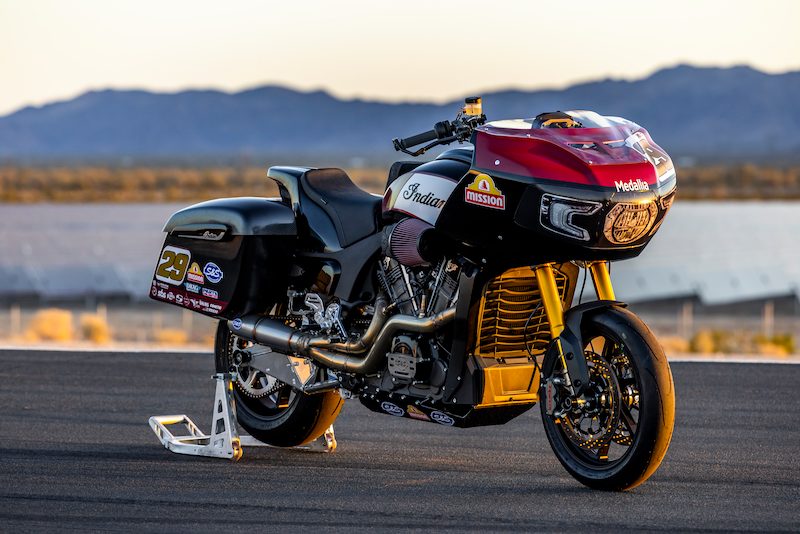 It's essentially the same as the race bike, built to 2022 race spec, identical then to Tyler O'Hara's #29 championship-winning bike. So it's one for well heeled die-hard track riders and collectors.
This is the first time anyone has been able to purchase a purpose-built racing bagger from an authorised manufacturer.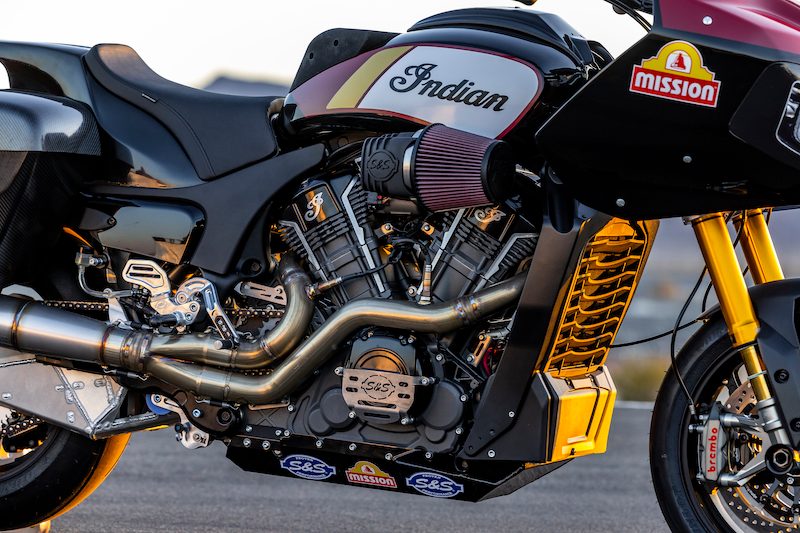 "Originally, the thought of road racing baggers was perplexing to many…but in just three short years, King of the Baggers has emerged as one of the hottest things in motorcycle racing as these bikes have rapidly evolved in their sophistication, and we thought it would be awesome to give people the opportunity to own the bike that holds the crown," said Gary Gray, Vice President – Racing, Technology and Service for Indian Motorcycle.
"We're excited to embrace the fandom of bagger racing and celebrate our second title with this highly exclusive, special run of Indian Challenger RR motorcycles. This bike is the real deal, like with the FTR750; the Challenger RR is a true race bike and is not street legal."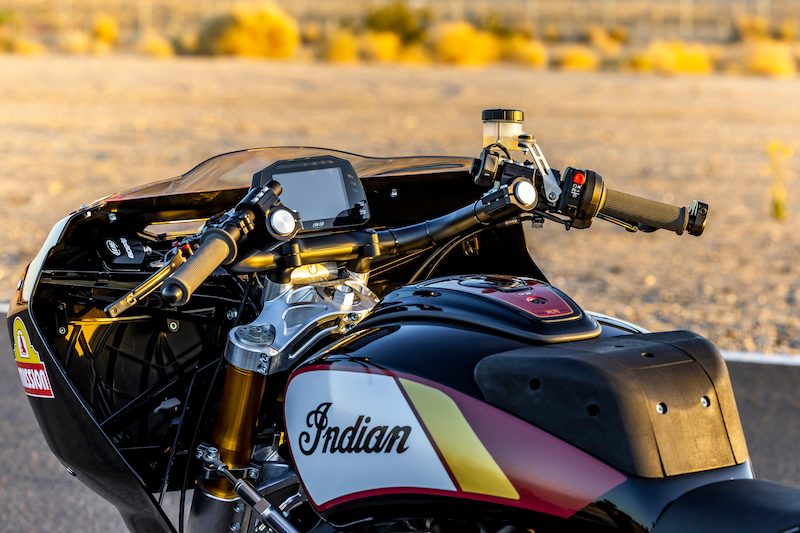 Specs for the Indian Challenger Race Replica include the following:
● S&S 2-1 race exhaust
● 17″ race rims
● Dunlop race tyres
● S&S billet adjustable triple clamps
● Ohlins FGR250 forks
● TTX Ohlins rear shock
● S&S chain drive conversion
● Carbon Fiber saddle bags
● Fiberglass rear fender
● Saddlemen raised race seat
● S&S adjustable fairing mount
● Aero headlight insert
● Aero windshield
● S&S belly pan
● S&S rear set foot controls
● S&S camshafts
● 112 CID big bore cylinder/piston kit
● S&S air intake system with 78mm throttle body
● CNC ported cylinder heads
● S&S Billet adjustable rocker arms
● Hayes rear calliper, EBC rear rotor, SBS pads
● Brembo M4 front callipers, 330mm rotors, SBS pads
● S&S automatic chain tensioner
● Maxx full adjustable ECM
● AIM DL2 data logger/dash
● Quickshifter kit
● S&S billet clutch cover
● S&S adjustable handlebars
● S&S®race modified swingarm.
Phew, quite the upgrade.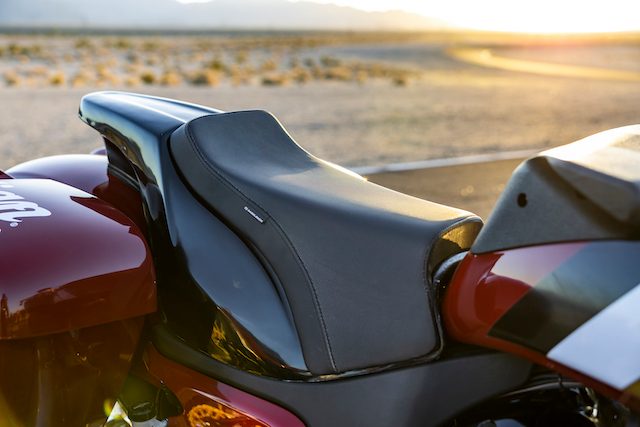 Indian Motorcycle has been involved in racing for 122 years. The firm dominated endurance racing at the turn of the previous century, O.C. Godfrey won at the Isle of Man in 1911, and Burt Munro broke land-speed records. The original Wrecking Crew dominated in the '50s while the modern Wrecking Crew took six consecutive American Flat Track Championships from 2017-2022. Indian also ruled at the 2022 rubbing of the Super Hooligan Championship on the FTR, while the company took out the King of the Baggers Championships in 2020 and 2022.
The price for the locally sold one-off is undisclosed but you'd have to think there wouldn't have been much change from six figures.