Overnight, Hyundai unveiled its fifth-generation Santa Fe which has been given a bold new design as it marches into the future.
The new midsize SUV now boasts similar styling cues to the rest of the Korean carmaker's line-up which has changed a lot since the last Santa Fe was released in 2018. Its radical new looks fall in line with the likes of the fully electric Ioniq range, as well as models like the Staria.
Hyundai says it took an unconventional approach with the new model's design because it wanted to capture the hearts and minds of those who spend time both in the city and the great outdoors. So ruggedness and maximising cargo space were high on the designers' list of priorities, to say the least.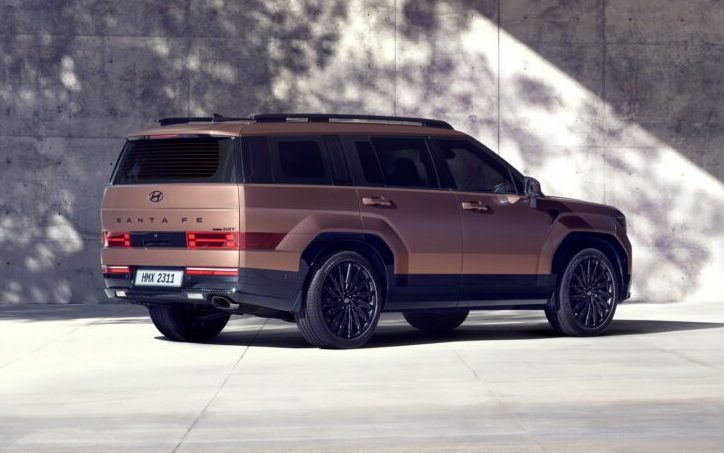 There's no escaping how boxy it looks from the side either, which is apparently a direct result of its long wheelbase and wide tailgate, constituting short overhangs front and rear. Its side profile is complete by a set of 21-inch wheels which sit under "sharply defined" wheel arches.
The new Santa Fe will be fairly easy to spot on the road too, thanks to its H-shaped headlights and taillights which have been designed to replicate the Hyundai logo.
Inside, the second and third rows can be folded down to maximise interior space, offering plenty of room for outdoor equipment or shopping. The H-motif makes its way inside as well and can be found on the dashboard and air vents.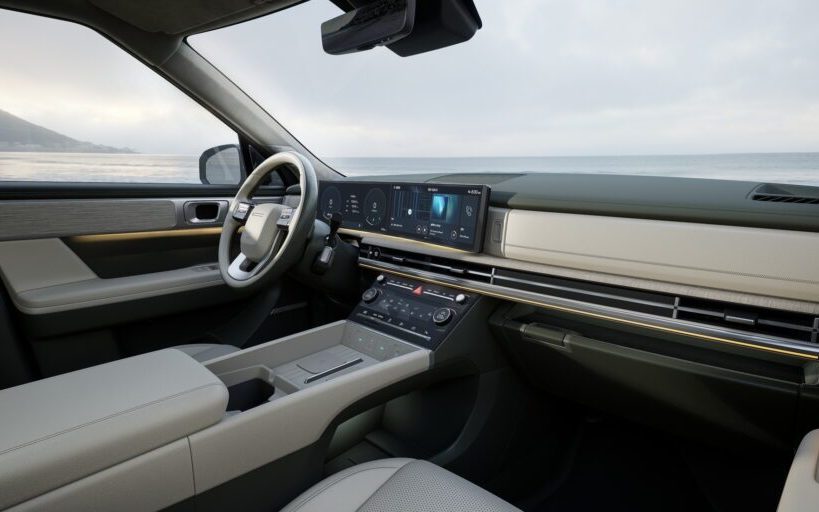 A 12.3-inch panoramic curved display doubles as the instrument cluster and infotainment system, dominating much of the dashboard, while other tech features include dual wireless charging.
Sustainable materials like recycled plastic and eco-friendly leatherette can be found throughout the interior, alongside Nappa leather seats.
Hyundai hasn't mentioned what will power the new Santa Fe but we'll likely know by August when it makes its world premiere.