Hyundai's high-performance N division has revealed two new striking concepts on what it's calling "N day".
The RN22e and N Vision 74 are both concpets for what Hyundai sees for the future of its commitment to zero-emissions technology while maintaining a high-performance status. Both vehicles are what Hyundai refers to as 'rolling labs' that will be used as test beds for advanced technologies that could be applied to future models.
Starting with the more radical concept, the N Vision 74 is a combination of Hyundai's heritage and hydrogen fuel cell technology.
This was inspired by the Hyundai Pony Coupe concept released in 1974 which was penned as Hyundai's first production sports car. While it never made it to production, the N Vision 74 pays homage to its design which was first developed by Giorgetto Giugiaro.
By modernising the design, Hyundai has created something that looks like it's straight out of a cyberpunk film. Combined with various motorsport elements like a massive rear wing and turbo-fan looking wheels, the N Vision 74's design is a car to be admired.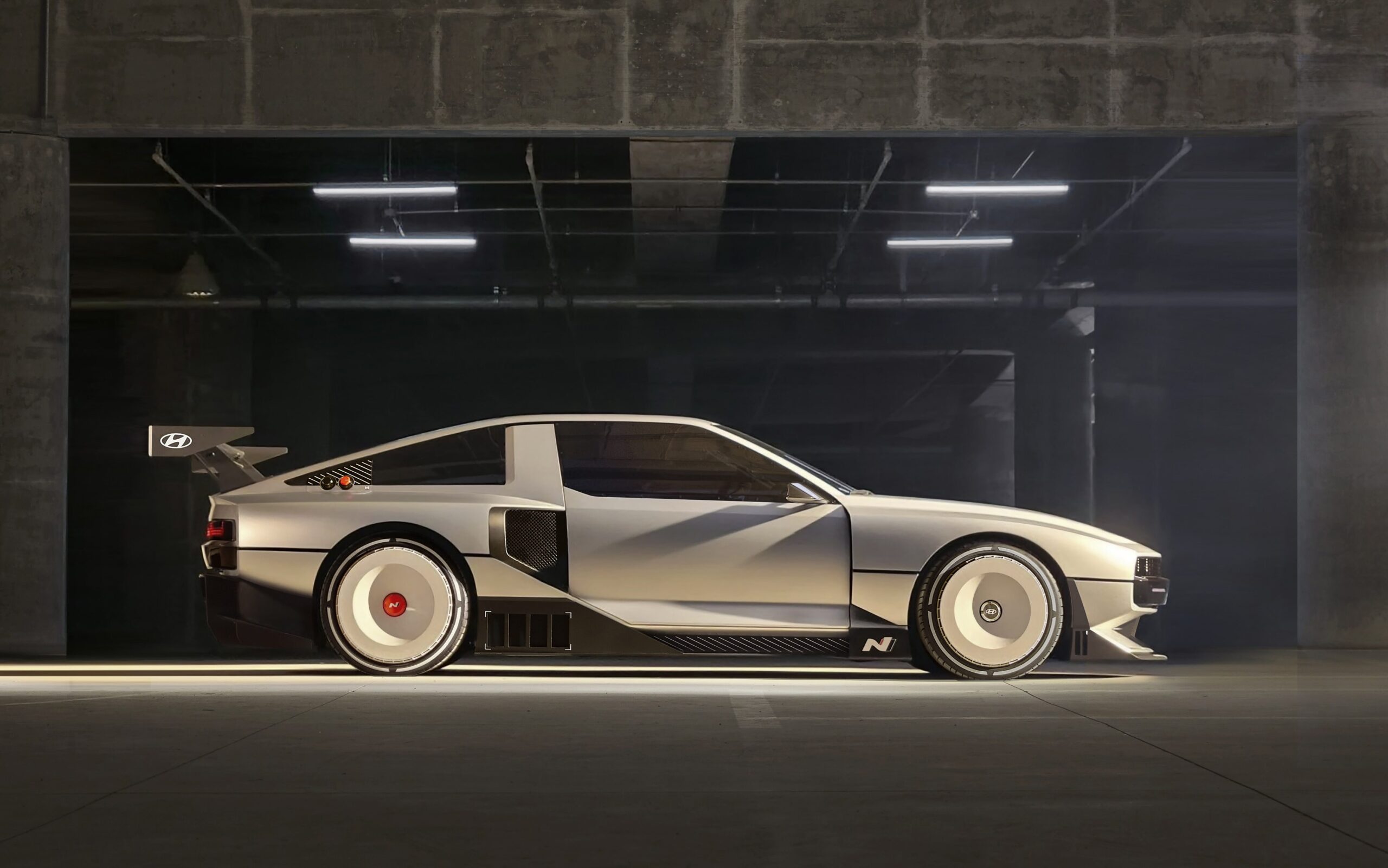 A reinterpreted interior of the original Pony Coupe concept sees the driver-centric cockpit combine heritage elements and modern design together, including its digital gauge cluster and analogue buttons.
It's not all about looks though, the concept features one of the most advanced hydrogen fuel cell systems that Hyundai N has ever created.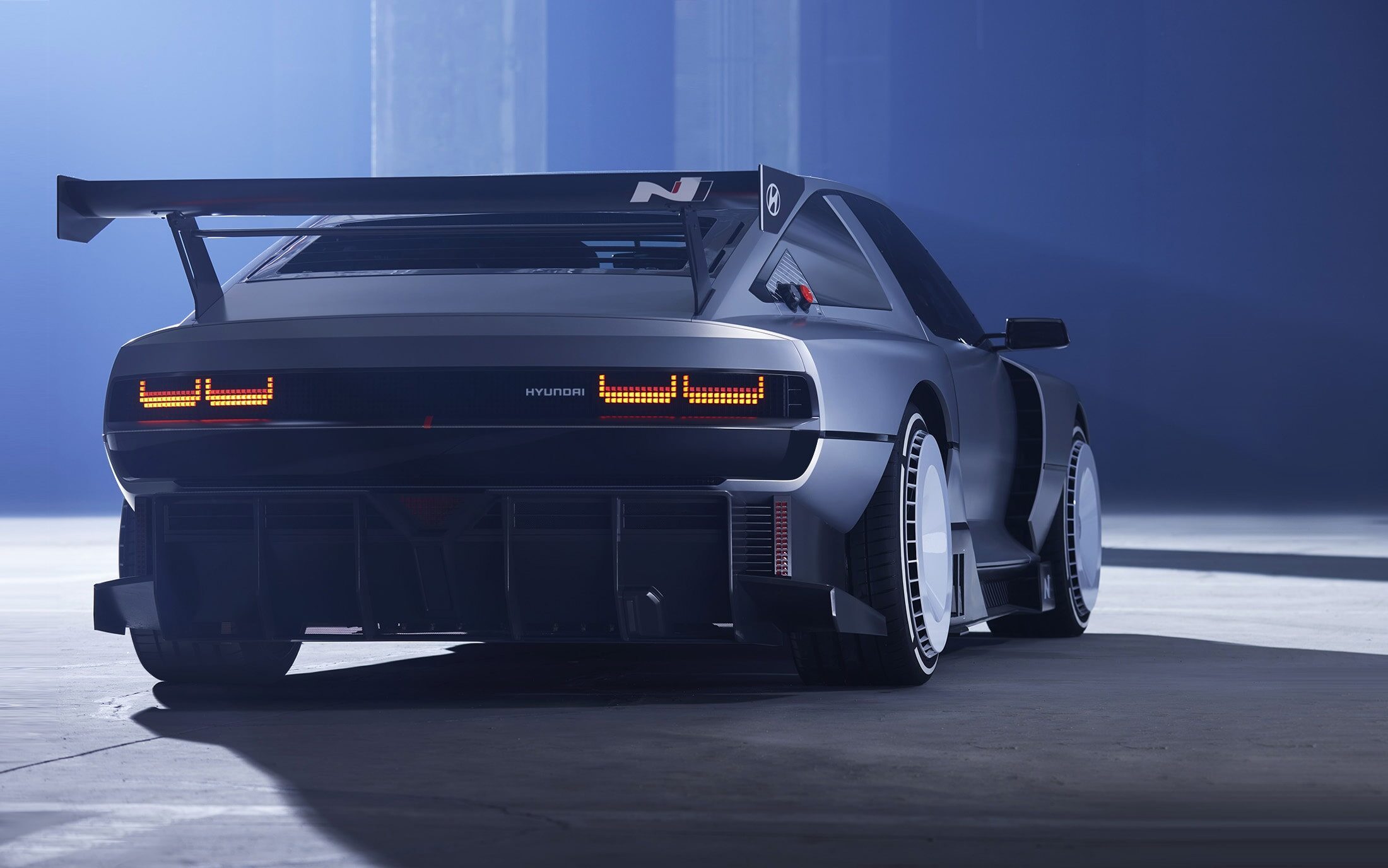 Hyundai engineers have developed a hybrid structure of a battery-electric system in combination with a fuel cell electric system, placed in an all-new rear-wheel drive layout to maintain a 'fun to drive' status.
With the fuel cell and battery-electric system placed together, cooling efficiency is improved, while the two different power sources can be used depending on different driving conditions.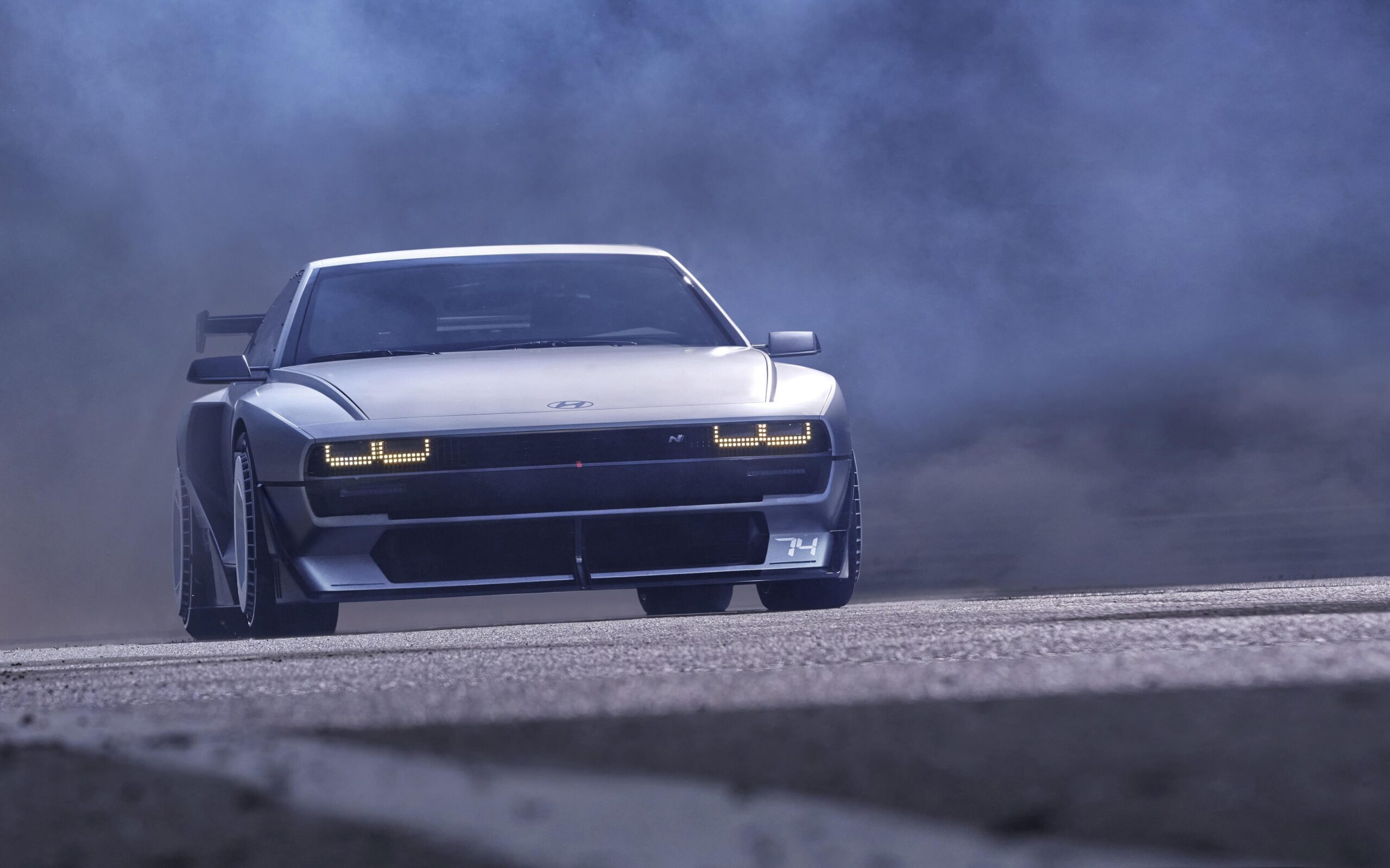 The system also enables better torque vectoring by the twin motors on the rear which are said to produce over 500kW and 900Nm. A range of 600km is also estimated for the concept.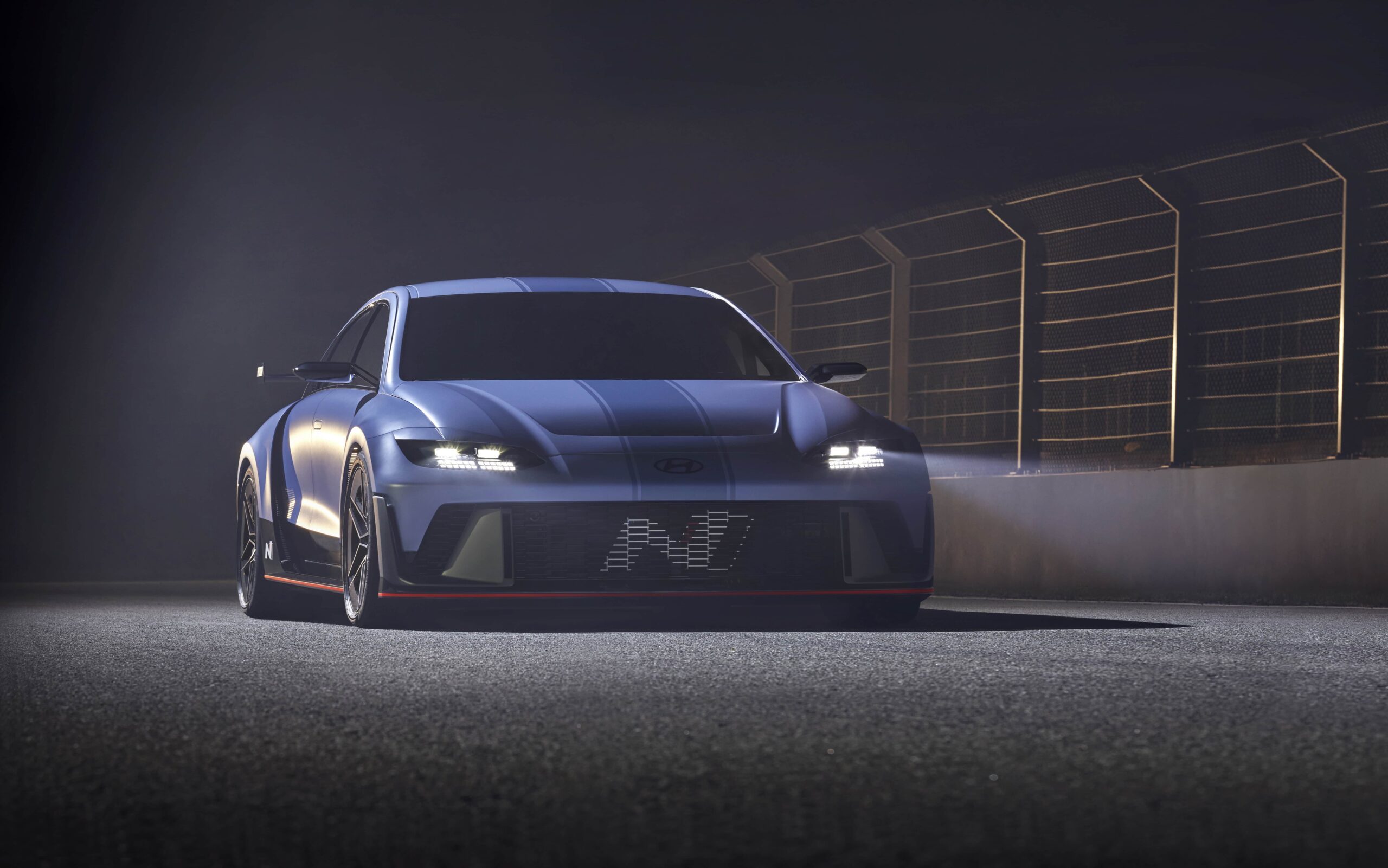 Moving on to the RN22e, the all-electric sedan takes Hyundai's recently revealed Ioniq 6 and gives it racetrack-ready performance.
Based on the company's Electric-Global Modular Platform (E-GMP), the RN22e explores technologies like torque vectoring by means of a twin clutch system as well as a host of 3D printed parts to reduce the EV's weight.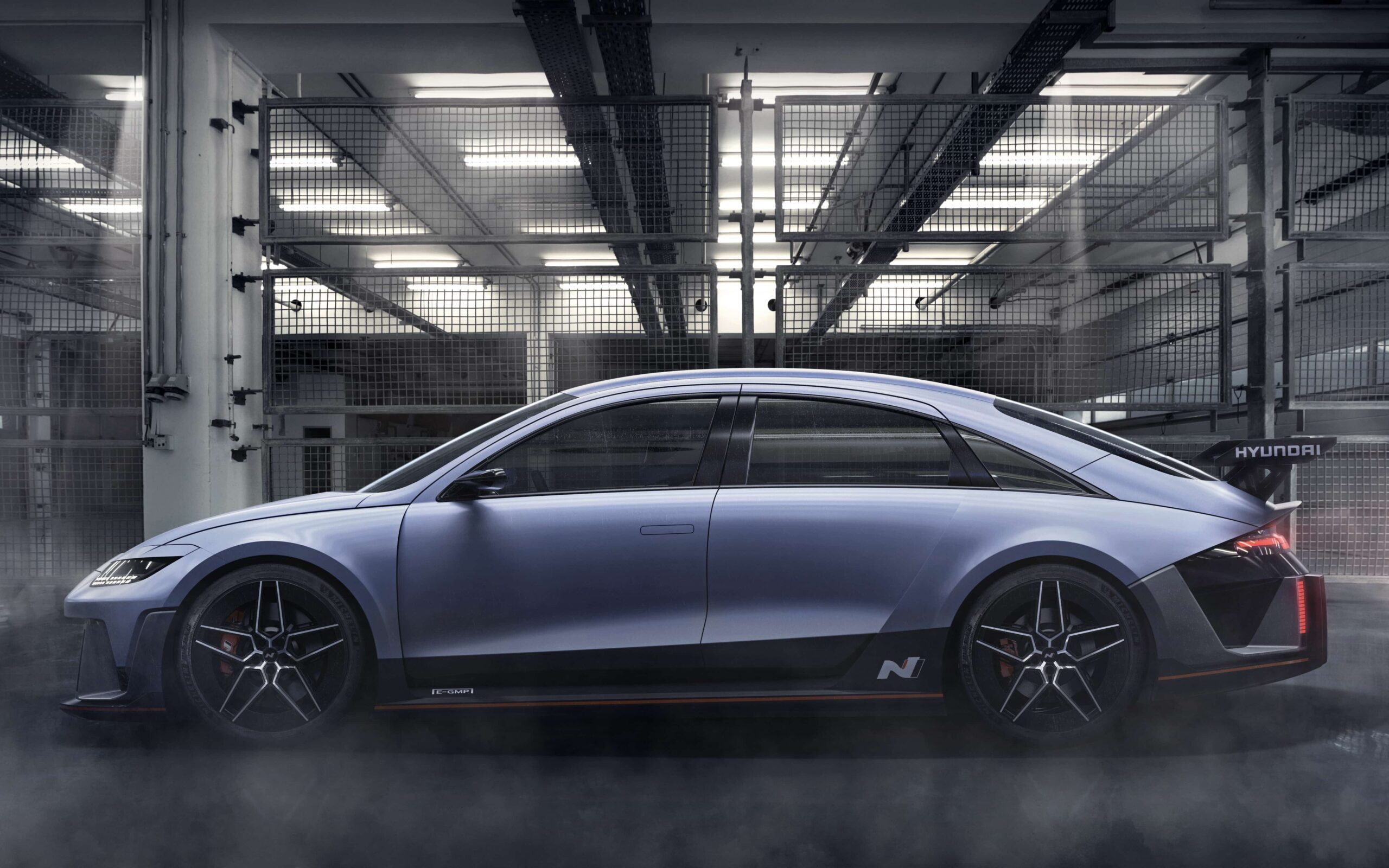 Cornering is the main focus for the RN22e, so the Ioniq 6's all-wheel drive layout has been redeveloped to provide optimised torque distribution via different drive modes, allowing drivers to choose the torque flow to the front and rear axles.
Cooling and braking are also factors the RN22e seeks to improve through four piston monoblock calipers and 400mm hybrid discs. Regen braking through the car's electric motors will also provide the car with yaw control when cornering.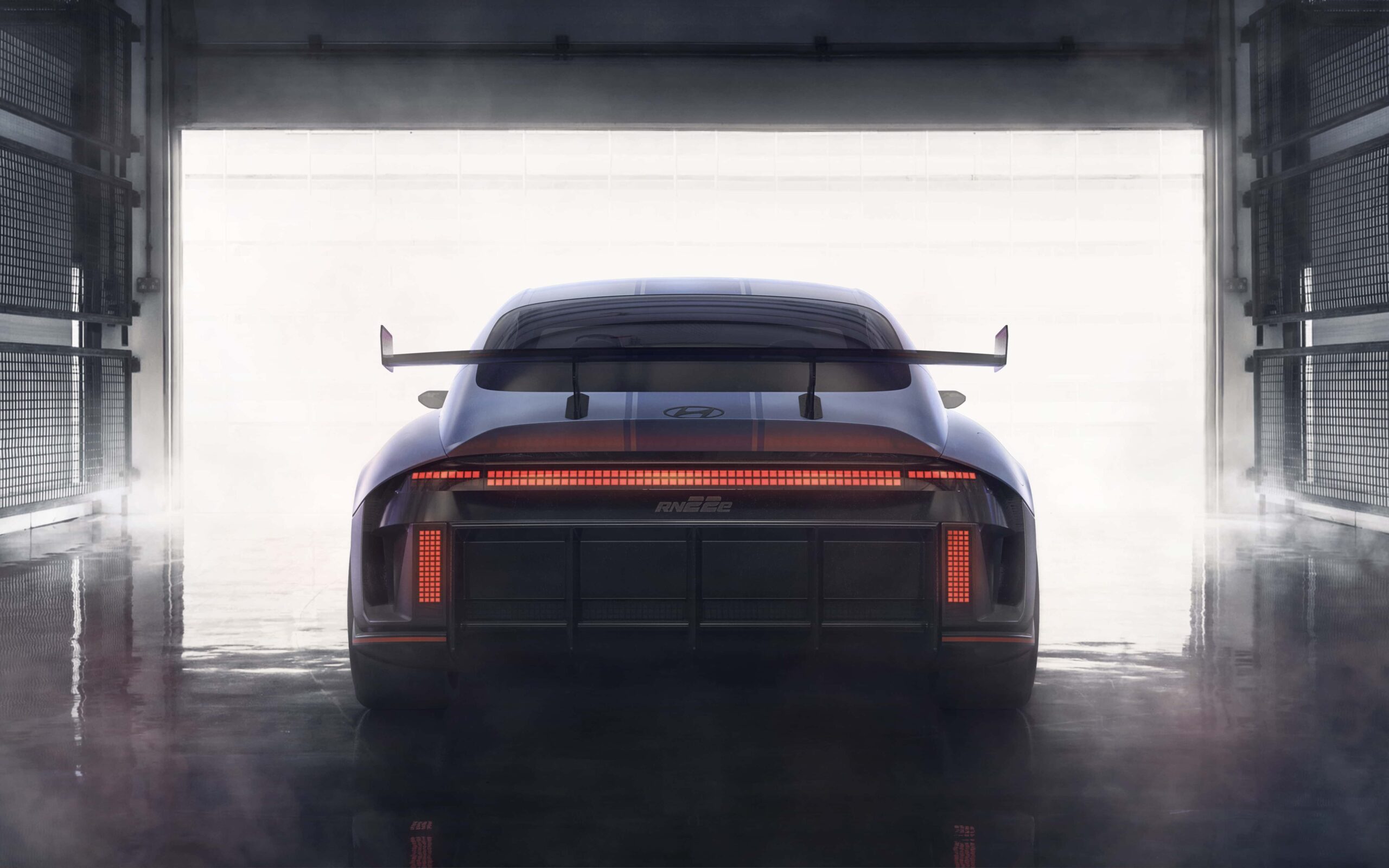 Considering EVs produce little noise, Hyundai has also brought focus to the driving experience through the RN22e's N Sound+ feature. This generates sound within the interior and exterior speakers to elevate the driving experience.
As the RN22e is based on the Ioniq 6's streamlined design, aerodynamics have been leveraged through lower ground clearance, emphasised shoulders and a wider stance.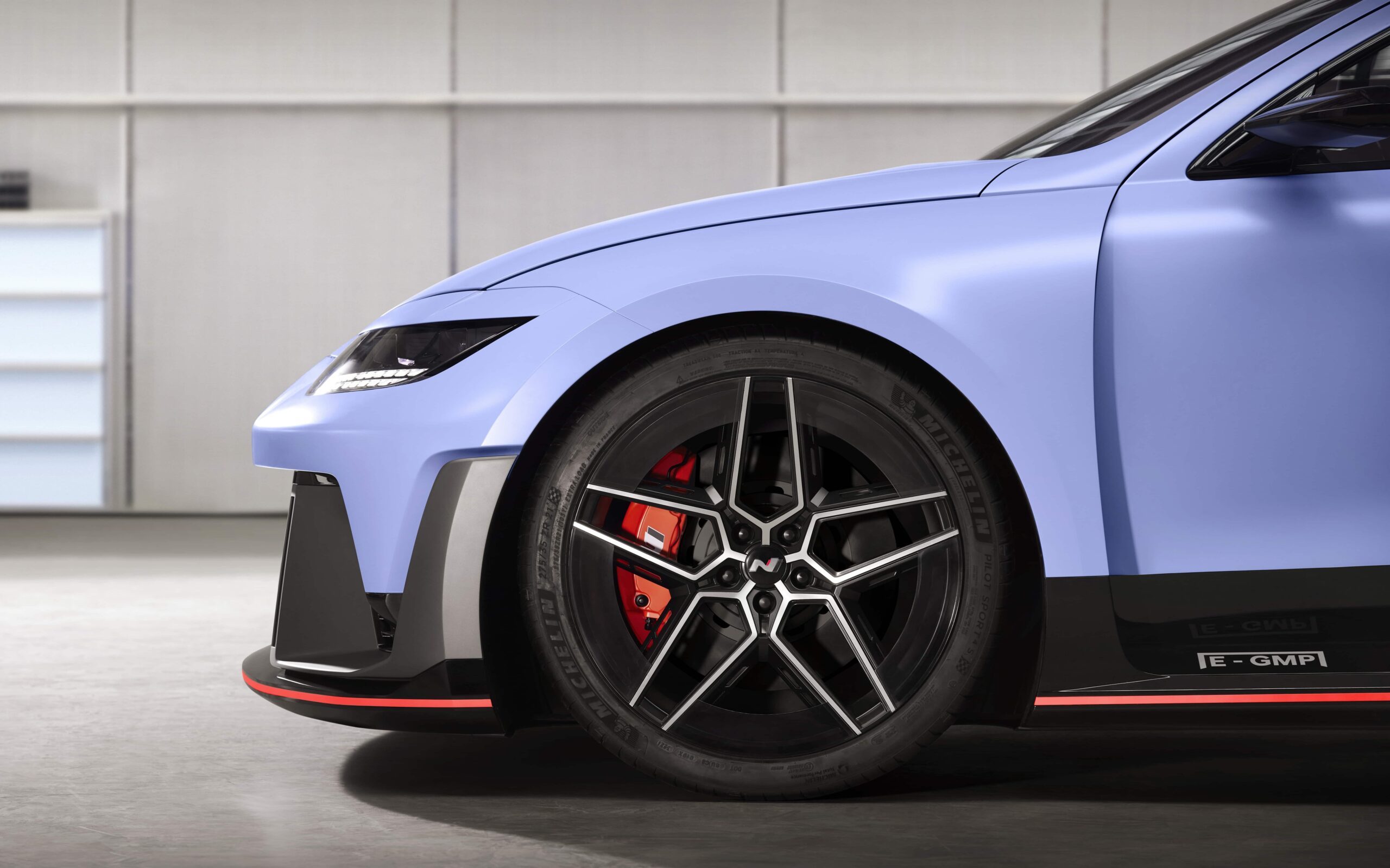 Power has been increased to 430kW (nearly 200kW more than the top-of-the-line Ioniq 6) and 740Nm (135Nm more than the Ioniq 6). This propels the sedan to a top speed of over 250kmh.
Hyundai will introduce its first electric N, the Ioniq 5 N next year.