When driving a sporty number, people generally ask "how's it go?" but when you've got an EV, they want to know how far it goes. While it can be hard to put a number on this, after a week with the Hyundai Ioniq EV, we never had any concern regarding its battery range.
The Ioniq is available as an EV, a hybrid, and there's a plug-in hybrid coming. The go bits for this EV consist of an 88kW electric motor powered by a 28kWh lithium-ion polymer battery. Claims include a range of up to 225km, and charge times of four to 18 hours depending on the plug you use. The battery is warranted for a decade, regardless of vehicle mileage. Price? Er, we'll get to that bit.
Yeah, but what about the actual range? Well, that depends. Heading out for the day with a full charge and the distance to juiced gauge reading 233km, we clocked up 130km with a mix of motorway and city commuting and, upon returning home, it reckoned we still had 110km left. So range really shouldn't be an issue for urbanites day-to-day. You'll need to buy the home charger box to reduce the charge time however. And you'll get into the habit of plugging in whenever you can, like at work for a few hours, and that did us right for the week, only having plugged in overnight twice.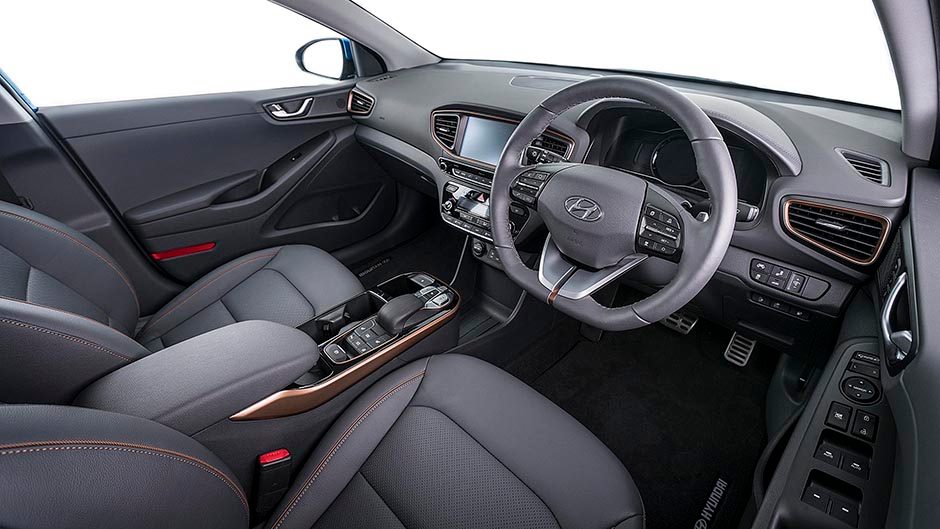 The Ioniq has three drive modes; Normal delivers a nice flow of torque but the feeling of power diminishes quickly, while Power surprises with the torque hit amplified and it squirts to 100km/h in 9.5sec (80-120km/h in 7.0sec). Eco backs everything off, good for when the range is low. The biggest impact on range is the air con; switching it off can net you up to 25km of extra travel. Also things like the headlights, demister and heater all start to eat into mileage too. So driving on a cold rainy night isn't ideal in an EV. As we said, your mileage may vary.
The Ioniq has steering wheel paddles which affect the level of regenerative braking. Set to maximum, it's like getting on the brakes the instant you release the throttle pedal, but then paddling the regenerative effect back to zero, you discover the Ioniq will coast for a remarkable distance. You can then use the paddles to brake, and you get good at maximising that potential, hardly ever using the actual brake pedal in traffic. Who knew EV driving could be so involving?
As a commuter you can't really fault it, though that front end styling is disturbing. And the brake pedal has no feel and is too snatchy at low speeds. This Elite model we drove has the active safety and convenience bits but there's no sat nav until you plug your phone in; there's both Apple and Android compatibility.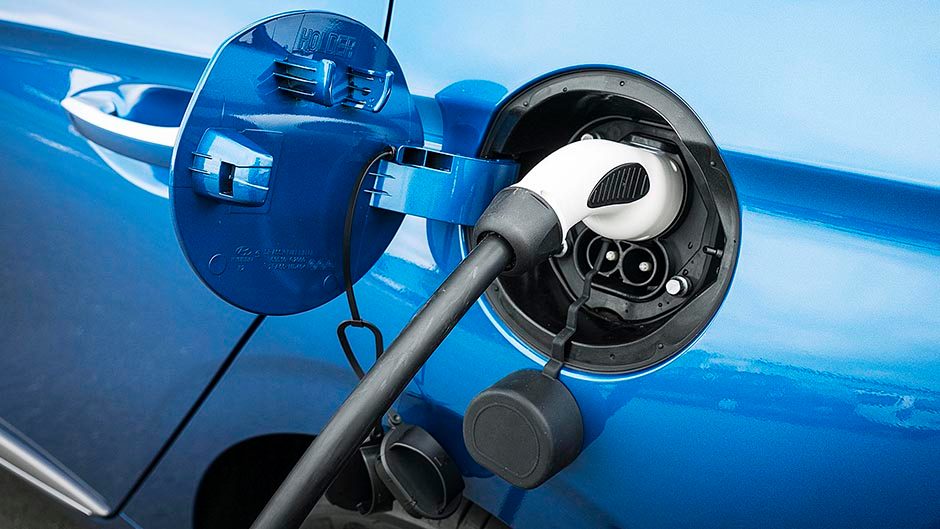 We took it for a run further afield and while there's nothing wrong with the power delivery, the traction control struggles to reign it in out of bends, the steering is void of connection, there's a deficit of cornering grip and the suspension at both ends struggles through bumpy corners. Best to stick to the main highways then, where it cruises quietly, and you can concentrate on conserving energy so you make it to your next juicing point.
This Elite model we drove has the active safety and convenience bits but there's no sat nav until you plug your phone in; there's both Apple and Android compatibility. The downside is the price, the Ioniq EV starts at $59,990, and the Elite costs $65,990. So it's not cheap, leaving it largely for the corporate market. A few private buyers might be tempted by its green credentials, but they'll have to be wealthy conservationists to pay the premium.
| | | | |
| --- | --- | --- | --- |
| Model | Hyundai Ioniq EV Elite | Price | $65,990 |
| Engine | permanent magnet synchronous motor, 88kW/295Nm | Drivetrain | single-speed, FWD |
| Fuel Use | 0L/100km | C02 Output | 0g/km |
| 0-100km/h | 9.52sec | Weight | 1485kg |