Toyota UK is planning to build hydrogen fuel cell-powered prototypes of the Hilux ute with the goal of putting the zero emissions vehicle into small-scale production.
The utes will be fitted with hydrogen fuel cell electric (FCEV) drivetrains at the carmaker's facility in Burnaston and will undergo testing.
Once development has been completed, the ute is planned to go into production on a small scale. There's no indication on how the vehicles will go on the market or how much they will cost.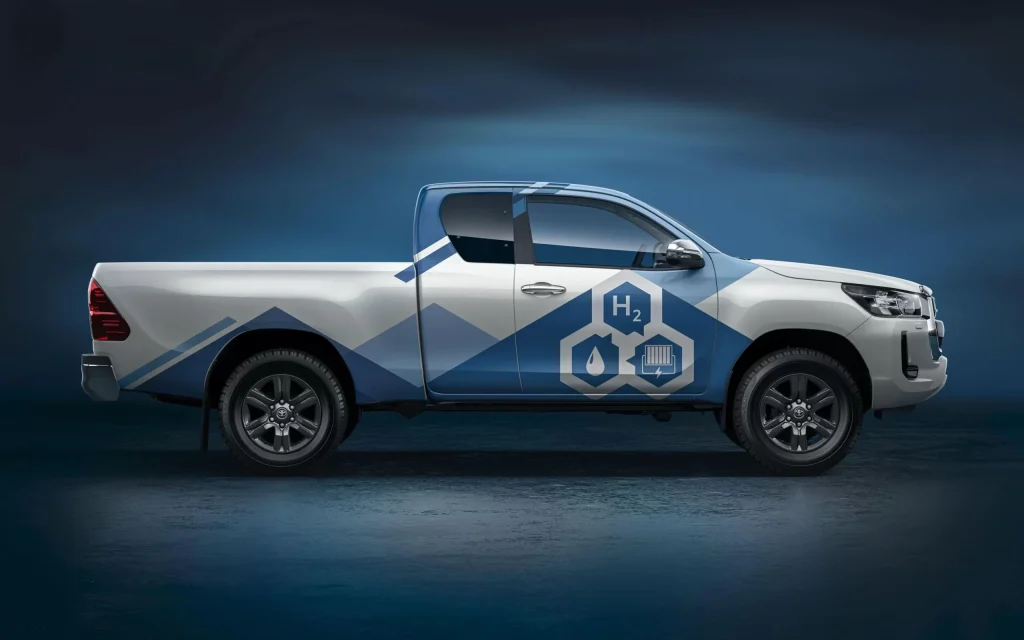 Funding for the project will come from low-carbon powertrain researcher Advanced Propulsion Centre which will contribute £11.3 million ($NZ21.7 million), including £5.6 million ($NZ10.7 million) from the UK government.
The hydrogen Hilux is said to make use of the Mirai's fuel cell powertrain which features three carbon fibre plastic composite storage tanks that can hold up to 141 litres of hydrogen.
A 330-cell solid polymer electrolyte fuel-cell stack under the bonnet then combines the hydrogen with oxygen to generate electricity.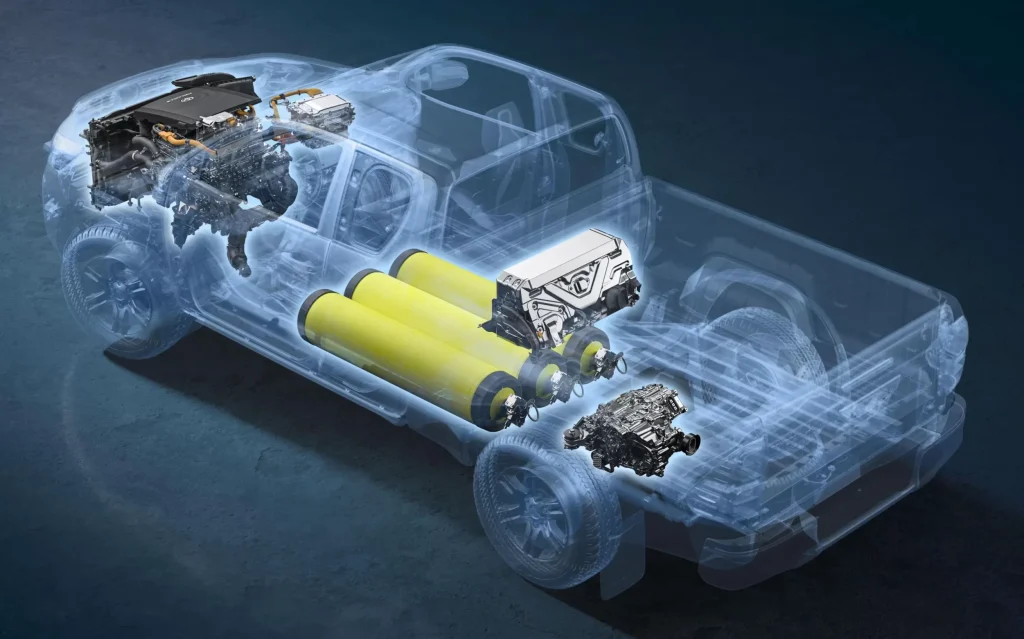 Electricity that isn't used by the rear-mounted 134kW and 300Nm electric motor is stored in a small 1.2kW lithium-ion battery.
Although the FCEV Hilux will likely only be offered in the UK and possibly Europe, the project will be of use to Toyota when it comes to manufacturing large scale alternatively-powered utes.