Supercars, IndyCar, Porsche Carrera Cup and Formula Regional Japan. It's a massive weekend for Kiwis overseas and it begins a day earlier and runs for longer!
Both Supercars and the Carrera Cup launch into action this evening whilst Formula Regional and IndyCar ensure there's action all weekend long.
Formula 1 is also just across the ditch in Melbourne and has brought the Formula 2 and Formula 3 contingent with them, making for a massive weekend at Albert Park.
It's the type of weekend where you can sit back and enjoy from early morning until late night, and do it all again the next day.
Check out which of our Kiwis are in action, what time they compete and how you can watch below.
Scott Dixon & Scott McLaughlin – IndyCar – PPG 370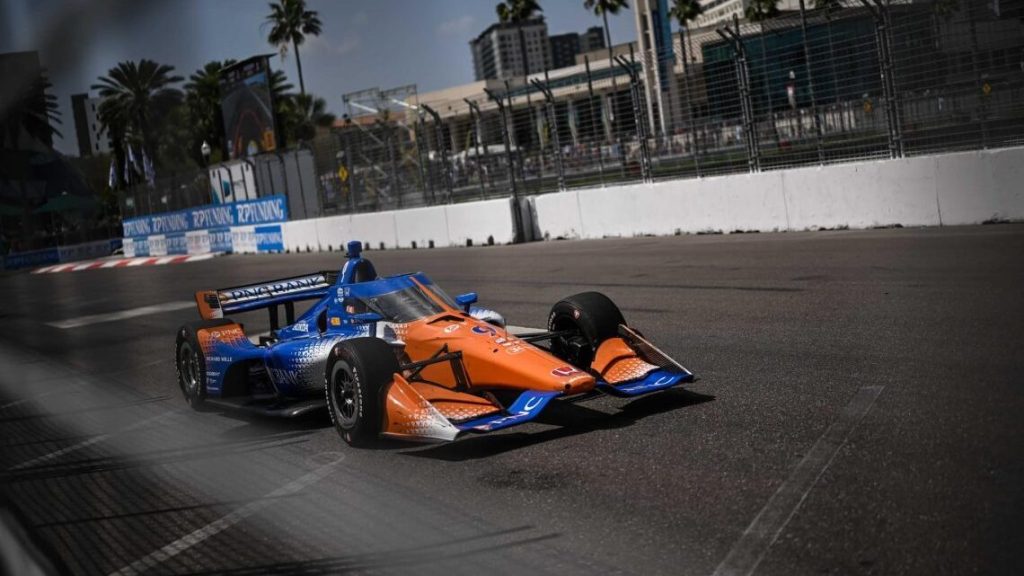 Where: Texas Motor Speedway
NZ Times:

Qualifying: Sunday 7:15am
Race: Monday 4am

How to watch: Sky Sport 5
IndyCar hits its first oval of the 2023 season with both Scott Dixon and Scott McLaughlin in action.
The 375 mile race will cover 250 laps of the Texas Motor Speedway on Monday morning. Dixon is the best placed of the two Kiwis following the chaotic Grand Prix of St. Petersburg where he finished third.
McLaughlin will be looking for redemption this weekend after his crash while leading in Florida. He still finished 13th in that race having led for 37 laps, the most of any driver.
Shane van Gisbergen, Matthew Payne & Andre Heimgartner – Supercars – Melbourne SuperSprint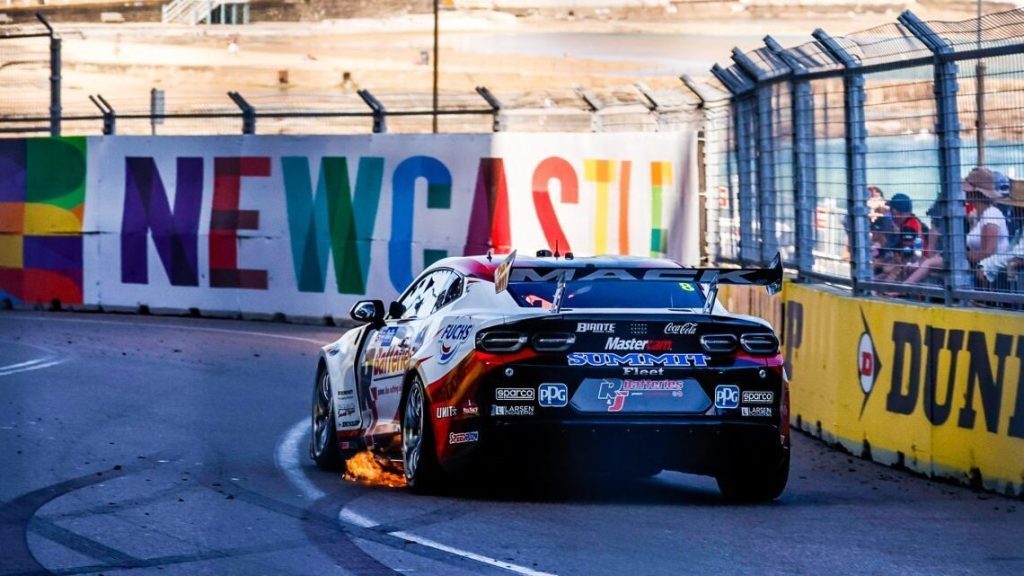 Where: Albert Park, Melbourne
NZ Times:

Practice 1: Thursday 1:25pm
Practice 2: Thursday 3:15pm
Race 1 & 2 Qualifying: Thursday 4:45pm
Race 1: Thursday 7:45pm
Race 2: Friday 4:55pm
Race 3 & 4 Qualifying: Saturday 11:05am
Race 3: Saturday 7:30pm
Race 4: Sunday 12:25pm

How to watch: Sky Sport 5
Supercars will be playing second fiddle to Formula 1 in Melbourne this weekend but will still be attracting plenty of attention following an action-packed start to the Gen3 era in Newcastle earlier this month.
The SuperSprint format is likely to be of more relief to the drivers after many complained about cabin heat in the longer races. This weekend will feature four races with the longest being just 19 laps this afternoon.
Heimgartner enters the round as the top Kiwi sitting fourth in the championship. Van Gisbergen sits 11th following his Race 2 win in Newcastle coming after his sensational disqualification from Race 1.
Matt Payne has also been incredible and is top rookie in the field in 12th overall.
Callum Hedge & Chris Pither – Porsche Carrera Cup Australia – Melbourne Grand Prix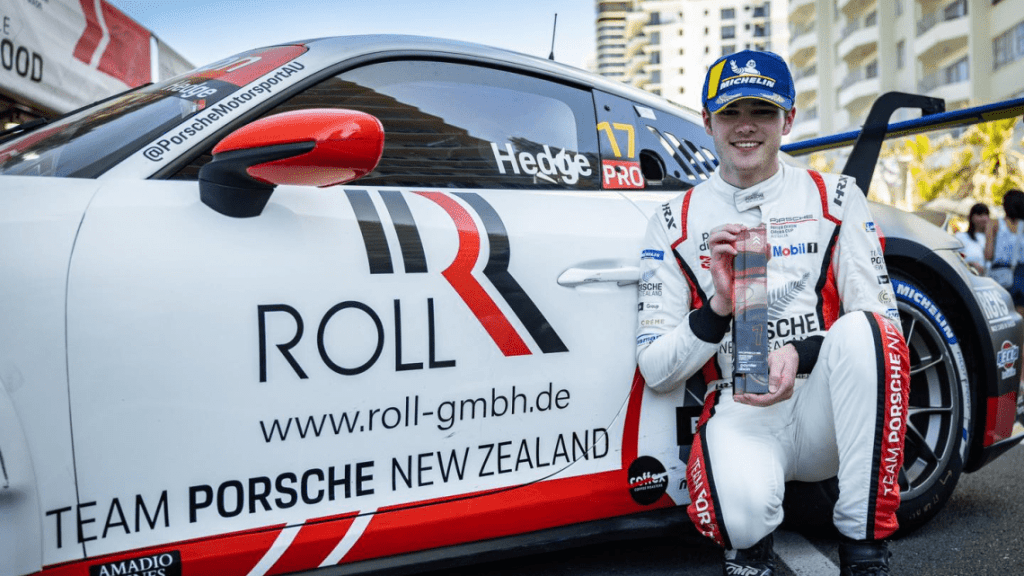 Where: Albert Park, Melbourne
NZ Times:

Qualifying: Thursday 12:30pm
Race 1: Thursday 6:45pm
Race 2: Friday 8:25pm
Race 3: Saturday 8:25pm

How to watch: Sky Sport 5
The Melbourne Grand Prix also hosts the opening round of the 2023 Porsche Carrera Cup Australia which sees both Callum Hedge and Chris Pither brought into action.
For Hedge it has been a busy year following his Formula Regional Oceania second place. He's also driving a full Formula Regional North America campaign and has already experienced success there. Hedge raced a full Carrera Cup season last year and constantly grew over the year, regularly featuring on the podium and even winning the final Gold Coast round.
Porsche racing is an unknown for Pither whose main experiences come in V8s or V8 Utes. He has proved he can adapt behind the wheel, however, meaning he could become a contender.
Liam Sceats – Formula Regional Japanese Championship – Fuji Speedway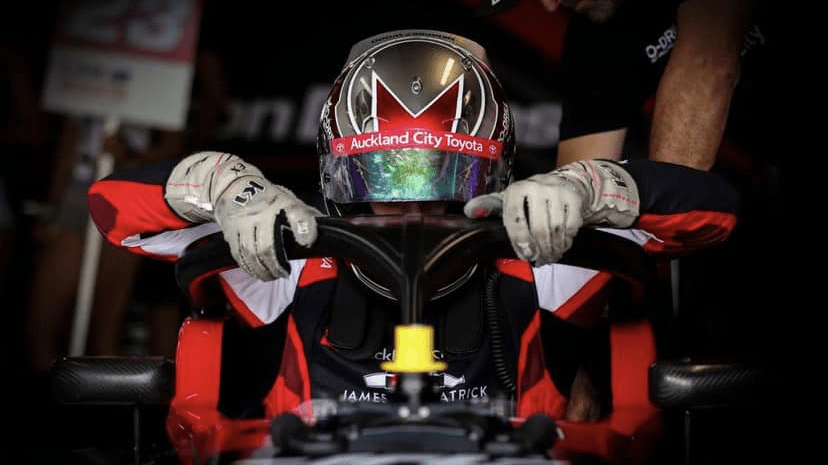 Where: Fuji Speedway, Japan
NZ Times:

Qualifying: Saturday 1:40pm
Race 1: Saturday 5:10pm
Race 2: Sunday 12:30pm
Race 3: Sunday 4:50pm

How to watch: Live Stream (races)
Liam Sceats will compete at the iconic Fuji Speedway in Japan this weekend in the opening round of the Formula Regional Japanese Championship.
Sceats will drive a Dome F111/3 Regional F3 car, the same make as the rest of the field. At the moment he's confirmed for just the opening round.
It come off the back of a hugely impressive Formula Regional Oceania campaign where Sceats finished fourth overall. All going to plan he should be back, or near, the front.