With the aim of achieving carbon neutrality by the 2040s, Honda is setting out on electrification of its motorcycle models, planning to introduce at least 10 electric motorcycles globally by 2025. It also wants to achieve annual sales of 1 million electric bikes within the next five years, expanding to 3.5 million units (15 per cent of total unit sales) by 2030.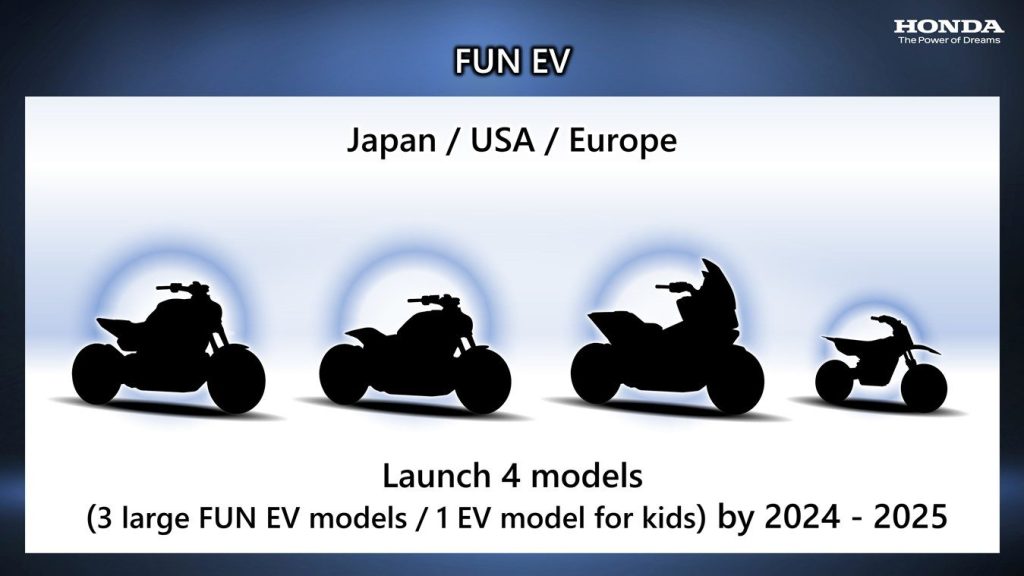 In the automotive industry, electrification of the car is well underway but the single-tracker area is lagging behind. That's because governments have been concentrating on the bigger transport polluters first.
Now that the EU has decreed ICE power is being phased out for motorcycles by 2035, and the UK is looking to ban petrol powered motorcycles by 2030, the bike makers can begin to make plans for their zero-emissions models. Kawasaki is about to launch both hybrid and electric product, Triumph and Ducati already have premium middleweight electric motorcycles in the final stages of development while LiveWire is also unveiling new product after slow sales of its One flagship. So far, however, no company has outlined its grand plan, until now.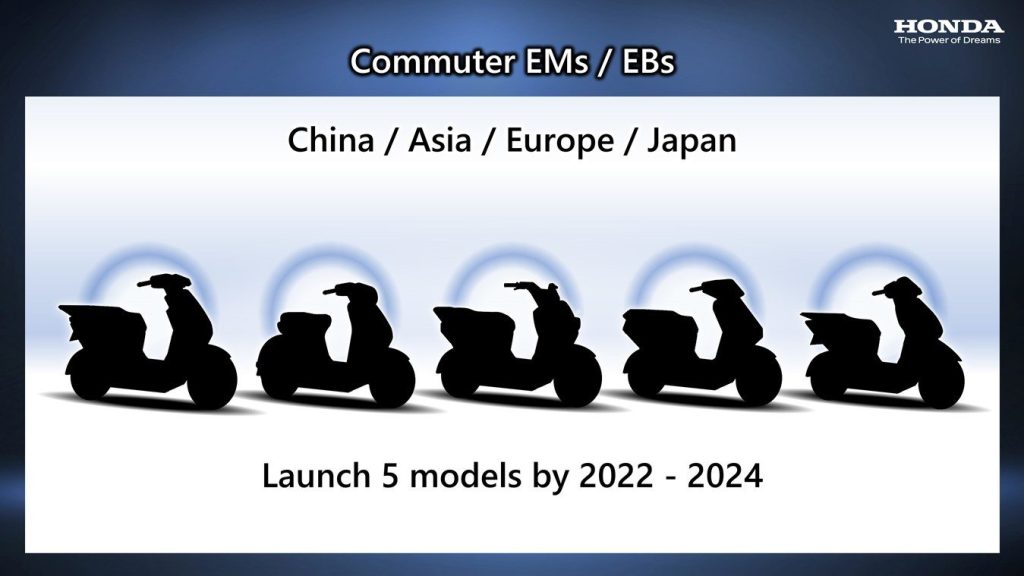 Honda aims to achieve carbon neutrality for all products and activities by 2050. As the biggest global motorcycle manufacturer it wants to be at the forefront of such environmental initiatives.
The Japanese giant will continue to reduce CO2 emissions from its conventionally powered motorbikes, while also developing models that are compatible with carbon neutral fuels, including gasoline-ethanol blends. The company plans to introduce flex-fuel models in India, for example, starting with E20 in 2023, and E100 models in 2025.
Honda will also introduce electric motorcycles for a wide variety of customers, with a mix of 10 fun and commuter bikes by 2025.
As businesses are becoming more environmentally conscious, demand for business-use electric motorcycle models is slowly increasing. Honda has kicked things off with postal electric motorbikes that have swappable batteries.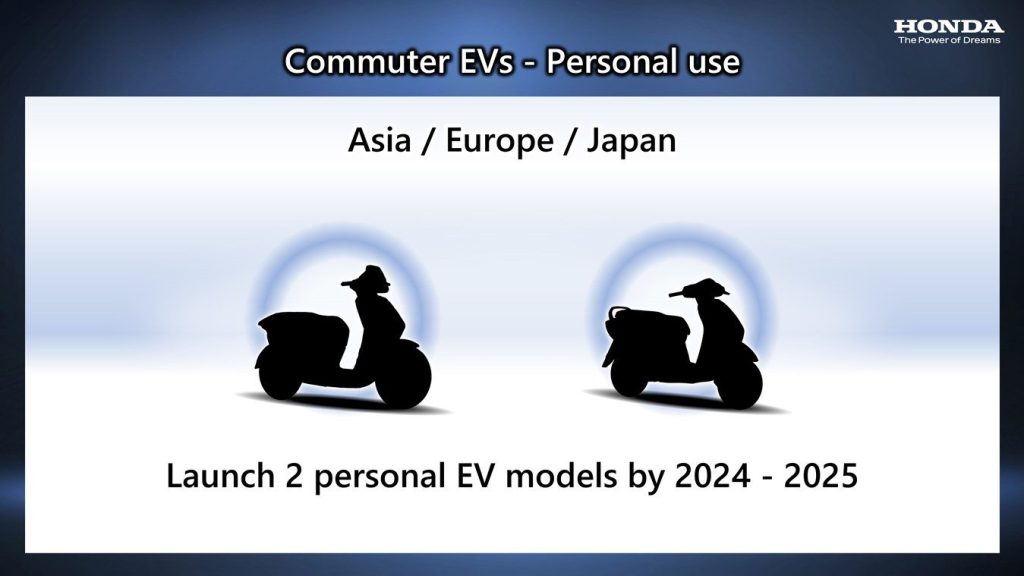 It plans to introduce two commuter EV models between 2024 and 2025 across Asia, Europe and Japan, and five compact and affordable electric mopeds and push bikes in these areas, and also in China, kicking off imminently.
The company also intends to introduce three large-size recreational EV models across Japan, America and Europe between 2024 and 2025. An EV model for children is also in the planning stages.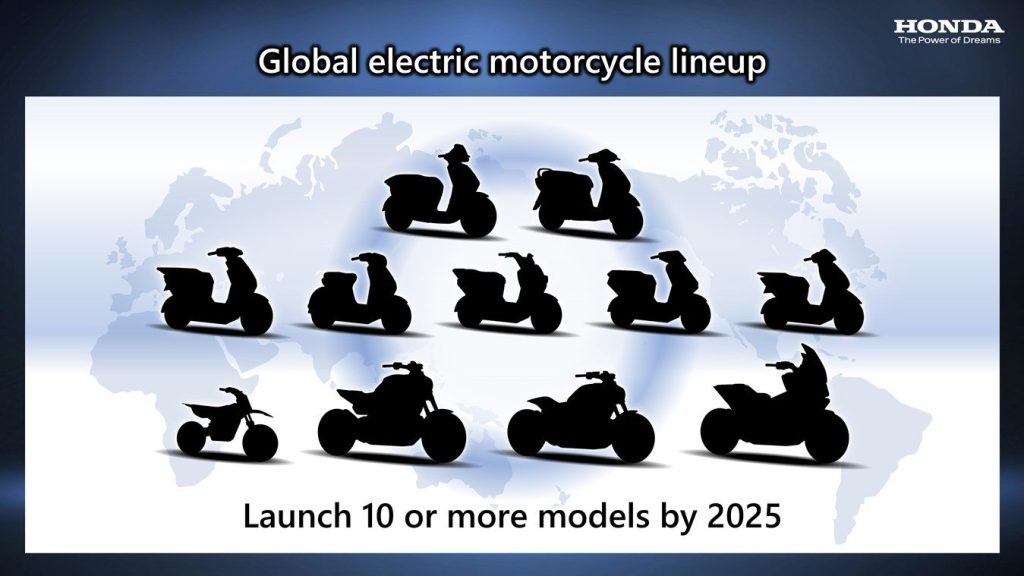 Honda aims to equip some of its electric motorcycle models with a solid-state battery it is currently developing, and is a partner in several consortiums developing battery swapping and sharing for electric motorcycles across Asia and Europe.
In the future, Honda will work towards the establishment of a connected platform linking a wide range of Honda and other products.