​If the Barina had feelings, they'd likely be hurt, as would yours if your younger sibling was shown all the love. The spark was completely reinvented last year while the 'new' Barina soldiers on with merely a facelift.
It's a fairly comprehensive one though, no Bangkok special, with a new look front end, a spruced up interior and added specification.
The redesign up front is the work of GM's Australian Design team, inspired by the new Camaro. So if you thought it looked a bit like a mini-muscle car at first glance, that's why. Most of the frontal features are new; a more sculptured bonnet, headlights with LED DRLs, and bumper incorporating a larger grille. At the rear there's also a new bumper and a fresh taillight design. The alloy wheels are new with a two-tone finish adding a bit of pizzazz.
The makeover inside is said to give the cabin a more mature and sophisticated look and feel. Gone is the comical motorcycle-inspired instrument panel replaced by a conventional binnacle and dials, and the dash top is redesigned around the new seven-inch touchscreen. It is standard on both models and features the must-have connectivity along with CarPlay and Android Auto compatibility. New trim rounds out the makeover.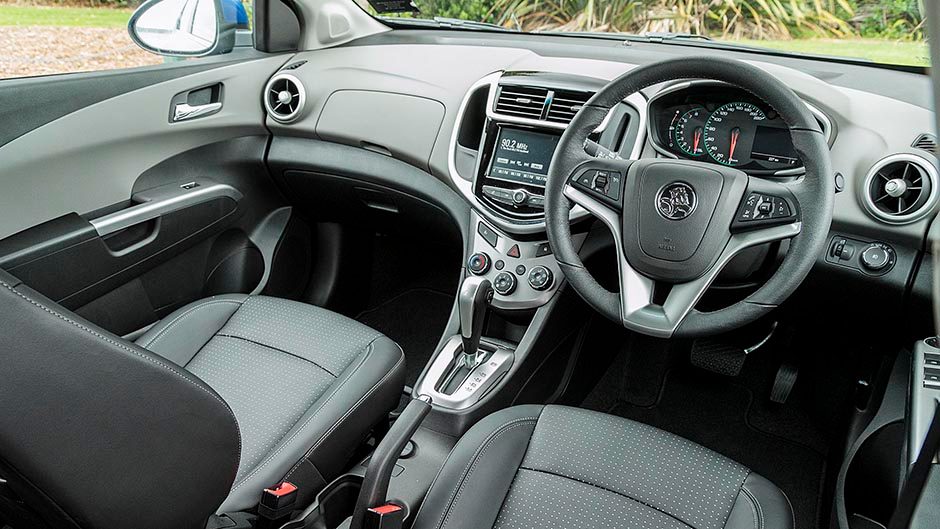 As mentioned in our report on Trax, the Barina line has been rationalised to just two variants while the sedan and RS models are gone. New model names fall in line with other Holden ranges, the base model now called LS. It gets 16-inch alloys, rear sensors and a camera, and the new infotainment system along with auto lights and cruise. The LT adds 17s, fake leather trim, heated seats and smart key, along with fog lights, a leather-clad wheel, and a trip computer.
Both the pricing for the LS ($23,990) and LT ($25,990) remain unchanged from the previous models despite the added specification, all of which is great until you hear that in Australia the price has actually dropped. Guess those poor Aussies need it more than we do, their economy not at 'rock star' levels… As to mechanical updates, there is none to report. As we said, it's a makeover and so the old 1.6-litre four-cylinder carries over with 85kW and 155Nm on offer. You can order an LS with a five-speed manual for $22,490 but likely as not everyone will simply go for the six-speed auto.
The interior update isn't as comprehensive as in the Trax, and there's still too much hard plastic about the place, even for this class of car. The driving position is set high, of course, and Barina has quite good back seat room and boot space for the class. Rear doors are still accessed via the 'disguised' handles which now also have buttons for the smart key entry.
Pushing the throttle down for the first time quickly renewed memories of this powertrain. It might have one of the largest engines in the class but in 2017 size isn't the only thing that matters. The 1.6 doesn't have a great deal of go below 2000rpm, and it's a tad reluctant to rev out quickly. Once past 3500rpm it becomes rather vocal. A pity they couldn't have kept the 1.4 turbo from the defunct RS in service here for the LT, for it's a much smoother operator and more forthcoming with the torque.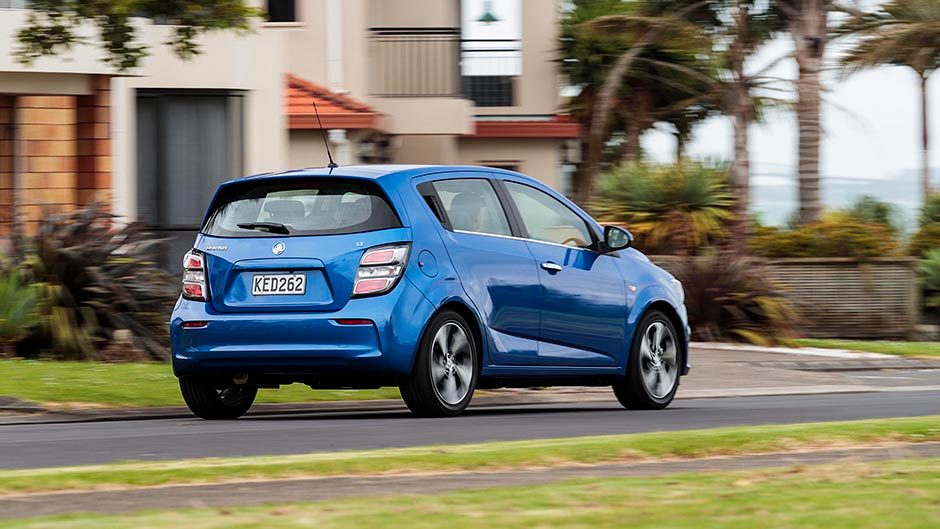 The auto is a decent enough shifter, programmed to upshift early on light throttles loads. The LT runs with fairly premium Continental rubber to give it more grip than go. It certainly holds a line keenly with these tyres, providing the going is smooth as Barina isn't so adept at ironing out bumps.
The steering is lighter than we remember. While not overly feelsome, it's otherwise acceptable, free as it is from unwanted self-centreing. As alluded to, the ride is not too bad, not fabulous but then little cars are rarely plush in this regard. Barina is simple to operate in traffic, which is the main thing, with good vision. It's also easily manoeuvred about in tight spots, the reversing camera and sensors a handy extra, even on a car this size.
While the added specification is appreciated and the price points are well considered, it's hard to overlook the newer entrants in the class. They are more vibrant dynamically which, if you're prepared to pay a bit extra, are certainly worth it.
| | | | |
| --- | --- | --- | --- |
| Model | Holden Barina LT | Price | $25,990 |
| Engine | 1598cc, IL4, EFI, 85kW/155Nm | Drivetrain | 6-speed auto, front-wheel drive |
| Fuel Use | 7.2L/100km | C02 Output | 166g/km |
| 0-100km/h | 12.1sec | Weight | 1241kg |