Chinese entrants into the new vehicle market are starting to make their presence felt.
As with the Korean manufacturers over the past two decades, gaining expertise and acceptance is a slow process and it takes time to get the basics right. Vehicles like this Haval H2 are old enough to now require a facelift, so initial failings ought to have been rectified, right?
After a fortnight with the upper level Lux variant we'd say it remains a work in progress. And while you're getting a well specified compact SUV for $27k, it's not the only vehicle available at this price point, with Seltos LX a better bet at its (introductory) $25,990 price point. That said, the LX Seltos will likely settle eventually at $29,990.
We spent the summer break in the B of P where the weather was fine, if blustery. And so I got out and about in the H2, both on my own and with others, on virtually a daily basis. It was unfazed by the wind and is roomy for the class. The Lux version that we drove comes with some unexpected goodies, such as a powered sunroof, LED headlights, parking sensors front and rear (always welcome) and a decent reversing camera. For Apple people, there's also CarPlay. It's a good look too.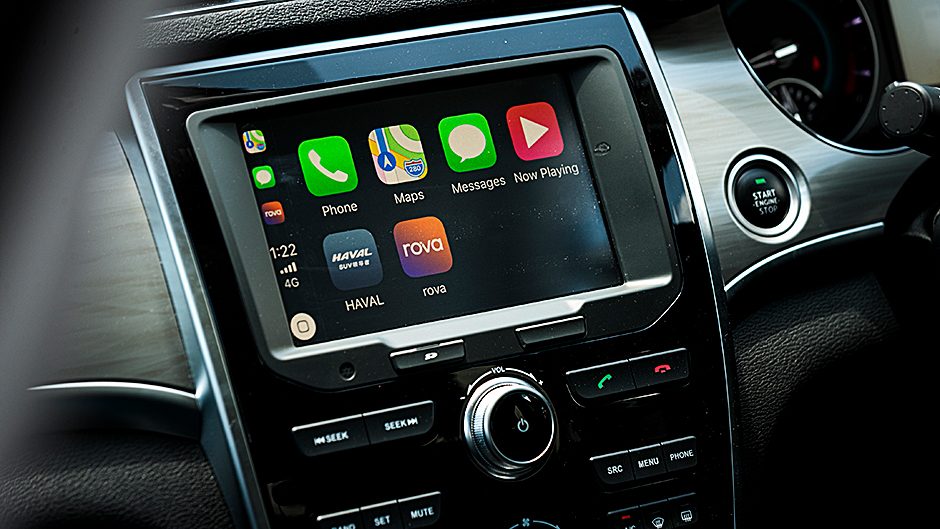 As the Ed mentioned last month, the 1.5T engine isn't at its best when cold, especially from low revs where there seems to be an inordinate delay between application of pedal pressure and actual forward motion. Once warm, this is less of an issue but it's important to be aware of this idiosyncrasy.
Quick it isn't; the Seltos is a hare by comparison. But the torque is available round town from about 1500rpm and as an open road cruiser this eases along nicely. It's happy at the open road limit where the engine is doing exactly 2000rpm in sixth but even then it isn't exactly economical, the trip meter suggesting 8.5L/100km for the entire fortnight. Still, Haval rates it at 9.0L/100km overall and given we only did open road work that seems about right. That said, we never extended it much, something the transmission doesn't encourage anyway. A refill isn't exactly cheap at present due to a Trump-inspired flare-up in the Middle East. With its 55L tank and the need for 95 octane fuel, you're looking at around $100 which will last about 600km.
Ride quality we'd not rate as flash; at 100km/h on our secondary highways a fair amount of road noise makes its way into the cabin. And at slower speeds with its firm damping you notice minor bumps more than expected. The elevated driving position isn't ideal either, at least for taller folk. We rode in the back once where the view is good but there's some roll around evident in corners. Fortunately grab handles are present to counter that.
If pushed, we'd probably be looking more toward the Premium version of the H2, which is the base model despite the lofty name, with an ask of $23,990, including a five-year warranty. It's still well enough equipped (comfort entry, parking sensors, reversing camera), if you can put up with fabric seats and manual air con. The drivetrain is the same so its better value and that's the key aspect to the H2.